Best Places to Travel with Family by Month

China is geographically huge, with a wide range of climates, vegetation and landscapes. The culture and customs are diverse from province to province. Choosing the right places for your family travel sounds like a big question. A family-friendly destination should have appealing sites to visit, interesting activities to take part in, convenient transport options, and comfortable accommodation. Relax! Here we recommend different locations for each season.
Spring (March to May): Guilin, Shanghai, Hangzhou, Chengdu
Spring is a very pleasant season to visit China, despite a bit of a chill in the northern regions, such as Beijing, Inner-Mongolia and Harbin.
Guilin
Guilin, in southern China, has a lot to offer to a family: cruising down the Li River to appreciate breathtaking views of mountains with lush green trees, hiking along Rice Terraces in Longji or Yulong River in Yangshuo, taking part in some farming activities, and learning Chinese Taichi, painting or calligraphy. Some outdoor adventurous tours like rock climbing and Via Ferrara are recommended for your adult children.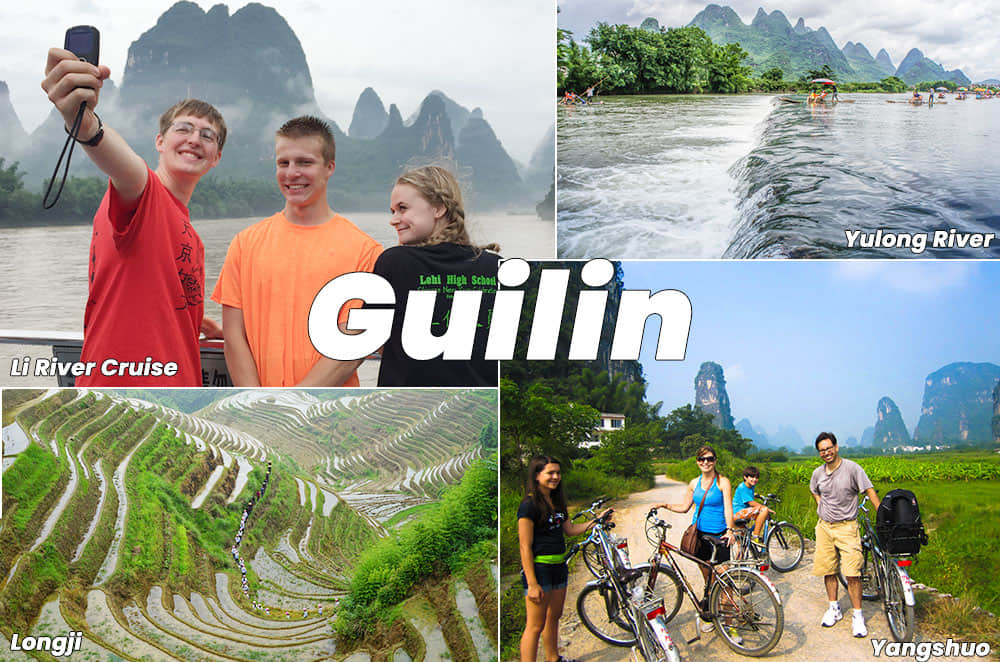 Recommended family tours in Guilin
Hangzhou
"Paradise in heaven; Suzhou and Hangzhou on earth". Hangzhou is known as the most beautiful city in China with the famous West Lake. Visiting Meijiawu Tea Plantation and having a go at picking tea leaves, and then learning the process of making tea is the best way to learn about teaculture. Dragon Well green tea is one of the most famous teas in China. Hangzhou is now the gathering center of high tech and logistics.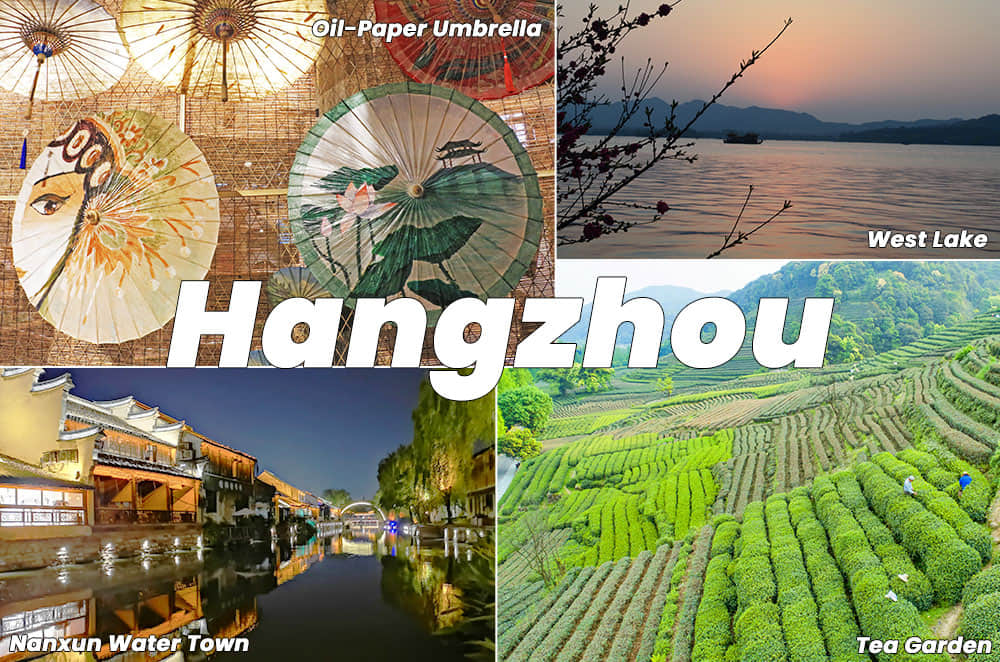 Recommended family tours in Hangzhou
Shanghai
Shanghai is one of the most-modernized cities with its advanced economy. The world's largest Disneyland Park and a circus show will fulfill your children's dream. Wandering along 'The Bund' and the Former French Concession will show you Chinese modern and contemporary history. You will learn the interesting conflict and harmony of old and new China.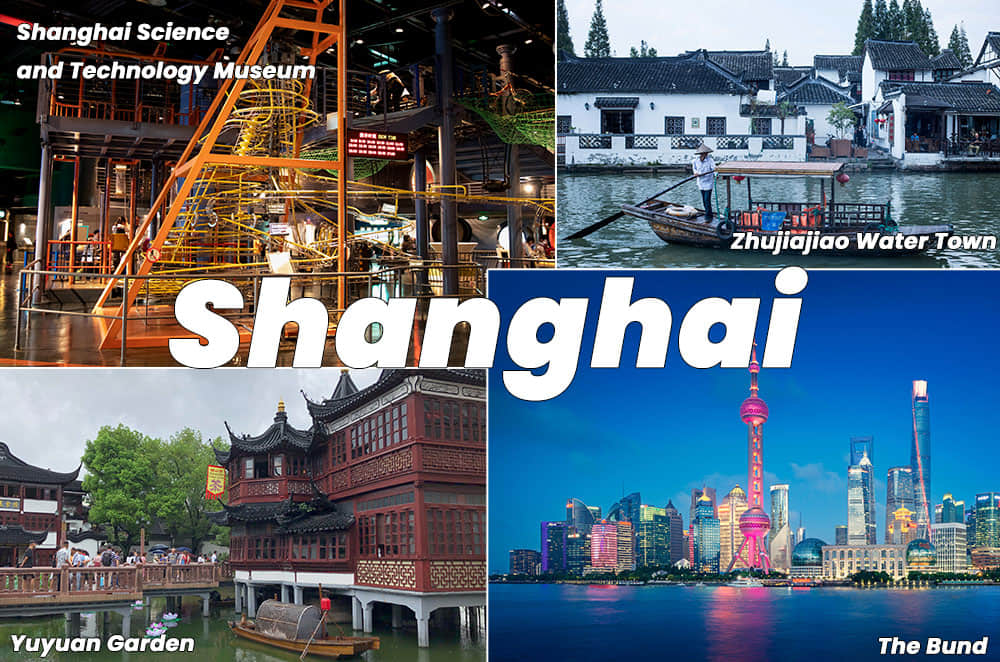 Recommended family tours in Shanghai
Chengdu
Chengdu, known as the hometown of Giant Pandas, is the best choice for kids. To work as a panda keeper for one day will be a life-long memorable experience for your family. Chengdu's economy is boosting and the local people enjoy a very leisurely lifestyle. You can join the locals to sit in a local tea house and sip a covered-bowl tea.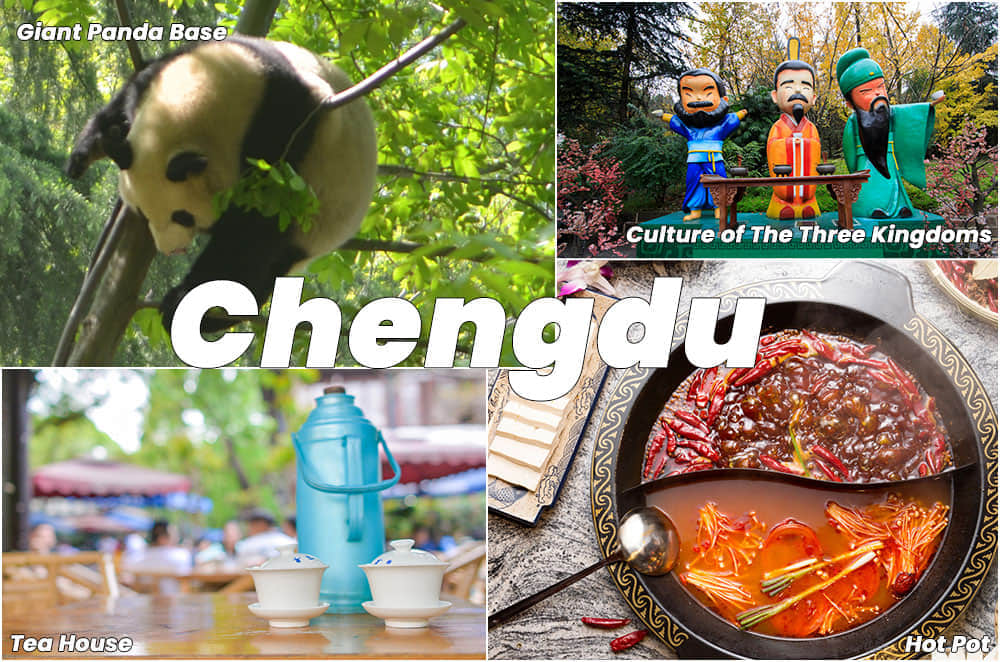 Recommended family tours in Chengdu
Summer (June to August): Yunnan (Kunming, Dali, Lijiang), Huangshan, Luoyang
To avoid the summer heat, try to look for high mountains and western China.
Yellow Mountains
The Yellow Mountains at Huangshan City, Anhui Province, have the most picturesque scenery, just like the Chinese ink paintings. The mountain peaks, the clouds, the trees and the wild animals, you will love them all. Enjoy a 2-hour hike on the mountains, pay a visit to the local Hui style villages, and join in with the local farmers to cook your own meal… There are a lot of things to do here.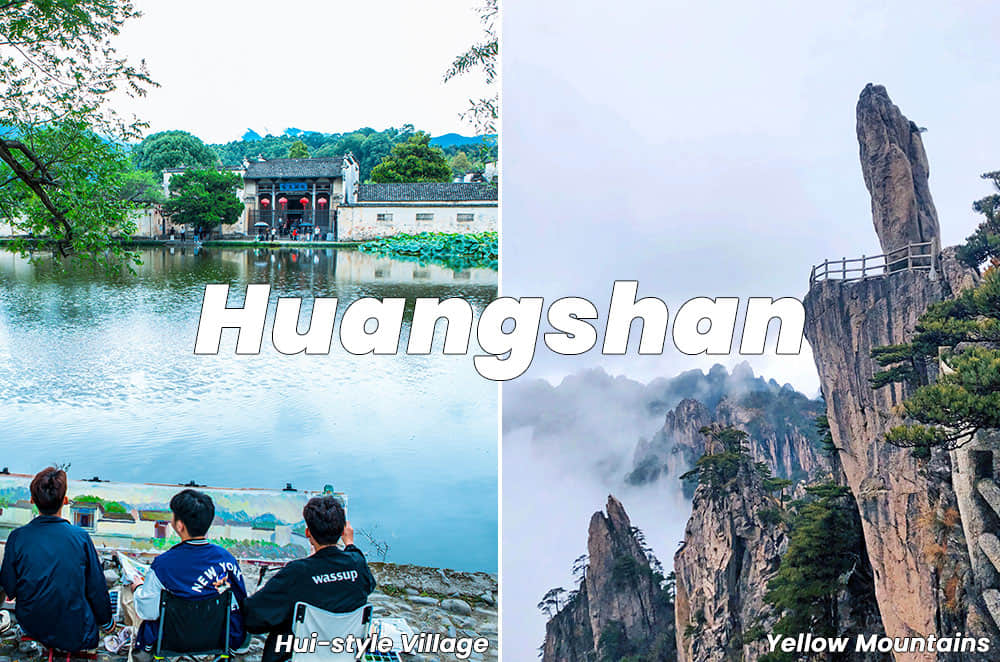 Recommended family tours in Huangshan
Yunnan Province
Yunnan Province is a gem to be explored. The diverse natural scenery and colorful minority cultures are captivating.Go and see Dian Lake and the Stone Forest in Kunming, Dali Old Town and Erhai Lake in Dali, Shaxi Old Town – an important station along the ancient Tea-Horse Road, Tiger Leaping Gorge, Jade Dragon Snow Mountain, Lijiang Old Town, Shangri-La Tibetan villages, Potatso National Forest Park, and more. Each one of these is a good reason to visit Yunnan. You can also meet local Bai Nationality people and learn their traditional songs and dances and cook their food.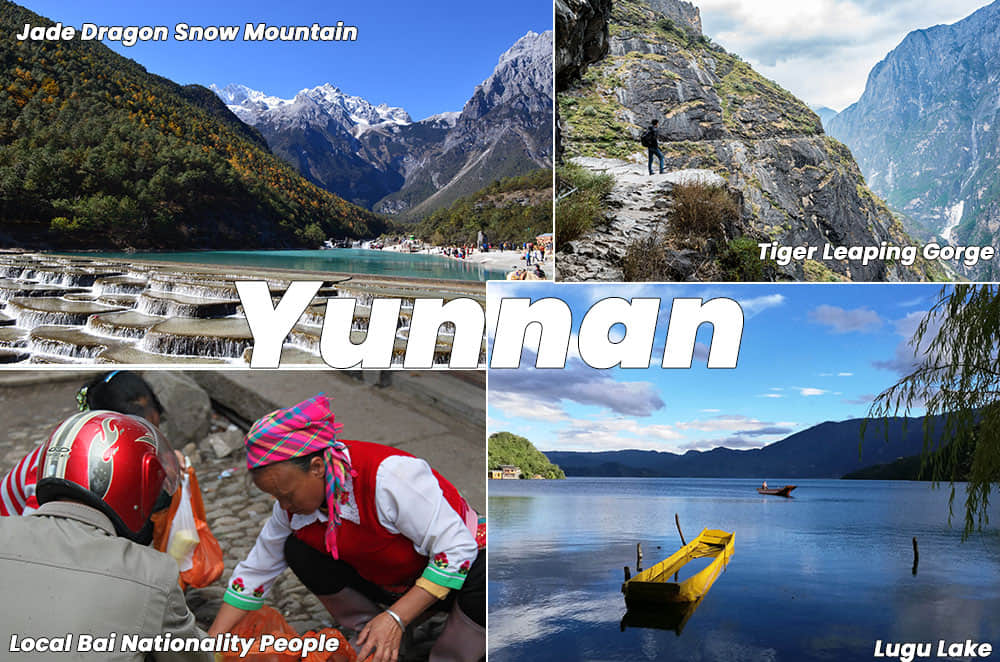 Recommended family tours in Yunnan
Luoyang
Luoyang, one of the ancient capitals located in middle China, is now a medium-sized city with a lot to discover. Longmen Grottoes is the largest grotto in the world with the most number of Buddha sculptures. Shaolin Temple is where Chinese Kungfu originated. It can be easily accessed from Beijing or Xi'an by high speed trains.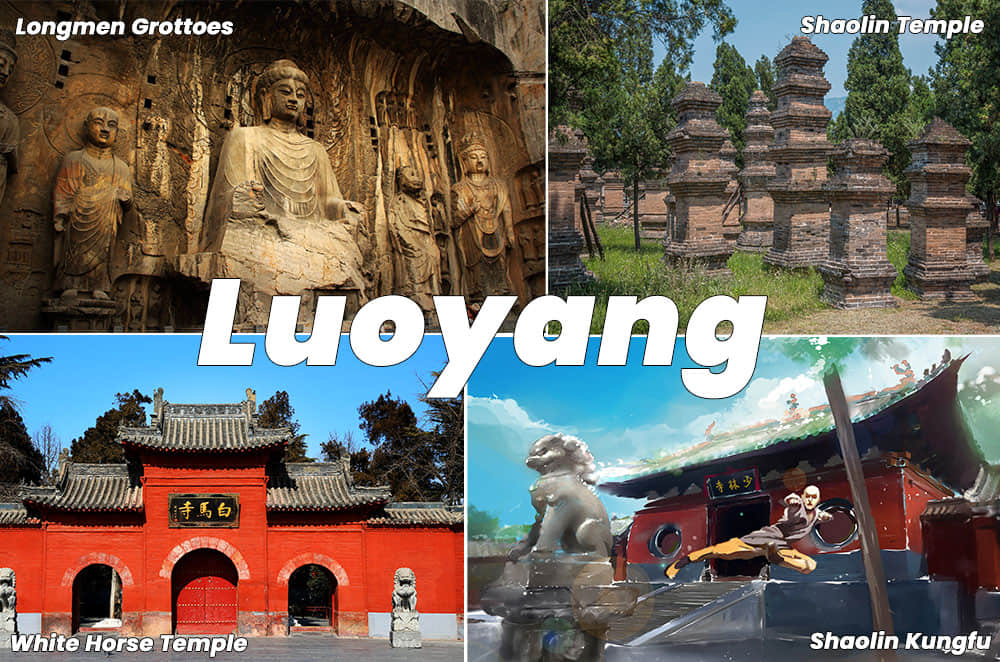 The Most Popular Family Tours including Luoyang
Autumn (September to November): Beijing, Zhangjiajie, Xi'an, and most major destinations
Autumn is the best season as the weather is comfortable with mild temperatures and less rain. It is perfect to visit most parts of China during this time for a family vacation.
Beijing
Beijing, as the center of Chinese culture and history, has so many wonders to discover, from historical sites to World Heritage ones. The leaves of the trees along the Great Wall turn red, which makes the Wall colorful and picturesque. Follow our expert guide to explore the Forbidden City with the fun of doing a treasure hunt. The Summer Palace and the Temple of Heaven are World Heritage Sites that shouldn't be missed. China Science and Technology Museum, Railway Museum, National Museum, 798 Art District, make dumplings in a Hutong Alley, learn to paint a Peking Opera Mask, and try Taichi, there are so many activities you can join in.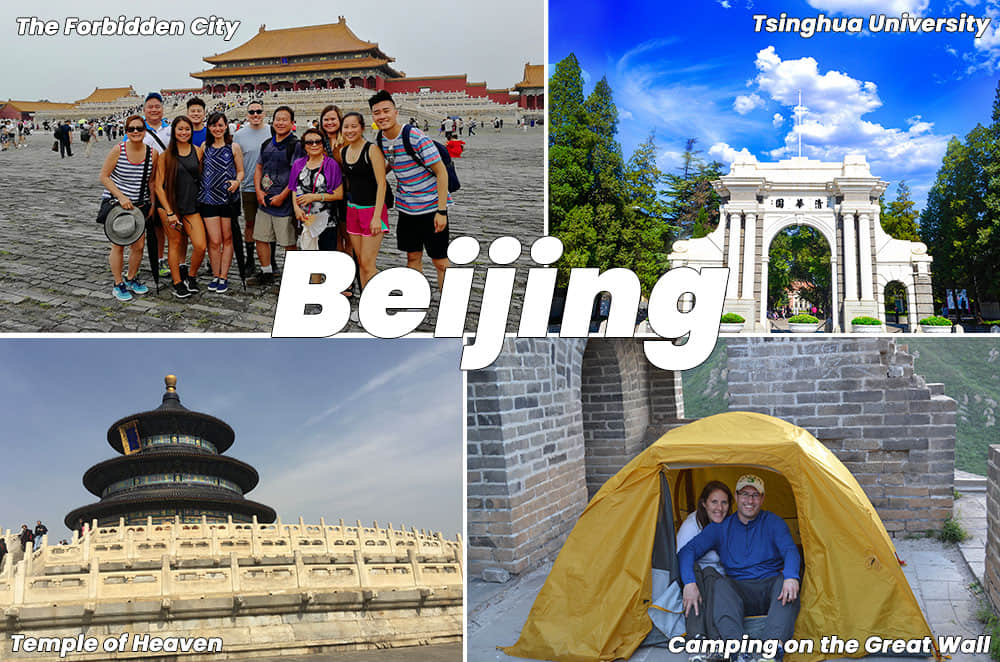 Recommended family tours in Beijing
Zhangjiajie
Zhangjiajie is where to appreciate the natural landscape. The National Forest Park and Tianmen Mountain are the highlights. Hiking in the Park among lots of solitary mountains and crystal clear creeks is just perfect for a family trip.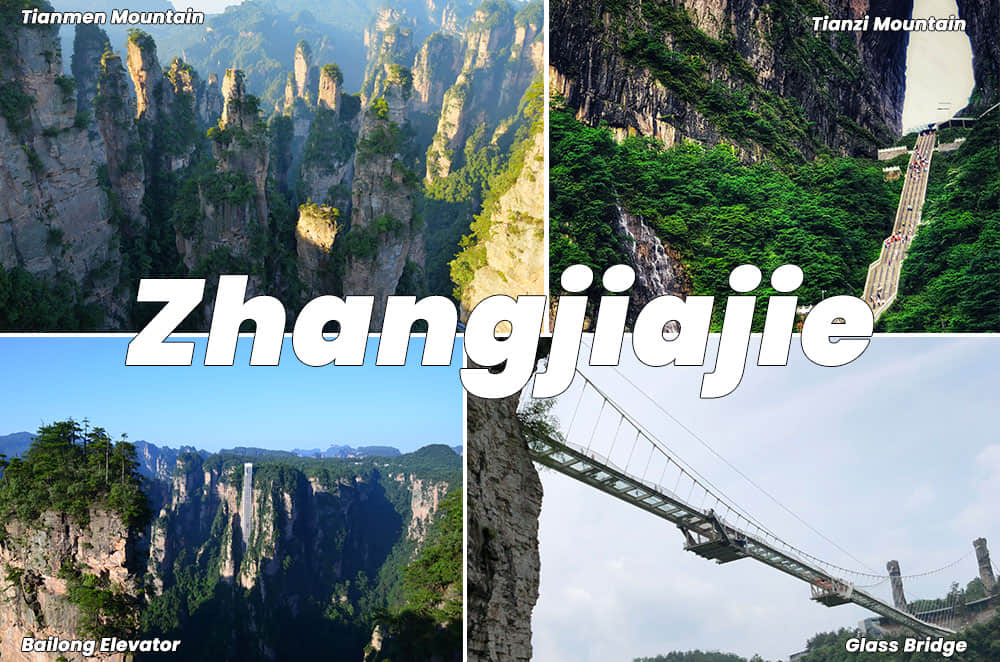 Recommended family tours in Zhangjiajie
Xi'an
Xi'an is where to learn the ancient history of China. The Terra-cotta Warriors, the Ancient City Wall, and the Stele Forest are historical sites. The Muslim Quarter and a local Cave Dwelling are places to discover the local people's lifestyle. You can make your own little clay figures to bring back home as a gift.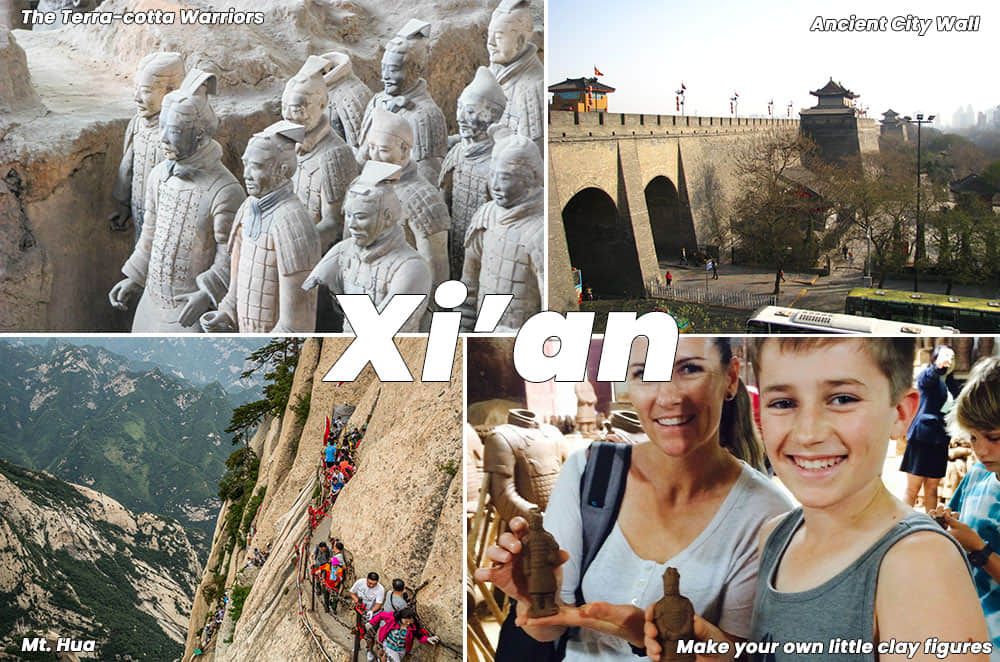 Recommended family tours in Xi'an
Winter (December to February): Harbin, Beidahu Club Med, Sanya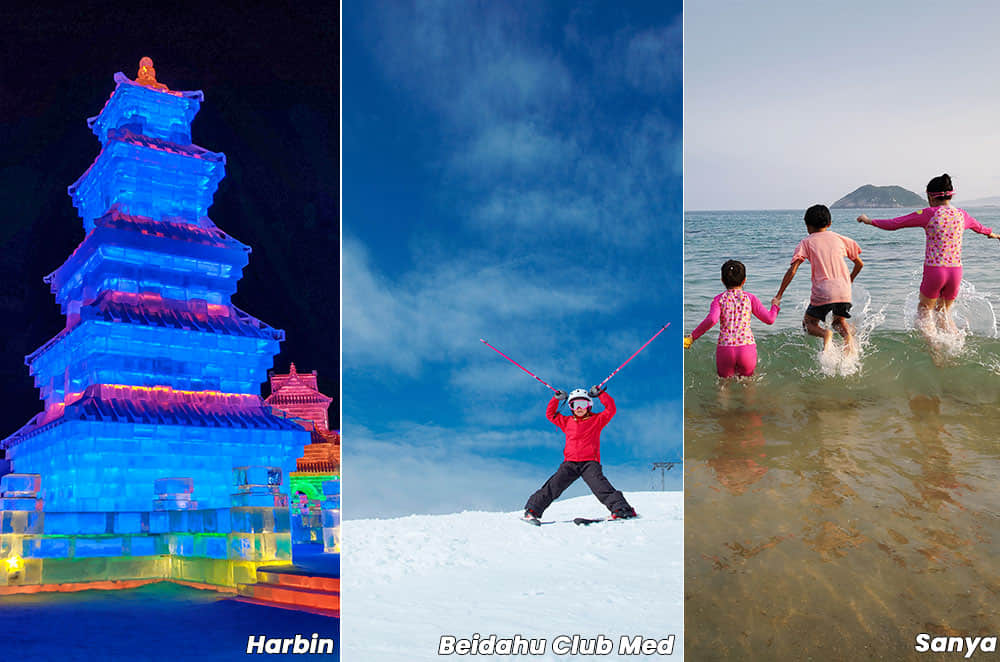 Winter is the low season for traveling. It will be cold, and quiet, as long as you don't encounter the public holidays, such as New Year and Spring Festival. If you like snow, ice and skiing, Harbin is your best choice. It will be ice cold but the Ice Sculptures Exhibition at 'Ice and Snow World' attracts lots of visitors. You may only be able to stay outdoors for 30 minutes but it is warm inside. There are great ski resorts near Beijing, but if you are looking for high level ones, Yabuli ski resort near Harbin and Beidahu Club Med in Jining would be better choices. Sanya, located at the southern toe of China, is known for its wonderful beaches, with silver sand and crystal blue sea water. Yalong Bay is the most famous one, while Sanya Bay, Haitang Bay and Wuzhizhou Island are popular ones too. You can easily spend 3 to 4 days on each one of them.
Recommended family tours in Winter
Generally speaking, there are norestrictions to visitingthe popular destinations, like Beijing, Shanghai, Xi'an, Guilin, Chengdu, Huangshan, Hangzhou and Zhangjiajie. They are good to visit all year round and offer a variety of kid-friendly activities. It is suggested keeping in mind to avoid Chinese public holidays. Contact us to tailor-make your family tour according to your requirements.
Have a question?
OR
Are you eager to begin your Chinese cultural journey?
Drop us a line and we will promptly connect you with our leading China expert!