SH-11:

1-Day Shanghai Eastern and Western Cultures Tour

Shanghai became an important economic town in the Early Qing Dynasty and supported multiple foreign countries' concessions for almost a century. This allowed Shanghai to blend eastern and western cultures. You will see Yu Garden built in the Ming Dynasty, and French-style architecture in the French Concession, and The Bund des Nations Building Expo Group. The Oriental Pearl Tower is one of the landmarks of Shanghai, which you should not miss. Strolling along Nanjing Road, you will find top end shops open in the old buildings.
Trip Highlights
Go up to the 2nd sphere in Oriental Pearl Tower
Visit Shanghai Urban History and Development Museum
Try local snacks in Yuyuan Bazaar
Have coffee in Xintiandi and enjoy the urban life
Appreciate the significant view of the Huangpu River
See the historical buildings in the concessions
Full itinerary for One Day Tour of Shanghai City Essence
The day before your tour begins
Your guide will call your hotel between 7pm and 9pm to confirm your stay and pickup time for the next morning, usually leaving a message with hotel staff to deliver.
Your guide will pick you up from your hotel lobby at around 09:00 and drive you to visit the symbol of Shanghai – the Oriental Pearl Tower. This Tower has been standing for over 20 years. It's the best place to get a bird's eye view of both Pudong and Puxi areas. Challenge yourself and walk on the glass observation deck to see the tiny vehicles and people under your feet. The Shanghai Urban History and Development Museum in the Tower offers an excellent history of this city.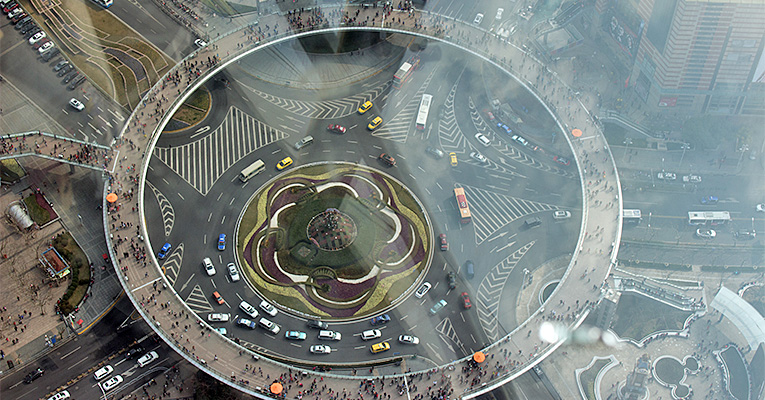 Looking out over the Oriental Pearl Tower
Your next stop is Yu Garden. Built in 1559, it is a masterpiece of classical Chinese gardens and represents the advanced architectural style of about 450 years ago. Delightful ponds, fish, pavilions, trees, corridors, rockeries, and paintings on the wall are all the things which you would expect to see if you could have gone back to Ancient China.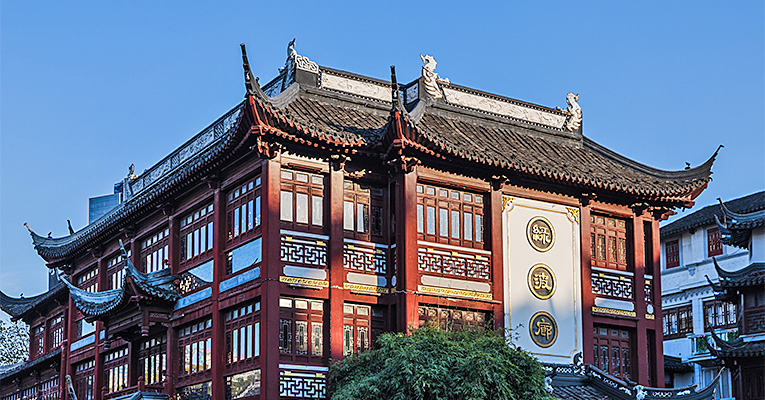 Yu Garden
Outside of Yu Garden, you will arrive in Yuyuan Bazaar. You can find clothes, souvenirs, jewelry, gold and also lots of snacks stalls. This is your chance to really have fun practicing your bargaining skills. Nanxiang Shanghai dumplings have a hundred years of history. You will have this traditional food as lunch at an old shop.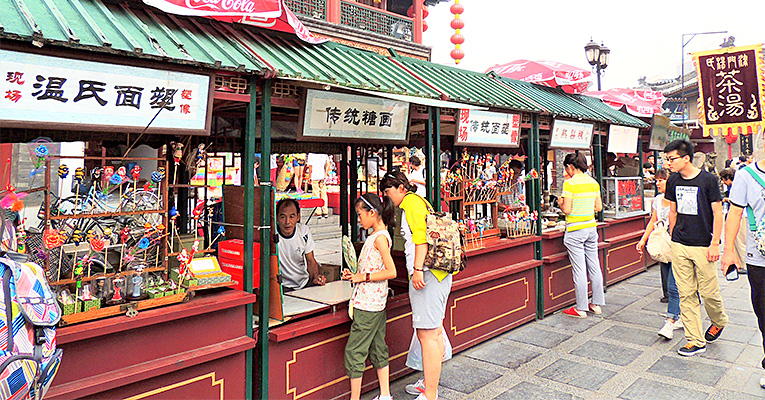 Snacks Stalls in Yuyuan Bazaar
After lunch, you will go to the Old French Concession, which covers an area including lots of small and interesting streets. Fuxing Lu, Wuyuan Lu, and Anfu Lu have plenty of leafy trees, cafes, quiet laneways, interesting shops, old houses and former leaders' residences. This area is really historical, unique, and very comfortable for a ramble. After walking, you can sit down at a fancy coffee shop in Xintiandi to have a tasty coffee. The well designed and relaxed nature of this area with indoor and outdoor seating, car-free, all makes it a nice place to be.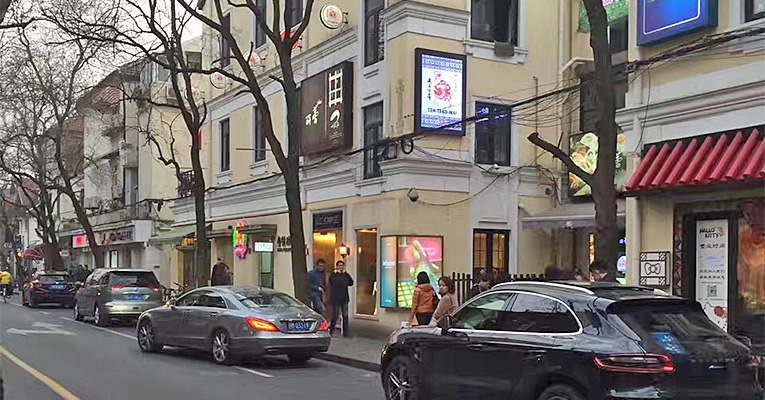 the Old French Concession
You will go to Nanjing Road which extends from The Bund to People's Square through the central part of downtown Shanghai. You can find various shops and restaurants, as well as a number of important heritage buildings. There are many Art Deco corner buildings, and turn of the century office and department store buildings.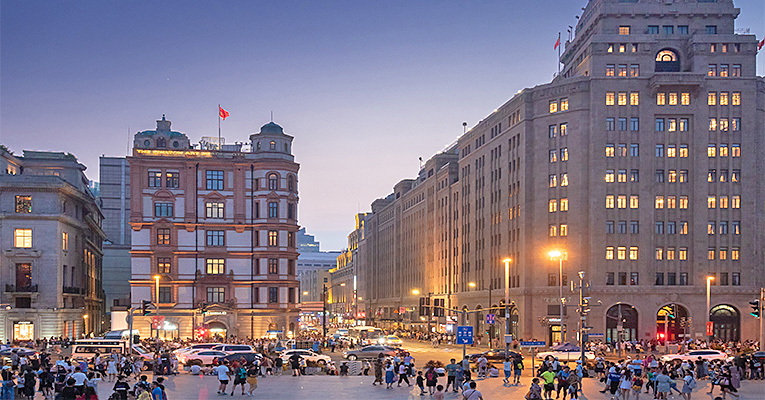 Nanjing Road
You will reach The Bund while walking along Nanjing Road. As a walkway along the Huangpu River, one of the best places to see the skyscrapers in Pudong and historical buildings in Puxi, and the location of des Nations Building Expo Group, it has become a must see in Shanghai.
The Bund
Your tour ends here. Your guide and driver will send you back to your hotel.
(Note: the order of the attractions is subject to change based on your hotel location and weather conditions.)
What's Included
The cost of snacks and lunch in Yuyuan Bazaar
The price of coffee in Xintiandi
Entrance tickets to the attractions
Free hotel pick up within Middle Ring Road
Overland transportation with a private driver
Excellent English speaking tour guide
Departure information
Tours are available every day of the week.
Our hotel pick-up service is offered in the following area: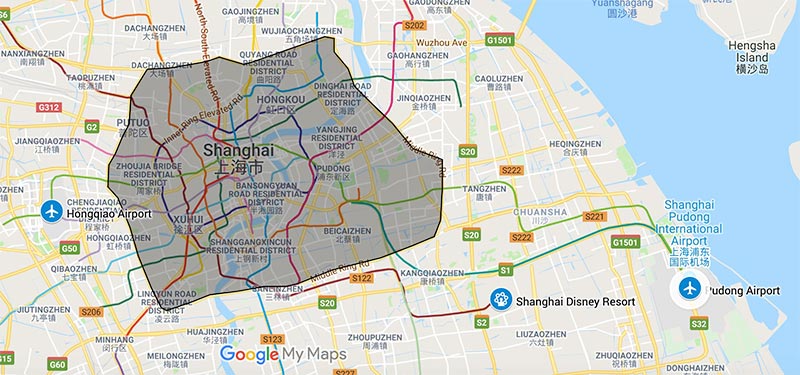 Click here to see on Google Map
For guests who stay outside of this area, we ask them to meet our driver at a mutually agreed upon location (which is usually the lobby of one of the below hotels).