CETFM-03:

4-day Panda Tour for family with kids

Chengdu is the capital of Sichuan Province and is the home of the Giant Pandas. There are several Giant Panda Research Bases in the Chengdu area. The pace of life in this city is slow, and local people enjoy their quiet life style. It is a great place for a family to visit and spend a few nights. You will be attracted by the pandas, the food, the vitality, and the history of this city.
Trip Highlights
Avoid the crowds and get up close to the pandas
Taste and make Chengdu local food and snacks
Experience Chengdu traditional culture
See the real life in Chengdu
Full itinerary for Family Tour in Chengdu
Day 1
Chengdu Arrival
You will meet your English-speaking guide at the exit of Chengdu Shuangliu International Airport (CTU) or Chengdu Railway Station upon arrival. Then you will be transferred to your hotel downtown.
Day 2
Chengdu: To be a Panda Keeper (breakfast & lunch)
Morning
Meet your guide and driver at 07:15 in the morning, then drive to Dujiangyan Panda Base. You will be a one-day Panda Keeper in this panda base.
After getting your Panda Keeper cards, uniforms and gloves, a professional staff member will guide you through your visit to the panda base. Then you will learn more knowledge about panda keeping, panda feeding, panda enclosure cleaning and making food for pandas.
Have lunch in the panda keepers' canteen with the staff.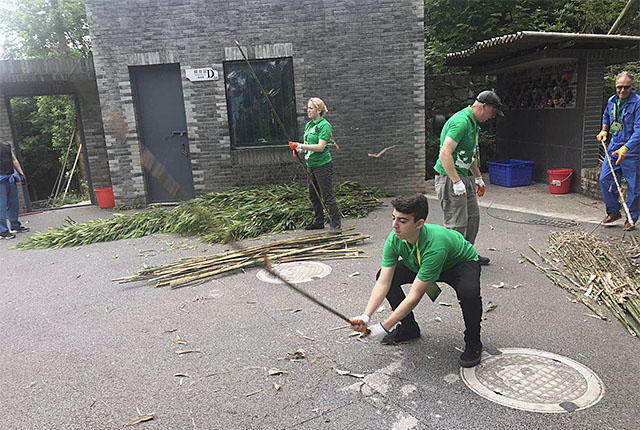 Clean the Panda's Enclosure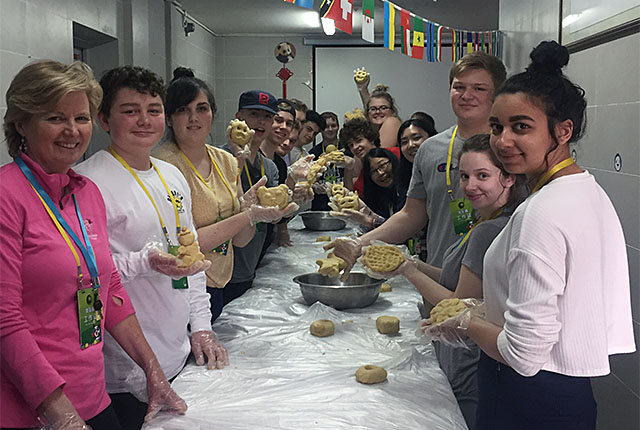 Make Pandas' Cakes
Afternoon
After an impressive Panda Keeper experience in Dujiangyan Panda Base, you will receive a 'Panda Keeper Certificate' and return to your hotel in the late afternoon.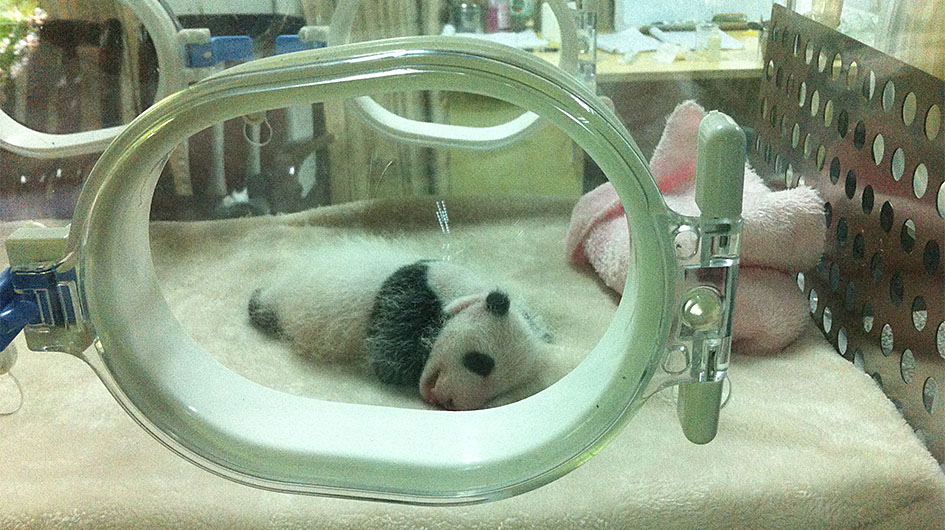 A Baby Panda
Evening
Recommended Activity at Night:
Shu Feng Ya Yun Sichuan Opera offers the wondrous authentic west Sichuan classical folk opera, presented in a large-scale multi-functional Liyuan theater which integrates the traditional Chinese art performance, unique folk performance, opera, and drama supplies. The programs are Sichuan opera, stick-puppet shows, hand shadow plays, Chinese Acrobatics and face changing shows.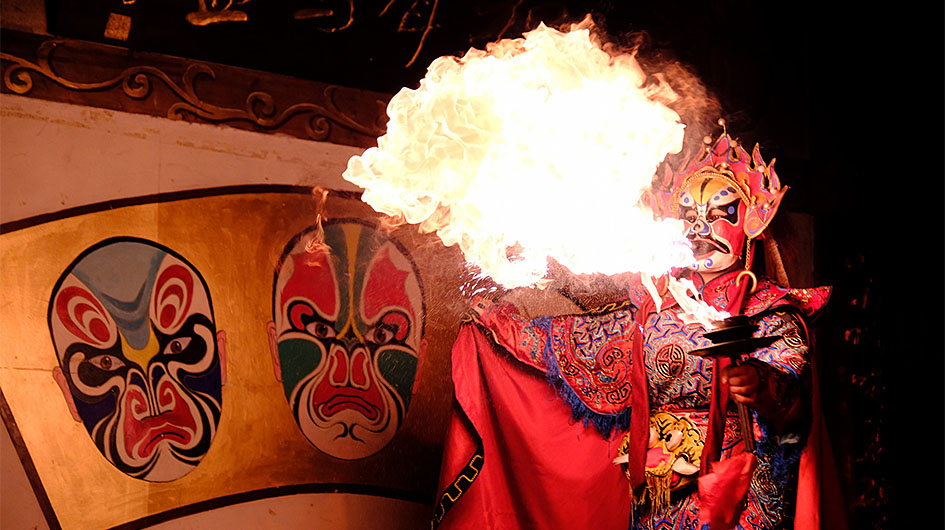 Day 3
Chengdu: History Relics & Sichuan Food (breakfast & lunch)
Morning
After breakfast, your guide and driver will pick you up from your hotel and take you to visit the Sichuan Cuisine Museum. It is a great place for your family to visit. You are going to learn the history of Sichuan cuisine and join a cooking class to make your own Sichuan style dishes. Put on your chef hat and apron, and you will learn three Sichuan dishes from a local chef. And then, you can have your dishes as lunch after the cooking class.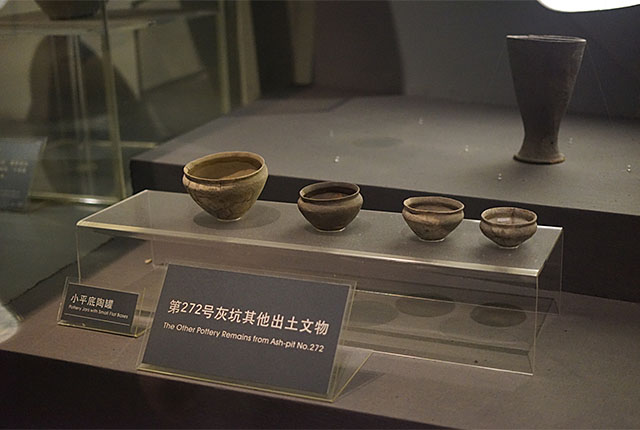 Pottery Jars wilth Small Flat Bases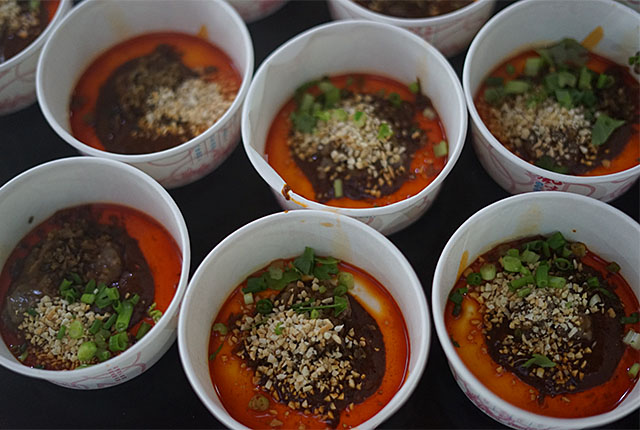 Tofu Pudding with Spicy Sauce
Afternoon
We will go for a visit to Jinsha Site Museum in the afternoon. You will see the amazing culture of Sichuan Province from 3000 years ago. Among the 2000 pieces of historic relics in this museum, the "Sun and Immortal Birds Gold Ornament" and the "Golden Mask" are the most precious treasures in China.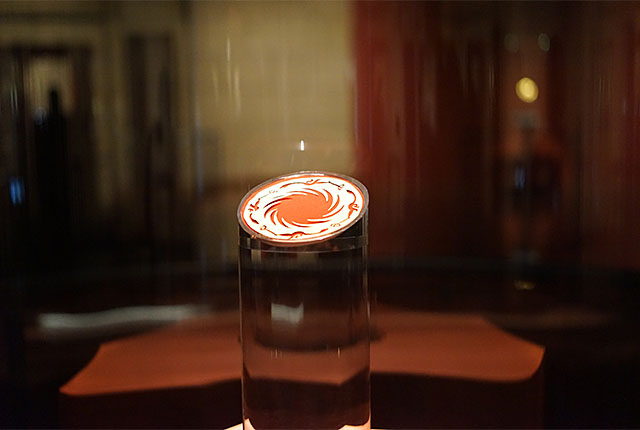 Sun and Immortal Birds Gold Ornament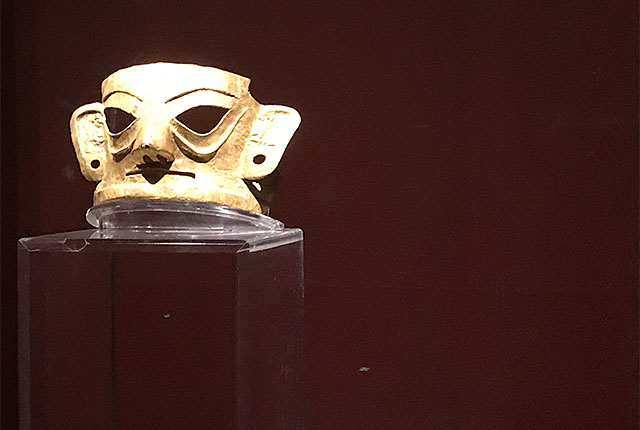 Golden Mask
In the late afternoon, you may take a leisurely walk in Jinli Pedestrian Street. The pedestrian street is located in downtown Chengdu with traditional architectural style. There are plenty of delicacies and souvenir stores to be explored. Your guide will introduce and buy some famous local snacks for you to taste.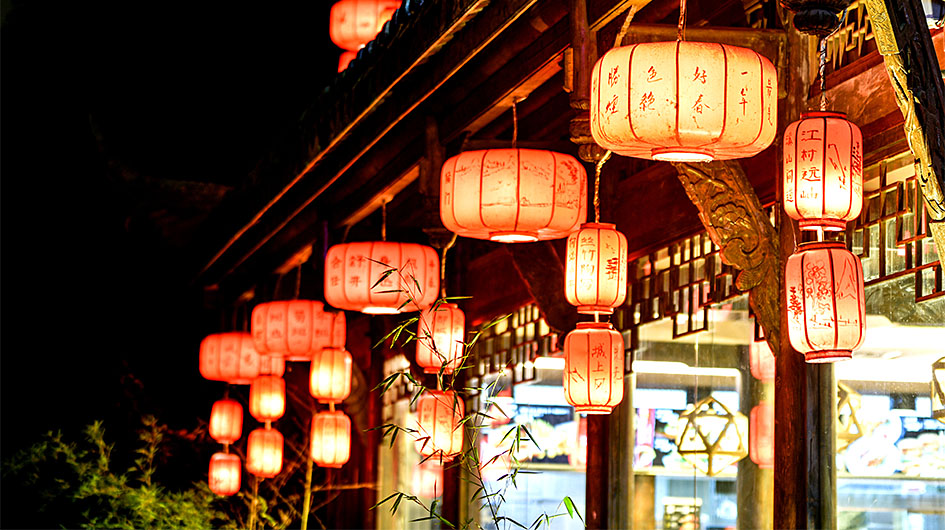 Jinli Pedestrian Street at Night
Day 4
Depart Chengdu (breakfast)
Meet your guide and driver at your hotel. You will be transferred to the airport or railway station, and continue your trip to the next destination.
Featured Hotel
| | Comfortable | Deluxe |
| --- | --- | --- |
| Chengdu | Tianfu Sunshine Hotel | The Ritz-Carlton, Chengdu |
What's Included
English-speaking guides, drivers and fine condition coaches
Panda Keeper application
Centrally located accommodation
Admission to all attractions as listed
Meals as listed in the itinerary
Two bottles of water per person every day