HS-05:

5 Days Private Huangshan Educational Tour: Learn about Hui architecture and craftsmanship as an insider

Huizhou was renamed Huangshan in 1987. It is a valuable place for foreign students to explore the ancient Chinese culture that dates back thousands of years. Huizhou Ancient City and Chengkan Village can represent the urban and rural architecture at that time. The skills for making the Huizhou ink sticks and She ink-stones, and Huizhou bamboo carving are on the representative list of national intangible cultural heritage. All of these are witness to the fact that Huizhou was once rich in both material wealth and intangible knowledge. The Yellow Mountains are the natural treasure, which attracts more and more international visitors.
Trip Highlights
Walk into Huizhou where many outstanding people of old originated
Learn about the spirit of diligence, loyalty and filial piety, humility and forging ahead in Hui-culture
Get to know about Chinese Fengshui Theory through Chengkan Village
Have a chance to do gilding on a Huizhou ink stick yourself
Make Dougong under the instruction of a master in Chengkan Village
Suitable For: Culture Lovers
Full itinerary for Ancient Hui-culture Study Tour
Day 1
Huangshan City Arrival
You will meet your guide at the airport / train station on your arrival. The guide will help you with hotel room assignment. A briefing will be given if necessary.
Day 2
Huangshan City – She County, Return by Land: Huizhou Ancient City and Two Treasures of Study (breakfast & lunch)
Morning
Huizhou Ancient City is located in a historical place named She County which is around 50 minutes' drive from Huangshan city. Having been the site of both the county government and prefectural government since the Tang Dynasty, this ancient city presents a unique layout of a county administration within a city. The famous sights include Xuguo Stone Arch, Xin'an Monument Park, Taibai Building, Doushan Street, Yuliang Dam, Huizhou Garden, Xiong Village and Zhushan College.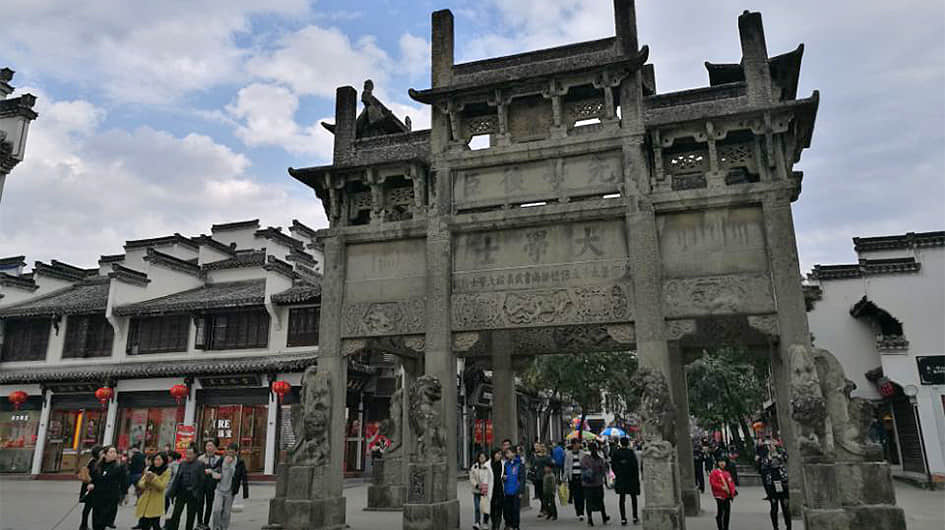 Xuguo Stone Arch
Afternoon
After lunch, the next destination is the Hukaiwen Ink Factory, near to the ancient city. Students will see the process the ink and She stone go through from start to finish and see actual artisans performing their tasks. It is quite informational and enjoyable. The real fun part is that students can actually gild on an ink stick to make it more beautiful. You will return to Huangshan city after that.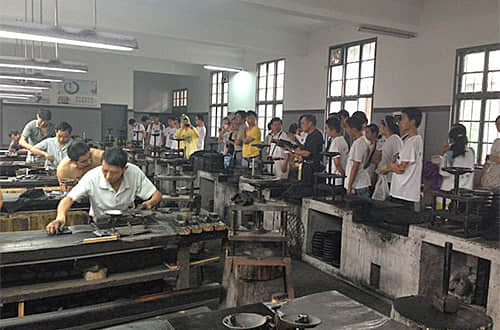 Factory Visit
Ink Sticks Molding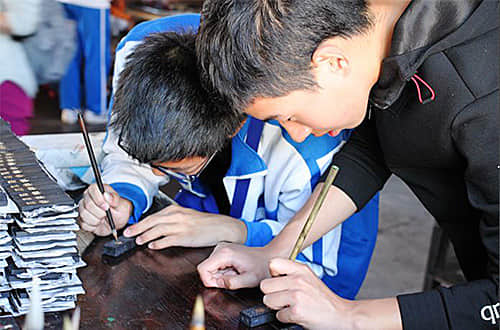 Gild on the Ink Sticks
Evening
The Liyang Street area is a modern development that offers many places to eat, drink and shop. It's exceptionally well designed and finished to recreate a modern "old town". It would be pleasant to stroll along this street and have dinner there.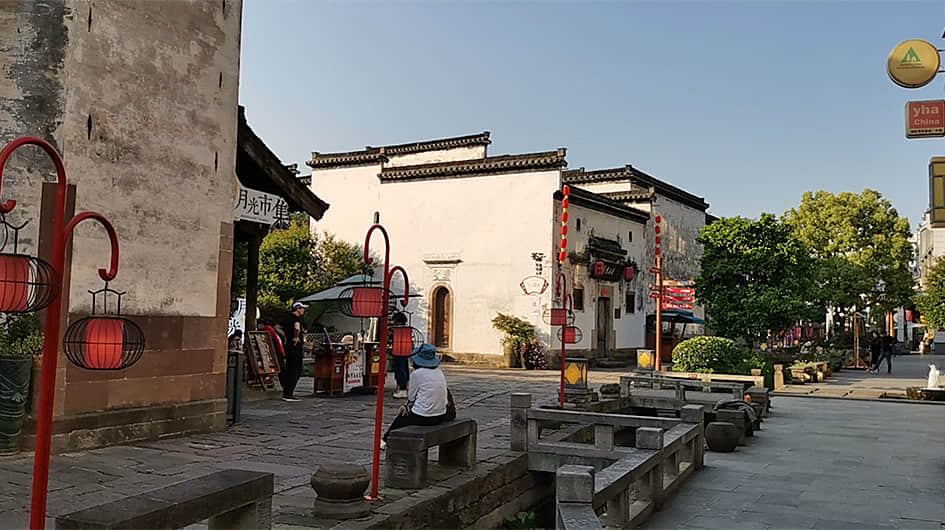 Liyang Street
Day 3
Huangshan City – Chengkan Village Return by Land: Huizhou Culture (breakfast, lunch & dinner)
Morning
Today we are going to visit Chengkan Village and attend a lecture about the Hui style architecture there. Chengkan Village is widely known as Bagua (Taoist eight symbols) Village, relating to the Taiji philosophy that focuses on two aspects – Yin and Yang. Longxi Lake in the shape of an "S" separates the residential area from the crops to the Yang side and the Yin side. A professional Hui style architecture lecture provides an opportunity to explain more about its characteristic and the meaning of different decorations.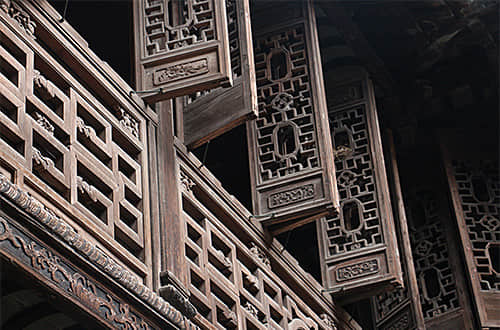 Carved Wooden Windows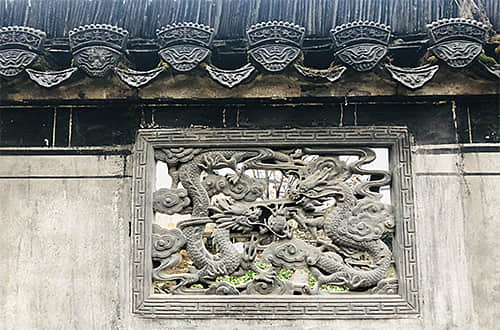 Stone Carving Wall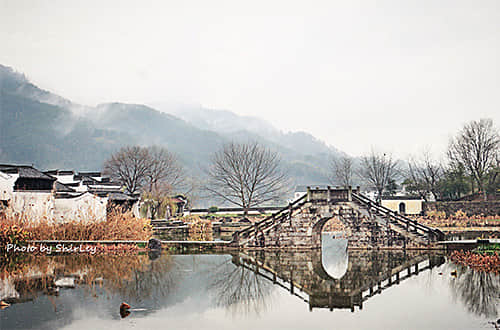 The Lake and Bridge at the Entrance of Chengkan Village
Afternoon
Now it is time to challenge your hands-on skills by making Dougong on your own. Dougong is a unique bracket system in China that fits timber pieces together without using glue or any fastener.
Later, we will be back to Huangshan city and visit Huizhou Culture Museum. There students can see many unearthed historical relics, such as some Huizhou ink sticks, some She ink-stones, three kinds of carving (tile, wood and stone), and other daily necessities and paintings reflecting Huizhou culture. Today ends at a specialty restaurant for Huizhou cuisine.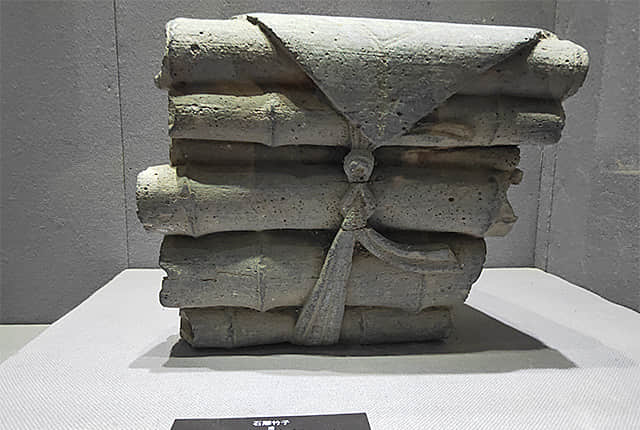 Stone Carving Bamboo in Qing Dynasty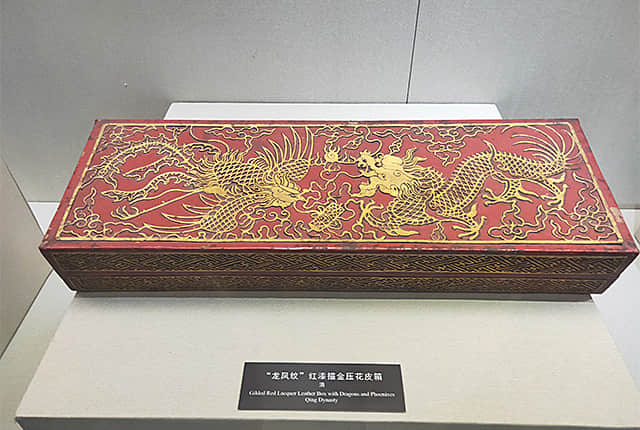 Gilded Red Lacquer Leather Box with Dragons and Phoenixes in Qing Dynasty
Day 4
Huangshan City: The Yellow Mountains (breakfast & lunch)
Morning
Get ready for your outdoor adventure to the Yellow Mountains today! It involves moderate intensity hiking. Please make sure to wear comfortable shoes. More often than not, Huangshan is shrouded in mist, making it like a fairyland. The wind-carved pines and spectacular granite peaks are also impressive. Taking the Yungu cable car up to the middle of the mountains, students can start touring the White Goose Peak, the Beginning-to-Believe Peak, and Black Tiger Pine. Lunch will be served in one of the hotels.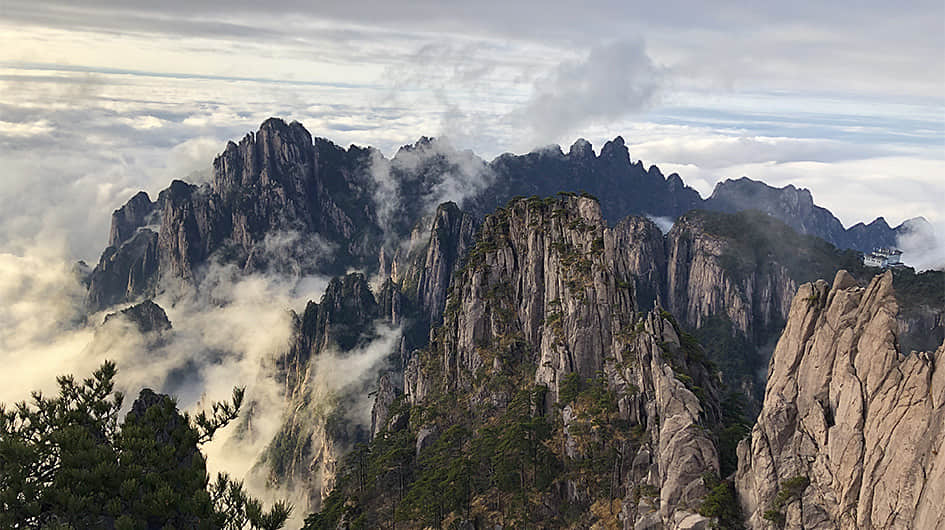 Mountains in the Mist
Afternoon
After a short rest during lunch time, students will hike up to the Lion Peak. On this peak, there is a great wonder called "A Monkey Gaping at the Sea". A stone that looks like a monkey stands on the peak and the "sea" refers to the sea of clouds. It really depends on the weather to see the sea. Students pass by Pen Rack Peak and the Flower Grown out of A Writing Brush Rock, when going down from the mountain to the cable car station.
We will return to Huangshan city and walk around Tunxi Old Street. The houses in this commercial street are in the architectural style of the Song, Ming and Qing Dynasties. It is a great place to enjoy some leisure time, shop for some souvenirs and specialties, and taste local food.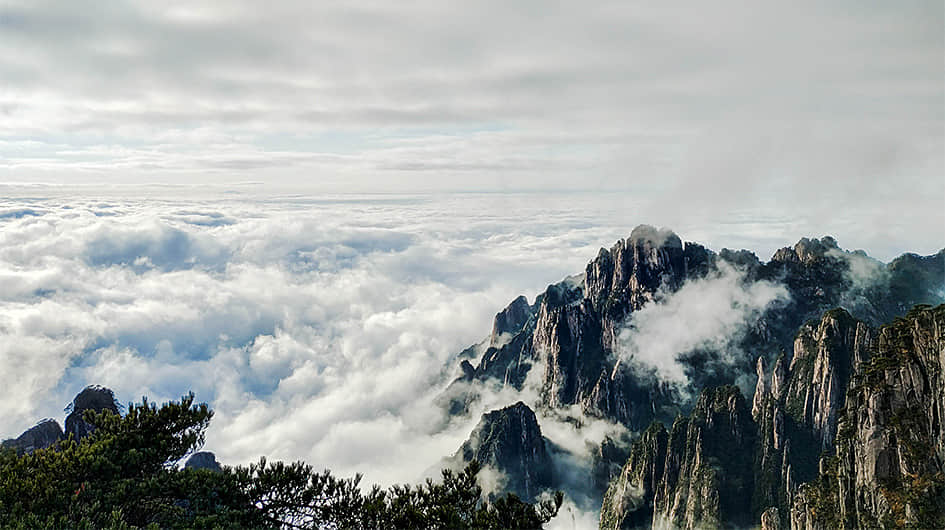 The Sea of Clouds
Day 5
Huangshan Departure: Huizhou Bamboo Carving (breakfast & lunch)
Before departure, students will do some Huizhou bamboo carving in Huizihao Carving Cultural Enterprise. They are passing on this kind of national intangible cultural heritage by producing handicrafts, displaying carving culture, and teaching bamboo carving. The teacher will assign the basic part of work to the beginners during the hands-on process.
It is time to say goodbye. We believe that a study tour can gather those who have a common interest. Meanwhile, participants will increase their knowledge as well as have than fun during the tour.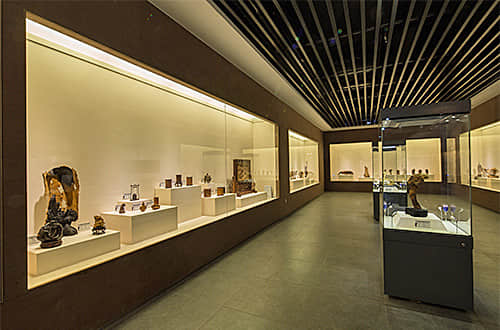 Exhibition Hall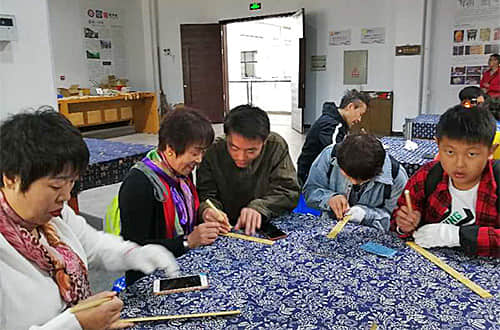 Carving Patterns on Bamboo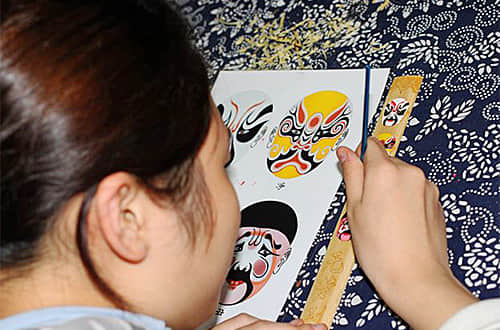 Coloring on a Carved Bamboo
Comfortable Hotel
| | |
| --- | --- |
| Huangshan City | Huangshan International Hotel |
Note: please feel free to contact our travel specialist if you prefer to stay at other categories of hotels.
What's Included
Professional English speaking guide for study tour
Entrance fee to all spots listed in the itinerary
Well-selected hotel accommodation
Meals mentioned in the itinerary
Expert driver and comfortable vehicle with air-conditioner