HZ-03:

Half Day Tour in Hangzhou

The famous Beijing-Hangzhou Grand Canal is the longest and one of the earliest man-made canals in the world. Together with the Great Wall and the 'karez' irrigation system, it has been called one of the three great projects of ancient China and has remained functional till now.
You will visit the Grand Canal Museum. You will then learn about Chinese handcrafts at the workmanship and demonstrations pavilion. This tour ends with taking a canal boat to enjoy the view and walking around the Dadoulu ancient street.
Trip Highlights
Learn about Chinese handcrafts
Draw a picture on an umbrella
Get to know about the historical development of the Beijing-Hangzhou Grand Canal
Tour along the Grand Canal by boat
Suitable For: School, Family, Handicraft lovers,
Full itinerary for Half Day Tour of Grand Canal World Culture Heritage
The day before your tour begins
Your guide will call your hotel between 7pm and 9pm to confirm your stay and pickup time for the next morning, usually leaving a message with hotel staff to deliver.
You will be picked up from your hotel lobby and depart to the Canal Square.
The Grand Canal Museum covers an area of 10700 square meters. Its construction stands in the shape of a fan around the canal culture square. The museum is divided into five sections including the Preface Hall of "Canals on Earth, China Grand Canal" in the lobby. Here you can understand the formation, the transformation, the utilization, the culture, and the cities along the Grand Canal.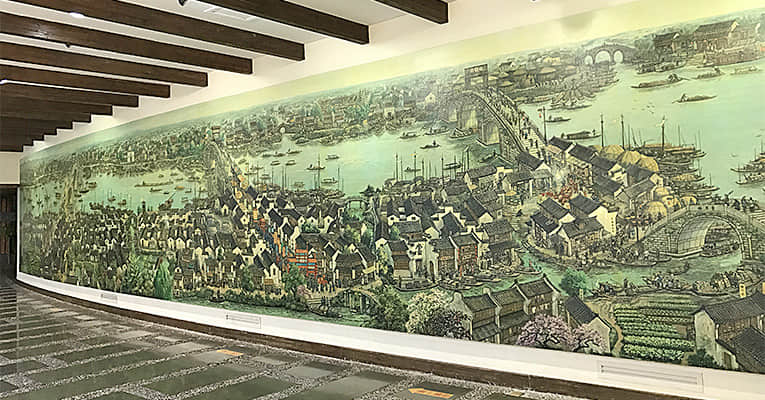 the Preface Hall in the Lobby
After the Grand Canal museum, we will take you to Hangzhou Workmanship Demonstration Pavilion. It is like a window demonstrating traditional Chinese workmanship to the world. More than 30 industrial art masters and inheritors of intangible cultural heritage have been attracted there to showcase 21 kinds of craftsmanship, including stone carving, textile printing, bamboo chopsticks, and silk umbrellas. Here you have a chance to use your imagination to draw a picture on an umbrella.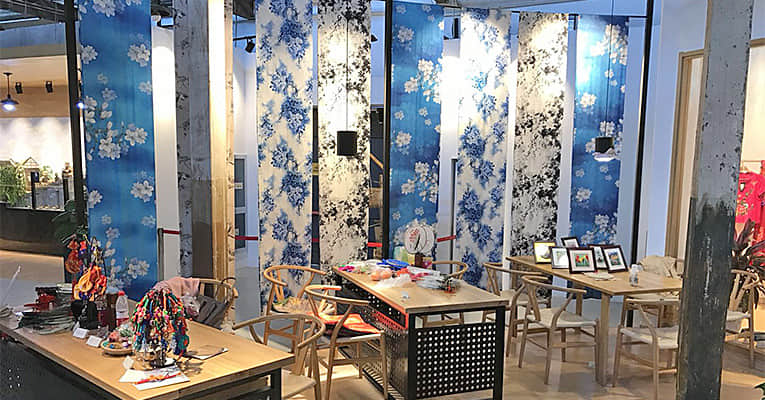 Handmade Silk
You will enjoy the canal view by boat. After that, walk along Da Dou Road Historic Area and you can visit an ancient temple built in the northern song dynasty – Xiang Ji Temple.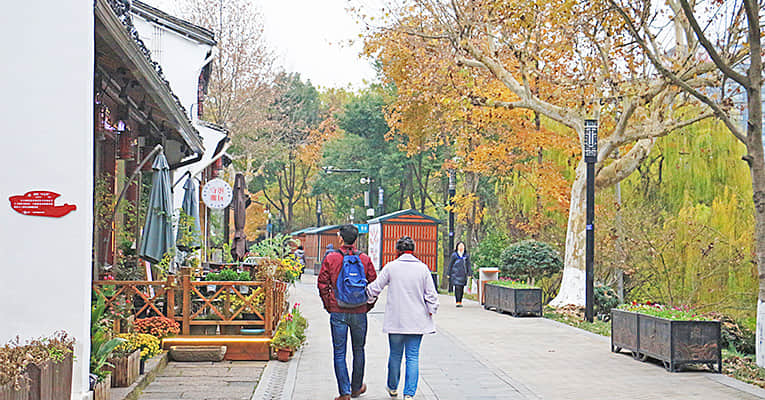 Da Dou Road
We will take you back to your hotel.
What's Included
Private English speaking guide
Private vehicle with an experienced driver
Entrance fees listed in the itinerary
Pick up transfer only from the city hotel or railway stations. For hotels out of city or airport transfer, there will be extra cost.