CET-09:

10 Days Shanghai - Luoyang - Xian - Pingyao - Beijing Tour

Your first stop is the magical Shanghai to understand its process of development. Luoyang was the ancient capital for more than ten dynasties, where you can visit Shaolin Temple and the Longmen Grottoes. You are going to see The Terra Cotta Warriors and the Big Wild Goose Pagoda in Xi'an, and spend a day in Pingyao Ancient Town to see functional houses. Finally you will end your tour with admiring the Great Wall and the Forbidden City in Beijing. Delve into the core of China's culture and embrace the very essence of fashion.
CET Advantages
See priceless ancient treasures in 4 Chinese ancient cities
Observe a panoramic view of Shanghai through 259-meter high glass floor
Marvel at the architecture and the Huangpu River on the Bund of Shanghai
Learn how the squads of soldiers were divided 2000 years ago by inspecting the Terracotta Army
Know more about Chinese Kungfu in Shaolin Temple
Visit the first draft Bank of China in Pingyao
Tour like royalty in the Forbidden City

Quality
No Shopping Traps

Group Type
Private

Tour Focus
History, Culture, Kung Fu

Accommodation
Nights:9

Best Season
Spring, Summer, Autumn, Winter
Suitable For: School, Family or Friends, Solo
Map of My Trip
Full Itinerary
Day 1
Shanghai Arrival
Meet your tour guide at the airport and he will transfer you to your hotel by private vehicle. Your tour guide will help you with hotel check-in.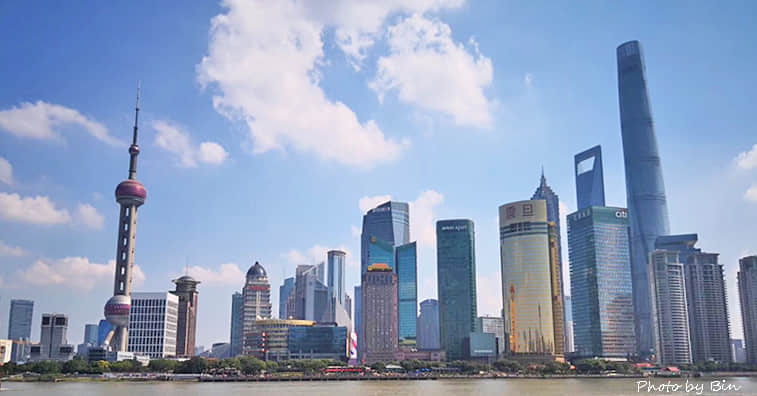 Shanghai
Day 2
Shanghai: City Highlights Discovery(breakfast&lunch)
Morning
Today's action-packed tour covers all of the highlights of Shanghai. Firstly, set off on a walking tour in Yu Garden, an ancient private garden abundant in history and culture. Each corner of the garden looks like a traditional Chinese painting. Step outside of Yu Garden, you will see Yuyuan Bazaar, where you can find clothing, snacks, souvenirs, jewelry, gold.
Go to Pudong District and rise to the 259-meter-high glass view terrace of Oriental Pearl TV Tower, where you can see a panoramic view of Shanghai. It is recommended that you challenge your courage by looking down and snapping photos through the transparent glass floor. Try some authentic Shanghai cuisine for lunch at a local restaurant.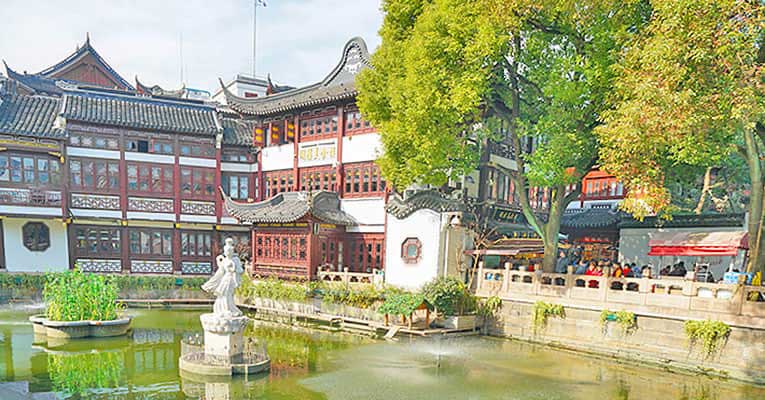 Yu Garden
Afternoon
Nearly 1 million ancient relics from most parts of China have been collected in Shanghai Museum. The bronze vessels, chinaware, masterpieces of Chinese calligraphy and paintings are the top treasures in this museum.
After that, you will go to The Bund which was the former British Concession. Over 52 buildings in foreign styles are standing upright, as The Bund is considered to be the symbol of the modern history of Shanghai.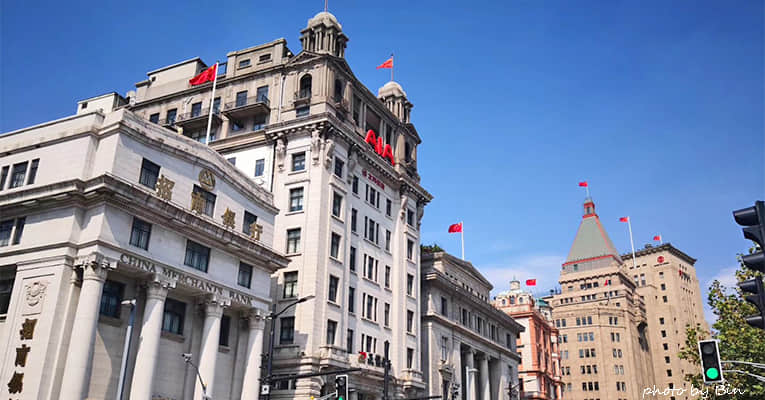 The Bund
Evening
Recommended activity:
1. A live acrobatic show by Shanghai Acrobatic Troupe, or another one called 'ERA, Intersection of Time'.
2. Night cruise along Huangpu River to see the beautiful city lights on both sides.
Day 3
Shanghai – Zhengzhou by Plane: Shaolin Temple (breakfast&lunch)
Morning
Bid Shanghai a fond farewell after breakfast and fly to Zhengzhou, the capital of Henan Province. You will be transferred to Shaolin Temple in Dengfeng after your plane lands at the airport in Zhengzhou.
Afternoon
You must have heard of Shaolin Temple or even seen a Kungfu film about Shaolin Temple before. Today, you will tour the place where Chinese Kungfu originated. A Kungfu show and a vegetarian lunch in the temple are the best introduction to the life of the monks. Besides, Pagoda Forests teach you the spirit of Shaolin Temple and Chinese Kungfu. We drive you to Luoyang for an overnight stay.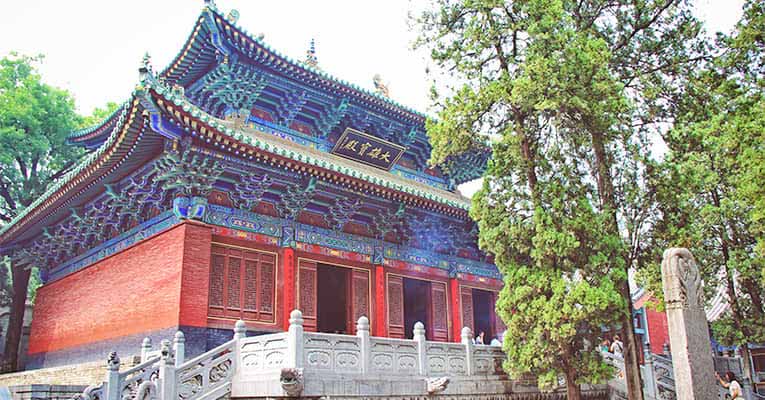 Shaolin Temple
Day 4
Luoyang – Xi'an by Speed Train: UNESCO-Listed Site (breakfast&lunch)
Morning
Initially chiseled in 493, Longmen Grottoes have experienced over 7 dynasties in the history of China. Nowadays, there are around 97,000 sculptures of Buddha embedded in the 1-kilometer long grotto area. You can also learn about the ancient music, religion, costumes, paintings, calligraphy and medicine from the relics in the grottoes. Enjoy lunch at a local restaurant.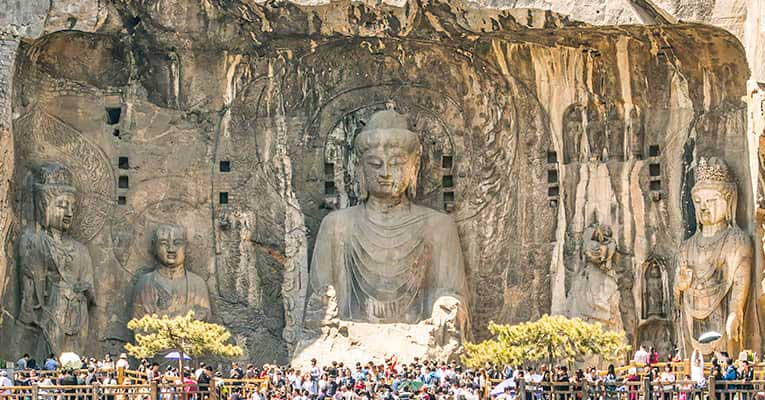 Longmen Grottoes
Afternoon
And then continue your exploration of Buddhism in the White Horse Temple, which has an even longer history than the Longmen Grottoes. India, Burma and Thailand respectively built their Buddhist halls in the temple. After today's tour, you will spend nearly two hours on your speed train to Xi'an, another historical city in China. On arrival at Xi'an north station, you will meet your tour guide waiting at the exit and be accompanied to your hotel.
Day 5
Xi'an: Terracotta Army Fantasy (breakfast&lunch)
Morning
Unearthed in 1974, the Terracotta Army is a must-see attraction for every first-time visitor to China. Over 7000 terracotta soldiers, 100 chariots and 100 war horses are on display in the three exhibition pits in the Terracotta Army Museum. It enjoys a reputation for being the "Eighth Wonder of the World". After that, you can take a look at a Cave dwelling which is an ancient form of habitation on the loess plateau in northwest China. Try Xi'an pasta for lunch.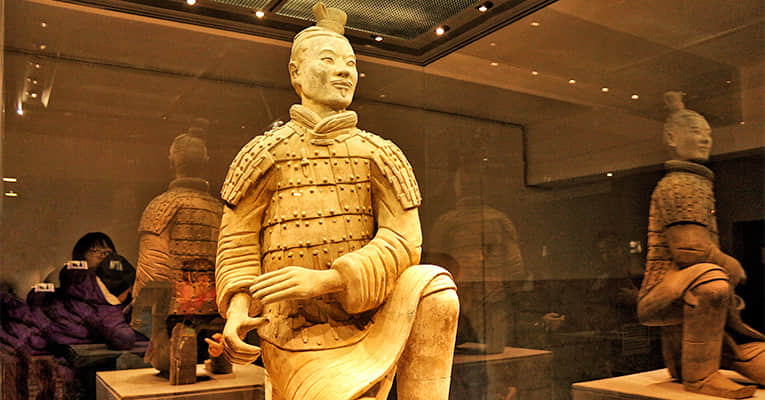 Terracotta Army
Afternoon
Your next destination, the Small Wild Goose Pagoda. It is the same architecture style with the Big Wild Goose Pagoda, but much quieter with less tourists. It is a typical work of the square Miyan style brick pagoda in early China and is Buddhist architectural art heritage of the Tang Dynasty. You can learn how Buddhism was introduced into the Central Plains and integrated into the Han culture. And then you will have a chance to watch a Shadow Puppets Show, which is a kind of folk drama. It tells stories in silhouettes of characters made of animal skins or cardboard. Finally you will take a stroll in the Muslim Quarter, where you can find over 300 types of Islamic snacks and 500 types of local handcrafts. We will be grateful if you respect the Islamic customs in the area.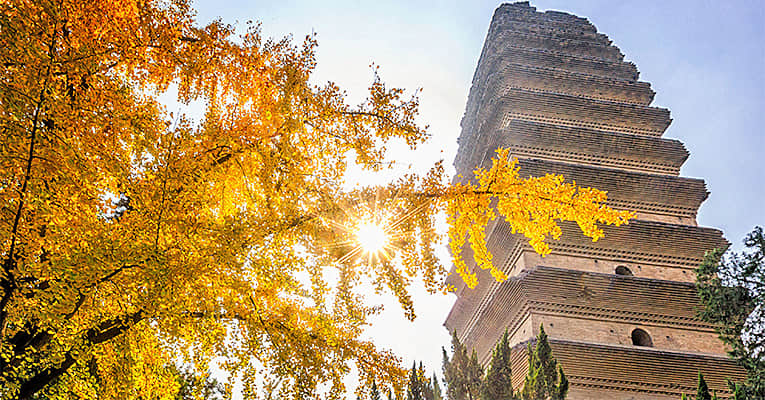 Small Wild Goose Pagoda in Autumn Day
Evening
Recommended activity:
1. The music fountain at the north square of Big Wild Goose Pagoda is free to the public. You can stroll around it after dinner to experience local life.
2. Tang-Dynasty Palace Music and Dances is a performance that was re-created by many famous artists in Shaanxi province, displaying the essence of music, rhythm, and dance art in the Tang Dynasty.
Day 6
Xi'an – Pingyao by Speed Train: Pingyao Ancient Town (breakfast&lunch)
Morning
After breakfast, you will take a 2.5-hour speed train ride from Xi'an to Pingyao, where over 4000 buildings constructed in the Ming or Qing Dynasties are well preserved. On arrival, your guide will pick you up from the railway station and take you to have lunch before starting the tour.
Afternoon
Pingyao Ancient Town is the most renowned area for ancient buildings in Pingyao City. You will visit the most popular houses. The former site of Rishengchang, located on the West Avenue in the ancient town, was the first draft bank in China. The draft bank did business with companies in Europe and America. It controlled the economy of the Qing Dynasty in the 19th century. Tongxinggong Escort Agency was like a security agency that escorted cash or valuable goods safely to certain destinations. The Ancient Government Office was the place for pretty much every judicial affair in the 3rd-5th centuries AD and was also where the county magistrate lived. Shuanglin Temple is another must-visit site in Pingyao. Over 2000 colorful statues are collected in the temple, while most ancient statues in other cities of China are colorless. Finally you can climb up to Pingyao City Walls to view the whole Pingyao Ancient Town.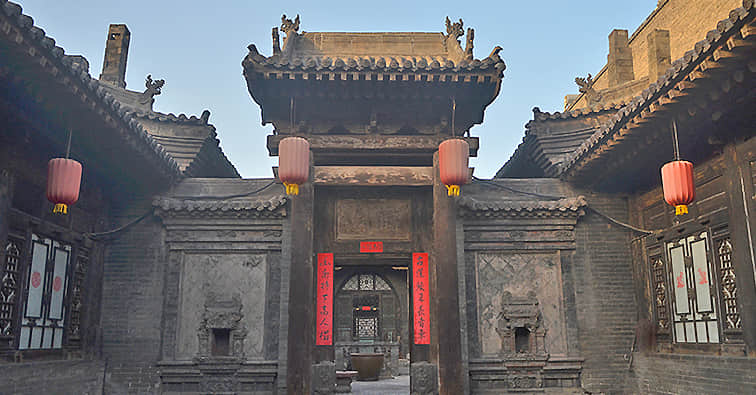 Pingyao Ancient Town
Day 7
Pingyao – Beijing by Speed Train: Summer Palace (breakfast&lunch)
Morning
After breakfast, board a speed train, you will spend a whole morning getting to Beijing.
Afternoon
On arrival at Beijing west station, you will meet your tour guide and be transferred to a local restaurant for lunch. After lunch, you will spend the rest of time visiting the Summer Palace. There are over 3,000 pavilions, towers, houses or halls in the Summer Palace, which covers an area of over 3 square kilometers. The Kunming Lake and Long Corridor are worthy of a look. There are over 14,000 paintings on the beams of the Long Corridor. All the paintings are about the tidbits in Chinese classical novels. Your guide will send you to your hotel and help you with check-in.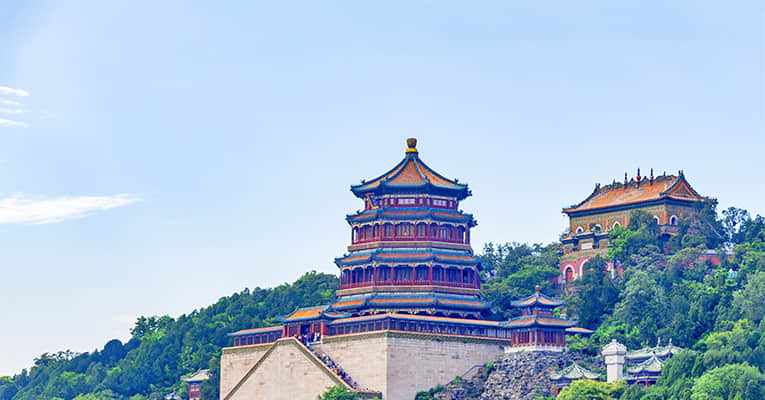 The Summer Palace
Evening
Recommended activity:
1. The Legend of Kungfu premiered in 2004. In contrast to the traditional Kungfu show, it demonstrates Kungfu through dramatic stories. The group also tours abroad and has a good reputation.
2. Acrobatics at Chaoyang Theatre was founded in 1984. Their performances have won more than 30 awards at home and abroad. "Blue And White Porcelain" (balancing a stack of bowls on the head), which is one of them, was on the stage of the Spring Festival Gala in 2015.
3. Peking Opera is one of five major operas in China and the quintessence of Chinese culture with a history of nearly 200 years. It was entertainment only for the court in the beginning and then slowly opened to common people as well.
Day 8
Beijing: Historical Sites (breakfast&lunch)
Morning
The Temple of Heaven was built in the Ming Dynasty to pray for a good harvest every year. There are still apparatuses for the sacrifice ceremony in the park. However, the park mainly plays the role of a place for morning exercise nowadays. Tai Chi is the oldest way to keep fit for Chinese people. Thousands of locals play Tai Chi there. You are welcome to play along with them to be like a local. And then we will drive you to Mutianyu Great Wall and have lunch on the way at a farm.
The Temple of Heaven
Afternoon
You can hike on Mutianyu Great Wall which has more watchtowers than the others due to the massive significance of the area. Besides, the abundant vegetation cover grants Mutianyu a clearer air quality and it is more beautiful than the others as well. You will be back to hotel at around 17:30.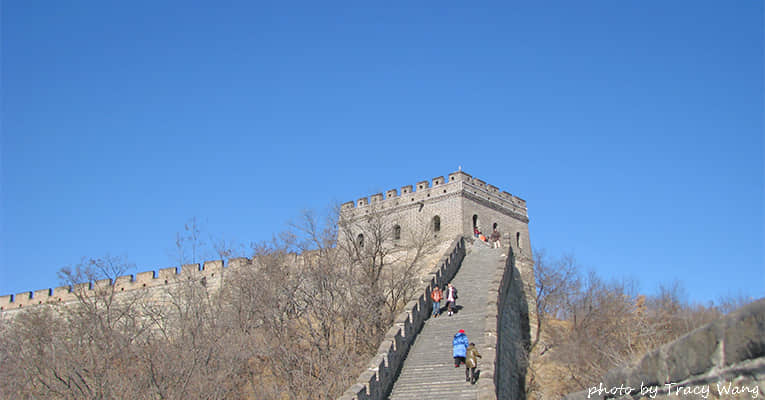 Mutianyu Great Wall
Day 9
Beijing: City Tour (breakfast&lunch)
Morning
The Forbidden City, inhabited by 24 emperors through the Ming and Qing Dynasties, has been one of the most popular places of interest since China opened its door to the world in 1978. It is a good idea to follow the emperors' footsteps and visit the palaces and halls like royalty. Tiananmen Square is a part of the Forbidden City tour. The Monument of People's Heroes on the square reminds all Chinese people of fighting against invasions in the past. Try typical Chinese cuisine for lunch at a local restaurant.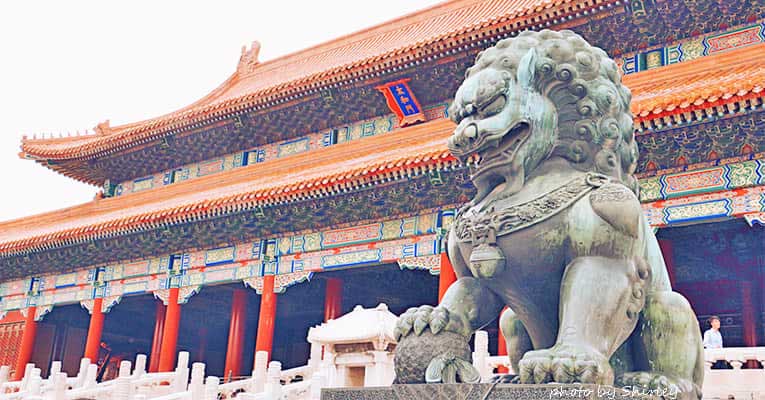 The Forbidden City
Afternoon
After lunch, you will linger in a Hutong, the symbol of old Beijing. You will learn some interesting facts about the Hutong from your tour guide during your time inside this area. You may smell the bouquet of Chinese wine as there is a Chinese Wine Museum in it. Over 5,038 kinds of Chinese wine are stored in the museum.
Day 10
Beijing Departure (breakfast)
It is time to say goodbye. Your guide will accompany you to the Beijing Capital Airport (PEK) and assist you to get your boarding pass. Feel free to contact us if you want to visit any other fantastic parts of China next time. Have a good trip!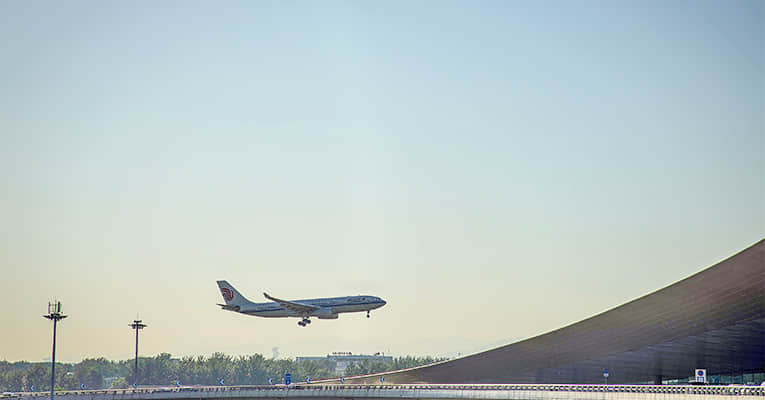 Featured Hotel
| | Comfortable | Deluxe |
| --- | --- | --- |
| Shanghai | Narada Boutique Hotel Shanghai Bund | Radisson Blu Hotel Shanghai New World |
| Luoyang | Peony Hotel Luoyang | Hua-Yang Plaza Hotel Luoyang |
| Xi'an | Grand Noble Hotel Xi'an | Wyndham Grand Xian South |
| Pingyao | Pingyao Yide | Pingyao Yunjincheng Mansion |
| Beijing | Penta Hotel Beijing | Regent Beijing |
What's Included
Flight ticket from Shanghai to Zhengzhou
Speed train tickets from Luoyang to Xi'an; from Xi'an to Pingyao; from Pingyao to Beijing
Private vehicle and licensed driver in each city
Hotel accommodation
Breakfast and lunch listed in the itinerary
Entrance fee to the attractions in the tour package
Experienced English speaking guide
FAQs
1. What should I know about visiting a temple?
Do not point at Buddha statues, Monks, Nuns and/or elders with your feet (well anything for that matter).
Cover yourself, ladies. Always bring a wrap or a large scarf to cover yourself. Do not wear shorts. You should be covered down at least below your knees.
Do not touch (especially on the head) Buddha statues, images, Monks, Nuns and elders.
Keep Quiet. There are those meditating or praying somewhere even though you may not see them.
Most temples do not allow photography taken with a flash. Some compounds don't allow any type of photography or videos to be taken. Always ask the guard or monk responsible if it's permitted to take a photo or a video prior to doing so.
2. As a vegetarian, can I get my preferred food in china?
Strict vegetarian restaurants are easy to find in the most popular tourist cities, like Beijing, Xi'an, Chengdu, Shanghai and Guangzhou. As for some small cities, like Guilin, Zhangjiajie, Guiyang and most cities in west of China, it would be a little bit difficult to find the vegetarian restaurant. China Educational Tours choose local restaurants for our customers. You can order your own vegetarian food in the local restaurant if the vegetarian restaurants are not available.
3. Could you give me some tips about shopping in China?
Lots of travelers wish to bring home some souvenirs, mementos and even clothes or electronics which cost less than back home. We suggest that you make a shopping list in advance. Each Chinese city has its own specialty. China Educational Tours are no longer including shopping outlets in our itinerary, but we do suggest some shopping opportunities, such as Hongqiao or Xiushui Market in Beijing, Knockoff market in Shanghai, and Shangxiajiu Walking Street in Guangzhou. Don't buy everything in the first few days unless you want to carry them for the rest of the trip.
4. What's your payment and cancellation policy?
Payment Policy:
In order to confirm your tailor made tour, a deposit of 10% of the total tour cost (or full payment if booking within 30 days' prior to departure) must be paid at the time of booking. The balance will be required 30 days before departure.
Cancellation Policy:
Cancellation received before departure: 100% refund of all money paid excluding penalties if applicable charged by hotels, airlines, cruise companies and rail. All penalties will be itemized.
No-show travelers will be charged 100% of the tour price.
After the trip has commenced, we are unable to refund any amount for unused services due to your willingness, early departure, late arrival, or missed days on tours.