Located in Daguan Town of Dujiangyan City in Sichuan Province, Dujiangyan Panda Base is inhabited a lot of adorable pandas. The base provides one-day panda keeper tour for visitors, and you will have a great pleasure to get close to those cute creatures. Your tender loving care and generous donation are the great help to protect this vulnerable species in the base. As a panda keeper, you will provide useful service in daily activities, such as to clean panda enclosures, make panda cakes, prepare fruits, and feed pandas. You will also learn more knowledge about pandas' habit and their state of health. We make sure this tour will create an unforgettable memory for you.
In the morning, meet your bilingual guide in your hotel of Chengdu and head to the Dujiangyan Panda Base. It takes about 1.5-hour drive.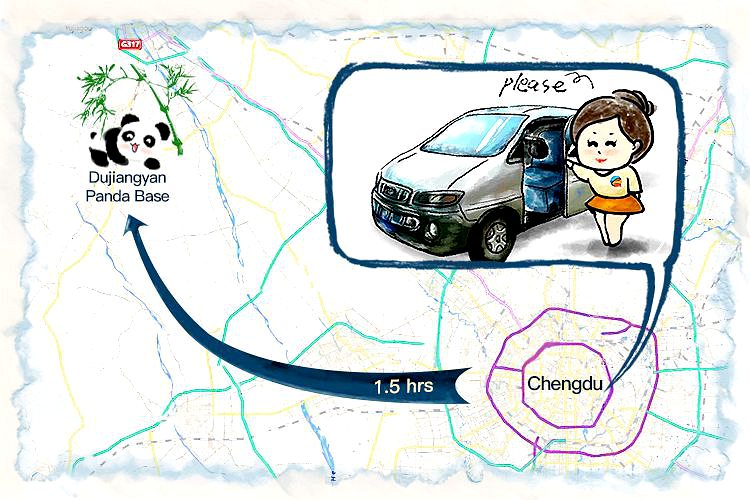 Make preparations: 8:30-9:00
With the assistance of your guide, sign up for a security protocol, and get your volunteer's card, working uniform and gloves. A professional panda keeper speaking simple English will be introduced to you and your guide as a standby to translate and take photos for you.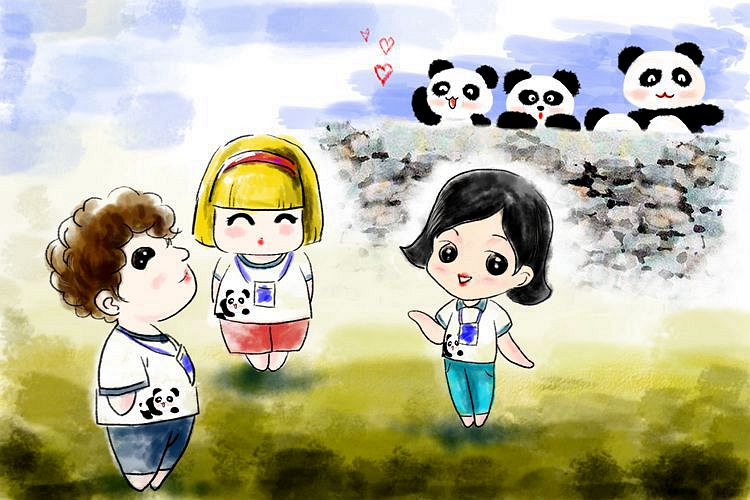 Clean panda enclosure: 9:00-10:00
Because pandas have the huge appetite for bamboo, panda keepers should clean up the leftovers and the panda poop, as well as flush the enclosures with clean water.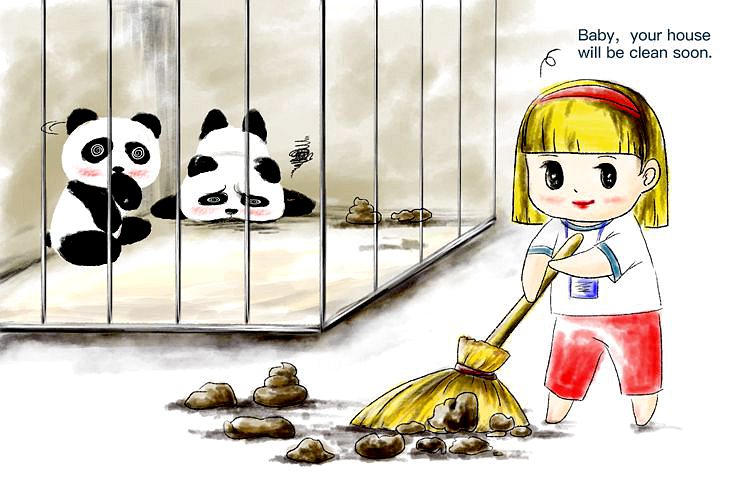 Visit the panda base: 10:00-11:00
Guide with the professional panda keeper, you will visit each garden in the base and closely observe the charming animals.
The professional panda keeper will tell you some matters needed attention and show you how to feed pandas.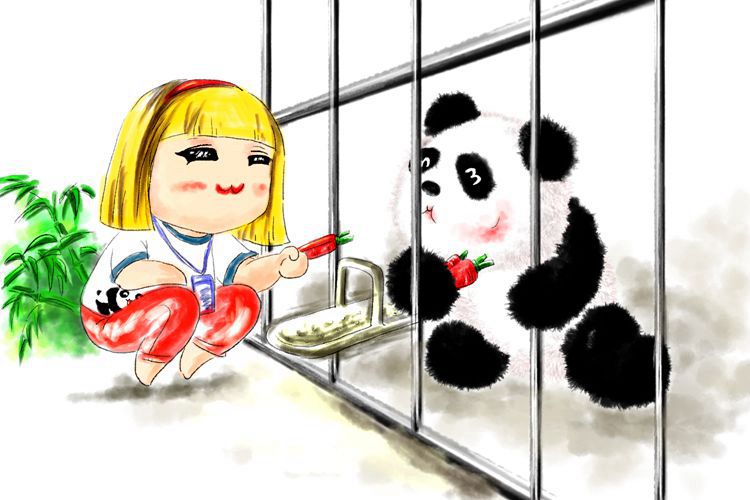 After finishing the busy work of half day, you will have lunch in panda keepers' canteen with staff members. In the canteen, there are two meat dishes and vegetable dish, and rice. It is suggested for you to prepare some snacks in case the food don't suit your taste.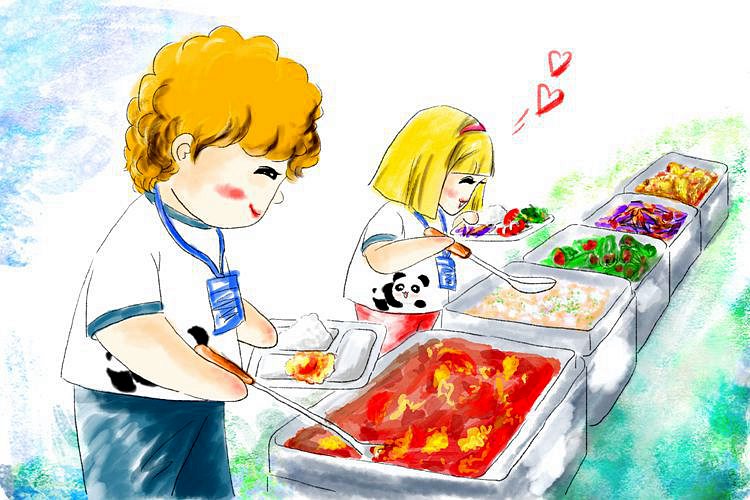 Leisure Hours: 12:30-13:00
After lunch, you can wander around the base on your own to explore, or you can have a break in the resting room.
Watch a panda movie: 13:00-14:00
You will learn some scientific facts and daily life about pandas, as well as touching stories of constant effort made by human for protect them.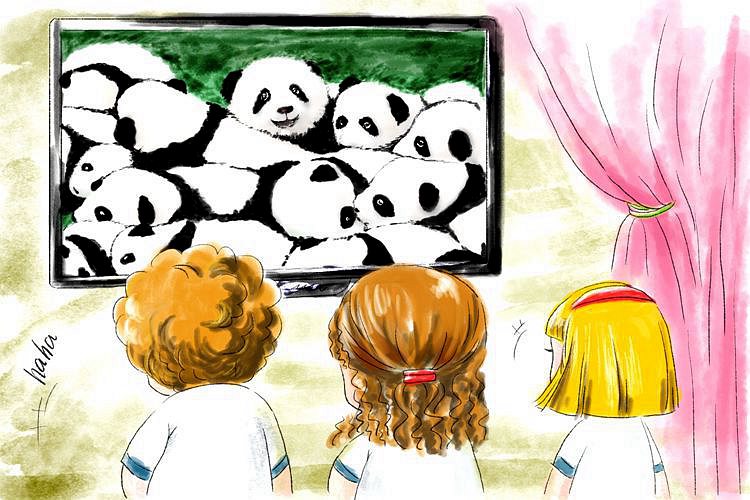 Clean panda enclosure again, and supply some fresh bamboo, diced carrots and fruits.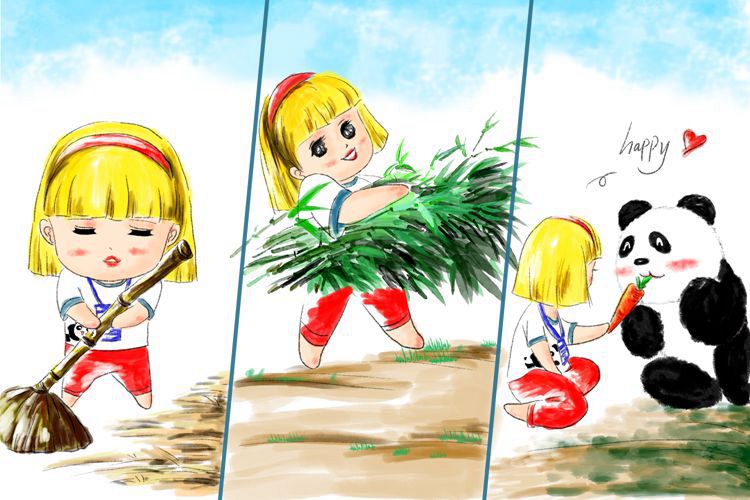 Make panda cakes: 14:30-15:00
You will follow a panda nutritionist to make panda cake with gloves and apron. There are ingredients prepared in advance. Use your imagination to create different shapes of cakes.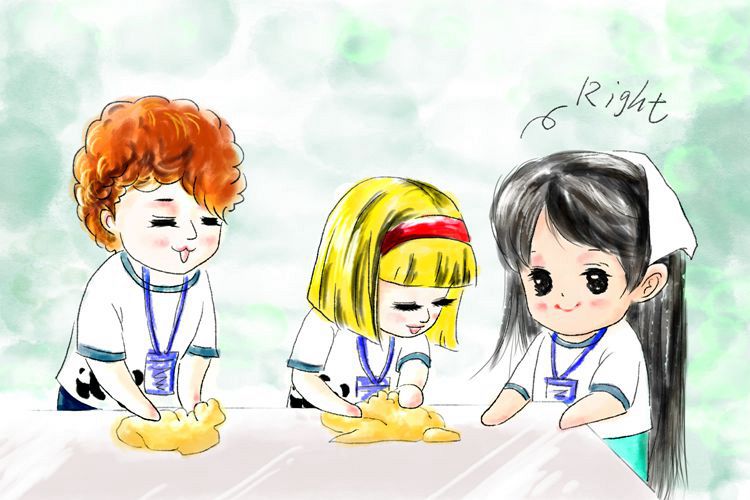 Receive a certification: 15:10
Returning the working uniform, all-day work ends here and you will get a certification for memorizing the enjoyable experience. Lastly, your guide and driver will transfer you back to your hotel in Chengdu.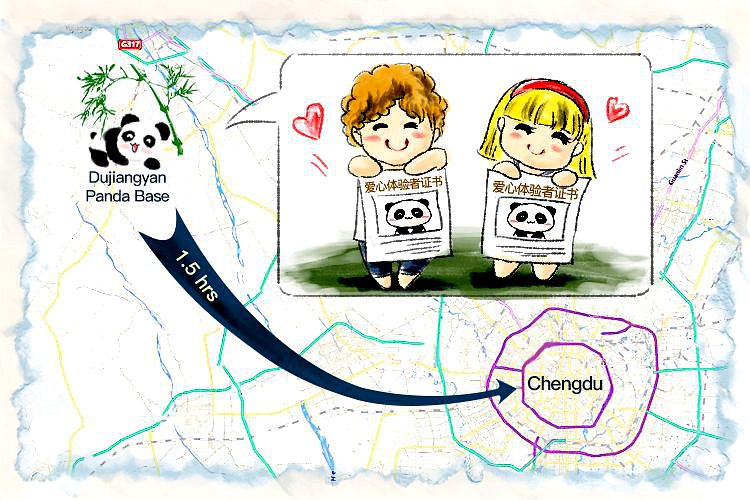 This program has age restriction that is between 10 to 70 years old.
Please don't get too close to pandas, or go into the panda cage without the guidance of professional keepers. Though panda are the fairly gentle creature, they have powerful strength and bite force.
Pandas are very sensitive to smell. Please don't wear perfume and nail polish. Your extra care to pandas is appreciated.
Please dress long pants and sports shoes to protect yourself, which is convenient for activities.
The program was suspended, we don't know when they'll reopen it. But our guide can help you to take some pictures when you are close with the panda.