Top 6 Places to Visit in February in China

February will be a joyful month for the Chinese New Year (Spring Festival). It is one of the coldest months but full of happiness and celebration. Hence February is a good time to experience the holiday atmosphere, as well as tasting Spring Festival foods. No matter whether you are a fan of winter activities or sunny beaches, both ski resorts in northern China and sunny sea beaches in the south are available. Family tours to visit China highlight tourist attractions are also recommended as there are a lot less tourists in the major sightseeing spots.
China Weather in February
February is the last month of winter in most parts of China, when the temperature starts to increase day by day. It is still cold in northern regions, including Xi'an, Beijing, Harbin and Jilin, where you can expect snow. In central and southern regions, it will be sunny for most of the days. The weather is getting warmer and warmer. Chinese New Year will fall in February mostly, when the whole country is filled with laughter and happiness with lots of celebration events.
Where to Go and What to Do
1. Beijing – Enjoy the Festival Atmosphere
Location: The capital city, northern China
Average Temperature in February: -5–3°C (23–37°F)
Things to Do:

Beijing, as the capital of ancient and modern China, has lots of cultural relics, historical sites, museums and art spots. It is always the most popular destination for visitors from home and abroad. Winter is the low season and you can enjoy the "empty" city with almost no tourist groups. Visiting the Forbidden City, Summer Palace, Great Wall and other popular sites during this time is a lot less crowded. You can also spend some days at ski resorts nearby, such as Chongli Thaiwoo Ski Resort and Nanshan Ski Resort.

During the Spring Festival holiday, many celebrations will be held in town. We highly recommend Beijing Temple Fair, a traditional event to visit during the festival time, where you can experience how Chinese people prepare and celebrate this most important festival. To bring some Spring Festival handicrafts home would be a lovely memory for your China trip.

Highlight Spots: The Forbidden City, Summer Palace, Great Wall, Temple of Heaven, Nanshan Ski Resort, Changdian Temple Fair, Ditan ('Earth Altar') Temple Fair
Recommended Tours:
2. Harbin – An Exotic Cityof Snow and Ice
Location: Heilongjiang Province, northern China
Average Temperature in February: -21–-8°C (-7–17°F)

Things to Do: Harbin provides all of the scenes you would expect for a winter vacation.It turns into a breathtaking ice city in winter from November to March. Different shapes of huge ice sculptures are scattered through parks and scenic spots, which are illuminated by colorful lights. For outdoor lovers, skating, skiing, and snow carriages are available. For foodies, varieties of local delicacies including Russian food, Northeast China stew, Harbin sausage and Harbin beer will fulfill your appetites.Please note to avoid the Spring Festival holiday (check the holiday calendar here) which is the busiest traveling season with lots of people and expensive hotels.
Highlight Spots: Ice and Snow World, Saint Sophia Cathedral, Snow Village, Yabuli Ski Resort
Recommended Tours:
3. Sanya – The Warmest Place in China with Sunny Beaches
Location: Hainan Province at southernmost China
Average Temperature in February: 18–28°C (64–82°F)

Things to Do: Situated along the coast of the South China Sea, Sanya is well-known for its picturesque, clean and white sand beaches, palm trees, clear blue sea, wide variety of seafood and a delicious array of tropical fruits. It is the paradise for snorkeling, diving, and surfing. It might be a bit cold in the mornings and evenings if you want to swim in the sea during this time of the year. It is, however, interesting to discover some cultural sites, such as Nanshan Scenic Spot and local Miao Villages, or taste mouth-watering snacks at night markets.
Highlight Spots: Yalongwan Beach, Sanyawan Beach, Dadonghai, Wuzhizhou Island, Binlang Ethnic Village & Miao Cultural Heritage Park
4. Xiamen – The Architecture Wonder of "Tulou"
Location: Fujian Province in Eastern China
Average Temperature in February: 11–18°C (52–64°F)

Things to Do: The subtropical monsoon climate with mild weather makes Xiamen an ideal destination for winter vacations. It is a beautiful costal city with abundant tourist attractions including islands, mountains, temples, and parks, which provide you a full sightseeing schedule. Tulou (Earth Buildings), listed as World Heritage Sites, are mainly located around Xiamen. The most famous ones are Yongding, Nanjing and Hua'an, which are worth visiting for 1 or 2 days.
Highlight Spots: Gulangyu Island, Fujian Earth Buildings, Mount Wuyi, South Putuo Temple
Recommended Tours:
5. Wuyuan – Tranquil Villages with Lush Flowers
Location: Shangrao City, north of Jiangxi Province
Average Temperature in February: 6–15°C (43–59°F)

Things to Do: Known as "The most picturesque village in China", Wuyuan is highly recommended for people who love quiet and peaceful nature. Located in the boundary of Anhui, Zhejiang and Jiangxi Provinces, Wuyuan has become a popular destination for Chinese visitors, especially photographers and painters. The classic Hui-style buildings are characterized by their white walls and grey tiles. The small rivers and hills around the villages make it like a Chinese water-color painting, especially at dusk and dawn with the mist snaking among them. In early spring from the end of February until early April, it is spectacular when the canola flowers are in full bloom. The light yellow blossoms, little bridges, flowing brooks and the cottages live in perfect harmony. If you happen to visit it during the Spring Festival holiday, you will experience a joyful time to see how the locals prepare and celebrate this most important feast.
Highlight Spots: Huangling Village, Rainbow Bridge, Jiangwan Village, Likeng Village, Xiaoqi Village
6. Yunnan Province –Diverse Minority Culture and Awe-inspiring Scenery
Location: Central South China
Average Temperature in February: 5–20°C (41–68°F)

Shaxi Old Town

Things to Do: Located at Yunnan Guizhou Plateau, Yunnan Province is endowed with a comfortable temperature, which is mild in winter and cool in summer. Thus it is a lovely destination for traveling all year round. There are abundant natural wonders, such as deep gorges, rainforests, rice terraces, and sacred snow-capped mountains. As home to 25 ethnic minority groups, it is the perfect destination to experience the diverse cultures and customs of the locals. You can spend a few days in the capital city, Kunming, to visit the Stone Forest and the interesting flower market. Dali, Lijiang and Shaxi are the recommended placesto experiencethe ancient towns along the Old Tea Horse Road. Hiking along Tiger Leaping Gorge is listed as one of the top 10 hiking routes in China. Shangri-La, the very northwest of the province, is where you can be immersed in Tibetan culture. Southern Yunnan, close to the border of Burma, is much warmer. It offers the top level hot springs and colorful festivals of the Dai ethnic group.
Highlight Spots: Dali Ancient Town and Erhai Lake, Stone Forest in Kunming, Shaxi Old Town, National Forest Park and Elephant Park in Xishuangbanna, Pu'er tea culture
Recommended Tours:
February is a wonderful time to experience the festive air andto tour around China. If you are looking for more options of where to go in February, just send us a message and tell us your interests, we can tailor-make a great holiday to fit your needs.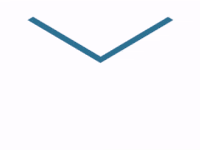 Have a question?
OR
Are you eager to begin your Chinese cultural journey?
Drop us a line and we will promptly connect you with our leading China expert!