ST-11:

11 Days Beijing - Xi'an - Hangzhou - Shanghai - Suzhou

Travel to discover and to relax, as you get to know the cities in China from the perspective of environmental protection. Be led by a local tour guide and professionals. Your eco tour combines must-visit sites for visitors who want to have a relaxing tour and are interested in environmental protection.
Trip Highlights
Do your part to protect the environment when traveling in China
Learn about traditional Chinese Culture and civilization
Clean up at Hunaghuacheng Great Wall
Visit a Wastewater Treatment Plant
Learn about Chinese tea culture and get close to nature
Explore an Environmental Park in Suzhou
Suitable For: School, Team Building, Family
Full itinerary for China Eco Tour
Day 1
Welcome to Beijing
Your tour guide and driver will wait for you at your arrival airport, and transfer you to your hotel to help you to check-in. You have free time to look around as you like.
Day 2
Beijing: visit landmarks (breakfast & lunch)
Morning
Our Eco Tour starts with learning the cultural background of China. The Forbidden City or Imperial Palace is a must-see for any visit to Beijing or even a trip to China. Along the way, you will drop in on Tian'an men Square. Go across the square, and you will see the biggest and oldest palace complex in China, which was built in the Ming and Qing Dynasty. The knowledgeable and experienced guide will lead you to reveal the real life of emperors with empresses in the past, uncover the exquisite structure and design, and visit quiet places few people get to see. You will be enchanted by Chinese culture.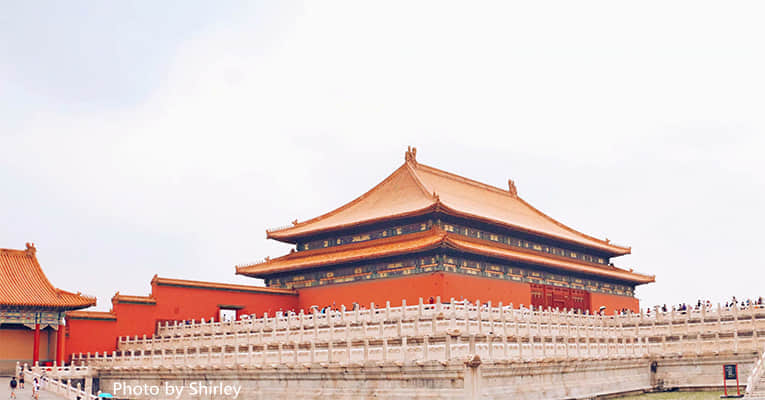 Afternoon
After lunch at a local restaurant, continue to the Shijia Hutong Museum to visit this typical local residence. From the origin of the Hutong to the history, celebrities, and old things of hutong life, the essence of Chinese civilization is unfolding in front of you.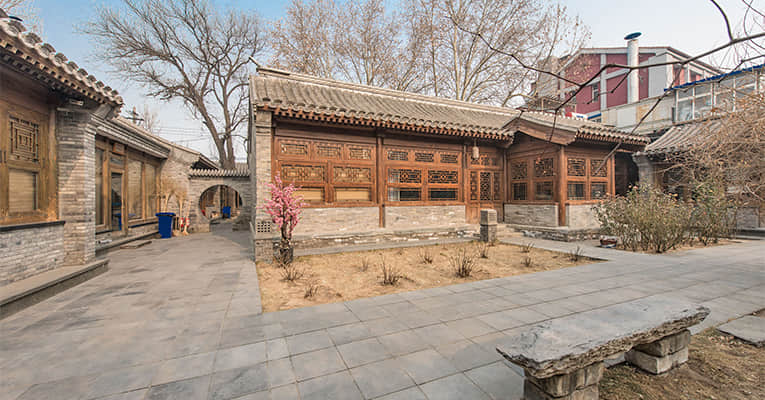 Shijia Hutong Museum
Day 3
Beijing: clean up at Hunaghuacheng Great Wall (breakfast & lunch) Morning
Morning
This morning we will firstly take you to the Temple of Heaven, so wander around this historical religious construction learning about architecture and spiritual symbolism.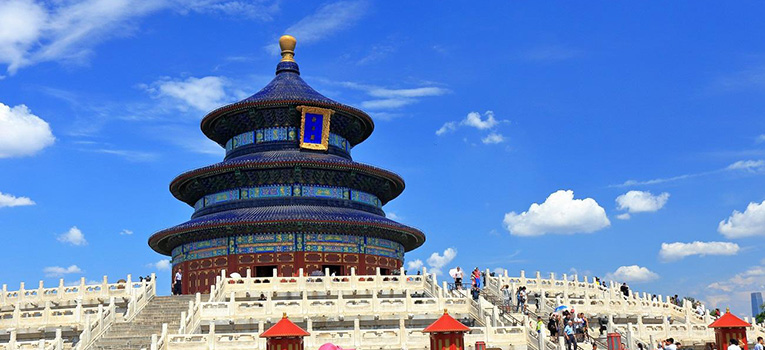 The Temple of Heaven is the centre of imperial ritual ceremony for Ming and Qing Dynasties
Afternoon
After lunch, take about a 2-hour drive to Huanghuacheng Great Wall. Different from other sections of the Great Wall, Huanghuacheng Great Wall combines mountains, a lake, and the ancient Great Wall. We will not only be hiking, but as we start we'll keep an eye out for things to pick up, and do our best to keep the Great Wall clean and green.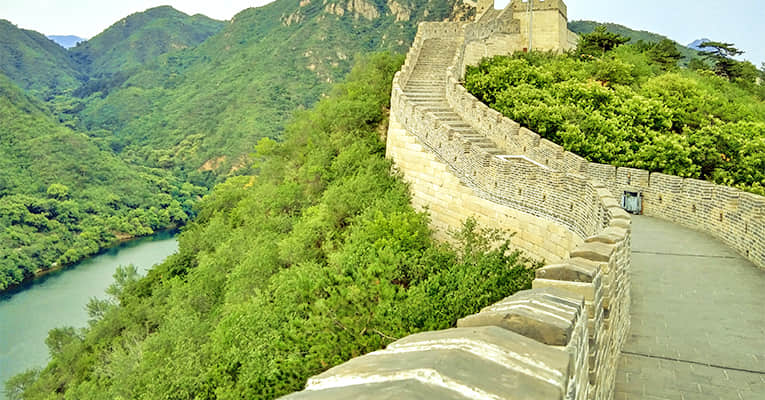 Day 4
Beijing – Xi'an Visit Gaobeidian Wastewater Treatment Plant (breakfast)
Morning
This morning we will bring you to the Gaobeidian Wastewater Treatment Plant. It is the largest treatment plant in Beijing. Visitors will learn about the wastewater treatment processes and the current standards for wastewater treatment in China. This visit will contribute to visitors' thinking on the design of municipal facilities and the application of sound standards and treatment processes in water stressed regions.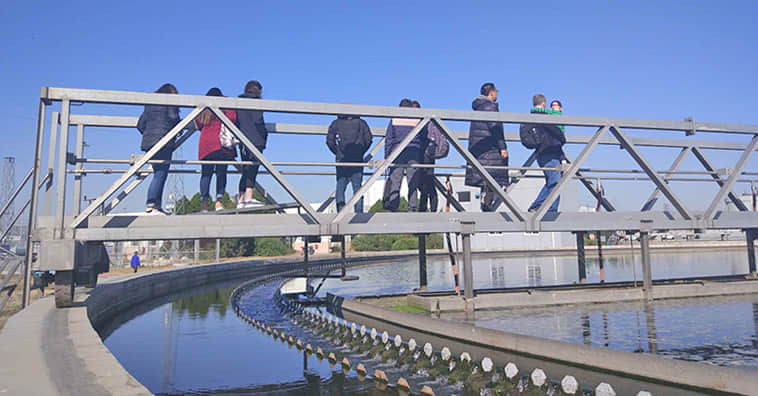 Afternoon
The guide and driver will escort you from the hotel to Beijing Railway Station, and you will take the bullet train from Beijing to Xi'an. It will take about 4 hours.
Day 5
Xi'an Highlights (breakfast & lunch)
Morning
The Terracotta Warriors museum is one of China greatest archaeological treasures. There are three excavated pits to exhibit the amazing warrior figures and Chinese ancient weapons. Enjoy the time to explore the history of the Qin Dynasty and legends of Qinshihuang Emperor.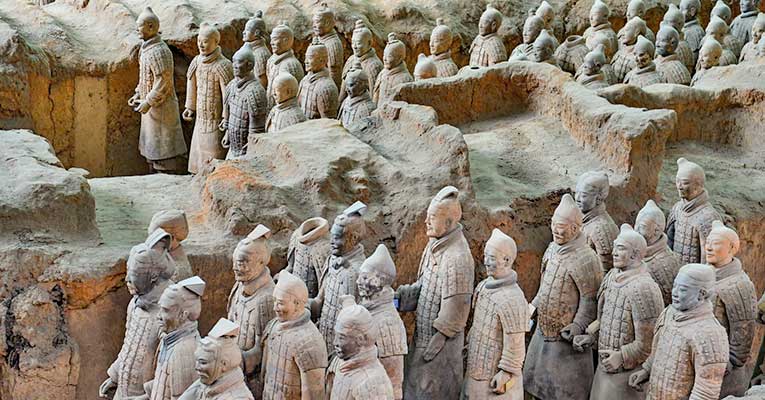 The Terra-Cotta Warriors and Horses Museum
Afternoon
Proceed to Cave dwelling to experience cave dwelling life and have lunch at a famer's house. These distinctive houses in Xi'an have a 3000-year history. Then continue to the City Wall, where you can take a leisurely walk, a bike ride or Eco-Car ride to visit. Xi'an Ancient City Wall was established in the Ming Dynasty, and you will see beautiful sights from the top of the wall.
After that, transfer to the Muslim Quarter, where our tour guide will bring you to explore the local traditional gourmet food. Enjoy every bite here.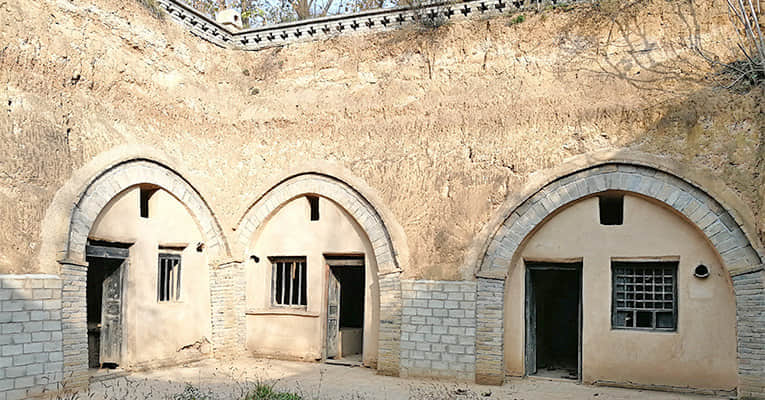 Cave Dwelling
Day 6
Xi'an – Hangzhou (breakfast)
Morning
Enjoy your leisurely breakfast at the hotel; we will transfer you to Xi'an Railway Station. Take the high-speed train from Xi'an to Hangzhou for 2 hours.
Afternoon
Your tour guide and driver will pick up you at the Hangzhou Railway Station. Escort you to your hotel. Have a good rest.
Day 7
Hangzhou: explore Hangzhou Environmental Group (breakfast & lunch)
Go to visit Hangzhou Environmental Group where there is a one-stop solution provider that taps into every possible way of re-using waste and shows how waste water is being re-used through the treatment facility. This visit will take about 5 hours.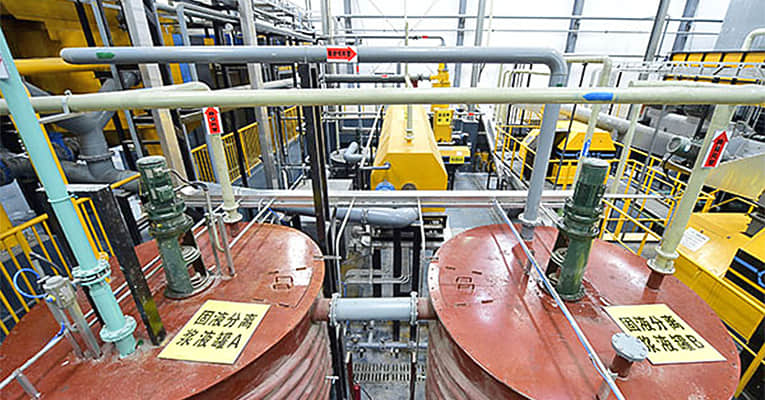 Waster Treatment Facility (photo from the website of Hangzhou Environmental Group)
Day 8
Hangzhou – Shanghai: Close to Nature (breakfast & lunch) Morning
Morning
After breakfast, we will head to Lingyin Temple, which is situated in the verdant hills and is one of the most extraordinary Buddhist sites of China. Together with the nearby Feilai Feng Grottoes and Liuhe Pagoda, you will feel refreshed, peaceful and with all of the bother out of your mind.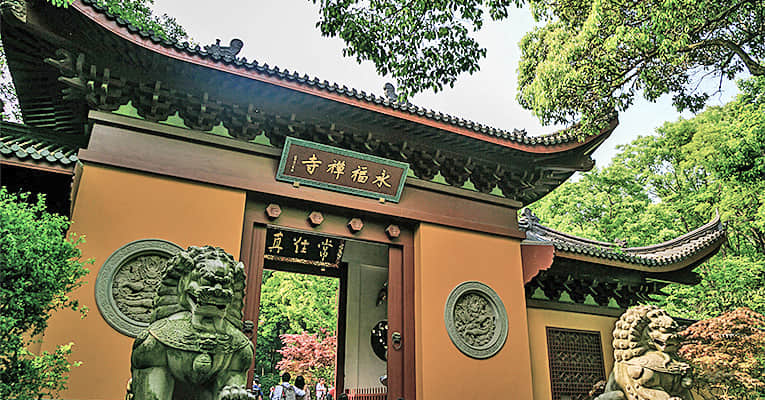 The next stop is Meijiawu Tea Village, where you can try to learn tea picking and drying. On rainy days, we can provide a raincoat for doing the activity. Gain a deep understanding of the culture of Longjing Tea, brew a cup of tea in traditional way by yourself, and enjoy a wonderful sipping experience.
Meijiawu Tea Village
Afternoon
After lunch, you will have a trip to the West Lake. Take a scenic cruise on West Lake, enjoy some great relaxation as you immerse yourself in the legendary stories and tranquil landscape. Later, go back to your hotel to pick up your luggage, and transfer to the railway station. You will take about 1 hour to arrive in Shanghai.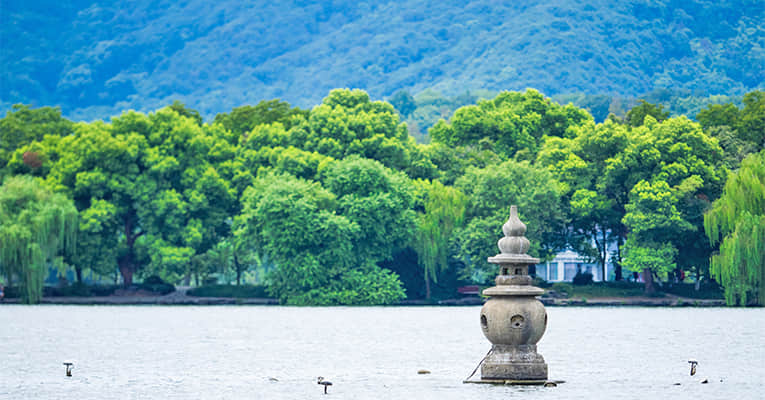 Day 9
Shanghai: City Tour(breakfast & lunch)
Morning
In the morning, head to the Old French Concession., as this area is unique with its architecture and western street style mixed with local Shanghai features. Visit some fancy buildings and appreciate their different charms. Next, come to Shanghai Urban Planning Exhibition Center, the largest urban planning exhibition hall, which shows the past development and the current situation of the city. It is the perfect place to gain a comprehensive understanding of Shanghai.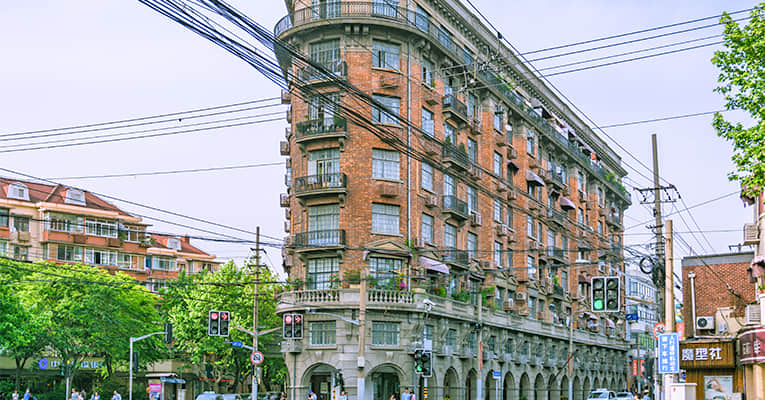 Wukang Building in the Old French Concession
Afternoon
After tasting Shang local food, we will go to the Bund during the daytime, and you will look over the modern architecture on the east bank of Huangpu River and the skyscrapers. Later, we will explore Yu Garden. Shanghai Gardens belong to Jiangnan-Style Traditional Gardens, which are filled with Chinese culture, the art of garden design, and antique beauty.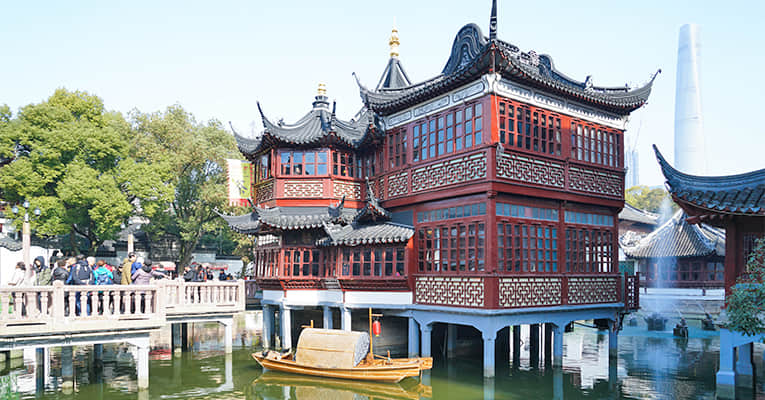 Yu Garden
Day 10
Shanghai – Suzhou: Environmental Park Explore (breakfast)
After breakfast, take about a 30-minute bullet train to Suzhou, to visit Mengqing Garden Environmental Park. You will learn about the history of the Suzhou River, its pollution as well as its treatment, and the process of rehabilitating the river and technologies for eco-environmental protection. When we finish the half-day trip, we will go back to Shanghai by high-speed train.
Day 11
Departure Shanghai (breakfast)
Have breakfast and pack your luggage, our guide and driver will take you to the airport. See you, have a nice trip.
Featured Hotel
| | Comfortable | Deluxe |
| --- | --- | --- |
| Beijing | Narada Boutique Hotel Shanghai Bund | Radisson Blu Hotel Shanghai New World |
| Xi'an | Grand Noble Hotel Xi'an | Sofitel Hangzhou Westlake |
| Hangzhou | Hangzhou Culture Plaza Hotel | Wyndham Grand Xian South |
| Shanghai | Kingtown Riverside Hotel Plaza Shanghai | Renaissance Shanghai Yu Garden Hotel |
What's Included
Entrance fee to the attractions listed in the itinerary
Meals mentioned in the itinerary
Private land transfer with licensed drivers
Private English-Chinese speaking local tour guide service throughout the tour
Breakfast and lunch listed in the itinerary
Transportation listed in the itinerary in China
Fee of Cruise at West Lake