How to Make Traditional Cantonese Mooncakes

Mid-Autumn Festival is a significant festival in China, and eating mooncakes with families is a must-do. Mooncakes are round, sweet pastries, and here is a recipe showing how to make mooncakes at home.
Preparation
Flour: 120g-150g
Golden syrup:60g
Alkaline water: ½ tsp, (available at Asian grocers)
Vegetable oil: 28g
Lotus seed paste: 420g
Egg yolks: 8 (salted)
Cooking wine: 1tbsp
Mooncake mold
Egg wash: 1 beaten egg and 1 tbsp Milk
Step 1: Preparing the Dough
Using a large bowl, mix the golden syrup, alkaline water, and vegetable oil. Then sift in the flour, and stir it all together with a spatula. Roll all the ingredients together to form a dough. Cover the dough with plastic wrap and set it aside for at least 2 hours.

Step 2: Prepare the salted egg yolks
Separate the egg yolks from the egg whites. Put yolks in a bowl and mix with cooking wine for a few minutes, and then steam for 5 minutes.

Step 3: Making mooncake balls
Roll the lotus paste into a long tube, cut into equal portions, and shape each one into a small ball. Then flatten each one with your hands, put the egg yolk inside, and roll it with your hands to shape into a ball. Next, knead the dough, and shape a piece of dough into a small ball. Roll out the dough into a circular disc, then wrap and seal the lotus paste ball inside.
Note: you can cut portions according to the size of the mold you bought.

Step 4: Mold
Place the mooncake ball into your mold and turn it upright on your surface. Lift the mooncake mold off the table and use the plunger to push the mooncake out. Place the moon cake on a baking tray.

Step 5: Baking the cakes
Bake at 350°F (175°C) for about 8 minutes. Brush the mooncakes: brush with just milk for a light color or egg wash made from 1 beaten egg and 1 tbsp milk for darker color. Then bake the cakes for another 10 to 15 minutes until they become golden brown and fragrant.
When the mooncakes have cooled completely, you can enjoy them immediantly, or store in an airtight bag or box for up to 2 days.

Video for How to make Make Traditional Mooncakes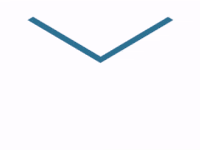 Have a question? Or can't wait to immerse yourself in the engaging journey of Chinese culture? Send us a message! Our top China specialist is ready to assist and connect with you without delay!