Top 7 Dumpling Festivals in the World

According to the Lunar calendar, the pomp and celebration of the dragon boat festival (dumpling festival) come on the 5th day of the 5th month to commemorate and honour the loss of the great patriot and Chinese minister Qu Yuan, who lost his life while protesting against injustice.
To this day, people celebrate the day of the sacrifice of his life and his determination to seek justice by feasting on dumplings with relatives and friends all around. Not just in China, the Dumpling Festival is celebrated throughout the world in many countries. It is not a festival of just one kind of a dumpling, but of all the varieties man has ever created. You find those that have been inspired since ancient times, including those who are fond of sweet dumplings and for the vegetarians.
Related Reading:
The Top Chinese Dumpling Festival You Cannot Miss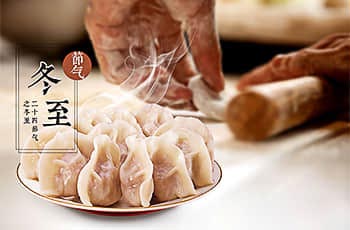 While we will talk about a good number of other popular Chinese dumpling festivals around the world, we cannot miss out on what is the most popular one in China. The Dongzhi (Winter Solstice) Festival, held on either December 21 or 22, is a time when families get together, and is celebrated mostly in Northern China. The making of Dongzhi, which started from the time of the Han dynasty, are shaped like ears, and are taken as part of a dumpling soup. With the celebrations, people realize that they are also a year older, and that they need to get better as a person next year. The Dongzhi festival is one you cannot miss if you're in China in December, and it also symbolizes the arrival of longer daylight hours once the festival ends. Many from Korea and Japan celebrate the festival too.
The Other 7 Dumpling Festivals You Cannot Miss Out On
With the Dumpling Festival is so popular, here is a look at some of the popular ones.
1. China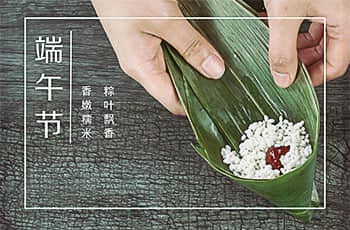 The Dumpling Festival is surprisingly known as the Dragon Boat Festival in China, as it is associated with certain myths about dragons. Consequently, the Dragon boat race is held every year where thousands of people participate accompanied by the beats of the drums. The winning team is believed to have good luck and abundance of wealth for another year.
Other customs traditionally followed are eating Zhongzi or the sticky rice dumplings that were thrown into the river to stop fishes from feeding on Qu Yuan's body, who is believed to have drowned. Drinking Realgar Wine and wearing on perfume pouches is all a part of the tradition. Crowds are attracted more by the cheap public transport available at this time. Other than Zhongzi, the Chinese make numerous other types of dumplings and rice pancakes.
2. Austria (St. Johann in Tirol)
Delight and entertainment is what the dumpling fans in KitzbühelAlpen look forward to. St. Johann hosts the longest table in the world (A whopping 500m in length!)that serves approximately 26,000 dumplings of over twenty varieties – bacon, bread, apricot and cheese being the favourites - by 19 festival caterers. This festival is being celebrated for more than thirty years now with the best dumplings available here. The aroma of the freshly made cheese, bread and apricot dumplings permeate the whole of St. Johann that becomes an 'open-air restaurant'with food frenzy and live music all over the town.
3. Malaysia (Penang)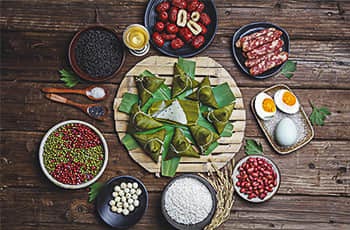 In Malaysia, other than the name 'Dragon Boat Festival', another renowned name is the Double Fifth Festival. As the Malaysians associate more with dragons, the Dumpling Festival is essentially held in Penang. Here the pork meat and glutinous rice dumplings (called "Yuk Zong") wrapped in bamboo or lotus leaves are the most distinct of variety which is prepared in huge numbers despite its intricate method of preparation. Malaysians make both savoury and sweet dumplings of the best taste, and for this task, the best chefs are chosen to decide on the main varieties to be made for the specific year. A very unconventional type of a dumpling made during this festival is deep fried prawn in fresh mango roll (savour and sweet together) and it is indeed one of the firsts to be over! The dragon boat race has participants contesting enthusiastically to keep up with the tradition.
4. Toronto (St. John's Ward)
The Canadian artist Ken Lum promoted the Dumpling Festival in Toronto to bring to light the universally loved food. The festival takes place in collaboration with the Nuit Blanche Art Festival to highlight dumplings as both an art and food due to its diversity. Lum, with six other Toronto food vendors, organised a menu of dumplings that included Tibetan momos, Columbian empanadas, Polish pierogi, Jamaican patties and Finnish pies. The banners put up will include marginalized communities to be memorialized and each vendor would be sharing his or her experience of coming into making dumplings. The location of James Street is chosen particularly as it once housed ethnic cafes that were banned in the mid-twentieth century and immigrants who lived by now do not recognize it because of the urban cover.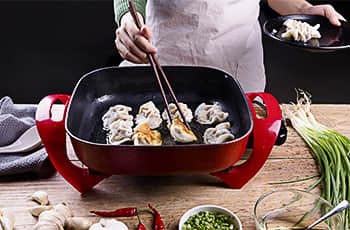 5. New York City
Held at Sara D. Roosevelt Park, the Dumpling Festival in New York City is a tremendous success with live music and entertainment. The most famous and loved dumplings here are beef and chicken dumplings, Kung Pao Pork with Kimchi, Edamame, Lemongrass, Kale and vegetable dumplings.
A dumpling eating contest takes place amongst amateur and professional eaters where the first to eat the most dumplings wins the competition alongside a cash prize! There is also a 'Dumpling Mama', an adorable mascot with whom you could click endless pictures. Chefs here also make frozen dumplings for a take – away.
6. Chicago
The Chicago Cultural Alliance holds the Dumpling Festival in partnership with Navy Pier and the World Music Festival and collaborated with 10 – 15 other ethnic restaurants to put up the best of the variety of dumplings, be it potstickers or empanadas and seven artist performances and art vendors. Each restaurant chooses to make different and innovative dumplings, not to repeat any type.
While they are occupied, you can also peruse through the art vendors that present splendid craft and handmade jewellery. There is a 'Tasting Pass' that is used to eat dumplings without buying them. It is not just a dumpling festival but a blend of many other artistic presentations making it a dream for many others.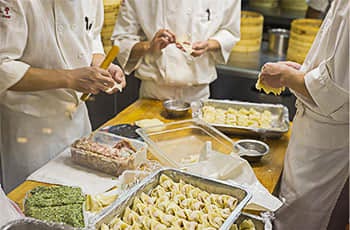 7. England (Cambridge)
In the honour of Joyce Chen, who popularised the North Chinese cuisine in the US, for coining the term 'Peking Ravioli' for potstickers and for inventing the first flat bottom wok with a handle, the Dumpling Festival is held in many Western countries, England being one of them. Cambridge sees over 20,000 customers in the Festival. About 15 local restaurants are put up making mouth-watering dumplings of many varieties along with many good tricks being set up. More than 90 vendors are found to be selling antiques, handmade objects and jewellery and many other artistic vintage things.
If you love dumplings, you know where to go next!
Have a question?
OR
Are you eager to begin your Chinese cultural journey?
Drop us a line and we will promptly connect you with our leading China expert!