The Best Fillings in Chinese Dumplings

If you're a meat lover, we are sure you love your dumplings. The delicious fillings of minced meat savor your mouth like no other and is a testimony to how diversifying dumplings can be. Chinese dumplings are the best known, be it steamed or fried and are near to becoming a universal culinary for its prevalence the world over.
From Japanese gyoza to Tibetan momos to the Polish Pierogi, you can fill wraps with fillings that suit your taste. Each time, you can expect a whole new delicacy.
So, how is it that Chinese dumplings taste unique each time? The different affect the texture of the wrapper in to which they are stuffed.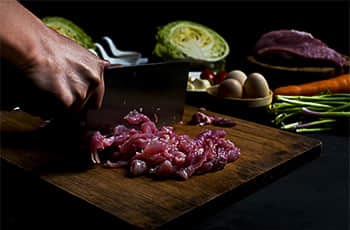 The Top Fillings in Chinese Dumplings You Need to Try Out
Spring Festivals are a great way to enjoy regular preparations of dumplings. Or, if you're feeling adventurous, here are some of the best fillings you could make and try on your own too.
• Pork and bok choy filling
Predominantly used for making gyoza or the Japanese dumpling, the filling has a subtle and smoky flavour. As a staple Chinese cuisine, pork filling tastes best with shrimp, delicately seasoned with ginger, garlic chives, scallions, and white pepper with bok choy. The filling is put in a wrapper and steamed to compliment the insider.
• Vegetable filling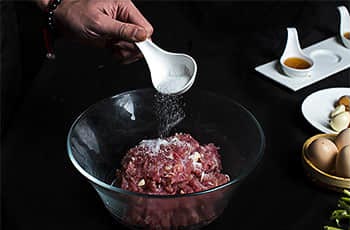 Carrots accompany a very tenderly sweet flavour. Along with a blend of cabbage, rehydrated mushroom, seitan, five-spice tofu and flavours like soy sauce, scallion and sesame oil, with even proportions of each gives you a perfect vegetable filling. Both vegans and meat eaters can enjoy having them with a pan-fried texture of the dumpling. It is preferable not to mince the vegetables as the whole flavour is lost leaving it bland and tasteless.
• Shrimp filling
Shrimp mixed with pork back fat is a fine blend with chopped spring onion. Once the filling is steamed inside, the moisture spreads into mixture and makes the dumplings even juicier. You could always use a coconut curry sauce or a kimchi honey sauce as its side. A transparent wrapper made of glutinous rice is made to exhibit the pretty colour of the shrimp distinctly.
• Spicy Ground Beef filling
The authentic taste of the aesthetic Chinese dumplings comes from a filling made of ground beef, spring onions and herbs. However, today's version of the best fillings includes beef with corn, carrots and peas. When it's dumplings are boiled, the juice of the meat pervades the boiling water and adds a whole new taste to the whole item.
• Kimchi filling
Mostly vegetarian, the kimchi filling is made of tofu and vermicelli. However, you can always use egg for an additional blend of flavour and to hold the filling together. Such a filling has a fermented cabbage as a condiment to make them all the spicier. The filling involves the use of very few spices, and that makes the spicy condiment even tastier. The dumpling is made into a bun - large in size and appetizing.
• Polish Pierogi filling
An ideal Polish pierogi filling is made with the traditional use of potatoes, farmer's cheese and various Chinese seasonings (a mix of two cultures too) that include sesame oil, soy sauce, fermented bean paste and Sichuan peppercorn. This one requires a lot of effort but is worth it once you get its ultimate Polish savour. The wrappers are pan-fried like potstickers to not ruin the filling.
• Spinach and Ricotta
Inspired by the Nepalese paneer and spinach filling, the amalgamation of spinach and ricotta is something both the vegetable and meat lovers will equally devour. Finely chopped spinach mixed with a paste of ricotta and additional flavours like pepper, Chinese and Italian seasonings result in an exemplary relish. It is always suggested to steam the dumplings for the spinach to cook and to retain the taste.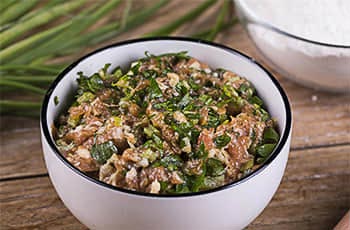 • Sichuan style filling
Once again, minced pork remains prominent meat used in Chinese dumplings. But in a Sichuan style filling, there is also the use of Shaoxing wine with the regular Chinese seasoning, white pepper and garlic chives. These dumplings have extremely spicy fillings, and the sauce with which they are served in is made of proper sesame and chilli oil that adds on even more to the spice. The Sichuan dumplings are boiled to maintain the taste of the fillings evenly.
• Shrimp, pork and fat filling
Shrimp and pork make an excellent combination. The fat induces moisture and gives a melting and a subtle smack. The huge chunks of shrimp mix with the ground pork at the centre of the dumpling and leaves a little opening on top. The dumplings are steamed with precision to ensure the moist and soft filling does not come out from any tear.
• Chinese Ham and Chicken filling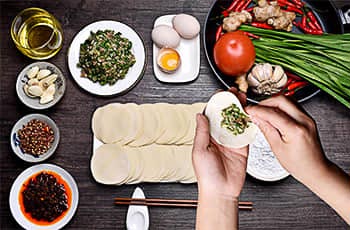 Chinese ham and Chicken are the dominant ingredients in this filling alongside stockfish, kombu and leaves of Napa cabbage. The ingredients itself are so enriching that the very first bite of the dumpling will immerse you into a pleasant relish. Regardless of any method of cooking the dumplings, whether it be boiling or baking or pan frying, the filling in each dumpling leaves you resonating till the end as much as you would while in the start.
• Mixed Shellfish filling
So the integration of shiitake mushrooms, shrimp, scallion, cabbage leaves and crab meat is what makes a mixed shellfish filling with required seasonings. The fillings are neatly wrapped and steamed in bamboo steamers. Often such fillings are made during festivals and special occasions due to the heavy use of meat in a whole filling. However, the smooth texture of the shellfish in the dumpling and an authentic flavour of each meat that is felt is a full winner.
• Peanut filling
Tang Yuan is a sweet dumpling dish that has sweet fillings. The peanut filling is a very simple yet savouring. The filling is a mix of ground peanut powder, peanut butter and butter or lard. The smooth blend is filled inside glutinous rice dough balls and boiled in sweetened water. Once you break the dumpling, the filling pours out thick and soft. It requires very less time to prepare the filling and can be a part of everyday or special days.
The Chinese dumplings are something that you aren't going to get bored of soon. What fillings do you love the most?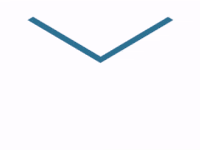 Have a question?
OR
Are you eager to begin your Chinese cultural journey?
Drop us a line and we will promptly connect you with our leading China expert!