The Unique Creation of the Chinese Dumpling

Dumplings are not just a mere delicious snack. They carry a rich significance that dates back to Ancient China, 1,800 years ago. Also known as Jiaozi, these Chinese dumplings commemorate an interesting incident of the past and have now become a part of many lives.
The History, Origin and Tradition
According to legend, during the Eastern Han Dynasty, there lived a famous physician of Traditional Chinese Medicine, named Zhang Zhongjing, who introduced dumplings. 1,800 years back, the "medical saint" was returning to his ancestral village after a long period of absence. During that winter, the febrile disease was turning into an epidemic. Many poor people and his fellow citizens submitted to the cold weather because of the lack of warm clothes and sufficient food and suffered frostbite, mainly around their ears. Seeing their condition, Zhang was determined to do something to get them rid of the frostbite.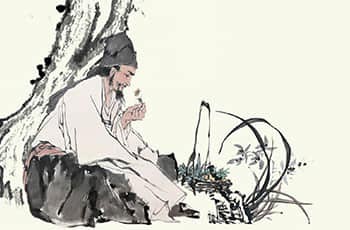 He cooked lamb, black peppers and a few medicinal herbs, shredded them and wrapped it in the scrape of dough skin. He shaped them like ears and boiled them. Everyone ill were given two 'ears' along with a bowl of warm soup. After a few days, the frostbite was gone and the epidemic was under control. Since then, most people begin imitating Zhang's recipe with additional ingredients like vegetables and other kinds of meat to celebrate Chinese New Year.
A doctor in China, Wang Lingxiang talks about how apart from having a wonderful taste, Zhang's recipe can help promote blood flow and thaw cold ears.
Although people love to call dumplings to as 'jiaozi', they were originally named 'jiao'er for its shape of "tender ears". From Winter Solstice to New Year's Eve, Zhang went distributing the dumplings among all the villagers who had recovered from their illness.
Few other theories suggest that jiaozi may have been introduced from dumplings in Western Asia. During the period of the Three Kingdoms, Zhang Yi mentioned jiaozi in his book Guangya. In the Northern Qi Dynasty, Yan Zhitui wrote about how the jiaozi, shaped like the crescent moon, was someone everyone around the world loved.
Chinese archaeologists found a bowl of jiaozi in the tombs of Tang Dynasty in Turpan. Since jiaozi also resembled gold and silver ingots that were used as currency during the Ming dynasty, serving them was believed to bring prosperity. Families love to have them at midnight on Chinese New Year's Eve. Some of them even hide a clean coin inside the jiaozi for the fortunate one to find it.
The Different Types of Dumplings You can Get
There have always been variations of the original. Dumplings too are made into three different varieties depending on how you cook them. You can take a liking to any of these three.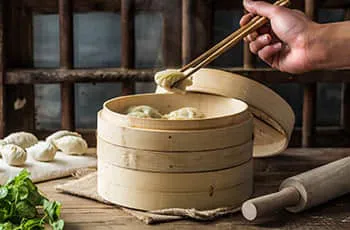 Boiled dumplings
Steamed dumplings
Pan-fried dumplings
Some of the dumplings' wrap is made of egg instead of dough. Such dumplings are called egg dumplings.
Starts Right From The Filling
Each family has their preferred methods of preparation. While the origin of dumplings had a filling of just lamb, black pepper and a few herbs, since then, many other types of fillings have been encouraged and tried. Every type of filling has an importance that has been carried about traditionally.
During the Spring Festival Eve, those who make the dumplings hide a coin inside it as it is considered to bring prosperity to the one who finds it.
A filling made of beef is thought to have encouraged financial growth.
Those made of fish could signify a surplus of wealth for the diner.
Good luck and wealth for another hundred years are believed to be brought by fillings made of cabbage.
Celery dumplings could bring about money as it signifies diligence.
Mushroom dumplings bring fortune and wealth to all those who eat them.
Where do People Eat Jiaozi in China?
If you are looking for authentic jiaozi in an authentic set – up, the following places are going to offer you a wide range of blissful experience.
Here are some of the more popular destinations in China if you are specifically looking for genuine oriental taste of the jiaozi.
1. Hong Kong (South East China)
As one of the wealthiest international cities, Hong Kong offers you a variety of restaurants with the best jiaozi along with a palate including light Chinese tea. The restaurants here are crowded specially during the Spring Festival with tourists coming from all over the world.
The Tsim Sha Tsui has amazing joints like Yan Toh Heen that offer dumplings of wonderful quality. Silvercord too offers you an experience exceeding your expectations.
2. Beijing
Beijing comes with an extensive choice of places to suit your convenience. However, the most loved places there to satisfy your want for jiaozi are Din Tai Fung in the Chaoyang district and Mr Shi's Dumplings Baochao Hutong. With many years of consistent quality, the Quanjude restaurant provides the Jing cuisine and jiaozi.
3. Turpan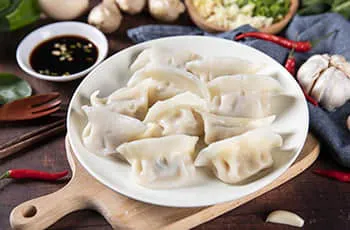 Despite being a Muslim Northwest, people here savour the taste of one of the most lovingly made jiaozi. Places like Mahmot and Herembag provide for a classic set – up.
Bizaklil road, Qingnian Street, and Dongmen market are other three primary and significant places in Turpan to offer excellent tasting jiaozi.
4. Xi'an
Influenced by the Chinese, Shaanvi and Islamic cuisines, Xi'an has a diversity of food choices, the popular one being jiaozi. Having been the place of the creation of the finest jiaozi, Xi'an holds a jiaozi banquet that involves all kinds of people.
Here, there are 5 levels of eating, with 108 varieties of the dumpling with each variety on different levels having different stuffings. In the banquet, usually, the fried dumplings are served first, followed by the steamed ones along with a bowl of soup and finally with the remaining three types.
5. Macau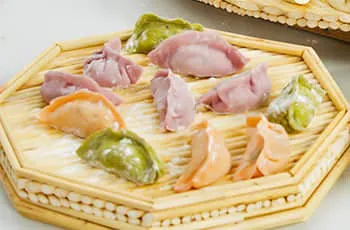 The jiaozi made in Macau with the additional extensive variety is mind-boggling. Among the many available delicacies in Macau, the Chinese dumplings are worth spending for.
At the Jade Dragon, the chefs have created an innovative way of making jiaozi by using vegetable sauce to add colour to the dough skin which makes it appear green. They even use baked turnip and French carrots for other colours. With the use of such healthy ingredients, the jiaozi made here gains full marks for its taste as well as presentation.
Another at the Four Seasons hotel would be the Zi Yat Heen where jiaozi (other than it's ear shaped preparation) is made in different shapes like the bird's nest, diced chicken and steamed lobster but retains the exact authentic taste.
6. Guangzhou
In the geographical region known as Manchuria, the Dong Bei Ren is a place where people eat jiaozi with their hands covered with gloves to protect their hands from the heat of the food. Their feet below are buried underneath from where smoke rises. The type of jiaozi that is famously served here is the tomato and egg dumplings and the pickled vegetable dumplings. The taste of both the kinds resonates well, despite the unusual choice of fillings.
7. Xiamen
Prominent for the snacks available here, notably the jiaozi, many places offer you the right kind and choice of it. The Lujiang Hotel Ocean view restaurant makes shrimp dumplings also served with a sea sedge cake as it specialises in seafood.
The Chaofu City offers an enriching platter of innumerable varieties of dumplings. Here, jioazi is cooked after the order is received, which means that the whole process from the initials is done from scratch to maintain the aesthetic freshness of the delicacy.
Xiamen is known for its ever available fresh seafood that is used in unique ways to make jiaozi, with all its possible methods of preparations.
Alternatives of dumplings in other parts of the world
Looking to try something similar to dumplings? Have a try at these
. Cantonese dumplings or Guangdong
Also called gaau ji in Cantonese, these dumplings, in contrast to jiaozi or the Chinese dumplings are smaller in size with a thin but a tough wrap that does not break. Usually these Guangdong style 'dim – sums' are not homemade due to its difficult preparation.
. Guotie
The Northern Chinese style dumplings, also called potstickers, are pan-fried dumplings. These are street food, appetizers or a side order in the Chinese menu. An interesting thing about the way of preparing these dumplings is that the lower part of it is pan-fried while the upper part is steamed, giving it a contrasting texture and an appearance. Like jiaozi, guotie can be made with various fillings.
Other names for them are Peking ravioli (Massachusetts) and Wor Tip (Cantonese).
. Gyoza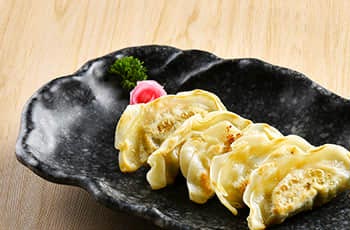 Dumplings are known as gyoza in Japan due to its rich garlic flavour which is almost not felt in a jiaozi since the Japanese dumplings are made of machine-made wrappers. The handmade wrappers of the jiaozi are thicker and are some prefer them less than the Japanese dumplings.
However, pan-fried gyoza is sold in many Chinese restaurants as a side dish. These are prepared by frying, deep – frying, steaming and boiling.
. Momo
Although momo is a Tibetan term, it is derived from the Chinese loanword momo which means steamed bread and is made by the Nepalese. The momo filling mainly consists of buffalo meat, onions, ginger and garlic and other necessary herbs for flavouring and is served with a sauce made from cooked tomatoes and Sichuan pepper.
The Chinese dumplings were street food but have now spread to the rest of the world. Words cannot describe how much the Chinese are affectionate and admire the dumplings which symbolise love and warmth. Eating dumplings during the winters is a must.
Its variations in Western countries have gained immense popularity, and people particularly go to restaurants to try types of dumplings that have a vast variety. With its uncomplicated and manageable method of preparation, the Chinese dumplings give your tables an aesthetic look and never fail to impress anybody's taste buds.
Have a question?
OR
Are you eager to begin your Chinese cultural journey?
Drop us a line and we will promptly connect you with our leading China expert!