The Top 3 Instances when Dumplings Made its Way into Movies

All the movie lovers out there have sure been awed by amazing scenes in one of their favorite movies, once at least in their lifetime. For some people, movies that showcase food, of course, has an effect to remember forever, possibly because they can relate to the story behind it.
With the cinema world evolving and involving food and kitchen in the movies, the craze about trying new cuisines has become a fashion for generations. Why not, after all, people do love trying new things and making the most of the obtainable options around. This is also how authentic food from across countries was introduced to people, creating an aura of food-sharing and cross-culture.
Among all the food-related movies, somehow dumplings seem to have made its way uphill. From a few scenes in a movie to the entire movie revolving around it, this little round ball of meat stuffing became irresistible for almost everyone.
The 3 Instances When You Saw Dumplings in Movies
Here are few instances when dumplings played a role in movies:
1. Bao 2018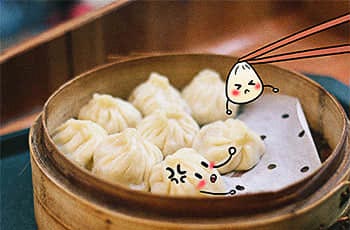 Bao, which means 'a treasure', has a special emotional connect and effect over the audience. A short emotional movie is not a new story, but a short movie that blows life in the food and makes it living is one of its kind.
Bao features a dumpling, that turns into a living baby in the hands of its creator, the mother. The journey of the dumpling, from being a baby to a grown-up kid and then a man is really moving. Her care and protection only grow with time, and when the time comes for her grown-up dumpling to leave her for a girl, she breaks. Her insecurity becomes so loud that she finds no other way to stop him, then gobbling him up.
It was just a dumpling, but the sadness kills her heart, too much to see happiness in anything at all. It feels to her like she ate her own baby, the one she nurtured and raised.
The movie ends with her son coming back, and it's only then that we realise how the dumpling got that look. She actually imagined her son's face over the dumpling the whole time, when it was not even real. This, breaks all hearts.
Nevertheless, the ending is warm and happy, with the mother, father, son and his wife, happily eating their traditional dumplings, all together with love and laughter.
2. Crazy Rich Asians 2018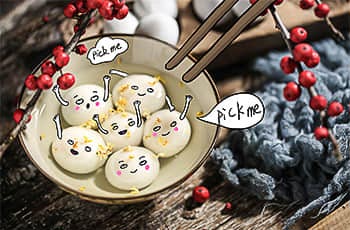 The movie is about Rachel Chu who visits Singapore to attend her rich boyfriend, Nick's best friend's wedding. Rachel has never been to Asia but more than that she is edgy about meeting Nick's family.
Also, the story becomes gripping when Rachel finds out that there are many things Nick failed to tell her about his life. Apart from being a son to one of Singapore's wealthiest families, Nick is also one of the most coveted bachelors. Soon she realizes that money isn't everything and living up to the so-called high standard is going to be a tough nut to crack for her.
Wondering where are dumplings?
There are a few details that one cannot miss like the one where Nick narrates how he was taught to make dumplings by his grandmother; placing the baby (the stuffing) on the bed (the flattened flour dough), and tucking the baby in the bed (making folds to close it). It was re-experiencing the memories so well.
The way dumplings were considered as a family tradition, shows the deeper prominence of togetherness in a family.
3. Kung Fu Panda 2008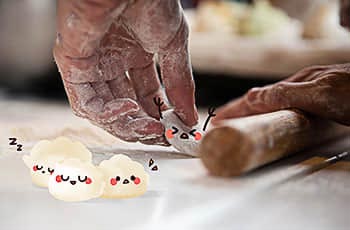 One movie nobody can say no to, and can never miss! This animation movie about a Panda named Po, growing up as a son of a duck in China, shows absolute love for food.
Po has an appetite for noodles and dumplings, but he also seems to be fascinatedby Martial Arts and respects the Furious Five (Tigress, Monkey, Mantis, Viper, and Crane) from the Jade Palace. These were the students of Master Shifu, who happened to be a Red Panda.
Po's journey from being a son to a Chinese restaurant owner, to being a Dragon warrior (though it was assumed as an accident), is a treat to the eyes. The hilarious moments, emotional learnings, stringent training and more, has so much to offer to the audience.
There is a scene in which Po is intimidated by his master (Shifu), for a fight, because it was supposed to be his final training before he faced Tai Lung. And as witty as Shifu had always been, he used Po's weakness as his strength during the training – Food!
The dumpling battle between the master and his student is a non-forgettable one. Leaving us applauding till the end of it.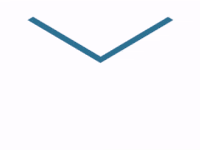 Have a question?
OR
Are you eager to begin your Chinese cultural journey?
Drop us a line and we will promptly connect you with our leading China expert!