How Dumplings Became a Craze in the Western World

While the rest of the world was busy making plans, Chinese dumplings silently floated in through small food joints across the globe. By the time we woke up to reality, we were already handed one of the most scrumptious bowl of dumplings, swimming in a pool of an amazing soup. Isn't it wonderful? How could anybody give up on something so delectable as that!
Knowing more about what we have been loving for so long, the history goes back to years when Asian food wasn't quite popular in the Western part of the world. It was only when the Americans travelled to China, that they learned about different kinds of dishes served.There was more to Chinese food than just Chop-Suey, Chow-Mein or Egg Rolls.
People grew curious. They needed to know more. They wanted to taste more.
The Venture of Asian Food in the West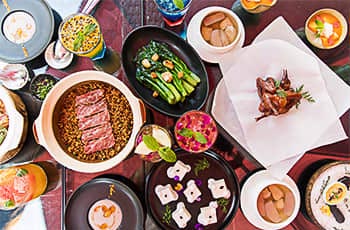 Like we mentioned above, Chop-suey, Chow-mein and a couple of more, were the only names that people in America were familiar with! These weren't even a trend because of the bland nature they carried. When they explored a little more around the areas that catered the Chinese population in America, they learned what they were missing on!
It was only after that when Chinese or any Asian food was bang on-trend! A whole new range of Asian dishes was discovered being sold in that part of the city, and it was like uncovering the new taste to the entire nation.
Peking Duck, Kung Pao Shrimp, General Tso's Chicken, different types of dumplings and many other dishes from North through South of China, were welcomed. People also took this as an opportunity to experiment on blending the Asian flavour with American, to address people with bland-food-intolerance.
The one dish that made its place in the hearts of everyone who tasted it was Dumplings. This favourite came with minced meat, mixed with onion and other herbs, wrapped in small flattened flour dough and served either with soups or steamed.
Why Love Dumplings?
Dumpling is love! A lot of people would agree to that. Reason being, it doesn't just give you a flavourful stuffed ball, but it also increases your likeness and opens your taste buds. One country that has majorly included Asian dumplings in its life is the United States of America. Regardless of what people claim as authentic or not, American people sure know how to make the most of this cuisine.
American-Chinese food is the most happening one going on in the West. Served deep fried, steamed, boiled or baked, dumplings in America has sort of changed its definition. When we look at the little stuffing, we might get a glimpse of the Asian cuisine for sure. However, the taste may literally vary depending on the kind of restaurant it is being served in.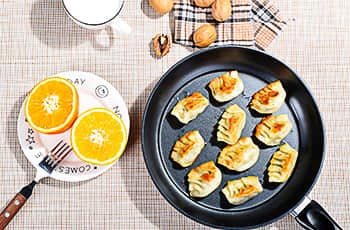 Dumpling Joints in the West
Where we have American ideas merging with the Asians', the Asians to have a huge segment to serve the most authentic dumplings. Sometimes, it's more about the authenticity than the taste; but for those who love to taste every continental food with a hint of their own flavour, a fusion works the best at all times.
Amazing joints serve different kinds of authentic dumplings from all over Asia, in America. Here are a few of them.
1. Gunmandu at Two Youngs(Baltimore, Maryland)
- Two Youngs is a cafeteria-style marketplace that sells Asian food, in Hanoori Town.
Gun-Mandu is Korean fried dumplings, quite similar to that of the Chinese fried wontons; only this one has spring onions as a must along with vermicelli noodles as optional.
2. Potstickers at Ba Chi (New Orleans)
– Ba Chi is a Vietnamese canteen located in Maple Street; a must try for people visiting this place for Asian fusion cuisine.
Potstickers are again a similar kind of dumplings, close to the fried ones. These dumplings are gently fried in some oil and then steamed by pouring some water over it. Then these are let uncovered and cooked till they lightly stick to the pan.
3. Lamb & Green Squash Dumplings at Tianjin Dumpling house (New York)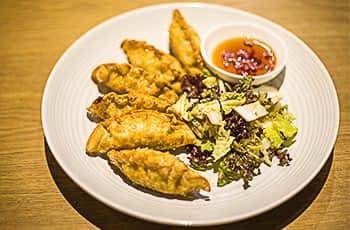 –A small cozy stall serving this, is located in a food court in Main Street.
Lamb and green squash dumplings are a juicy steamed stuffed dough that is not too greasy compared to other dumplings. These can be consumed without a sauce to compliment it.
4. Pork Wonton at Z & Y Restaurant (San Francisco)
–If you're a huge fan of hot chilli bowl of wontons, try Pork Wontons at Z & Y Restaurant in Chinatown.
It's a nose dripping experience for all those who would love to try Sichuan wontons here. A combination of sour, spicy and chilli-hot makes this dumpling a challenge, but at the same time, a treat to oneself.
We are not listing more than four here because we might not justify many others out there, selling amazing flavours across the country. Nevertheless, Asian food in the West has become a craze of late, and people have accepted it wholeheartedly.
Americanized Vs Typical Asian Food
When we visit a food joint that serves Asian dishes, we are open to expecting a little bland, steamed, boiled, stewed and soupy items. Whereas, in westernised Asian food joints, the deep fried and saucy texture is common.
American touch to a dish will mainly focus on providing meat as an integral part, but Asians have been using nutritious vegetables and tofu prevalently. And that being said, they treat meat like an add-on and not just a fundamental ingredient.
So, now you know what to expect when you are in an authentic Asian restaurant and an American-Asian food joint. But trying out dumplings, mainly in the Asian restaurants is a must for all who are curious. Not because it's authentic, but because it's important to know what is so spectacularly different about a cuisine that can create its special place across continents.
Have a question?
OR
Are you eager to begin your Chinese cultural journey?
Drop us a line and we will promptly connect you with our leading China expert!