When you arrive in Beijing, our guide and driver will escort you from the airport to your hotel.
Day 2
Beijing: City Tour (breakfast, lunch & dinner)
Morning
After breakfast, you will wander around Tian'anmen Square which is definitely the heart of China, and then on to the best-preserved imperial palace, the Forbidden City, where you will admire the art of Chinese ancient architecture.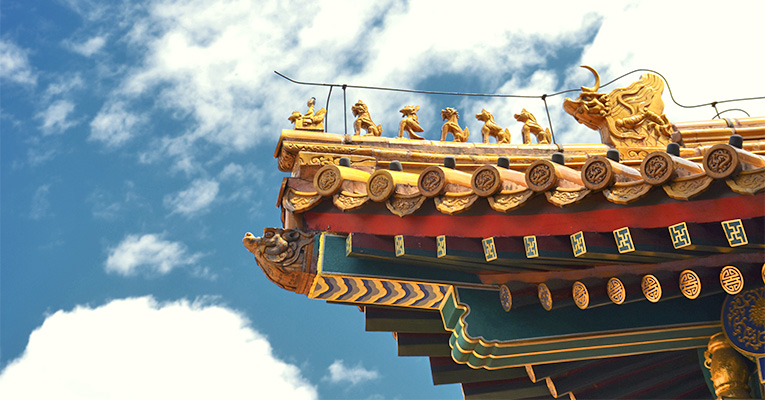 the Roof Decoration of the Forbidden City
At noon, having lunch at a vegetarian restaurant, you can visit the classical courtyard with Chinese ancient culture. Two styles of dishes are served in the restaurant: one is vegan recipes and another is mock meat recipes. The Nongfu Roasted Fish is their specialty. The flesh of fish is made from soy gluten and bean products with seaweed, which tastes delicious. Pumpkin bowl is a must-eat dessert.
Afternoon
You will visit the Garden of Virtue and Harmony (Deheyuan) in the Summer Palace, where the Empress Dowager Cixi used to watch Beijing opera. Boating on the beautiful Kunming Lake, you will have the best view of the Hill of Longevity. When it's time for dinner, you will have a pleasurable hot pot at Haidilao Restaurant. It is celebrated for its terrific service and delicious food.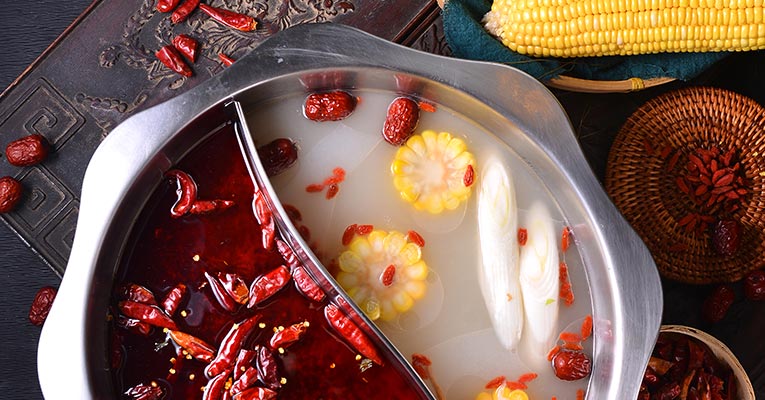 Yuanyang Hot Pot, Taste Two Flavors at the Same Time
Evening
Recommended activity:
1.'The Legend of Kungfu' premiered in 2004. In contrast to the traditional Kungfu shows, it demonstrates Kungfu through dramatic stories. The group also tours abroad and has a good reputation.
2. 'Acrobatics at Chaoyang Theatre' was founded in 1984. Their performances have won more than 30 awards at home and abroad. "Blue And White Porcelain" (balancing a stack of bowls on the head), which is one of them, was on the stage of the Spring Festival Gala in 2015.
3. Peking Opera is one of five major operas in China and the quintessence of Chinese culture with a history of nearly 200 years. It was entertainment only for the court in the beginning and then slowly opened to common people as well.
Day 3
Beijing: the Great Wall (breakfast, lunch & dinner)
Morning
Today's tour begins with Mutianyu Great Wall. You will be stunned by one of the seven wonders. It is an ancient defense system which takes the longest time and the biggest working labor to build in the whole world. Enjoy your lunch at a local farmyard on the way back to the city.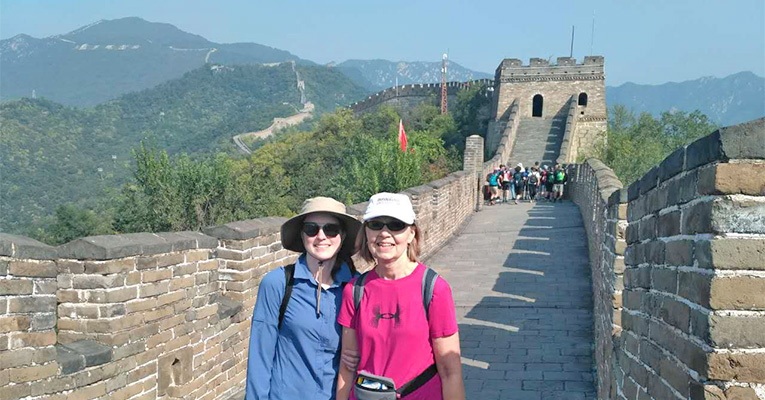 Mutianyu Great Wall
Afternoon
Then you will head to 798 Art Zone. It is a fabulous art space to walk around. In this fairly wide complex, you can find galleries, spaces, and museums to see contemporary art.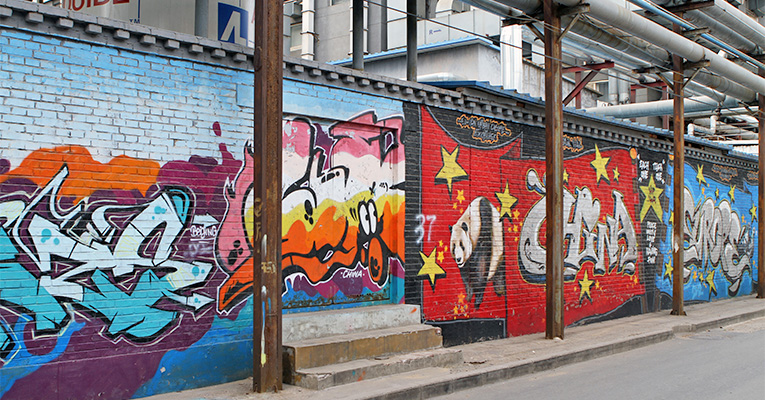 798 Art Zone
You will have the famous Beijing Roasted Duck for dinner. It is a culinary delight of Beijing that you don't want to skip. You will learn how to eat the roasted duck properly and enjoy the taste of the sweet sauce and crunchy skin with juicy meat that is melting in your mouth.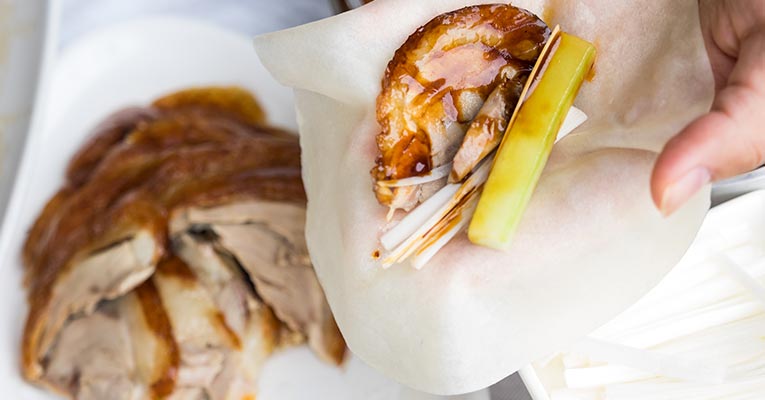 Beijing Roasted Duck, One of the "Must Eat" List in Beijing
Day 4
Beijing – Xi'an by Speed Train: the Temple of Heaven (breakfast & lunch)
Morning
After breakfast, you will be transferred to the Temple of Heaven. There you will meet a master and learn Tai Chi for around 30 minutes. After your morning tour, the guide will take you to have a lunch of instant-boiled mutton. It is almost as well-known as Beijing Roasted Duck. The traditional way to cook the fresh, tender mutton is to boil it in copper pots with charcoal. Put the thin slices of mutton in the boiling hot-pot and take it out as soon as it changes color, then dip it in sauces, such as sesame sauce, chili oil, or seafood sauce. Not only will you taste some delicious cuisine, but also enjoy the indigenous food culture.
Instant-Boiled Mutton
Afternoon
After lunch, our guide will send you to the Beijing Railway Station for boarding your train to Xi'an. On arrival, our Xi'an guide will welcome you at the exit holding a sign with your name on it. And then the guide and the driver will escort you to your hotel.
Day 5
Xi'an: Historical Sites (breakfast, lunch & dinner)
Morning
After breakfast, first you will visit the Terracotta Warriors. After that, you will go to visit the cave dwelling nearby to get to know their authentic life. Lunch will be served at a local restaurant. You will have traditional northern noodles.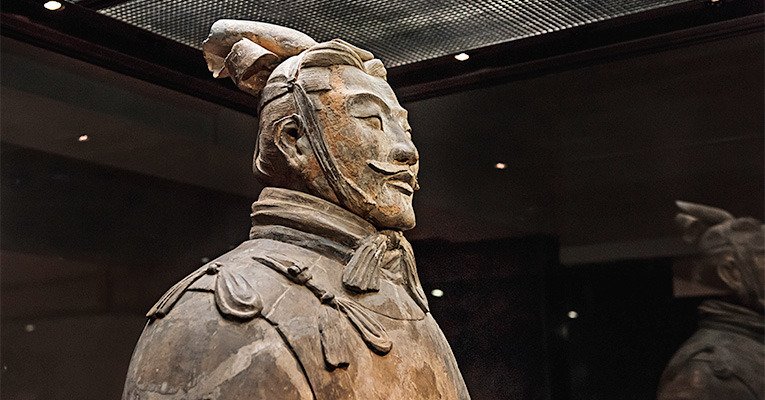 Terracotta Warrior
Afternoon
We will drive you back to the city center. You can stroll over the City Wall or take a bike ride along it.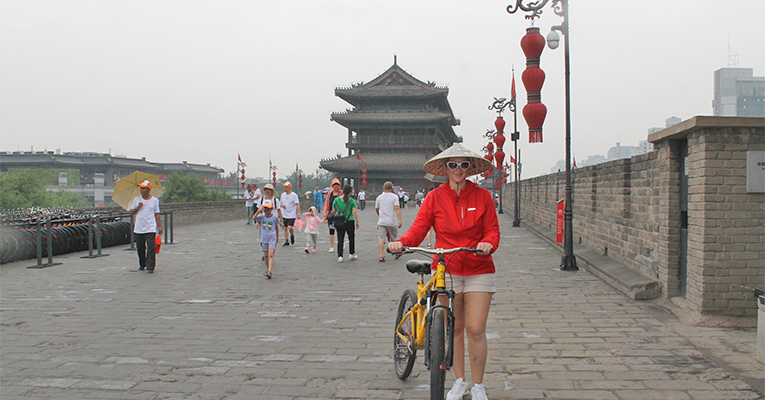 Biking on the City Wall
Finally, today ends at Yongxingfang Food Street. Like the Muslim Quarter, Yongxingfang Food Street is popular with the locals. A lot of specialties can be tasted tonight. Cruded pancake in mutton soup will shake up your taste buds; cool noodles in sesame sauce taste chewy and smooth; jujube cakes are soft and sweet. You will have fun at dinner time with the tasty snacks and folk culture.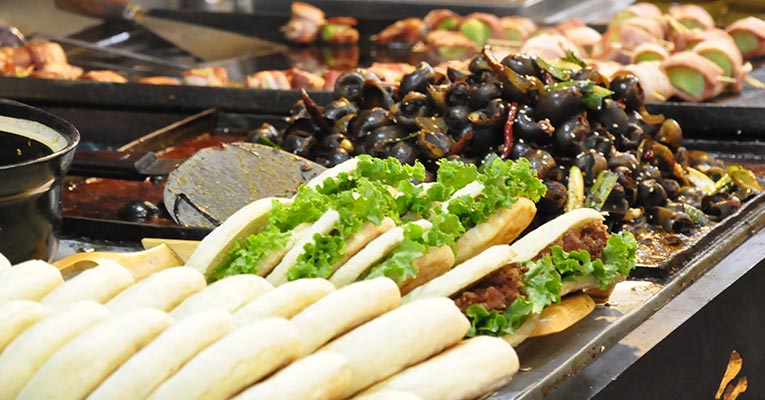 Xi'an Street Food
Evening
Recommended activity:
1.The music fountain at the north square of the Big Wild Goose Pagoda is free to the public. You can stroll around it after dinner to experience local life.
2. 'Tang-Dynasty Palace Music and Dances' is a performance that was re-created by many famous artists in Shaanxi province, displaying the essence of music, rhythm, and dance art in the Tang Dynasty.
Day 6
Xi'an – Chengdu by Speed Train: the Small Wild Goose Pagoda and Making Dumplings (breakfast & lunch)
Morning
After breakfast, you will continue to visit the Small Wild Goose Pagoda. There is a peaceful and tranquil park for strolling. As a part of the artistic heritage of Buddhist architecture of the Tang Dynasty, it has witnessed how Buddhism was introduced to China and integrated with the culture of the Han nationality. After that, you will experience making dumplings with a local family. The host will teach you the way to make a dumpling from the very first step. You can also get to know about their life style through chatting. Finally, enjoy the fruits of your labor.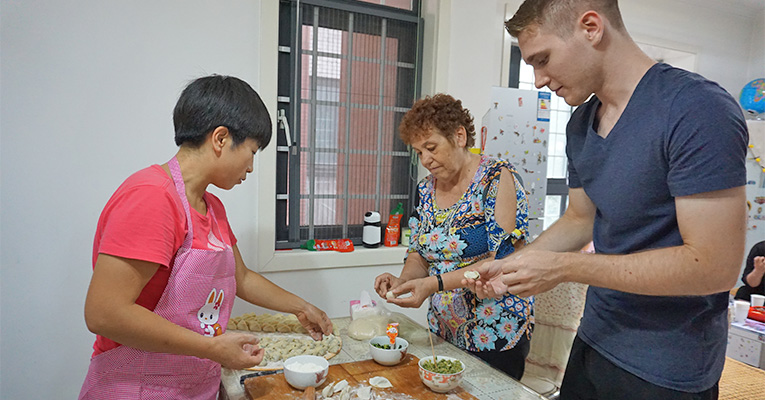 Making Dumplings with a Local Family
Afternoon
Then, your guide and driver will transfer you to the Xi'an north railway station. You will take a speed train to Chengdu. On arrival, you will meet your Chengdu guide and be accompanied to your hotel.
Day 7
Chengdu: Panda and Sichuan Cuisine (breakfast, lunch & dinner)
Morning
Your tour starts with a visit to Chengdu Panda Breeding Research Base. Pandas are active in the morning, so you will see them climbing, playing, and lying around. You will find watching these adorable creatures intoxicating. Have a simple lunch at the base.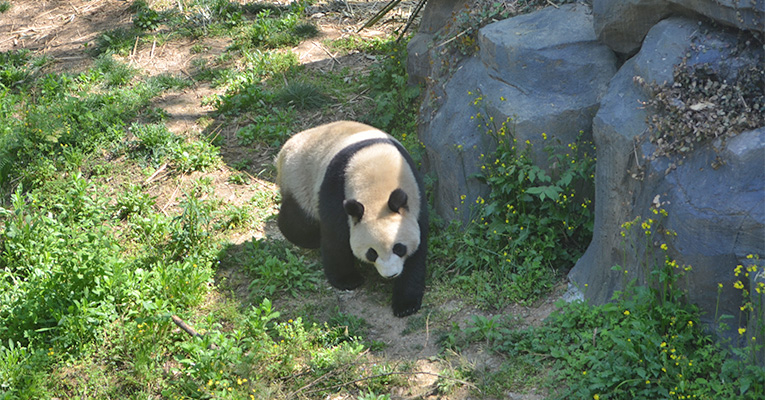 Panda
Afternoon
Sichuan cuisine or Szcehwan cuisine is one of the Eight Great Cuisines in China. It is typically spicy Chinese food and is also known for its richness and variety. Many Szechuan dishes incorporate a lot of garlic and chili peppers. We'll arrange for you to learn how to cook Sichuan dishes at some local people's home. The host and hostess are in their early 50s.They once worked for a restaurant and also run their own restaurant. You'll learn the most typical dishes: Spicy Diced Chicken (Kung Pao Chicken), Sweet and Sour Pork(Tang Cu Li Ji) and Fish Flavored Eggplant. You'll also cook wonton or Tangyuan as your dinner today.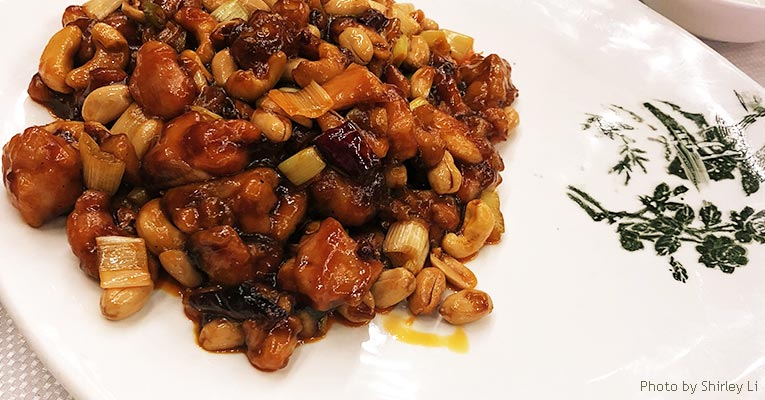 Kung Pao Chicken
Evening
Recommended activity:
Shu Feng Ya Yun Sichuan Opera presents the wondrous authentic west Sichuan folk classical opera, presented in a large-scale multi-functional Liyuan theater which integrates traditional Chinese art performance, unique folk performance, opera and drama supplies. The programs are Sichuan opera, stick-puppet shows, hand shadow plays, Chinese Acrobatics, and face changing shows.
Day 8
Chengdu – Shanghai by Plane: City Tour (breakfast & lunch)
Morning
After breakfast, you will visit Jinsha Site Museum, which was discovered in 2001. The Shu kingdom ruled this area about 3000 years ago. You will find the exhibits that explain to you clearly the significance of the finds and how they are linked with the rest of ancient China.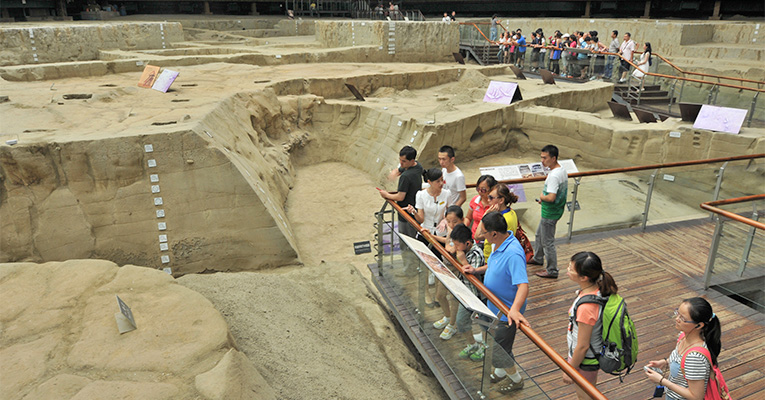 Jinsha Site Museum
At lunch time, your guide will take you for a stroll along the Kuanzhai Alley, which is a historical district from the Qing Dynasty where you can see a mix of tradition and modern life. You will explore local snacks such as crisp Sugar and Oil Guozi, Bean Jelly with spicy and rich sauce, and time-honored snack Dan Hong Gao(Baked Egg Cake), and tea houses. Here in this paradise you will eat, drink and be merry.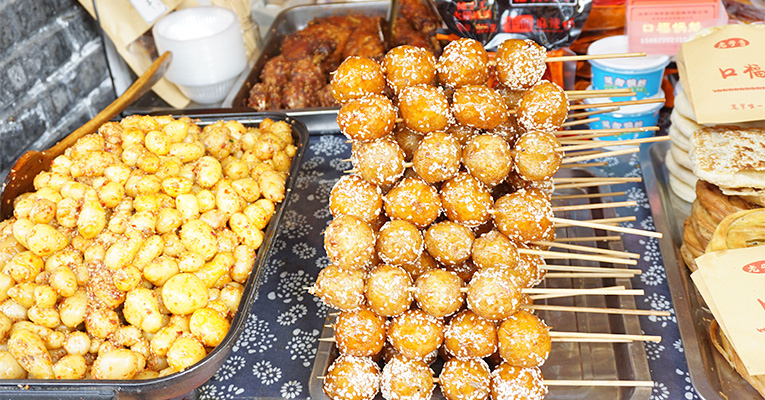 Sugar and Oil Guozi
Afternoon
Our driver and guide will transfer you to the airport. Say goodbye to Chengdu, you will take an afternoon flight to Shanghai.
Evening
After you arrive at Shanghai airport, your tour guide will meet you at the arrival hall. And then you will go to your hotel with their company.