The morning starts with a tour to the Summer Palace, "The Museum of Royal Gardens". It is known as the largest and most well-preserved royal garden in China. After that, you will visit a local family in the Hutong Alleys and be guided by your host to a food market to buy some fresh ingredients. Under their guidance, you will learn to cook 1 or 2 popular Chinese dishes. Enjoy your delicious homemade food with the local family.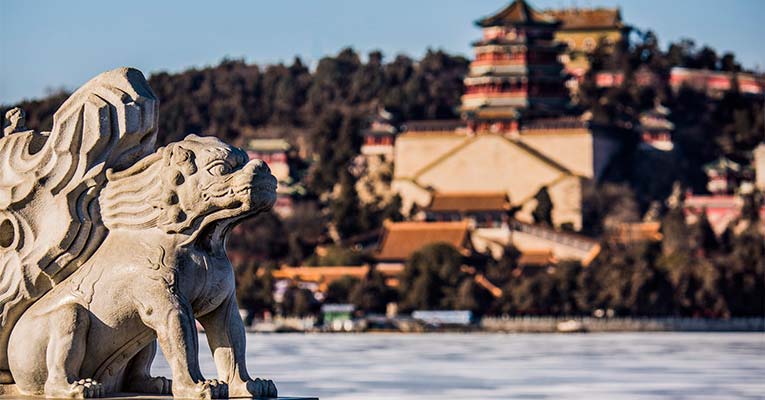 the Summer Palace
Food Market: Going to the market, for a special treat, indulge yourself with the bustling ambience to experience the residents' life. Food in season that is popular with the locals will be introduced when you are strolling through the market. The food market is like a kaleidoscope giving you insights into the vivid details of the rich Chinese culinary culture.
Local Market
Cooking: Learn how to cook several tasty local dishes, to know the Chinese kitchenware, such as woks, steamers, and cooking skills. You will have an interesting challenge to your taste buds in the Chinese kitchen.
After lunch, drive to Tiananmen Square, which is the largest square in Beijing city situated to the south of the Forbidden City. Walk about 10 minutes to visit the Forbidden City. It is the essence of the royal palace in the ancient times of China, presenting great art in architecture, porcelains, paintings, calligraphy, and handicrafts.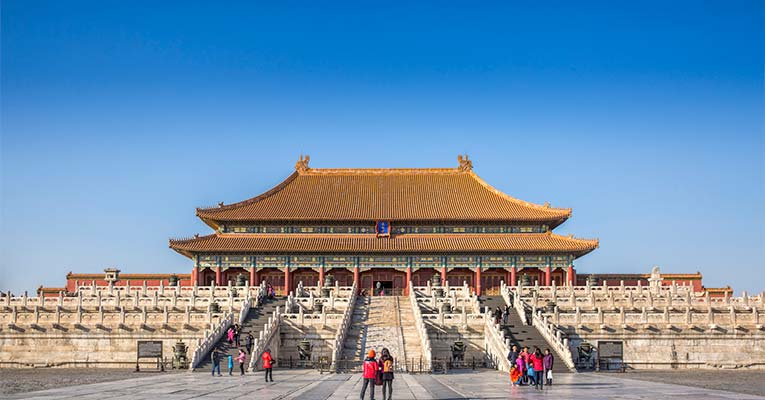 Beijing Forbidden City
After visiting scenic spots, we escort you to your hotel and you can have a good rest. At night, we will have a walking on Wangfujing Street to look for tasty snacks.
Wangfujing Street: Lots of restaurants on both sides of the street, local delicacies, such as copper hotpot, fried noodles, lamb spine, and stewed liver can be found.
There are open-air vendors selling traditional meat on sticks, such as beef, mutton, and even fired scorpions. It also serves a wide variety of western food and desserts.
Our representatives will wait for you at your hotel at 08:30, and transfer you to the Temple of Heaven where you will learn Taichi with an expert. You will learn Taichi in the front of the imperial complex of religious buildings.
At lunchtime, head to the Mutianyu Great Wall. Strolling along the thousand-year old defense system, you will be amazed by the natural scenery and the greatness of the project. After the tour, return to your hotel to be refreshed, and your food safari starts at 18:00.
Food Safari: You will experience the native nightlife. Wander along the street and discover entertaining anecdotes behind the food. Here you can try the 5 favorite dim sums of the empress dowager Cixi, the famous Bejing baijiu and more than 15 authentic dishes coupled with free flowing beer, soda, and other beverages.
Some delicacies you may taste on this tour:
Kung pao shrimp balls / Double sided baked spicy chicken wing / Chinese donkey hamburger / Letinous edodes garlic bolt / Pan-Fried Meat Dumplings / 5 favorite dim sums of empress dowager / Sliced noodle Grilled meat on black oven / Grilled rib Baked / Baked Lotus root / Lamb kebab / Baked Potato / Baked Leek / Baked eggplant / Beer / Local baijiu / Beijing yogurt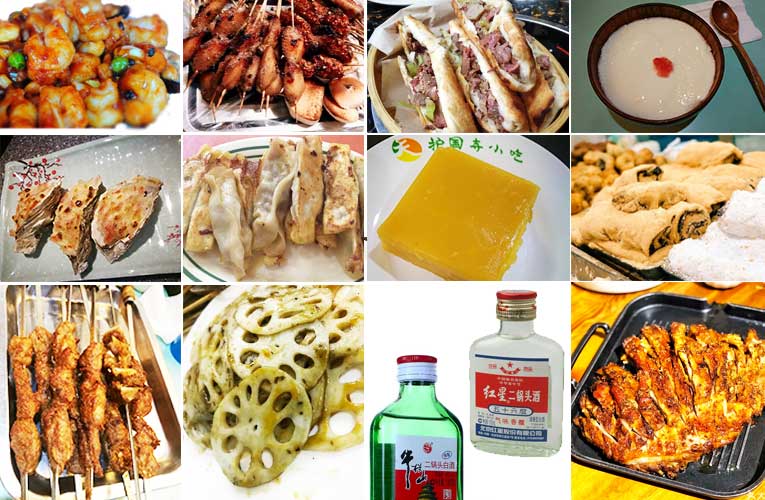 This picture is only for reference.