GL-11:

Guilin Downtown Night Walking Exploration

This activity leads you to see the essence of the Four Lakes and some of the historical sites in downtown Guilin. You can take great pictures of the Sun and Moon twin tower at a perfect spot at nighttime. Walking from the very first pedestrian street of Guilin to the new one, you will learn about the development of its tourism. Meanwhile, the guide will show you some popular snacks stands where the local people go. Tasting 4-5 local snacks is a good way to experience the local night life and culture.
Trip Highlights
Walk around Guilin downtown
Taste Guilin traditional and popular snacks
Know more about local night life
Listen to the stories happened in the historical site
Suitable For: Food lovers, Leisure travelers, Solo
Map of this Trip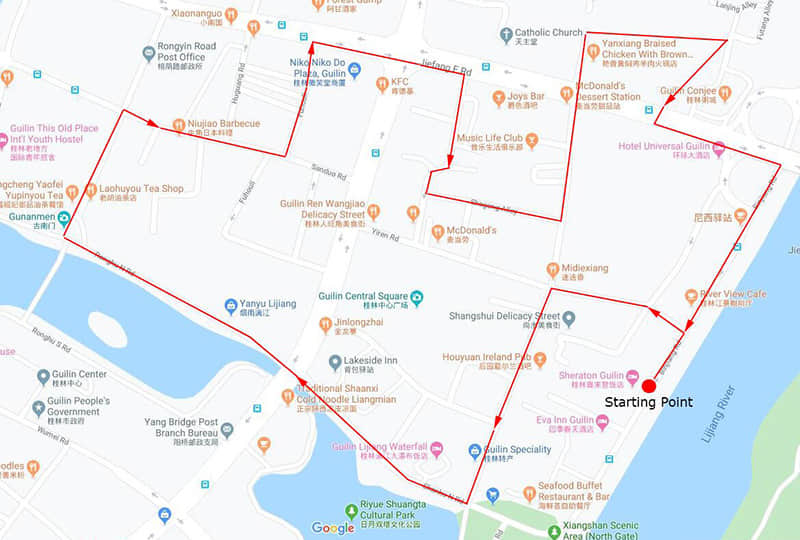 Click to enlarge
Full itinerary for Guilin Food and Night Life Discovery Tour
Meet at Sheraton Guilin Hotel
Everyone gathers at the roadside of Sheraton Guilin Hotel at 17:30. Your guide will first take you to walk along Zhengyang Pedestrian Street. It is the first pedestrian street of Guilin and located at a thousand-year old street. You will find many shops selling local food, beverages, clothes and handicrafts. Trying Guilin rice noodle at the local famous brand, Chongshan, is highly recommended.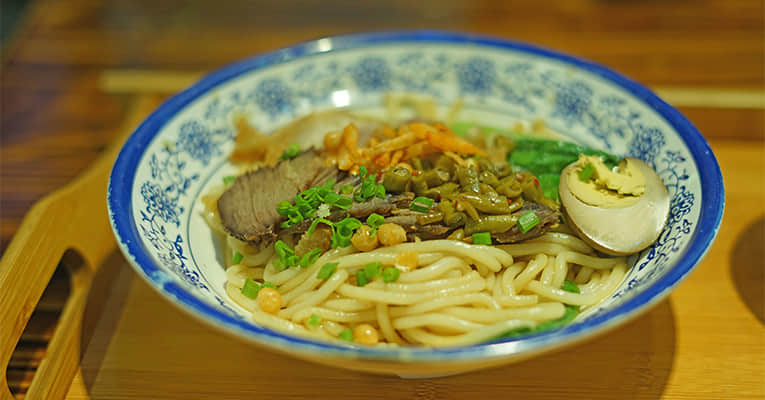 Guilin rice noodle
Admire the night view of the Four Lakes
At the end of the pedestrian street, you will get to Shanhu north road, from where you will see the Sun and Moon twin tower. It is more vivid at night with the decoration of colorful lights. Continue walking along the lake, you will be immersed in the beautiful scene formed by the lakes and trees around.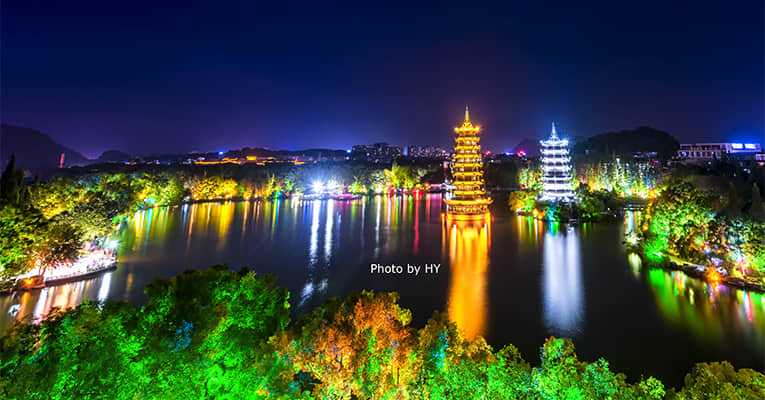 The illuminated Sun and Moon Pagoda at night
Ancient South Gate was built in the Tang Dynasty, with a history of more than 1300 years. It was destroyed during the Anti-Japanese War and the existing structure was rebuilt after the war. Zigzag Bridge is in front of the gate. You can walk on the bridge and get to the central island on Ronghu Lake.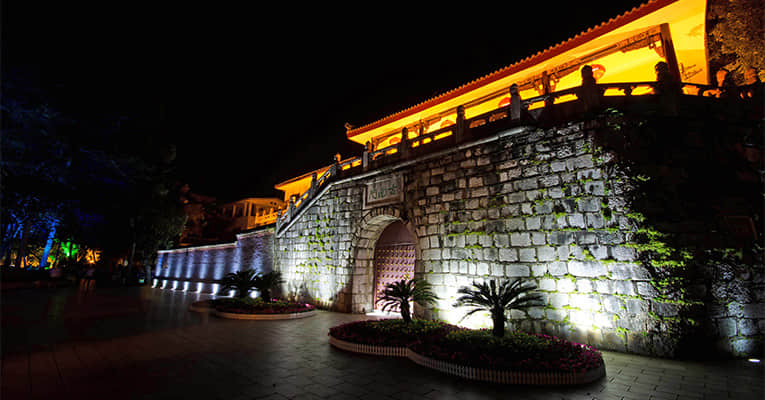 Ancient South Gate
Keep walking to the next pedestrian street, en-route you will stop at some popular snacks vendors and a food court and try out some local delicacies.
This activity ends at East West Street, which is the latest commercial street of Guilin opened in 2016. It is the only historical street left over from the Ming and Qing Dynasties. Modern bars and traditional shops are run in the old buildings, which gives you visual impact. Compared with Zhengyang Pedestrian Street, it is a complex of catering, entertainment, leisure and shopping. Local products like tofu pudding, Osmanthus cake, Osmanthus crisp and glutinous rice wine are recommended.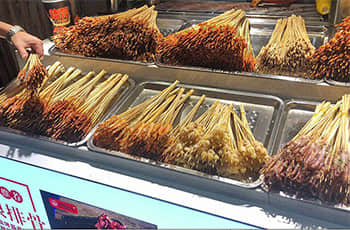 BBQ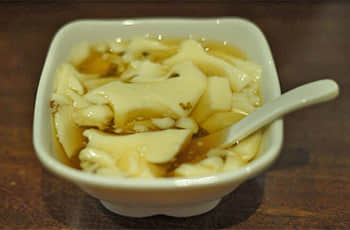 Tofu pudding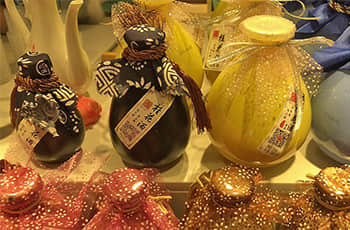 Glutinous rice wine
Lastly, you can choose to spend more time in this street while the guide will escort the others who would like to return to Sheraton Guilin Hotel.
What's Included
Allowance for 4-5 popular snacks
Professional English speaking guide