Where Can I See Peking Opera in Beijing?

When you are visiting China, it makes sense to discover the very essence of this fascinating culture as revealed in the art of Peking Opera. There are, of course, many places in Beijing where you can enjoy a show.
When you get to see the actors performing their art in Peking Opera, it is worth remembering that it is not at all easy to become an opera star. Traditionally children were selected by a teacher at a very tender age, and trained with them for seven years, during which time the teacher provided for all of the student's needs – a debt that would later be repaid through performance earnings. Later, after 1911, there were more formal schools where students worked hard from early morning till late at their acting and combat skills, and endured beatings for failure. These schools were all closed down in 1931, and opened again in 1952.
Initially training is in acrobatics, and singing, and gestures. Students are taught in the styles of specific performers, such as Mei, Cheng, Ma, and Qi. Nowadays students also take in academic studies as well. If it turns out that a student does not have the talent for a primary role, there are numerous secondary or tertiary roles, and supporting cast positions, as well as musicians.
There are opportunities for tourists to try on costumes and makeup and get a feel for the Peking Opera if they are keen for the experience, maybe even try stretching your vocal chords a little.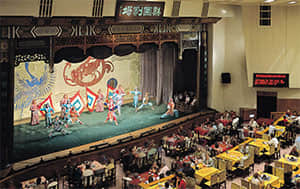 Liyuan Theatre
Li Yuan Theater is an early teahouse-style theatre in the Xuanwu District in Beijing with a beautiful antique-style stage where Peking Opera is performed. The repertoire is carefully selected so that overseas visitors can really get a feeling for the art form while enjoying local snacks, and tea. And if you arrive early enough you can go backstage and watch the performers getting dressed and coloring their faces.
Location: No. 175, Yong'an Road, Xuanwu District, Beijing
Show time: 19:30-20:50 every night
Performer: The Jingju Theatre Company of Beijing
Ticket fee: CNY200、280、380、480、580 for different seats
How to get there: Take Bus Line 5, 15, 822 or 687 and get off at Yong'an Road Station
Parking: Pay parking available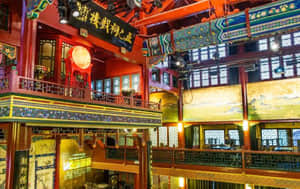 Zhengyi Temple Theatre
(which is also known as Temple Theatre Beijing Opera House)
Zhengyi Temple Theatre / Temple Theatre Beijing Opera House is one of the oldest and best-preserved wooden buildings in Beijing, and is located in a modest hutong a short walk from Qianmen. It was built in 1667 as an ancestral shrine, and later expanded into a playhouse where masters of Peking Opera such as Mei Lanfang regularly held court, and still puts on some of the best performances in the city. The theatre's interior is a beautiful red, the wooden beams and balconies lavishly decorated, with the roofed stage as the magnificent centerpiece. The theatre is known for classical Peking opera, and also hosts the older form, Kunqu, as well as other performing arts. It is possible that here you can also try on some costumes and makeup to have a photo taken. Peking Opera shows are put on almost every night in this romantic and authentic, well-preserved building.
Location: No 220 Xiheyan, Qianmen, Xuanwu District, Beijing
Show time: 19:30 every Wednesday, Friday, Saturday and Sunday night
Ticket fee: CNY:280、380、480、680 (box)、880(box)
How to get there: Subway Line 2 and Peace Station Exit C (in the back alley of Quanjude Roast Duck). Bus No.7, No.15, No.120, No.71 and No.66, get off at Hepingmenwai Station, walk 500 meters
Parking: Pay parking available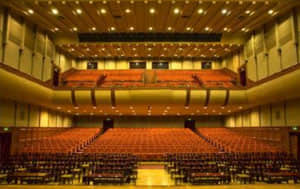 Chang'an Grand Opera House
Reconstructed in 1996, the Chang'an Grand Opera House is a Peking Opera theatre in Beijing that has been well-known ever since long ago. With a combination of modern architectural art and classical national style, its performances include mainly traditional Chinese dramas, and is not as 'touristy' as some of the other venues if you want a really authentic experience.
Location: No.7 Jianguomennei Main Street, Dongcheng District, Beijing
(The Chang'an Grand Theatre is located in the east of Chang'an East Street and within the Guanghua Chang'an Building on the north side of No. 7 Jianguomennei Street.)
Show time: 19:30
Ticket fee: Ranges from CNY 50, through to CNY 1280.
How to get there: Take subway Line 1 or 2 and get off at Jianguomen station Exit A; or take bus routes 1, 4, 9, 10, 20, 37, 52, 120 and get off at Beijingzhankou.
Parking: Pay parking available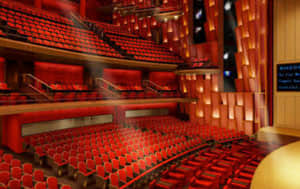 Mei Lanfang Grand Theater
Dedicated to China's most famous Peking Opera singer, the Mei Lanfang Grand Theater is a Peking Opera venue with state-of-the-art facilities. It is a fan-shaped building with a stylish steel and glass structure, while the interior features some key traditional Chinese architectural elements such as the magnificent bright red columns and walls, which are often seen in royal palaces. Opened to the public in late 2007, the building is scientifically configured for excellent acoustics and equipped with hi-tech devices to produce amazing high fidelity audio effects. While this venue is less traditional in appearance it serves as a versatile platform for a range of large-scale shows, and is a compulsory visit for Beijing's opera buffs.
Location: No. 32, Ping Li West Avenue, Xicheng District, Beijing
Show time: 19:30
Ticket fee: CNY 30 – 300 (tickets bought in lobby 9.30am – 8pm)
How to get there: Subway line 2, and get off the Chegongzhuang station exit B, then walk to the south 50 meters. Bus 743, 438, 50, 604, 693 to Chegongzhuang north stop.
Parking: Pay parking available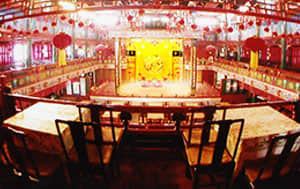 Huguang Guild Hall
In a courtyard complex just south of Caishikou is the Huguang Guild Hall. Built in 1807, it is regarded as one of the best wooden theatres in Beijing, and is still an active playhouse as well as the home to the Beijing Opera Museum which tells the story of Peking Opera with photos, costumes, traditional musical instruments, and other accessories. It was one of centers of political and social life in the late Qing Dynasty, where officials and commoners had fun together, dining, chatting and watching Peking Opera staged by famous actors. There are 3 kinds of tickets, and refreshments are served before the show.
Location: 3 Hufang Road, Xicheng District, Beijing
Show time: 6:30pm
Ticket fee: CNY 140 - 180
How to get there: Subway line 7, Hufangqiao stop, exit D
Parking: Pay parking available
You may also like:
Have a question?
OR
Are you eager to begin your Chinese cultural journey?
Drop us a line and we will promptly connect you with our leading China expert!