Top Ideas for Train Travel

It was more than 100 years ago when China built our very first railway in the late Qing Dynasty. Outdated and obsolete trains and railways have become industrial relics that bear witness to China's transformation from an under developed country to a powerful one. Visit these industrial sites, take yourself back to 100 years ago, and learn about the history of China's railways.
1. Qing Long Qiao Railway Station
Qing Long Qiao railway station is a small railway station located in Yanqing, Beijing, which was built in 1908. This railway station has a close relationship with Zhan Tianyo, who was called the father of China's railways. Here is the starting point of the "人" shaped track designed by Zhan Tianyo, which represents a breakthrough and innovation in China's railway construction. In order to commemorate Zhan Tianyo, there is a statue of him at Qing Long Qiao station. Zhan Tianyo and his wife were also buried here. The railway station is still maintained in the original condition from when it was built. It is a symbol of China's modern industrial heritage.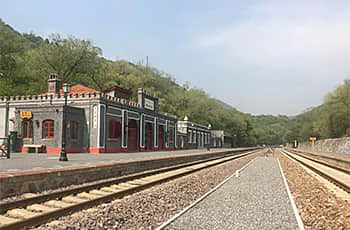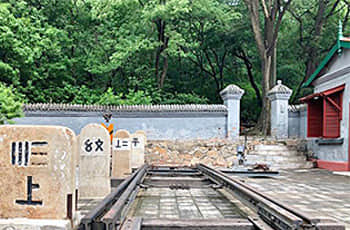 Address: Badaling Great Wall Qing Long Qiao station, Yanqing District, Beijing
How to get there: Take no.877 to Hongyeling station; Take bus no. 879, 880, 880 and 919 to Badaling station; Take suburban railway line s2 to Badaling station
Ticket Price: Free
Opening time: Full day (Monday - Sunday, January 1 - December 31)
2. China Railway Museum
Located in Beijing, the museum displays the history of railway development since the founding of the People's Republic of China. It contains indoor and outdoor parts, and many original railway objects with historical significance and time representative have been collected. The museum was converted from a 1906 railway station, which was the largest train station in China at the time. These huge train exhibits speak wordlessly about the development of modern China.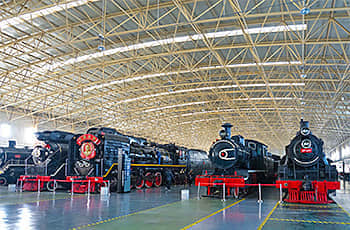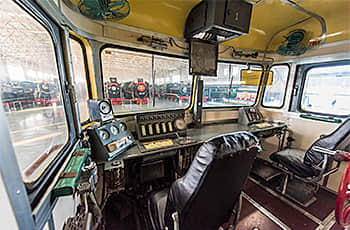 Address: China Railway Museum, North side of 1 Jiuxianqiao north road, Chaoyang district, Beijing
How to get there: Take subway line 2 and get off at Qianmen station
Ticket Price: 20 RMB for each exhibition hall (three in total)
Opening time: 09:00-17:00 (tickets will not be sold after 16:00.); The museum is closed on Mondays.
3. Jiayang Railway Steam Train
Clean, fast, beautiful and comfortable diesel locomotives and electric trains replaced steam trains with the development of technology and science. There are very few steam trains still in normal operation in the world. But for special reasons, such as the need for coal transportation, or the requirements of people traveling in mountainous areas, the steam train in Leshan Coal Mine of Sichuan province is still been used. It is the only passenger narrow-gauge steam train in the world. Sitting on this slow, narrow steam train, looking at the idyllic landscape by the railway, is like traveling back to China in the 1950s.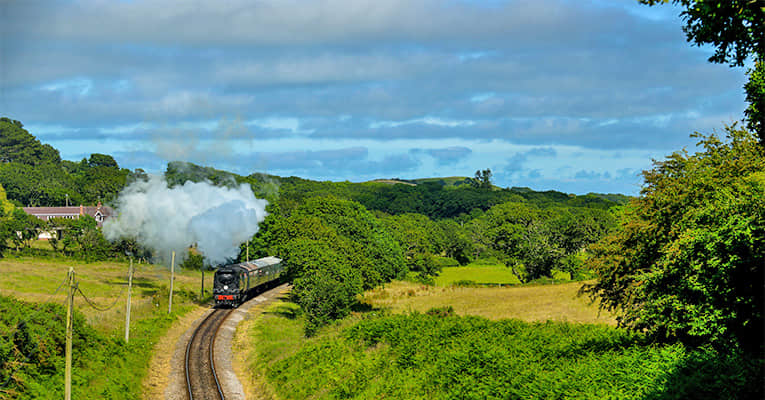 Railway Steam Train
Address: Bullock, Bagou town, Leshan city, Sichuan Province
How to get there:
a. There is a bus with direct train to Jiayang from Chengdu Xin Nan Men Bus Station.
b. Bus from Leshan Bus Station to Jianwei
c. Take the bus to Sanjing direction from Jianwei Bus Station
Ticket Price: 80-240 RMB
Opening Time: 9:00-16:30
4. Chengdu Locomotive Factory Site
In 1951, in order to cooperate with the construction of Chengdu-Chongqing railway, the ministry of railways built the first railway factory of the People's Republic of China – Chengdu locomotive and rolling stock factory of the Ministry of Railways. Now this industrial site has been renovated, featuring "industrial style + literary style", and has become a new landmark of cultural tourism in Chengdu.
Address: Erxianqiao North Road, Chenghua District, Chengdu
Ticket Price: Free
How to get there: Take Bus No.6, 72, 180
Opening Time: Full Day
Top Train Tour Recommended
China Railway Pilgrimage

15 Days train tour: Beijing – Xi'an – Chengdu – Guilin – Hong Kong

Select the best tourist destinations and cultural activities with the China train experience. Try the overnight train to find the most authentic aspects of Chinese life. With the best of China from north to south, you will never be disappointed.
High Speed Train Across Ancient Cities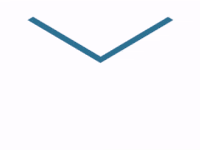 Have a question?
OR
Are you eager to begin your Chinese cultural journey?
Drop us a line and we will promptly connect you with our leading China expert!