Top 5 Shanghai Snack Streets
Shanghai is fashionably metropolitan when it comes to food. The nightlife is highlighted by various snacks. The following are 5 scenic and historic streets, where you can find delicious food while appreciating the beautiful scenery and local life.
1. South Yunnan Road - the classic cuisine street
South Yunnan Road cuisine street is a very convenient location for tourists. The food street was started in the 1980s and 1990s. Originally, people chose from a dozen snacks, such as skewers, noodles, spring rolls and dumplings sold in stalls. The business gradually grew into a food street. Renovated South Yunnan Road features the time-honored cuisine. Along the 250 m long street are the long running Shanghai style restaurants. Standing at the entrance to the street, people can feel like they are traveling back to the old Shanghai of the sixties and seventies.
Recommendation: Xiandelai Ribs Sticky Cakes, Abao Pork Cutlets, Xiao Shaoxing Sliced Cold Chicken, Jinling (Nanking) Salted Duck, and Wufangzhai Rice Dumplings
Address: No. 343, East Yan'an Road (close to South Zhejiang Road), Huangpu District, Shanghai
How to get there: Metro Line 8 Dashijie Station
Nearby attractions: Madame Tussaud's, Shanghai Urban Planning Exhibition Hall and the Bund
2. Huanghe (the Yellow River) Road - nostalgic Shanghai style cuisine Street
It is both close to Nanjing Road and the Bund. It includes a variety of restaurants which are renowned for their home cooking. The name Huanghe Road used to be synonymous with "food street". It enjoys a good reputation in Shanghai and even in China generally. But Huanghe Road is seeing more visitors today.
Recommendation: Park Hotel Butterfly Crisp, Jiajia Soup Buns and Moon Star Suzhou Mutton Noodle Restaurant
Address: No. 11, Huanghe Road, Huangpu District, Shanghai
How to get there: Metro Lines 1, 2 and 8, People's Square Station
Nearby attractions: Madame Tussauds, Shanghai City Planning Exhibition Hall, People's Square and the Bund
3. East Nanjing Road - a business street where time-honored shops gather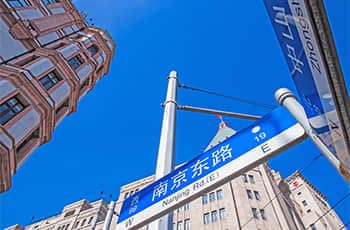 Nanjing East Road may be the most Shanghai-styled pedestrian street. A hundred years ago, the opening of four department stores ushered in an era of commercialism in the city. The increased popularity has won it the title of "first commercial street" in modern Shanghai, and the prosperity never ceases to be. Over the years, old Shanghai gourmet shops have gradually gathered here with the department stores.
Recommendation: Shendacheng Pastries, Zhenlaodafang Smoked Fish and Yanyun Mansion Fried Duck
Address: East Nanjing Road, Huangpu District, Shanghai
How to get there: Metro Line 2, East Nanjing Road Station
Nearby attractions: Yuyuan Garden, People's Square and the Bund
4. Jinxian Road - a road of Shanghai essence
The 300 m tiny Jinxian Road is home to numerous old Shanghai flavored restaurants. Gourmet food is served in very ordinary looking restaurants. The flavors here are not limited to Shanghai Benbang cuisine. The short little street brings together a variety of specialty shops, popular restaurants, stylish clothing shops, elegant cafes and time-honored antique shops. It retains the taste of old Shanghai even as it has been updated.
Recommendation: HOUSE198, Lanxin Restaurant, Maolong Restaurant, La Maision Shanghai (Ye Lai Xiang) and Jinxian Private Kitchen
Address: Jinxian Road, Jing'an District, Shanghai
How to get there: Metro Line 1, South Shaanxi Road Station
Nearby attractions: Jing'an Temple and Shanghai Museum
5. Huaihai Road - a flawless fusion of fashion and vintage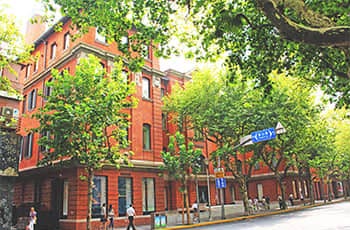 Huaihai Road, with a history over 110 years, is lined with European-style buildings. Shops there are clean and stylish. Red-brick townhouses are low-key and refined. Many old brands have re-launched their businesses. Some are authentic Shanghai flavors while others have drawn upon the beauty of cuisine from other countries. The treatment here resembles that of the old time Shanghai decades ago.
Recommendation: Guangmingcun Restaurant, Laodachang Harbin Food Factory and Red House Restaurant (originally Chez Louis)
Address: No. 780, Huaihai Middle Road, Jing'an District, Shanghai
How to get there: Metro Line 1, South Shaanxi Road Station
Nearby attractions: Shanghai Museum
Have a question?
OR
Are you eager to begin your Chinese cultural journey?
Drop us a line and we will promptly connect you with our leading China expert!