Top 6 Shanghai Benbang Cuisine Restaurants
Make sure you enjoy Benbang Cuisine, the time-honored Shanghai traditional and treasured home-style cooking methods which have been passed down for more than a century. The following are 7 local cuisine restaurants for genuine Shanghai cuisine.
1. Nanxiang Bun Shop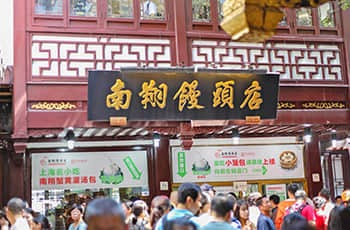 When Shanghainese speak of Mantou (steamed buns), they do mean Baozi (stuffed steamed buns) in the same sense that the northern Chinese do. Nanxiang buns actually came from the ancient Nanxiang Town in Jiading District, Shanghai. The branch near Yuyuan Garden, Jiuqu Bridge, down town offers the most renowned Nanxiang buns. In addition to buns, there are also local specialties such as little wontons, fried pork chops, crab shell cakes, shrimp spring rolls and glutinous rice dumplings in cassia wine on the menu.
Average price per person:RMB 45
Hours: 07:30-20:00
Address: No. 85 Yuyuan Road, Huangpu District, Shanghai
2. Lao Zhengxing Restaurant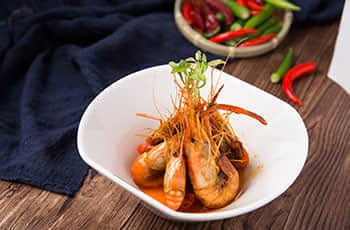 Lao Zhengxing Restaurant was founded in the first year of Tongzhi Emperor (A.D 1862). It is one of Shanghai's most prestigious "Shanghai Benbang Cuisine" restaurants after 100 years' operation. The restaurant is quiet and elegant. The dishes show a Jiangnan style, typical of waterside towns south of the Yangtze River. The appropriate flavor of salty and sweet is a feature of Benbang Cuisine. The fried shrimp here enjoys a global reputation. It is the only old Shanghai restaurant that has been awarded "Michelin One Star" for two consecutive years.
Average price per person:RMB 140
Hours Lunch 11:00-14:00 Dinner 17:00-21:00
Address: No. 556, Fuzhou Road, Huangpu District, Shanghai
3. Lvbolang (Green Wave Veranda) Restaurant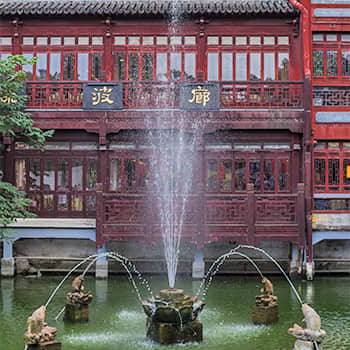 As one of the oldest restaurants in Shanghai and one of the national level restaurants, Lvbolang, at the side of the bridge of the 9th Yuyuan Garden, has hosted many foreign heads of state-class guests. The ingredients are well-selected, the cooking methods are exquisite and its characteristics are renowned. Of all the dishes, babao duck, crab meat tofu, and sautéed crystal shrimps are loved by senior Shanghainese. Various kinds of dim sums such as eyebrow-shaped crisp pastries, radish puff pastries, jubibi paste crisp and osmanthus aromatic glutinous rice cakes are the most popular.
Average price per person:RMB 163
Hours Lunch 11:00-14:00 Dinner 17:00-20:30
Address: No. 115, Yuyuan Road, Yuyuan Garden, Huangpu District, Shanghai
4. Shanghai Classical Hotel
The exterior of the Shanghai Classical Hotel bears the architectural style of Yuyuan Garden. The five-story Ming and Qing style building is grand, simple and elegant. It is hailed as "the source of Benbang Cuisine". It is famous for traditional flavors such as thick red soy sauce, moderate salty sweetness and agreeable flavor. Eight-treasures Duck, Eight-Treasures Chili Sauce and well sliced pork, chicken and bamboo shoots are all specialties.
Average price per person:RMB 160 Hours Lunch 11:00-14:00 Dinner 17:00-20:30 Address: No. 242, Fuyou Road, Huangpu District, Shanghai
5. Chenglongxing Crab Mansion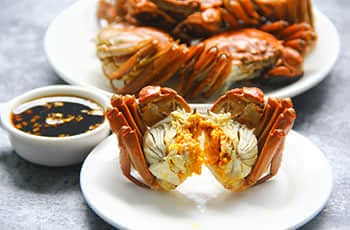 The red lanterns, old wooden furniture and folk music provided in Chenglongfu Crab Mansion are reminiscient of crab cuisine in China. It is a time-honored crab dining restaurant in Shanghai. Crabs are available throughout the year. The whole set of the crab feast is very delicious. Different parts of the crabs are made into different dishes with various cooking methods. The four signature specialties include steamed crab claws, sliced crab meat with asparagus, fried mixed crab meat and crab cream and shark fins.
Average price per person:RMB 500
Hours 10:00-22:00
Address: 3F, Building G, Danning Plaza, Lane 777, Wanrong Road, Jing'an District, Shanghai
6. Songyue Lou (Pine and Moon Mansion)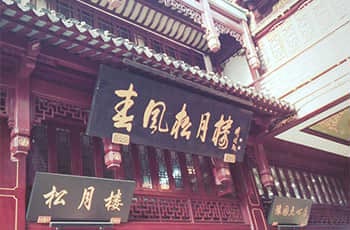 Songyue Lou was founded in 1910. It is a vegetarian restaurant. It is considered the best restaurant among its peers. Song Yue Lou's vegan stuffing dumplings taste really refreshing. It is a little spicy.
Average price per person:RMB 30
Hours 07:00-20:00
Address: No. 23, Bailing Road, Huangpu District, Shanghai
Have a question?
OR
Are you eager to begin your Chinese cultural journey?
Drop us a line and we will promptly connect you with our leading China expert!