Briefing about Lijiang
Lijiang Ancient Town, also called Dayan Ancient Town, became known to the world after the devastating earthquake in 1996. While the memory of the earthquake is fading away, Lijiang is better known nowadays as the home to Dongba culture and the Naxi ethnic group, the transit depot of the Silk Road and the Ancient Tea Horse Road, the paradise to run away from busy life.
Lijiang Facts
English Name: Lijiang City
Chinese Name: 丽江 (lì jiāng
Province: Yunnan
Area: 20,600km2
Location: Southwest of China (26° 86' N, 100° 25' E)
Area Code: 0888
Zip Code: 674100
Airports: Lijiang Sanyi International Airport (IATA:LJG,ICAO:ZPLJ), Ninglang Luguhu Airport (IATA:NLH,ICAO:ZPNL)
Major Railway Stations: Lijiang Railway Station, Lashihai Railway Station
Population: about 1.25 million (until 2020)
Best time to go to Lijiang
Due to the high altitude (about 2,400 meters), Lijiang enjoys a mild climate throughout the year. Spring is the perfect time to visit Lijiang for beautiful wild flowers, while the next best season is Autumn when blue skies are high and clouds are white. Winters are warm whenever you are in the sun, and even when it rains in summer, it conveys a unique romantic charm.
Prepare well for the strong sun in high altitude areas while enjoying the warmth; hat, sun cream and sunglasses are must haves, lip balm with a high SPF sun screen is recommended as well. Layers are recommended for dramatic temperature drops during night time.
5-Day Lijiang Weather Forecast
Lijiang(1971-2000)
Month
Jan
Feb
Mar
Apr
May
Jun
Jul
Aug
Sep
Oct
Nov
Dec
Annual
Mean Maximum Temperature ℃(℉)
14
15
17
20
23
24
23
23
21
20
17
15
19
57
59
63
69
74
75
74
73
71
68
62
58
67
Mean Minimum Temperature℃(℉)
−0.1
2
5
8
11
14
15
14
12
9
3
0
8
32
36
41
46
52
58
59
57
54
48
38
32
46
Rainfall amount ㎜(inch)
3
6
14
19
61
168
246
216
152
66
13
3
967
0
0
1
1
2
7
10
9
6
3
1
0
38
Days with Rain(≥ 0.1 mm)
2
4
7
8
12
20
24
22
21
12
4
2
137
Mean Monthly Sunshine Duration hrs
260
230
248
233
225
157
134
155
139
195
227
260
2463
What to see in Lijiang
Lijiang Ancient Town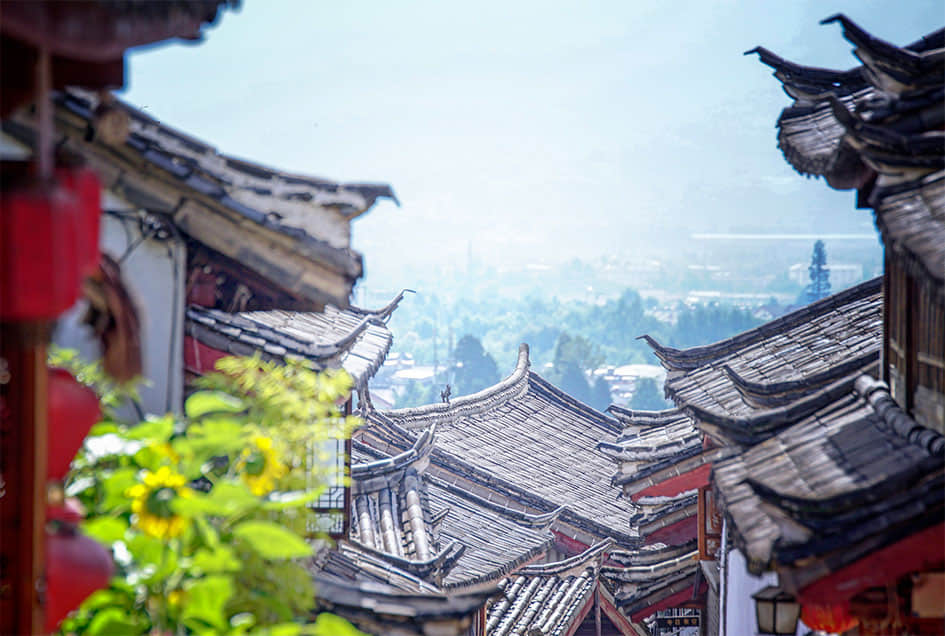 Located in Yunnan province, northwest of China. Lijiang Ancient Town was firstly built during the Southern Song Dynasty (1127-1279), and it also shows marked traces of the Song and Yuan Dynasties. It has remained a well maintained town for the Naxi people. Bridges, paved roads, Mu's mansion, Sifang Street and Wufeng Tower (Five-phoenix Tower) are highlights in the town. It was listed as a UNESCO World Heritage site in 1997.
Jade Dragon Snow Mountain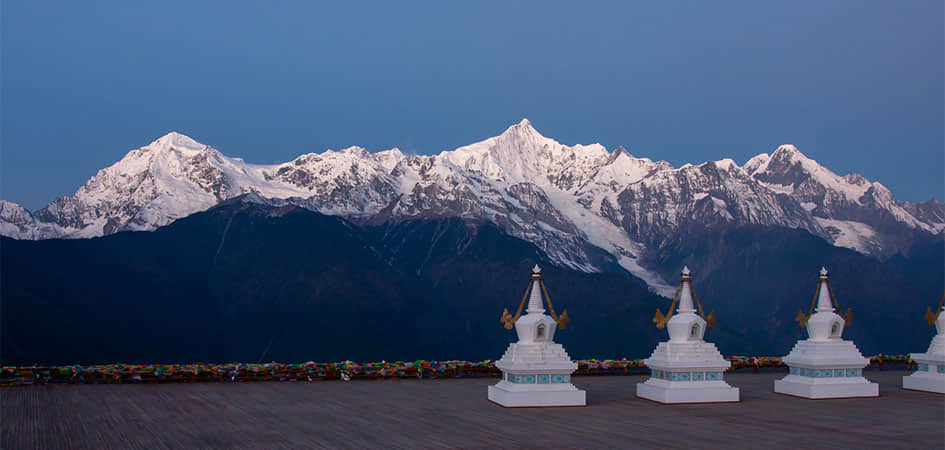 The southernmost glacier of China, and looking from afar, the snow-covered Mountain looks like a silver dragon flying half hidden in clouds, therefore the name. Among its 13 peaks, the main peak Shanzidou is the highest at 5,596 meters. Due to the extreme variation in altitude, a great variety of plants of subtropical, temperate and frigid zone can be found at the different altitudes.
Lijiang Mural in Baisha Village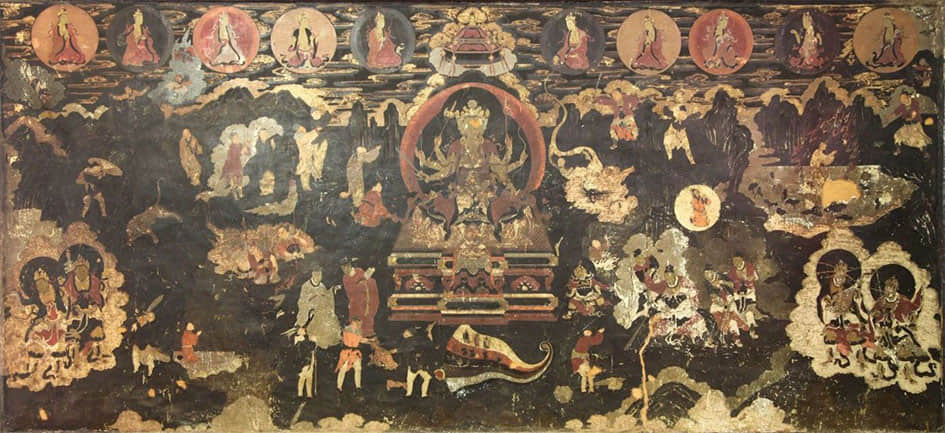 Baisha Village used to be the political and cultural center of Lijiang in the Tang and Song Dynasties. It was also the earliest gathering place for Naxi people. Exquisite murals can be seen in Dabaoji Palace of Baisha Village which have features of Confucianism, Taoism, and Buddhism, thus depicting the inclusive nature of religion in China.
Dr. Ho's clinic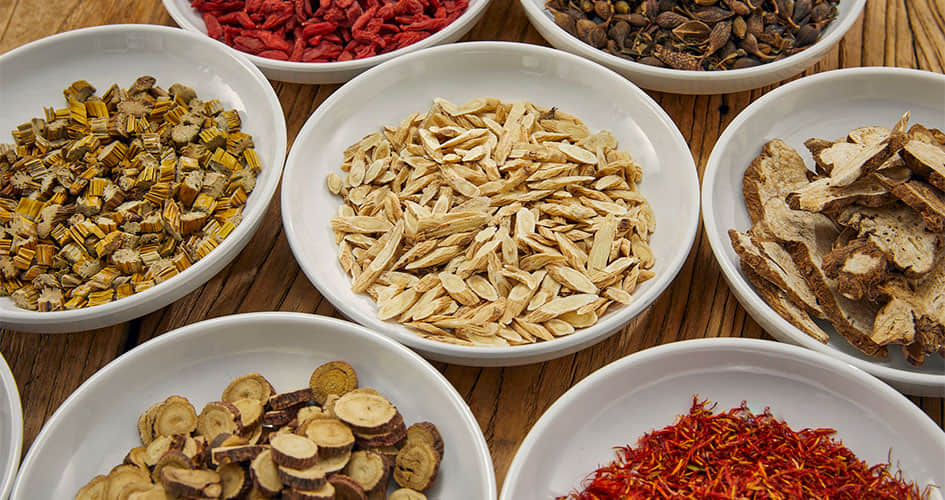 He is a legendary doctor working on an amazing collection of materials and herbal remedies, and he speaks fluent English. Take a sip of herbal tea and chat with Dr. Ho about his rich life stories.
Black Dragon's Pond Park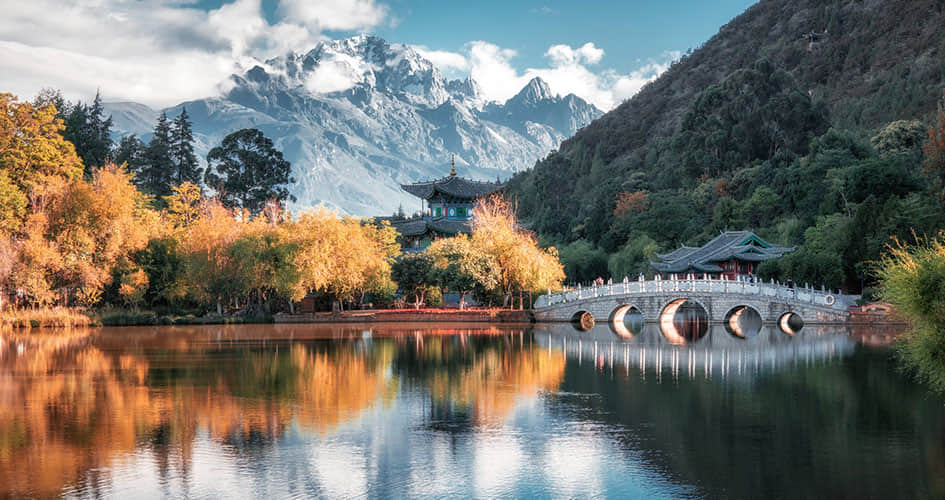 It is about 500 meters north of Lijiang Ancient Town; the river will lead you to the Pond. When the weather is good, you can clearly see Jade Dragon Snow Mountain's image on the Pond.
Popular Itineraries for 3 Days in Lijiang
Day 1, If you have asked for a window seat on the flight, you must be excited about what you will see and expecting more. Wait no longer, take the private vehicle back to the hotel with your private tour guide, and now your amazing Lijiang tour starts. After check-in, your guide will show you around Lijiang Ancient Town; get to know its history and where to find good food.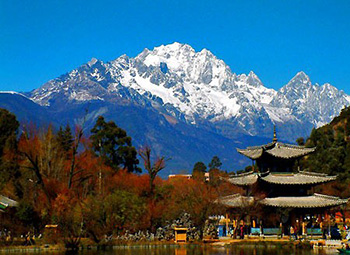 Day 2, A full day tour starts after your buffet breakfast at the hotel. Drive 40 minutes to Jade Dragon Snow Mountain, take the cable car up and get closer to admire the snow-capped mountain. Lijiang Impression Show, using the mountain as the setting, is an optional add-on you should not miss. Lunch is arranged at Baisha Village, and after lunch, you will admire the murals dating back to the Ming dynasty, and pay a visit to Dr. Ho's clinic. Head back to Lijiang Ancient Town to take great photos of Jade Dragon Snow Mountain mirrored on Black Dragon Pond Park.
Day 3, Before being transferred to the airport, you can either have a good rest at your hotel, or get up early to feel the tranquility of the Ancient Town early in the morning. You might also see local people wash Sifang Street the with water that is released every night. The bustling morning market visit is a bonus. Pack up your suitcases, and your guide will escort you to the airport for next flight.
All Itineraries & Recommended Tours in Yunnan
How Far is Lijiang from Major Cities
Note: Most of the popular destinations do not have trains to Lijiang.
| Cities | Distance to Lijiang (km) | By Air to Lijiang | By High-Speed Railway to Lijiang |
| --- | --- | --- | --- |
| Beijing | 3102 | 4hrs | No direct train |
| Xi'an | 2459 | 3hrs | No direct train |
| Shanghai | 3177 | 4hrs | No direct train |
| Chongqing | 1618 | 2hrs | No direct train. |
| Kunming | 517 | 1hrs | No direct High-Speed train. Traditional train about 10 hours |
Recommended Lijiang Hotels
Category
Hotel Name
Hotel Class
Why Recommend
Ranking on Trip Advisor
International Chain
InterContinental Lijiang Ancient Town Resort
5-star

Central located in Lijiang Ancient Town
Excellent serice from hotel staff
Great Snow Mountain view from hotel bar

5
Grand Hyatt Lijiang
5-star

Spacious and clean rooms
Walking distance to Old Town Shuhe
New Hotel, opened in 2014

8
Banyan Tree Lijiang
5-star

Private hot tub in garden with Snow Mountain view
Top-notch hotel service
Spacious and lot of privacy promised

14
Best Value
Pullman Lijiang Resort & Spa
5-star

Nice & quiet resort for retreat
Delicious breakfast with a wide selection
Bicycles available to explore surrounding area

10
Palace Hotel (Wang Fu Hotel)
4-star

Good location, situated towards the Southern edge of Lijiang Old Town
Comprehensive and tasty Breakfast buffet
Excellent service and cosy rooms

34
Hexi Hotel
3-star

Quaint & Comfortable in quiet corner of Lijiang Ancient Town
Great value for money
Clean courtyard rooms, wifi available in room

89
Boutique
Zen Garden Hotel
4-star

Beautiful ancient building with antique furniture and charming courtyards
Authentic hotel in the middle of Lijiang Ancient Town
Helpful and friendly Staff

9