CET-04:

13 Days Beijing - Xi'an - Huangshan - Hangzhou - Suzhou - Shanghai Tour

This trip starts from two historical cities – Beijing and Xi'an. You will learn about the thousand-year-old history of China and get closely in touch with the amazing culture. And then you will appreciate Mount Huangshan, which has won three honors of World Cultural and Natural Heritage and World Geopark. Continue your trip to Hangzhou and Suzhou, from where you can see a real paradise on earth.End your trip in Shanghai, which is also called Paris of the East.
Trip Highlights
Show you the real China through our experienced local experts
Practice Tai Chi at the Temple of Heaven like a local
Be amazed by the magnificent terracotta warriors
Witness West Lake cultural landscape of Hangzhou
Visit a well-selected section of the Great Wall
Admire the picturesque view of Mount Huangshan
Enjoy a leisurely boat ride at Tongli Water Town
Suitable For: School, Family or Friends, Solo
Full itinerary for Paradise on Earth
Day 1
Beijing Arrival: Welcome to the Far East
Upon arrival at Beijing International Capital Airport (PEK), you will meet your personal guide and be transferred to your hotel. The guide will assist you to check in. You can relax for the rest of the day.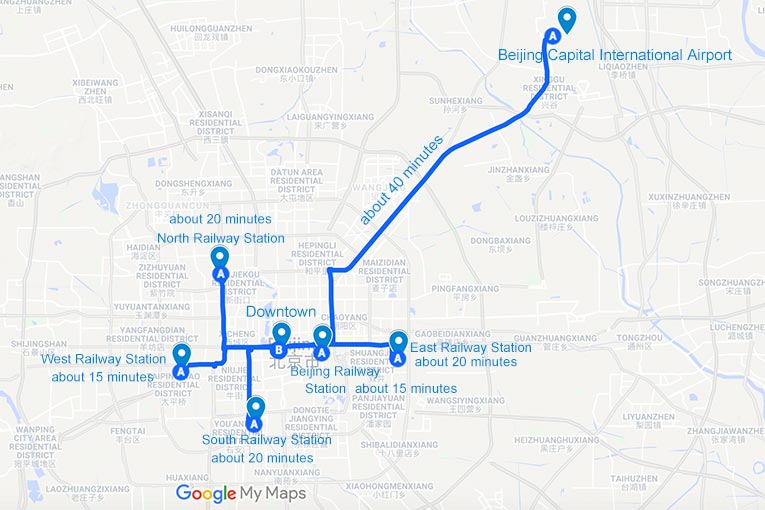 Day 2
Beijing: City Tour (breakfast & lunch)
Morning
Your exciting tour starts from Tiananmen Square, the largest public square in the world. Hundreds of Chinese people enthusiastically attend the flag raising ceremony at 6am every morning. Please let your guide know if you want to join them.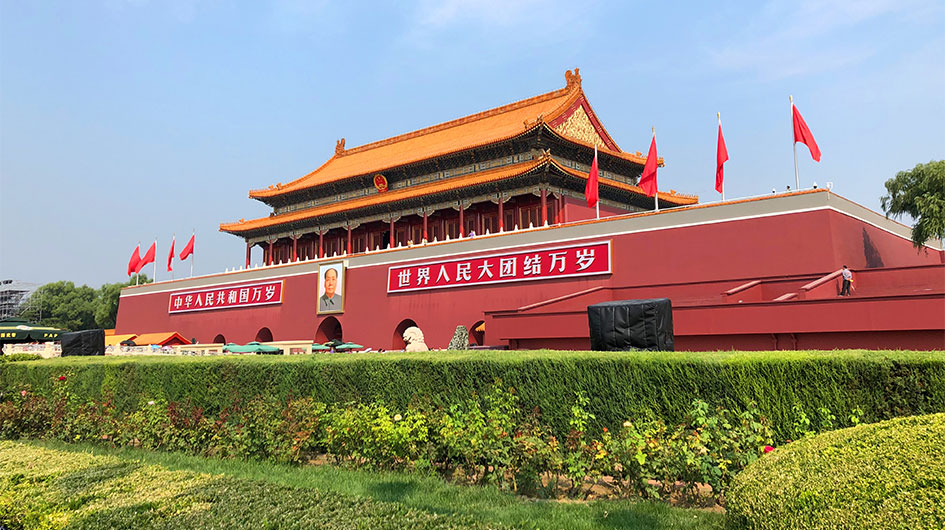 Tiananmen Square: Located in the center of Beijing
Enter the Forbidden City from the south gate across the street. A lot of historical stories will be shared at this imperial palace. Taste a typical Chinese lunch at a local restaurant.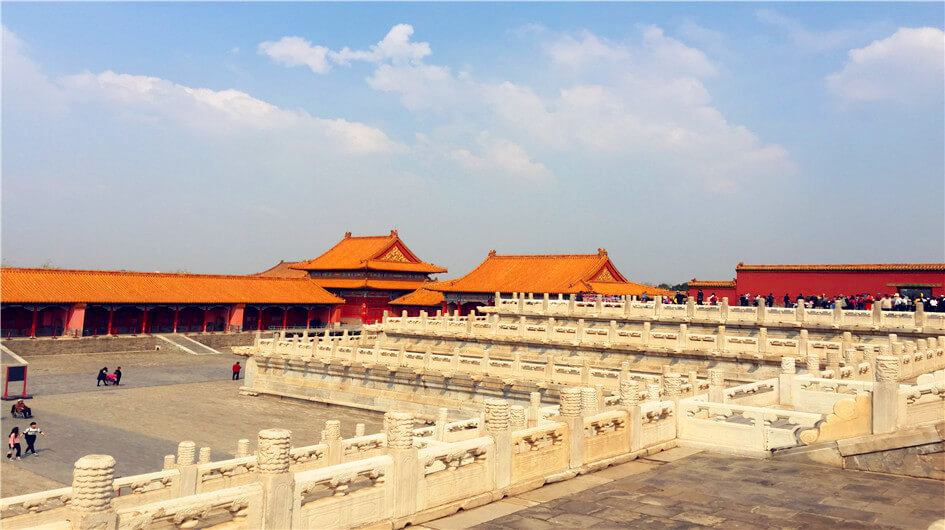 The Forbidden City: one of China's largest national museums
Afternoon
Take a walk through the Hutong Alleys and visit a local family to get a better understanding of customs. It is a quiet corner of the big city. Visiting a local family and talking with the host provides a great opportunity to learn about their lifestyle.
One of the Front Doors in the Hutong
Evening
Recommended activity:
1. 'The Legend of Kung Fu' premiered in 2004. In contrast to the traditional Kungfu show, it demonstrates Kungfu through dramatic stories. The group also tours abroad and has a good reputation.
2. 'Acrobatics at Chaoyang Theatre' was founded in 1984. Their performances have won more than 30 awards at home and abroad. "Blue And White Porcelain" (balancing a stack of bowls on the head), which is one of them, was on the stage of the Spring Festival Gala in 2015.
3. Peking Opera is one of five major operas in China and the quintessence of Chinese culture with a history of near 200 years. It was only entertainment for the court in the beginning and then slowly opened to common people as well.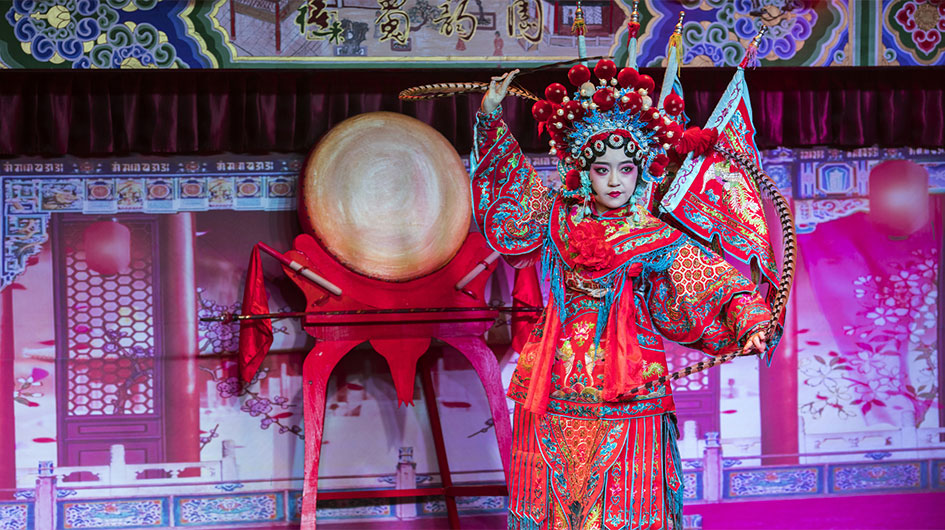 Beijing Opera: Farewell My Concubine
Day 3
Beijing: Historical Sites (breakfast & lunch)
Morning
Early morning is the best time to visit the Temple of Heaven, where local seniors do their morning exercises and are sociable with each other. Practicing Tai Chi at the Hall of Prayer for Good Harvest is a life-long memorable experience.Head to the renowned Great Wall after that. Lunch will be served at a farm on the way.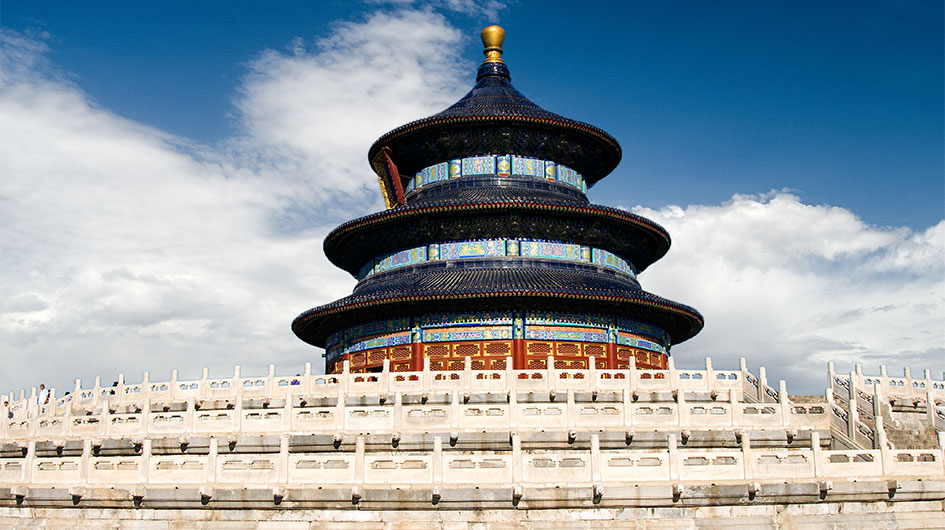 The Hall of Prayer for Good Harvests
Afternoon
Mutianyu is a less crowded and more scenic section of the Great Wall. You can choose to take round-way cable car to save your time and energy, and explore more on the Wall.
Note: Good walking shoes and sunglasses are essential for this day. Advanced notification of any knee problems is highly appreciated.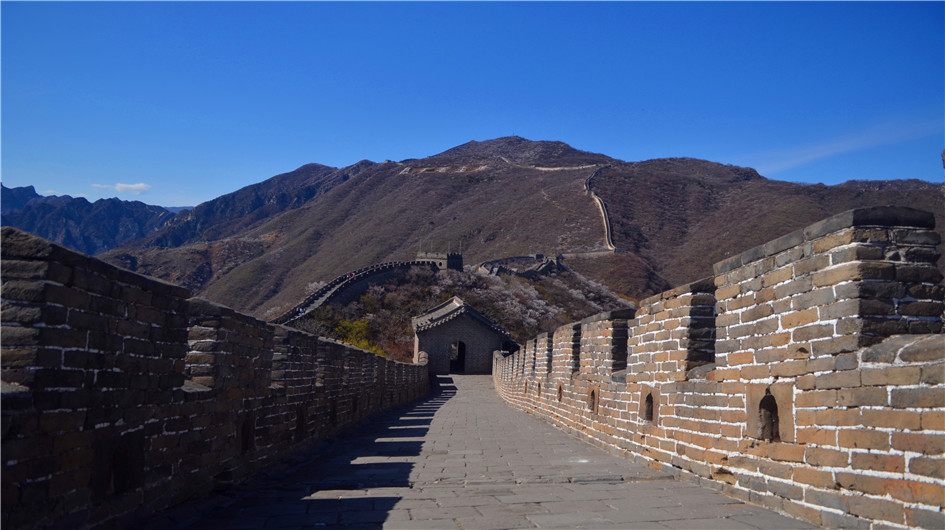 Day 4
Beijing - Xi'an by Speed Train: Summer Palace (breakfast & lunch)
Morning
Have a leisurely breakfast and then pack. You will visit the serene imperial garden - Summer Palace. Suzhou Street, the artistic long corridor and the marble boat are worth slowly walking around. Have lunch at a local restaurant.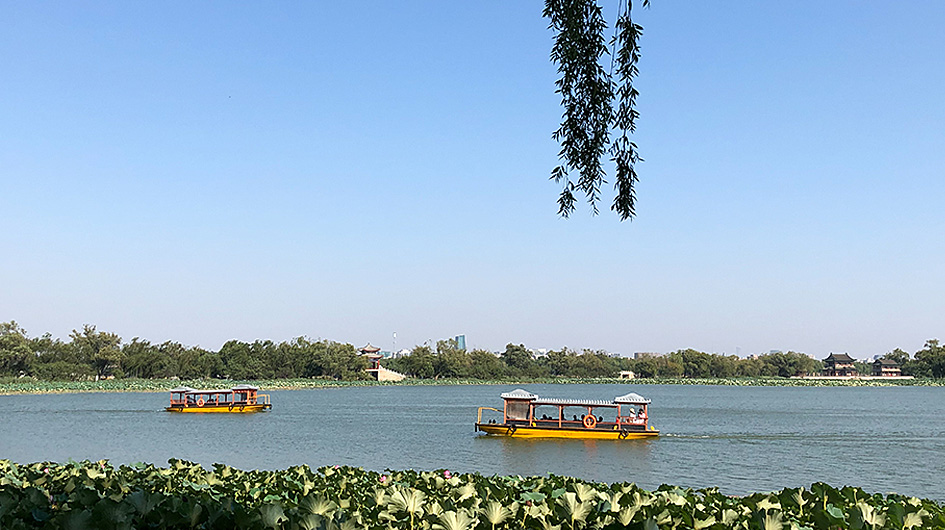 The Summer Palace: the best imperial garden in Beijing
Afternoon
Our guide and driver will take you to the railway station to catch your bullet train to Xi'an.
Evening
After a 4.5-hour train ride on the most advanced railway system, you will be in another ancient capital city of China - Xi'an - and meet the tour guide at the exit. Check in to your hotel and have a good night.
Day 5
Xi'an: History and Culture (breakfast & lunch)
Morning
The Terra-Cotta Warriors and Horses, located outside of the city for one hour's drive,is on everyone's bucket list. You could easily spend 2 or 3 hours admiring the clay figures made thousands of years ago. Next, you will see a Cave dwelling which is an ancient form of habitation on the loess plateau in northwest China. Have lunch nearby before heading back to the city.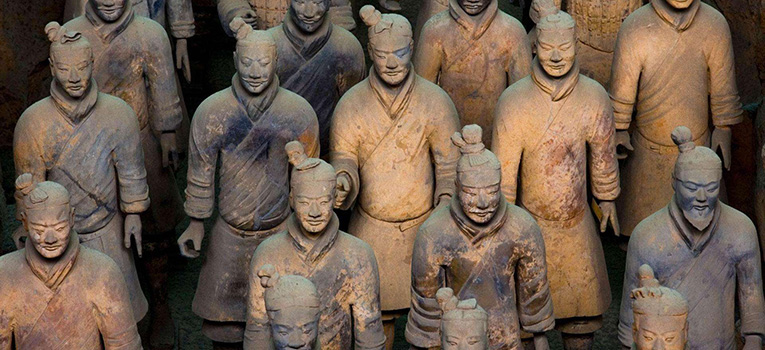 Terra-cotta Warriors and Horses: Over 700,000 craftsmen worked on the project for several years.
Afternoon
The City Wall of Xi'an was originally built in the Ming Dynasty. Walking, biking or taking a battery car are the options to explore the big Wall. Your exciting day will end at the Muslim Street, named for a residential area of Chinese Muslims. The street is now famous for its huge variety of Chinese traditional snacks.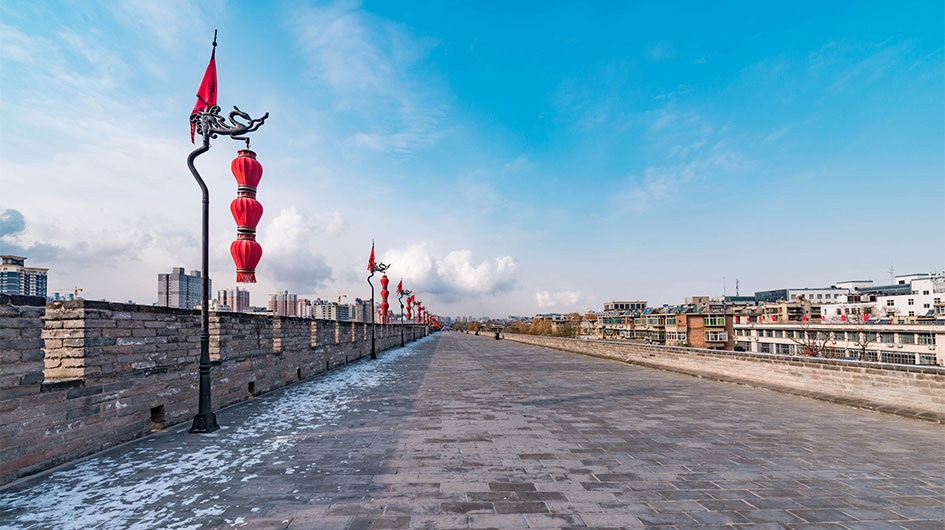 Xi'an City Wall, also known as the fortifications of Xi'an
Evening
Recommended activity:
1. The music fountain at the north square of Big Wild Goose Pagoda is free to the public. You can stroll around it after dinner to experience local life.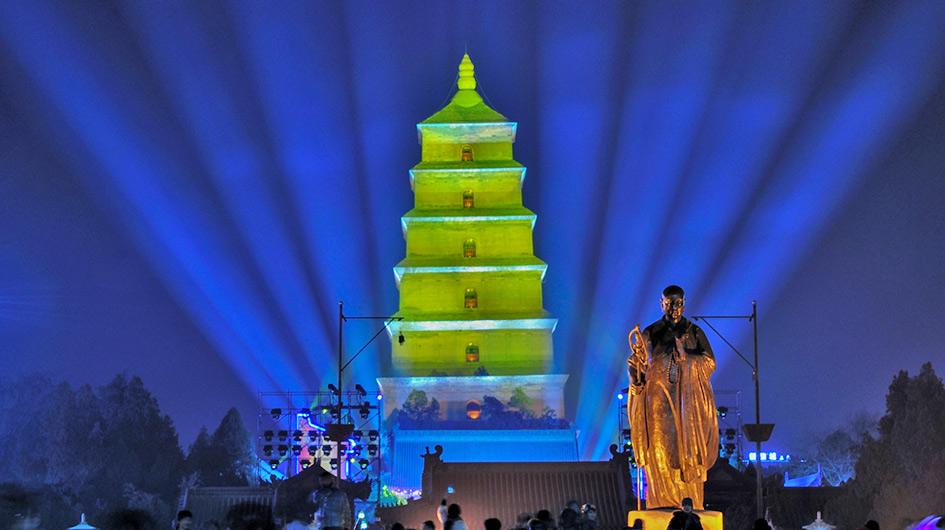 Big Wild Goose Pagoda Night Show
2. 'Tang-Dynasty Palace Music and Dances' is a performance that was re-created by many famous artists in Shaanxi province, displaying the essence of music, rhythm, and dance art in the Tang Dynasty.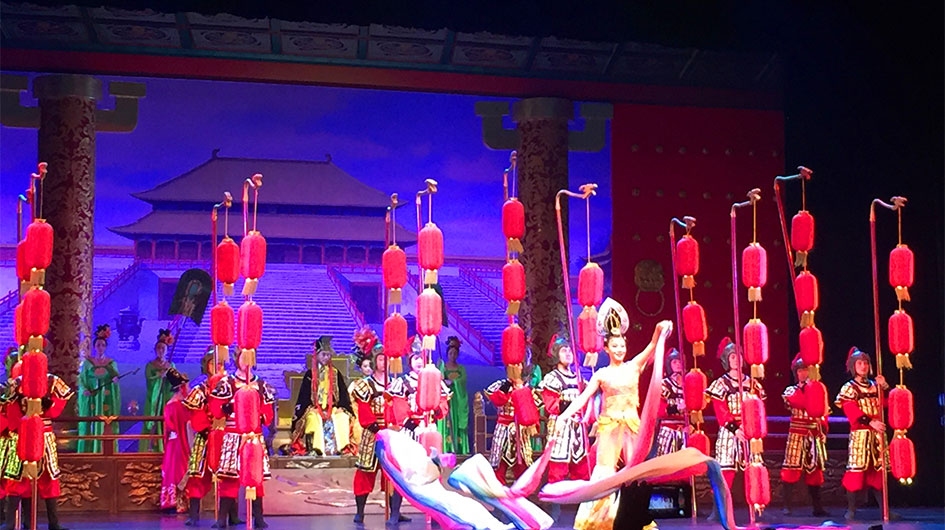 Tang-Dynasty Palace Music and Dances
Day 6
Xi'an - Huangshan by Plane: Hongcun Ancient Village (breakfast)
Morning
After breakfast, enjoy a relaxing morning before heading to the airport. Catch a flight to Huangshan city.
Afternoon
On your arrival, the tour guide will meet you at the airport and accompany you to Hongcun Ancient Village.The whole scene of the village with the old moat and farmland looks just like a Chinese watercolor painting. Lots of artists flock here to draw the beautiful, peaceful scenery. Besides, this village carries rich historical stories of some important halls. You can learn to tell the different status of the house owners from the decorative style.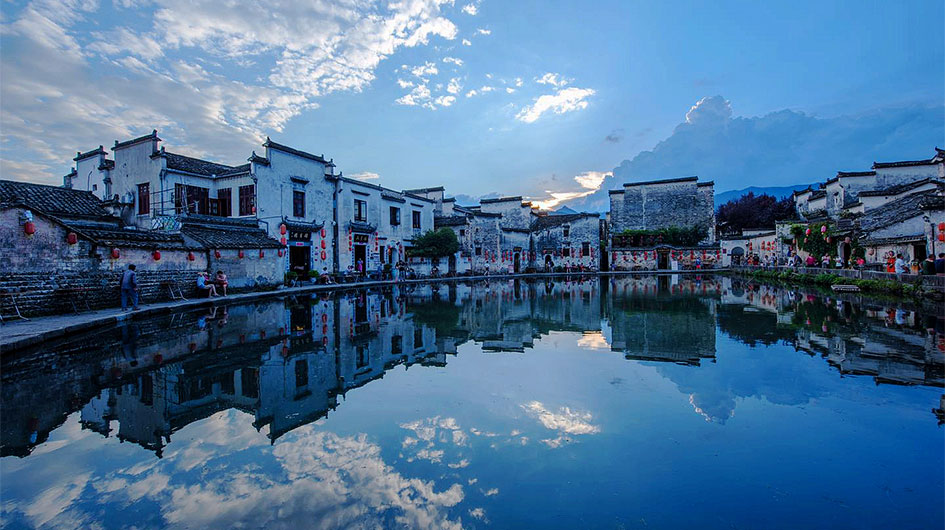 Hongcun Village
Day 7
Huangshan: Mount Huangshan(breakfast & lunch)
Morning
Enjoy a full day tour to admire the breathtaking view of Mount Huangshan. It is about one hour's drive from Hongcun Ancient Village. After you arrive at the foot of the mountain, you will take a cable car up and pass by Shixin Peak. The shuttle transfer inside the scenic area and cable car ride is included.
Note: since there will be walking stairs to the hotel, please only pack your daily necessities and store the rest of your luggage at your hotel in Hongcun Ancient Village.
Have lunch at the hotel.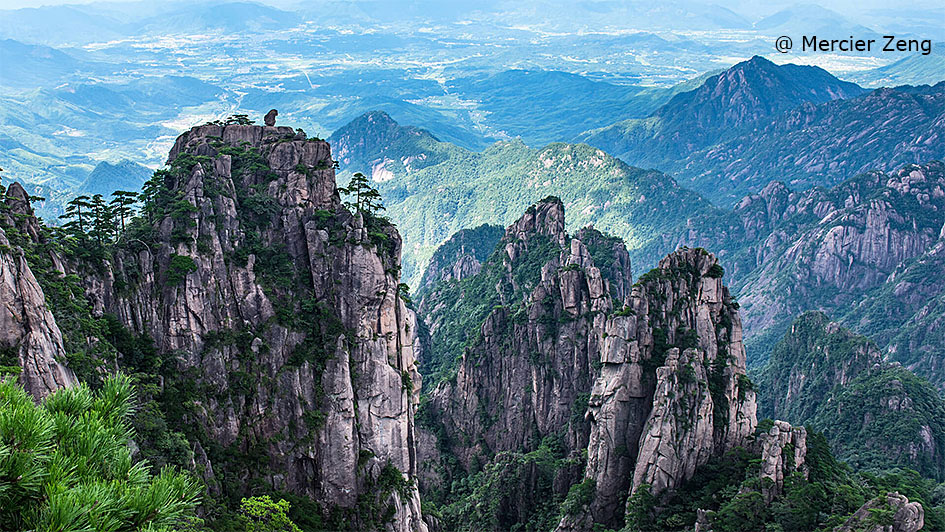 Afternoon
Your guide will lead you along the way to explore the most scenic spots on the mountain. Firstly you will go to Paiyun Pavilion on foot, which is the best place to view the wonders of Mount Huangshan. And then continue hiking to Xihai Great Canyon, which is popular with tourists and outdoor adventurers for its deep canyons, towering cliffs and spreading ravines. If you are lucky, you can see the sunset at Paiyun Pavilion at the end of today.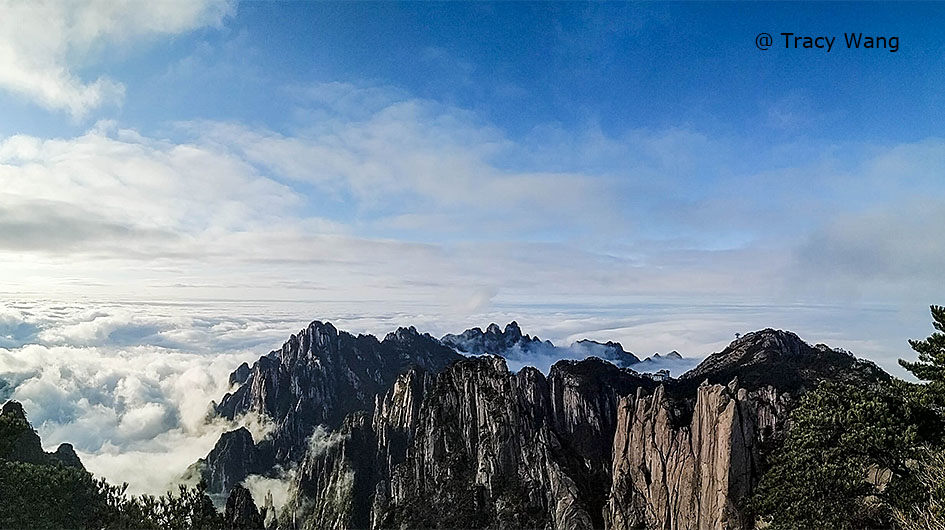 the Sun Hiding behind the Sea of Clouds
Day 8
Huangshan – Hangzhou by Speed Train: Mount
Morning
If the weather is good, you can depart to Lion Peak to see the sunrise at around 05:00 am. Then back to the hotel for breakfast and have a rest before heading to Shuguang Pavilion. It is a good spot to see the view of Shixin Peak, Rising Peak and Lion Peak. After that, hotel check out and take a cable car down. We are back to Hongcun Ancient Village for your luggage and have lunch there.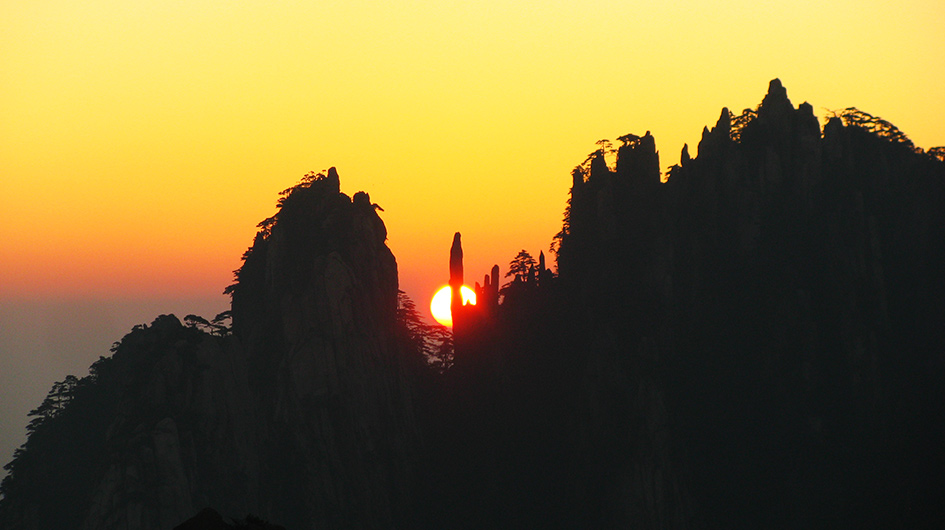 Seeing the sunrise is an worthy experience
Afternoon
After lunch, we will transfer you to Huangshan north station to take your speed train to Hangzhou. On arrival, you will meet your tour guide and be sent to your hotel.
Day 9
City Tour (breakfast & lunch)
Morning
Today we will go to Lingyin Temple and Peak Flying Which are next to each other. Buddhism is the main religion in China and Lingyin Temple is the sacred place to learn Hangzhou history and Buddhism stories.On the hillside facing Lingyin temple, Peak Flying is full of Buddhist grottoes of the five dynasties, with more than 340 statues, which are rare artistic treasures of ancient grottoes in southern China, comparable to Dazu stone carvings in Chongqing.
Enjoy traditional Hangbang cuisine for lunch.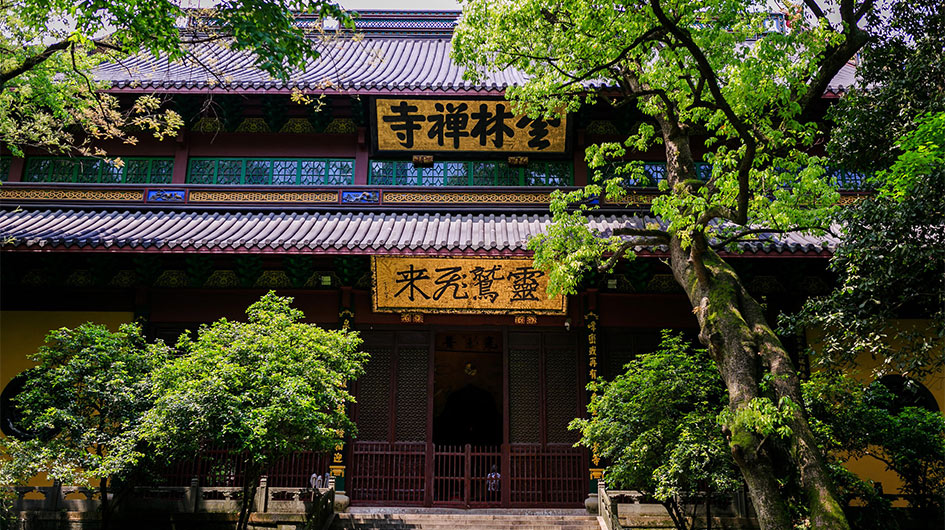 Lingyin Temple
Afternoon
West Lake, a shining pearl, decorates Hangzhou with its fabulous view. Walking around the lake and having a boat ride is just enjoyable as it is. Bike rent is available for those who love cycling.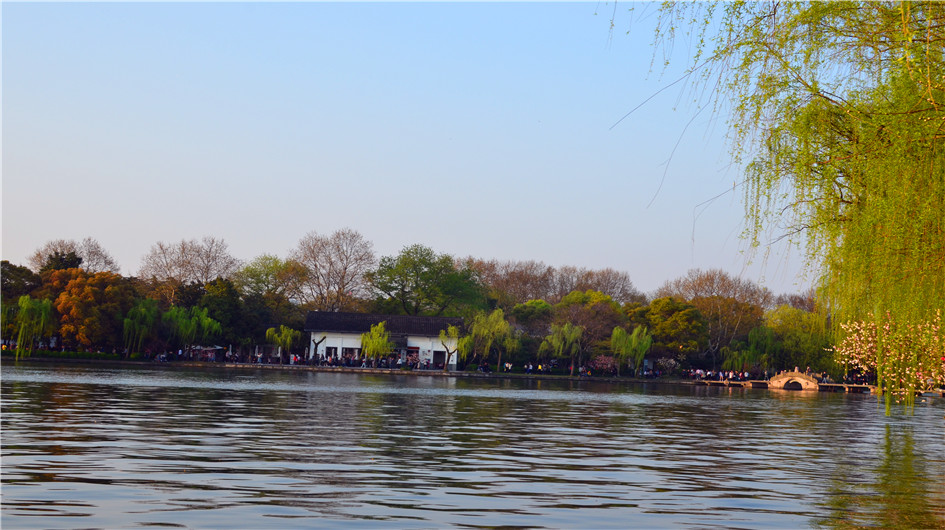 Lotus flowers covering the West Lake in summer
Then it is time to learn some basic knowledge of Chinese traditional medicine by visiting Museum of Hu Qing Yu Tang Traditional Chinese. It has a large collection of all types of Chinese medicine plants, animals, mineral specimens, and a large variety of pharmaceutical equipment.
Evening
Recommended activity:
Impression West Lake is another "Impression" series live performance after Impression Sanjie Liu and Impression Lijiang.Through dynamic interpretation and reappearance of real scenes, Hangzhou's urban connotation and natural landscape were condensed into a high-standard artistic feast, which was introduced to the world.
Day 10
Hangzhou - Suzhou by Speed Train: City Tour (breakfast & lunch)
Morning
Suzhou is less than two hours away by speed train from Hangzhou. Our guide will meet you at Suzhou train station and take you to have Sue cuisine for lunch at a local restaurant. You will find that it tastes very different from Hangbang cuisine.
Afternoon
The exquisite gardens in Suzhou are well reputed both at home and abroad.We have selected the Humble Administrator's Garden and Lion Grove Garden for you, which are both listed as World Cultural Heritage sites. If there is still more free time, you can stop over at Lingering Garden.These private gardens are similar but different in settings, decorations, scale and design.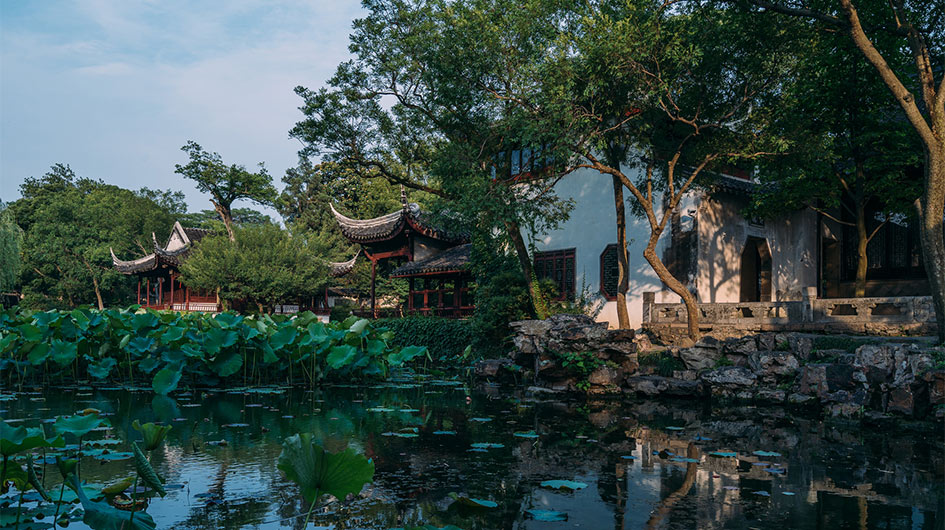 The Humble Administrator's Garden
Day 11
Suzhou – Shanghai by Speed Train: Tongli Water Town (breakfast & lunch)
Morning
Today we will drive you to Tongli, which is representative of many water towns in eastern China. It is a well preserved historic village that was built on a canal approximately 1,000 years ago. On arrival, you can first take a walk on Ming and Qing Street which is narrow and formed by stone alleys. Next you will go to the highlight of the tour - Tuisi Garden. It is the most famous private garden in Tongli and features horizontal architecture, the essence of a classical garden, and small and exquisite layout. And then you will visit the famous Tongli Three Bridges. It is closely connected with the local customs. For example, "walking on the bridge" is to avoid disaster and seek for happiness. You will have lunch at a restaurant in town.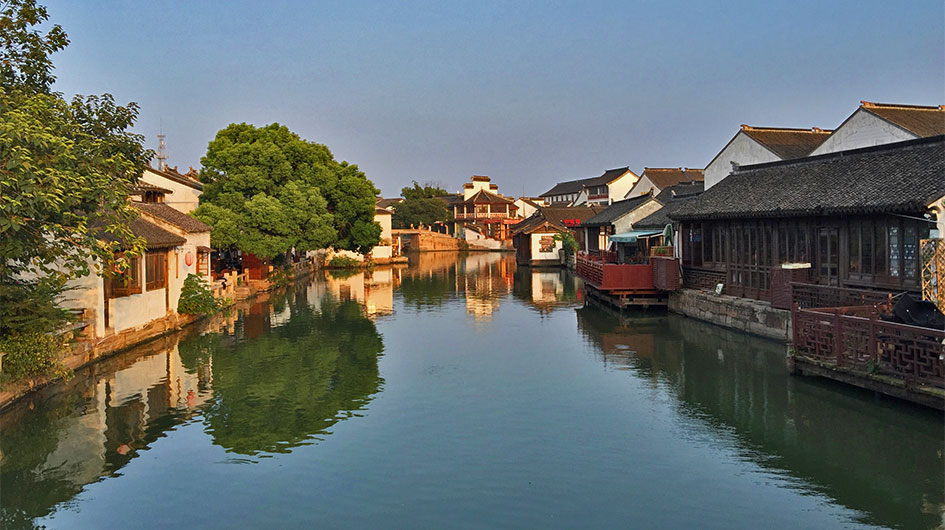 Afternoon
After lunch, Chongbin Hallis your first stop. It is most attractive by its scientific building structure and carving. If you are interested, you can catch a Kun opera show on an open-air stage. And then you will visit the Pearl Pagoda, the largest garden in Tongli with many legendary stories behind it. Finally, have a 30-minute boat ride along the canal to finish this day. Your guide will send you to the train station for boarding your speed train to Shanghai. After arrival in Shanghai, your guide and driver will escort you to your hotel and help you with check-in.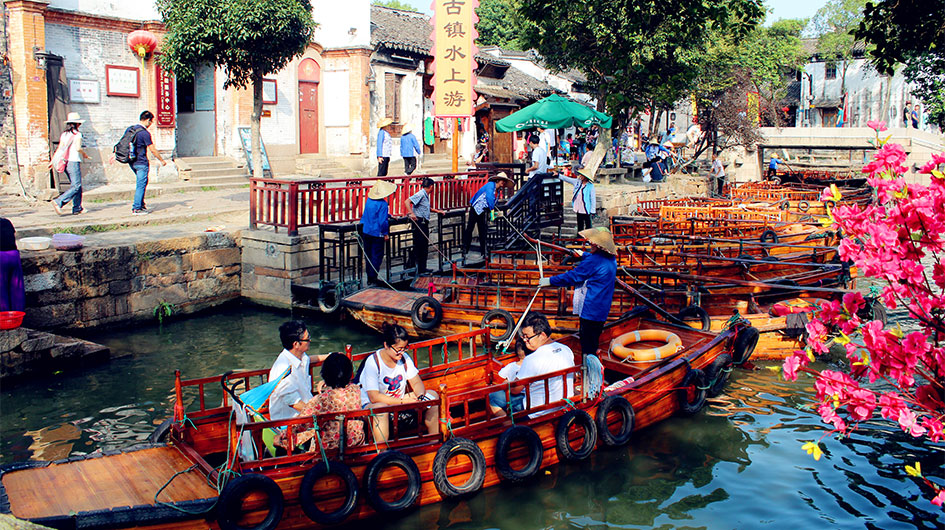 Tongli Gondola Ride
Day 12
Shanghai: City Tour (breakfast & lunch)
Morning
Start your day from Shanghai Museum. It is one of the best museums in China with a phenomenal collection of ancient ceramics, ancient bronzes, and paintings. You will then visit Yuyuan Garden and Yuyuan Bazaar where you can explore some old parts of Shanghai. You can try a Shanghai snack – Shen jian bao. Enjoy lunch at a local restaurant.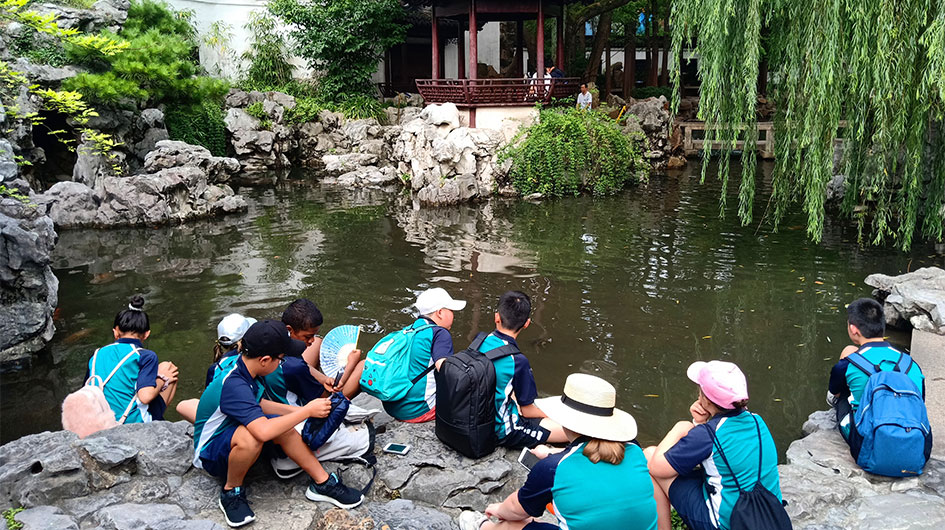 Yu Garden
Afternoon
Strolling along The Bund, you can learn about Shanghai's history. Go across Huangpu River and have a panoramic view over the skyscrapers at Pudong District from the glass deck of the Oriental Pearl TV Tower. If you are interested, you can go to Xin Tian Di and the Old French Concession to see the old buildings.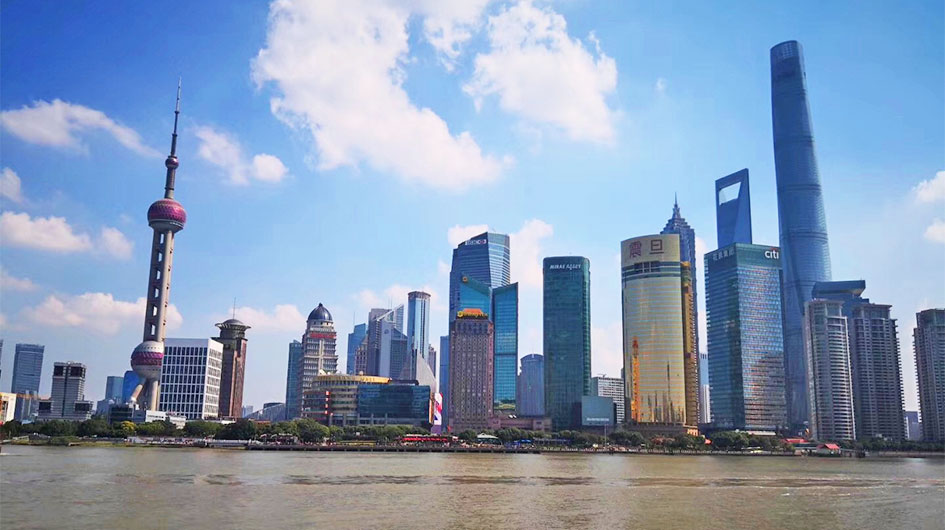 Shanghai: the Magic City
Evening
Recommended activity:
1. A live acrobatic show by Shanghai Acrobatic Troupe or another one called 'ERA, Intersection of Time'.
2. Night cruise along Huangpu River to see the beautiful city lights on both sides.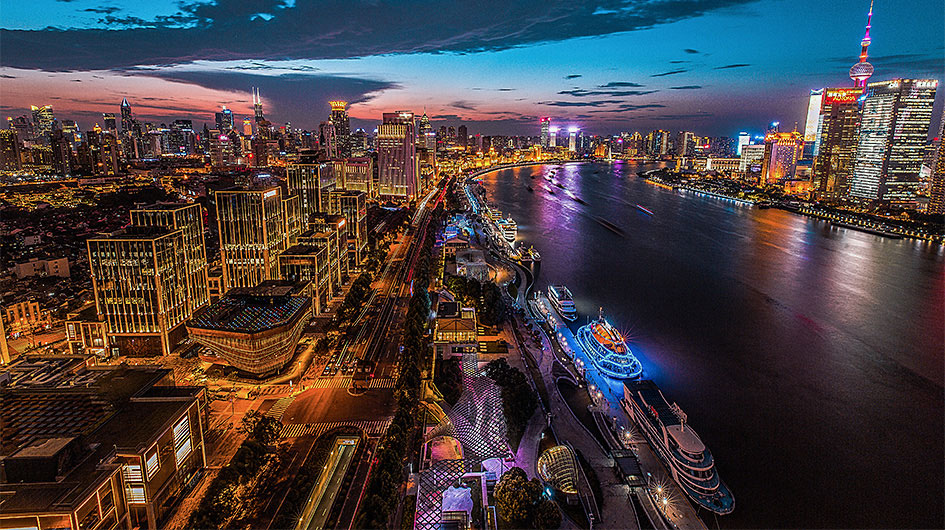 Night cruise along Huangpu River
Day 13
Shanghai Departure (breakfast)
The morning is free for you to do some shopping and packing before being transferred to the international airport for your flight home.
Featured Hotel
| | Comfortable | Deluxe |
| --- | --- | --- |
| Beijing | Penta Hotel Beijing | Regent Beijing |
| Xi'an | Grand Noble Hotel Xi'an | Wyndham Grand Xian South |
| Hongcun Village | Shilili Honeymoon Boutique Resort Hongcun village | Shilili Honeymoon Boutique Resort Hongcun village |
| Yellow Mountain | Beihai Hotel | Crowne Plaza Huangshan Yucheng |
| Hangzhou | Hangzhou Zhong Wei Sunny hotel | Sofitel Westlake Hangzhou |
| Suzhou | Hotel Soul Suzhou | Pan Pacific Suzhou |
| Shanghai | Narada Boutique Hotel Shanghai Bund | Radisson Blu Hotel Shanghai New World |
What's Included
Hotel accommodation centrally located
Authentic Chinese food for included lunches
Entrance fee to the attractions listed
Experienced and knowledgeable local experts
Private vehicle with licensed driver
Flight tickets from Xi'an to Huangshan
Speed train tickets from Beijing to Xi'an; from Huangshan to Hangzhou; from Hangzhou to Suzhou; from Suzhou to Shanghai
FAQs
1. When is the best time to visit China?
The best season to come to China is autumn, late September and October. The weather is optimal in most of China at this time. The summer rain and heat has passed so it's relatively dry with a nice, mild temperature. The major Chinese attractions in Beijing, Xi'an, Shanghai, Guilin, Hong Kong and Chengdu are comfortable to visit.
2. I heard hotels in China always ask for a large deposit when I check-in, is this true?
Yes. It's been noted that hotels in China often require a cash deposit from you upon check in. It will be refunded or used for any of your expense when you check out.
3. Why are the beds in China so hard?
Except for the international-chain hotels, the beds in most Chinese hotels are hard for westerners. Chinese people believe that hard beds are good for your health due to the theory of Chinese Medicine. You can always ask for an extra blanket from the housekeeper to make it softer.
4. Do hotels in China provide free Wi-Fi access?
Yes, 90% hotels in China have free Wi-Fi access in the rooms and in public areas, such as the dining room and lobby. However, some hotels below 3-star ranking may only have Wi-Fi in the rooms.