Top 5 Shangri-La Delicacies
Besides its natural beauty, Shangri-La is also a haven for foodies. Delicacies here have a Tibetan flavor and are always nutritious.
1. Tibetan Pastries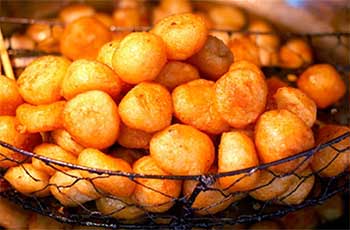 There is a large variety of Tibetan-style cakes, and fried pastries. 'Basa' cakes are the most common set that are used for festive celebrations and entertaining guests. The fried pastry is 'xianna' in Tibetan language. It is squeezed into the shape of a fine knot with ghee, sugar and other raw materials before frying. 'Basa' cakes are made in this way, steaming the flour into a bean-sized noodle ball, adding it to the broth soup and then adding the cheese and brown sugar as the seasonings. Longyan steamed buns and fried 'Shulushulu' are also very delicious.
Features: various kinds, tasty
Where to go: The Silent Holy Stones Tibetan Restaurant
Address: 3 Zuobarui, Dukezong Ancient Town
2. Zanba (Tsampa)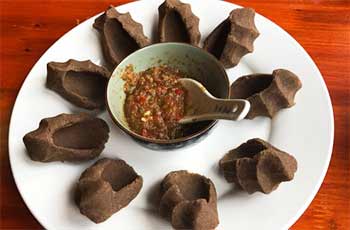 Zanba is on the must try list if you travel to Shangri-La. After being cooked with green barley or peas, the local people grind it into flour, and mix it with barley wine or ghee tea, or with salt tea or yogurt. The nutrition value of it is very rich, and it is very convenient to carry. The local herdsmen usually hang a bag of Zanba around their waist. If they are hungry, they can easily grab it and eat.
Features: crispy, nutritious
Where to go: The Silent Holy Stones Tibetan Restaurant
Address: 3 Zuobarui, Dukezong Ancient Town
3. Ghee Tea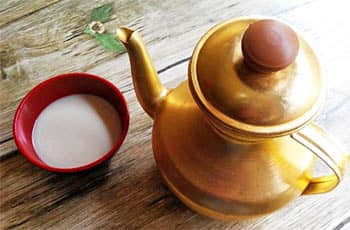 Tibetans' favorite drink is ghee tea. According to legend, Princess Wencheng was not used to the diet of the plateau when she first arrived in Tibet. She came up with a way to drink half a cup of milk and then a cup of tea. Later, in order to drink milk and tea together, it has evolved into today's ghee tea. Pour the local tea into the tea pot, add ghee, salt and refined spices, stir the oil tea to blend and heat, then you can drink ghee tea. The ghee is high in calories. When you have a cup of ghee tea in the winter, it is delicious and can instantly warm you up.
Features: tasty, silky, with a high calorie
Where to go: Li Xiangyuan Ribs Restaurant
Address: 64 Chicika Street (opposite to prefecture tourism group)
4. Yogurt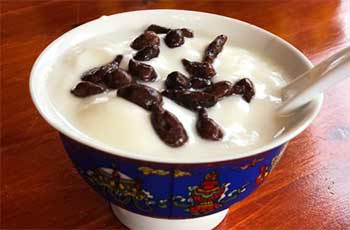 The Tibetan language for yogurt is 'shuo'. It is a kind of dairy product in the Tibetan family of Zhongdian. It is made from milk that has been refined with ghee. Local residents call it 'longevity food' because it has a very rich nutritional value, is easy to digest and to be absorbed. It tastes sweet, not too sour, smooth and delicious. It is a natural supplement that prolongs life.
Features: silky, tasty, helps digestion
Where to go: Happy Taste Restaurant and Bar
Address: 7 Chilangshuo, Dukezong Ancient Town( near Moonlight Square)
5. Milk Slag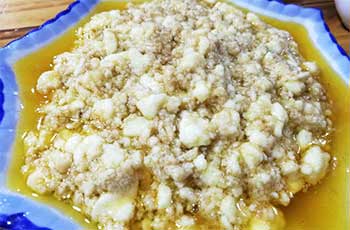 The milk slag and ghee are made in the same way. After the milk and the ghee are separated, they are boiled in water, then cooled, and then filtered. The milk residue left in the filter, which is white, sour, nutritious, and nourishes 'qi' and blood, is the milk slag. The fried milk slag made from crispy fried milk slag and brown sugar is a traditional snack to welcome guests in Tibetan families.
Feature: healthy, nutritious
Where to go: Guita Restaurant
Address: Jinlong Street, Dukezong Ancient Town( next to Zhuji Hotel)
Have a question?
OR
Are you eager to begin your Chinese cultural journey?
Drop us a line and we will promptly connect you with our leading China expert!