Top 7 Ideas for a School Trip to China
Recommended 7 types of educational student tours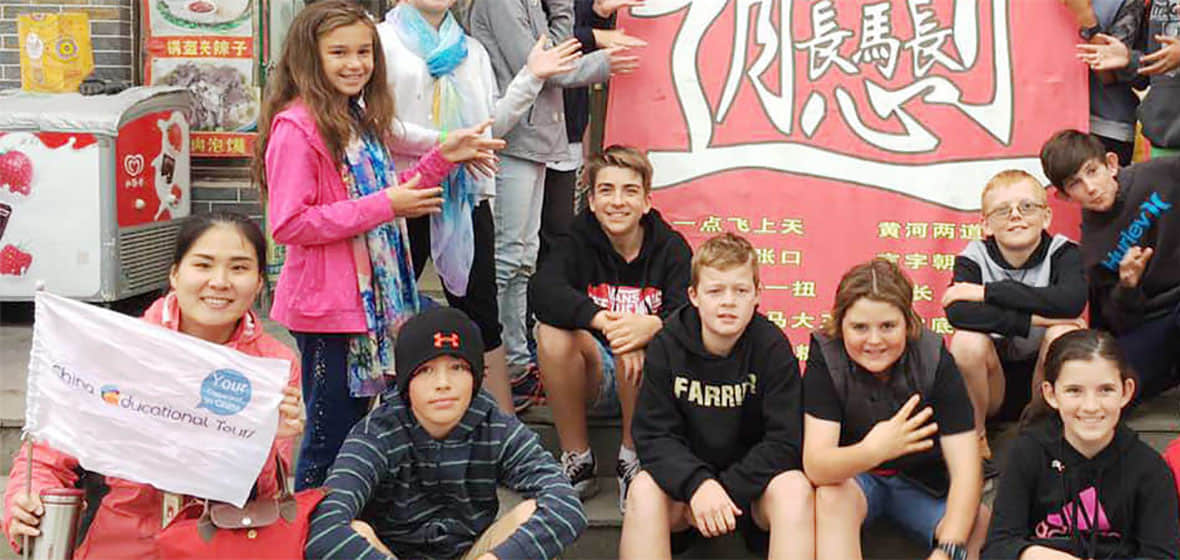 What makes a student different and distinguished? The answer is the experience they have. Traveling is one of the most important experiences that students can have in their lifetime. Where they go and what they see matters. Field trips are one of the most impressive things that students can remember from their school life. It may help them decide what they want to be. There will be something in their travel experience that can spark their passion or curiosity. What can China offer on a school field trip?
1. Sightseeing Field Trip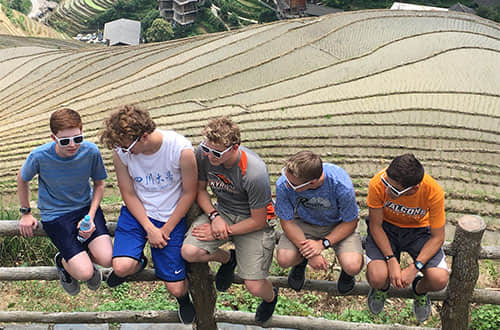 A sightseeing field trip is definitely the most popular one for students. Sightseeing is also the most efficient way to open their minds. When they explore China, they will get a better understanding of the Chinese people, including the culture, history, and background. China has more than 5,000 years of rich history, so admire historical sites, taste the local food, explore ancient architecture, and be immersed in World Heritage Sites. All of these interesting activities will inspire and educate students. The sightseeing experience will help them understand the diversity of cultures.
Tour Recommendation: China World Heritage Discovery
2. Language Educational Field Trip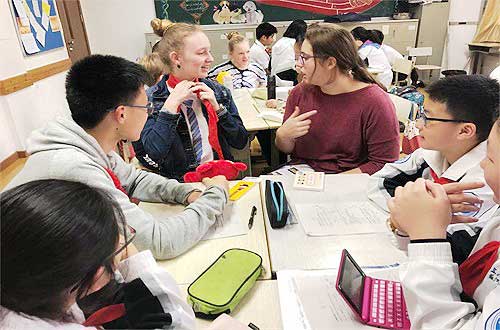 The Chinese central government set up the Confucius Institute to promote Mandarin and Chinese culture in 2004. By 2017, there have been more than 500 Confucius Institutes set up and 1,000 Confucius Institute courses all over the world. Mandarin is becoming more and more popular in western schools. In the state of Victoria, Australia, some primary schools teach students Chinese from Grade 4.
Learning Mandarin in China is very important and helpful for students. Not only can they improve their language, they can also explore the alluring Chinese culture at the same time. We provide various language learning programs to students at different language levels. For the beginner, we can arrange a primary school visit, where students can communicate with Chinese students and learn from them. For those who want to improve their language skills, we can arrange courses at Chinese language schools. The courses can range from 2 days to a couple of months. We can tailor the course to students if they prefer to learn in the morning and travel in the afternoon. We can also arrange HSK courses for those who want to pass the HSK test. The professional and highly experienced teachers at the language schools will help them improve their speaking and writing skills dramatically.
Sample Tour: HSK Training and Cultural Tour in Beijing
3. Culture Educational Field Trip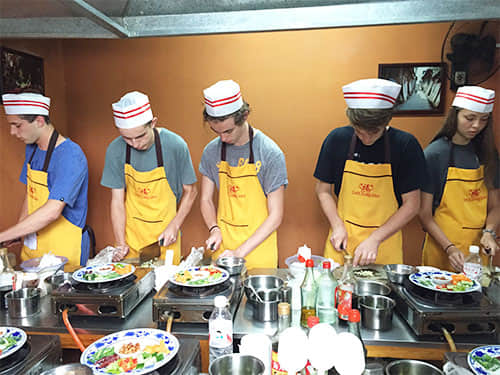 China has one of the oldest cultures in the world. Notable components of Chinese culture include painting and calligraphy, ceramics, architecture, music, literature, martial arts, cuisine, philosophy, and religion. We have curated some activities to help the students to immerse themselves in the rich culture.
Painting and calligraphy learning: Students can choose a 1.5 hour painting or calligraphy class. The teacher will give them briefings about Chinese painting or calligraphy and teach them how to write some Chinese words or make a traditional Chinese painting.
Cooking class: The cook will take students to see the Chinese daily food market and shop for ingredients with them. Students will cook three dishes under the guidance of the Chinese cook.
Making terracotta figurines: The Terracotta Warriors is one of eight wonders in the world. With this program, students will learn how to make a terracotta figurine in person and keep it as a memorable souvenir. They will be amazed by the wisdom of Chinese people about 2,000 years ago.
Click to start planning the unique student trip to China.
4. Gardening and Farming Field Trip
The Classical Gardens of Suzhou have been on the UNESCO World Heritage List since 1997. Pay a visit to Suzhou to immerse yourself in the traditional Chinese gardens' atmosphere. The smart design and setting will help students understand the rich Chinese culture. Bonsai plays a very important role in a typical Chinese garden. Our special program will invite a gardener from one of the most famous gardens to teach students how to make a bonsai. The students will not only learn more about bonsai in China, but also learn skills to help their families with gardening when they return from the trip.
Guilin is famous for its natural landscape and beautiful countryside. Our farming activities in this city include: visiting a local farmer's house and learning about China's countryside policy, gardening, planting rice paddies and vegetables, and making some handicraft and bean curd. We choose the best time of year to visit each type of farm based on what operations may be going on at the time – planting and harvesting. The students can also take part in a community project in the minority tribes in Guizhou Province. They will be working alongside local families, assisting to reconstruct rice fields. Reinforced rice fields have the benefit of providing water all year round for crops, act as a water reservoir for the village community, and can be used as a fish pond to raise carps.
5. Manufacturing Facility and Business Field Trip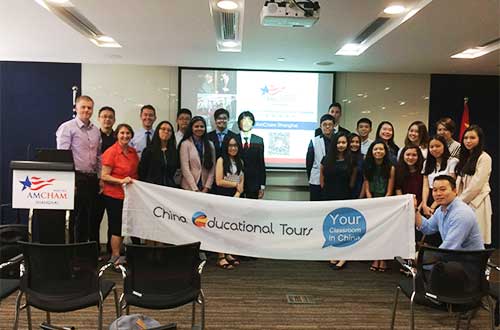 China's economy has been developing extremely fast in the past 10 years. It is the second biggest economy in the world right now. Not only are there traditional industries like steel factories, the AI (artificial intelligence) companies are also among the best in the world. There are more and more Chinese factories and companies open to the public. They are more than happy to communicate with international students and share their experiences. Furthermore, the students can pay a visit to international companies like Coca Cola and the Volkswagen Auto Factory in China.
We here at CET also can arrange a lecture with the International Chamber of Commerce. Students will learn from their fellowman about how to do business with the Chinese government and local people. It's a great place for students to learn about various types of companies and how they make money selling products and services. The mechanized equipment and assembly lines are fascinating to watch and it is interesting to learn how the raw materials are used to make the final product. As a school, you can also choose small companies in our country as well as the larger ones to expose students to a variety of business ventures.
6. Educational Tour: Music Tour and Sports Tour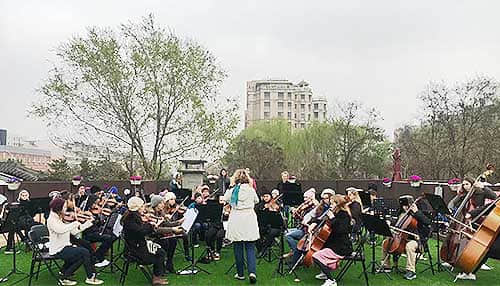 CET can tailor make a tour for schools that want to have a music or sports field trip in China. The music tour provides a valuable opportunity for overseas students and young musicians. They can present performances together with Chinese students of music and have a chance to learn Chinese musical pieces and musical instruments. A public performance can be arranged on the trip as well.
For a sports tour, CET can arrange an exchange program either with a professional club or school team. Participating in interactive games with local players or students can offer a good opportunity to learn from each other and exchange skills.
7. Tailor Made Sister School Exchange Program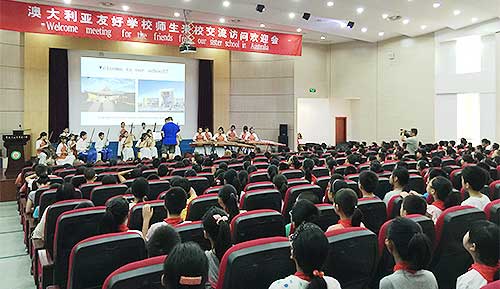 There are many worldwide schools have a sister school in China. They come to visit their sister school every year or two years. China Educational Tours have organized more than 20 schools from Victoria, Australia to visit their sister schools each year in Jiangsu Province, China. We can help schools arrange their whole in-country tour. The only thing that schools need to do is to contact their sister school and set up the timetable and specific activities during their visit. We provide 24/7 support for all the logistics in China.
Sample Tour: China Sister School Exchange Tour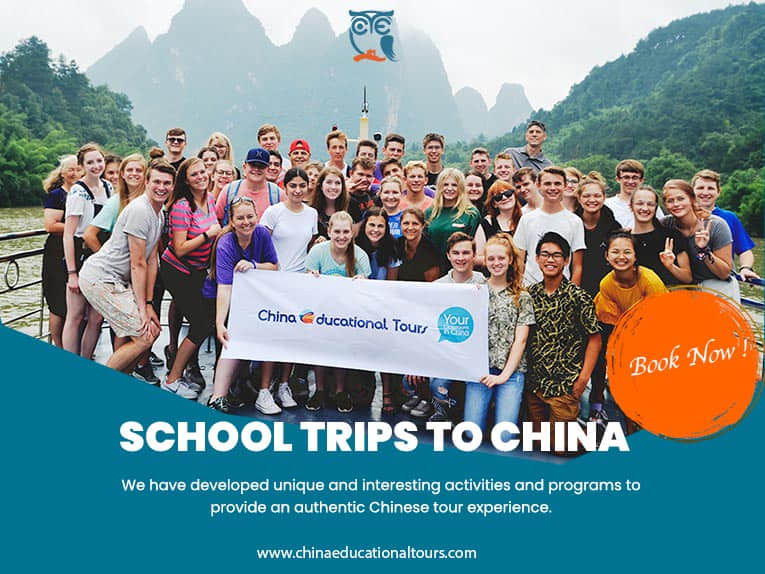 Have a question?
OR
Are you eager to begin your Chinese cultural journey?
Drop us a line and we will promptly connect you with our leading China expert!