Best Hikes For Senior Hikers: Routes & Tips

Hiking can be a very healthy hobby for seniors and a chance to enjoy some fresh air and a variety of landscapes. Hiking doesn't have to be strenuous and difficult, as we can choose some suitable trails to satisfy your needs for sightseeing and exercise. We have carefully selected the following trails for senior hikers.
Hiking the Great Wall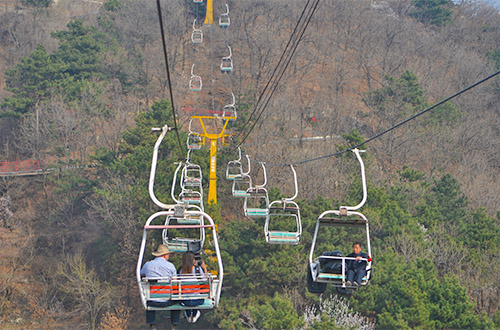 Come to Beijing, where there are many ways to stand on the Great Wall and get a magnificent view. Great Wall hikes will be a unique and unforgettable travel experience for you. Some sections of the Great Wall are steep and more original; but choose the suitable sections for senior visitors to enjoy the fascinating and rich history along with the stunning sights. Less crowded Mutianyu and Badaling Great Wall are highly recommended.
Both Mutianyu and Badaling Great Wall are even wheelchair-friendly; therefore don't worry about managing endless steps and the difficulty of climbing.
Mutianyu Great Wall provides a cable car ride and a toboggan slide, and Badaling offers more no-barrier facilities, such as ramps, cable cars and elevators.
Duration: 3-4 hours
Distance: 3-4km
Difficulty:
Landscape: Great Wall and hills
Hiking around Hongcun Village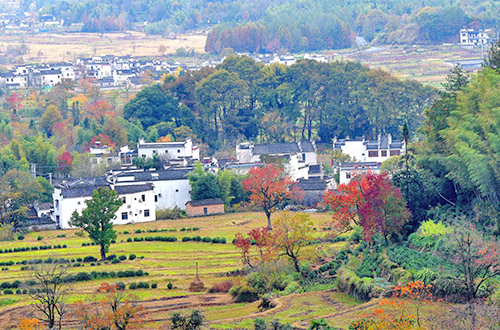 This hiking route has easy terrain, with minimal hill climbs, and contains diverse landscapes, such as the Hui-style architecture, wide-open farmland, and a lake resembling an ink-painting. The main hike itself is about 10 km, looping back to Hongcun Village at the end. It is about 2.5 km or 30 minutes' hiking from Hongcun Village to Tachuan Village. Tachuan wasn't as famous as Hongcun, but it features hundred-year-old houses and gorgeous sights for photography in the autumn. From Tachuan, via Xieli Village to Qishu Lake is about 7 km and leads to freshly worked farm fields and wide natural scenery. Then, you will arrive at the Qishu Lake, which is known as the "Oriental Red Reservoir". The tranquil scenery makes visitors feel like they are walking into a Chinese painting. The site offers a wonderful place for camping, enjoying a barbecue and photographing especially in the morning and evening. Walking not too far, you can return to Hongcun Village.
Duration: 2 hours
Distance: about 10 km
Difficulty:
Landscape: Hui-style architecture, farmland and lakeshore
Hiking at Lugu Lake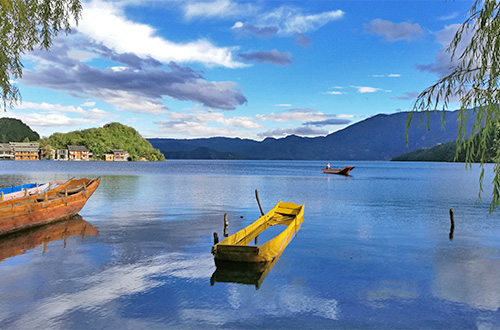 Lugu Lake, at the junction of Sichuan and Yunnan provinces, is a deep lake surrounded by ridged mountains. It is a picturesque place where people go boating and hiking around the lake. Situated around the lake are primitive Mosuo villages, and hikers can arrange their own routes through these small and unchanged villages. You can start with Luoshui village, which is currently the biggest village around the lake. And then go on to Lige Village, about 9km, which is surrounded by water on three sides and is a perfect picture place. Next go to Nisai Village, famed for the Sweetheart Trees, then continue to the Little Luoshui Village that is the last tribe of Mosuo with only 24 remaining households. Then go on to Dazui Village, where there is a fantastic lake view. Lastly, cross the Zhongwa Village to arrive at Lugu Village. The whole route is about 28km in total, and if you have enough time and energy, you can hike to Nushen Bay, the best point to admire the sunset, and take accommodation at the quiet village Luowa or Wuzhi Village.
This hiking route can be arranged over 2 or 3 days. Almost half of the hiking routes around the Lugu Lake were built as hiking trails and by trekking for about 1-2 hours every hiker can reach a village to have a rest. Comfortable hotels have been established at Luoshui Village, Little Luoshui Village, Nisai Village, Dazui Village, Luowa and Wuzhiluo Village.
Duration: 2 hours
Distance: about 28 km
Difficulty:
Landscape: Plateau Lake
Guilin Yulong River Hiking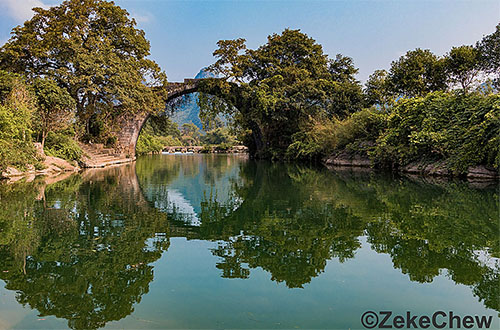 Upstream along Yulong River is farming culture and Karst mountains, and hiking along the Yulong River is a much more authentic and interesting experience. This hike takes you through small local villages and across old stone bridges, and you will have chance to meet local farmers and fishermen, see buffaloes in the field and ducks on the river. When hiking in spring, you can admire the colorful flowers and blossoms. Fuli Bridge and Phoenix Bridge are rainbow type single arch stone bridges, which are at the start and the end of the hike, and if you feel tired midway, you can easily find a place to have rest.
Duration: 2 hours
Distance: about 5.5km
Difficulty:
Landscape: Karst mountains
Xinjiang Kanas River Hiking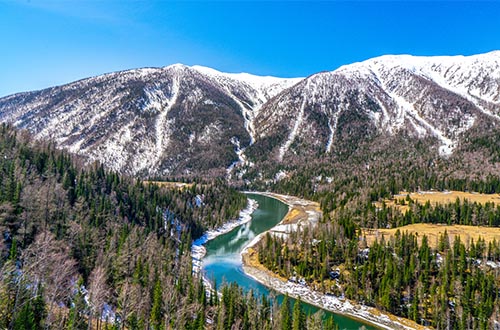 Xinjiang appeals to thousands of hikers because of its mystical land and unique culture. For seniors, you can hike along the Kanas River from Wolong Bay to Shenxian Bay. Kanas River is located at the Kanas Nature Reserve in the Altay mountain area in northern Xijiang. The meandering colorful river has breathtaking views and is the perfect hiking route for senior hikers. Marvel at the picturesque scenery and comfortable wooden walkway that brings you to about 5 km of hiking. After that, you can take a shuttle bus to the Fishing Watching Pavilion. That is also the most popular hiking route and you can enjoy the panorama of the winding Kanas River, snow-capped Friendship peak of Mount Altai, and nearby grasslands.
If your time and energy allow, you can also hike about 5 km continually to the Kanas New Village, and experience a primitive local village.
Duration: 2 hours
Distance: about 5-10km
Difficulty:
Landscape: Glacial landforms
Tips for Seniors Hiking in China
Prepare appropriately before hiking
Before hiking you should check with your doctor to make sure you are fit to hike. If you haven't walked a lot daily, start going for strolls and short trails.
Do research as much as you can
You can collect a lot of information on the Internet, or consult your tour specialist, because the more you know about your destination, the better you can adapt, including knowing about food, customs, transport, and routes. You can also ask your friends who have had experience of hiking. Our CET provides lots of travel information and facts about hiking routes on our website, so if you are interested you can find what you need, and besides, our travel specialists are always pleased to share their knowledge with you.
Choose the Right Route
When you have done a search on hiking routes and found out as much as you can, you will need to make a decision. Never force yourself to go beyond your energy level, pick the most suitable one to make a safe journey for you.
Check the weather before you depart, then pack everything you need for your hiking, and also don't be afraid to cancel your trip if the weather is not ideal. Safety always comes first.
Wear right and take what you need
After checking the weather, make sure to take everything you may need, such as sunscreen, sun glasses, a hat, bug spray, raincoat and emergency pack. Dressing in layers will be convenient to change according to the weather. In addition, wear comfortable hiking boots or shoes.
Bring food and water
Pack a good supply of water and take extra snacks to make sure you will not have low blood sugar. Carry nutrient-dense and high calorie foods when hiking. It may be hard for some seniors to eat enough food when hiking and backpacking, as they may have the common problem of loss of appetite. A good food and water supply can give needed energy in time.
Use a walking stick or hiking pole
Hiking poles help senior hikers to keep their balance and relieve the pressure on the knees. They become another point of support, if you are hiking on a flat route, and if you can take two hiking poles that will be even more helpful.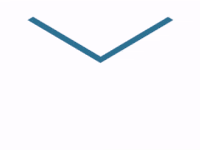 Have a question?
OR
Are you eager to begin your Chinese cultural journey?
Drop us a line and we will promptly connect you with our leading China expert!