Top Chinese Photography Magazines & Websites

Since the arrival of European photographers in Macao in the early 19th century, photography has spread to all regions in China. More and more people have adopted photography either as a hobby or as a job, while we all expect the photographic media to deliver vision of every incident. The media provide a platform to promote photography and showcase the best of whatever professional photographers or photography enthusiasts have captured. Here we represent to you the mainstream photography magazines and websites in China.
1. Photography Magazines
1. Photographers' Companion (Fotomen)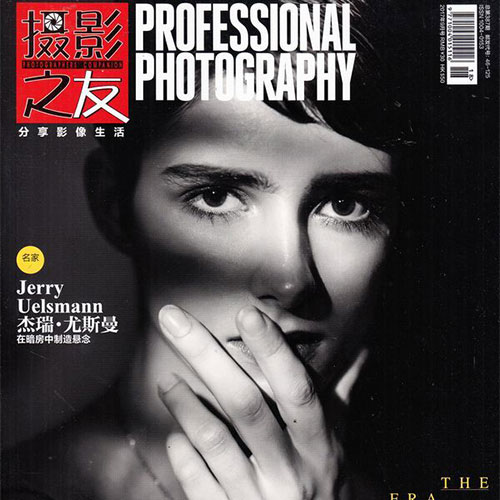 This is a monthly magazine with great national influence. Since the first establishment of the journal in 1985, its quality and standards have been continuously improving. The main columns are the exploration of photography theory, photography characters, appreciation of good works, Guangdong photography history, photography talk, abstract photography, and so on.
It has close communication with nearly 100 international famous equipment brands, and releases the latest products to readers for the first time. Together with the expert group of the magazine, they evaluate the products objectively and fairly, and have become a good interactive platform between consumers and manufacturers. They also cooperate with nearly 200 famous photographers active in landscape, humanities, fashion, portrait and other fields, and form the most experienced guidance team, tailoring the most practical shooting guidance for different levels of enthusiasts.
2. Chinese Photography
Founded in 1957, this was the first photographic art publication in the new China and the core journal of Chinese photography. As the first member magazine of TIPA (Technical Image Press Association) in Asia, Chinese Photography is committed to promoting excellent photographic works at home and abroad and reporting in depth the trends of photography both at home and abroad. The publication is aimed at professionals, and is highly respected by photography professionals, and is also a place for photography lovers to learn more and improve their skills.
Chinese Photography magazine has close contact with photographers, photography groups, photography colleges and publishing institutions in China. They often hold photography seminars, photography competitions, technical lectures, photography tours and other activities. The magazine plays an active role in spreading the latest photography ideas and techniques, and is a flourishing photography creation.
3. Image Vision
Image Vision (a monthly magazine) was founded in 1973 and published at home and abroad. It is sponsored by the National Photosensitive Materials Information Station. The magazine mainly covers new products, technologies, knowledge and the latest information in the imaging industry. The target audience is workers in the image industry, including photography, color development, film studios, and darkrooms. The main columns include: overview, new product introduction, digital imaging, processing and application, technical photography, work appreciation, management and marketing, photographic works, etc. The magazine also won the national Chinese core journal and National excellent science and technology periodical. Regretfully, it has been suspended. The specific time of the resumption of publication is subject to the official news of the magazine.
4. Popular Photography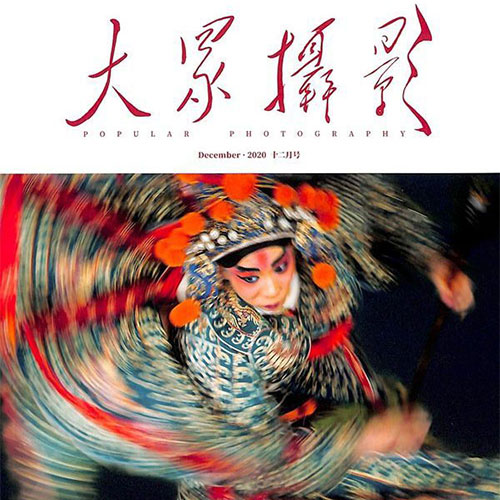 Popular Photography is a monthly magazine which was sponsored by the China Photographers Association in 1958. To be available to the majority of professional and amateur photographers, and to spread the image culture, is stated as its own mission. Here, you can see the original comments on the new information of the industry, read the vivid photography perspective and experience, and appreciate the unique and personal experience of each photographer. Not only can you enjoy examples of wonderful photography works, but also showcase your talents and skills in photography through various photography competitions held by the magazine.
At the same time, this magazine pays attention to the knowledge and the practicability, evaluating the photographic equipment with a large number of its pages. You will learn about the equipment, the experience of users and the shooting, the production techniques, and even photography problem solving help through the form of questions and answers. Please check out their official website to have a general idea about it.
5. Portrait Photography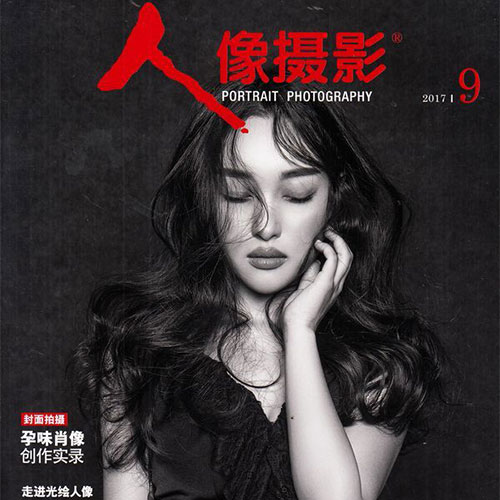 Portrait Photography, founded in 1983, is a photographic art publication sponsored by the China Federation of Commerce. This journal focuses on publishing theoretical innovation in the field of art and new ideas and achievements of practical exploration. It is oriented to the studio operators and the majority of photography enthusiasts, with the introduction of excellent portrait works, photography practical technology, post-technical skills, professional equipment knowledge, studio practical experience, makeup modeling skills, and photography industry information as the main content. It involves artistic portraiture, wedding photography, children's photography, human body photography, portrait photography, documentary portraiture, advertising portraiture and other photography categories. Portrait Photography is a publication about the art of photography. According to the development and changes in the photography industry, constantly improving the content of the publication, and enhancing the quality of the publication. You can learn more by clicking http://www.rxsy.net/.
2. Photography Websites
1. Fengniao.com
Fengniao.com was founded in 2000, merged into CNET Group (http://www.cnet.com/) in 2004, and became a member of CBSI Group (https://www.cbsinteractive.com.au/) in 2008. The audience group covers the whole Chinese mainland, Hong Kong, Macao and Taiwan, and the global Chinese community. There are four main sections in the website: Hot News, Classroom, Transaction, and Forum. People can get first-hand photography information and take the photography training courses at different levels on the site. For the photography lovers in the early stages, it is recommended to check out the "Transaction" section and see if there is any available photographic equipment to buy second-hand. Many original works are posted on the "Forum" section; people can exchange photography experiences with each other. In general, it is friendly to both new beginners and professionals.
Daily traffic reaches 8 million. It has more than 1.9 million visitors, more than 1.5 million registered users, 20,000-30,000 online users at the same time, more than 400,000 registered professional photographers, more than 10,000 registered models, and 5,000 makeup artists. Please click on https://www.fengniao.com/.
2. 500px
I'm pretty sure that many photographers know this website. Founded in Canada in 2003, this photo community aims to share and discover amazing photos, and find the best photographers and like-minded friends for professional creative photographers. Here you can exchange shooting tips and create your own personal photo page. A lot of classic pictures are spread from this website. Furthermore, there are a lot of photography techniques worth learning.
The site offers both free and paid accounts, where photographers can sell their photos while users can buy their favorite ones. Users can also download and install the official APP on their mobile phones and tablet PCs. In the APP, you can browse popular, edit selection and categories, and different combinations of photos. Full-size images can be viewed in it as well. For more details, please check https://500px.com.cn/.
3. POCO
POCO, founded in 2003, is the largest original picture interactive community in China. It shares nearly 400 million original photos and has its own APP. Photos there are more fashionable. Many users share shooting skills via video, which is suitable for photography enthusiasts of all stages. The site has received many recommendations, such as "The most development potential enterprise in personal space category in 2007", "Top 10 Innovative Media in 2006", "Best Web 2.0 website in South China in 2006", and "the first prize of Top Ten Excellent Personal Software". The communities of photography, food, travel, pets, cars, and e-magazine are the most active sections. Its APP features complete functionality and practicability. See if you can find something interesting by clicking https://www.poco.cn/.
4. Tuchong.com
Tuchong.com is a relatively old photography community, which has more than eight million photography users. With dozens of professional photography communities including documentary, landscape, portrait, ecology, black and white, equipment, Canon, Nikon, Pentax and so on, the site is a platform for image processing and communication. Huge photos, albums and blogs are all managed and maintained jointly by the photographers. This will help all photography lovers to experience and explore the value that they may not have yet realized.
In addition to beautiful photos and photography skills, they care more about the identity of the values behind the images. You can create your personal album there, invite your families and friends, and be active within your own circle. A public photo blog can be opened there as well, recording life and telling your story. Over a million bonus events and competitions are held throughout the year, with the benefits of winning a prize or becoming a contracted photographer. You can visit the site by clicking on https://tuchong.com/.
5. Pacific Photography Tribe
Pacific Photography Tribe is a website of excellent photography works. Like the others, the site also has various themes, such as portrait, landscape, travel, life, ecology and documentary. In addition, the photography tribe organizes photography lovers gatherings in various regions, and will launch some offline activities from time to time. Face-to-face communication would create different sparkles and react immediately. If this is what you need, please pay attention to this site: https://dp.pconline.com.cn/.
Good photographic media just give people more material accumulation and experiences to share. Hands-on practice is the most important part of photography. Hopefully, you can take your own satisfactory photos through your learning from these platforms.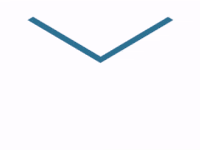 Have a question?
OR
Are you eager to begin your Chinese cultural journey?
Drop us a line and we will promptly connect you with our leading China expert!