Our summer travel programs for students offer more than just one week of independent Chinese language study. Students will also gain insight into Chinese culture, history, and ethnic groups as they travel across the country. By engaging with local people, they will get an authentic experience of China beyond the textbooks. From folk traditions to architectural marvels, each stop on the journey has something new to discover about this diverse nation. Immersing themselves in the everyday life of various communities, students will encounter the 'real China' up close.
Forbidden City Heritage Walk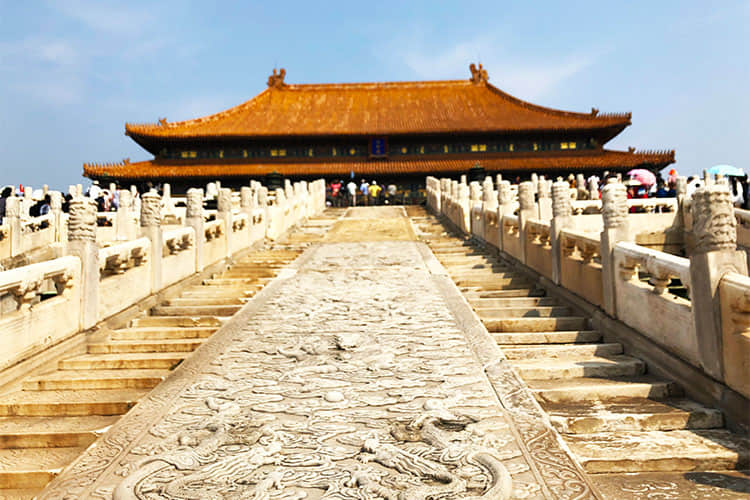 This UNESCO World Heritage site was home to 24 emperors and the center of power for over 500 years. Your expert guide has studied every nook and cranny and will take you on a rockstar tour beyond the normal tourist track. He'll reveal secret corners, whisper juicy stories of courtly intrigue, and immerse you in the fascinating history of this city-within-a-city.
Spend 4-5 hours exploring this palace complex with several short breaks to rest your feet.
Hutong: A unique feature of Beijing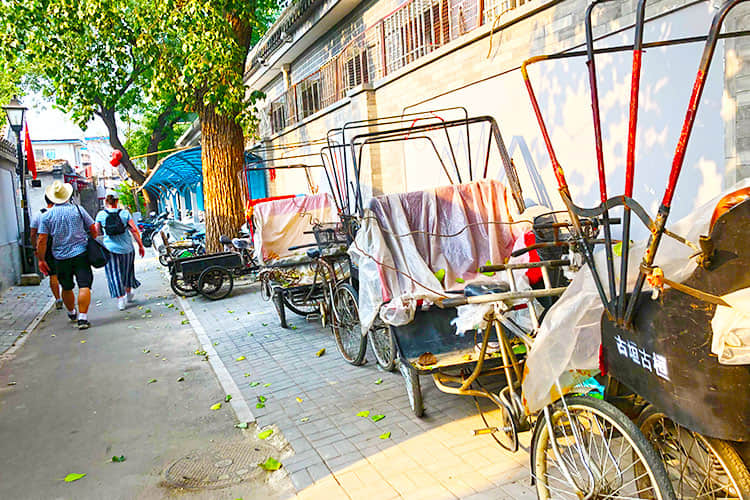 Immerse yourself in the Hutong alleys, strolling through these historic neighborhoods on foot. Pop into a local home to meet residents who have lived here for generations, gaining insight into their traditional way of life.
Hiking Great Wall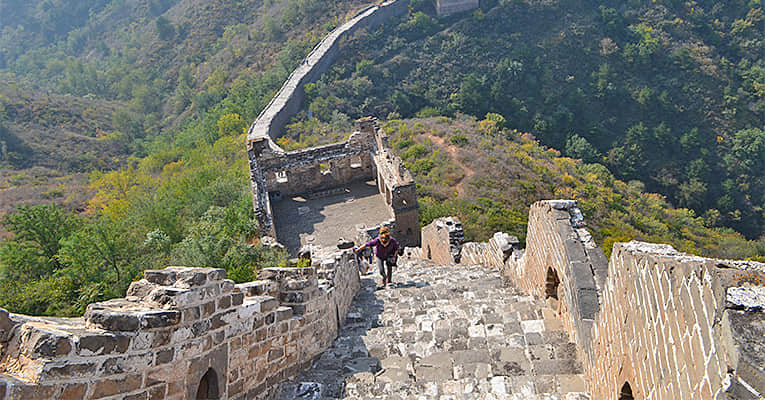 We've picked two prime hiking routes for their cinematic scenery and thrilling adventures.
First up, the Jinshanling to Simatai West route. This 5km (3 mile) stretch is a history buff's dream with original Ming dynasty construction. Watch the wall wind along mountain ridges into the distance past ruined and restored sections alike. Schedule about 3 hours to immerse yourself in the majestic views.
For a more extreme Great Wall experience, challenge yourself with the Jiankou to Mutianyu hike. This 10km (6 mile) path is no walk in the park! You'll climb rickety wooden ladders straight out of an Indiana Jones flick. Dodge trees growing wild on the walls. Scale a 50-degree incline down crumbling stone steps. Weaving through ruins and cliffs, each turn reveals new and outrageous vistas. Leave 5 breathless hours for this once-in-a-lifetime trek.
Whichever you choose, you'll gain a new appreciation for the Great Wall's grandeur and China's tenacity. Trek these ancient engineering marvels and ignite your adventurous spirit!
Visit China's top university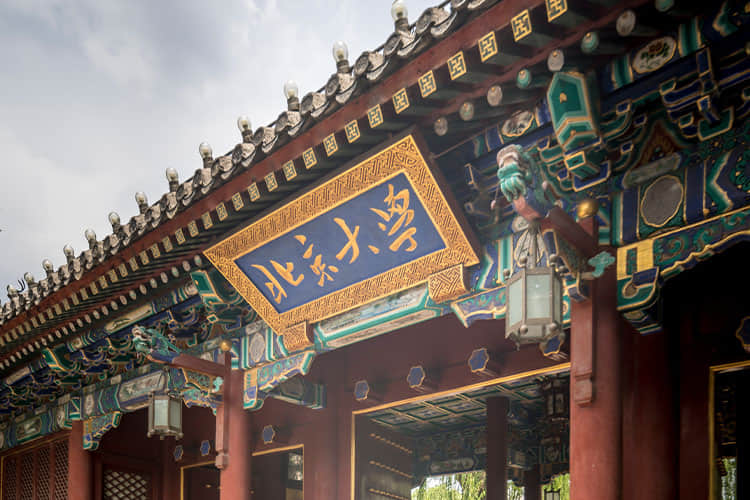 Visit Peking University, one of China's most prestigious universities. Founded in 1898 as the Imperial University of Peking, it is the first national university in Chinese modern history. Located in northwest Beijing, its beautiful campus blends traditional and modern architecture. Peking University is renowned for its outstanding education and research in both sciences and humanities.
Also explore the campus of Tsinghua University, another top university in China. Established in 1911, Tsinghua University has a motto of "Self-Discipline and Social Commitment" and is dedicated to academic excellence and innovation. Its campus features a mix of Chinese and Western style buildings surrounded by lush vegetation. Tsinghua University is best known for its engineering, natural sciences, and business programs.
Both universities offer a window into China's education system and youth culture. Going on campus tours and seeing the historic buildings and student life will be a memorable cultural experience.
Taichi Experience and Chinese Calligraphy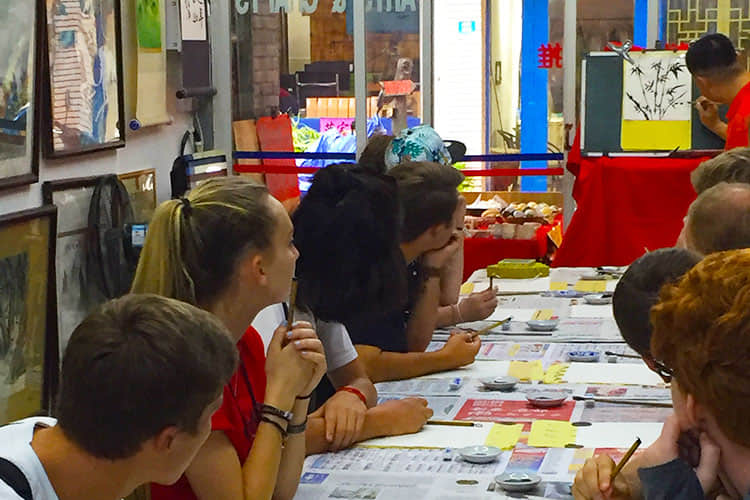 Taichi focuses on harnessing qi, or "life energy," within the body to find balance between opposing forces of yin and yang. Though the movements are unhurried and gentle, they require strength and precision.
In this Chinese calligraphy class, discover the ancient art of Chinese character writing. Chinese calligraphy is valued for its aesthetic beauty as the characters flow together to create unique pieces of artwork. Through practice, you can begin to sense the meditative focus and creative joy in writing beautiful Chinese characters.
Indoor Chinese Learning Courses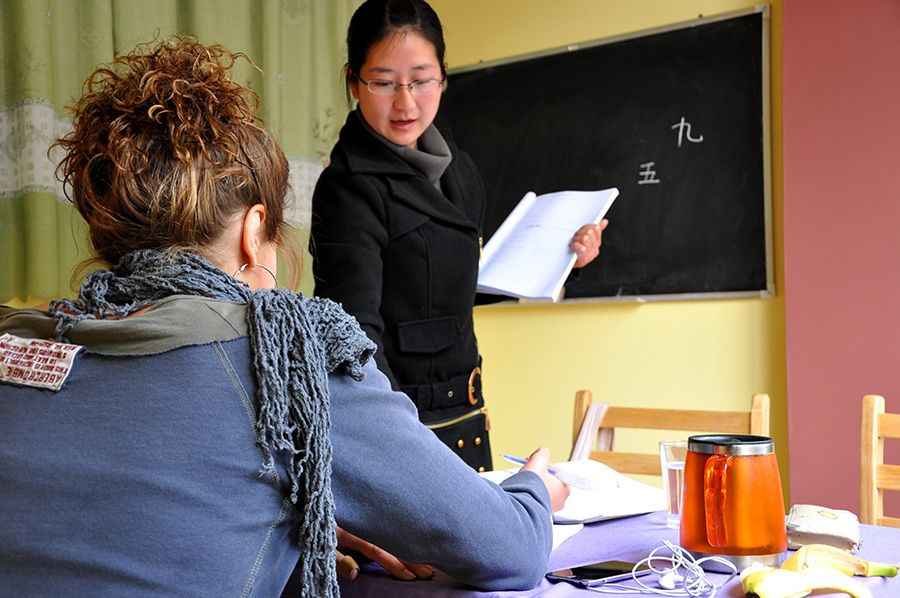 Students will engage in intensive Mandarin language study for four hours each morning (20 hours weekly) with three distinct instructors in one-on-one personalized sessions. The lessons are carefully tailored to each learner's abilities and paced for maximum progression.
Midday meals will be provided in the campus dining facilities, allowing students to restore their energy levels. The lunch period also provides opportunities for independent study in the library, conversation practice with peer students, or simple relaxation.
The afternoons will be devoted to experiential cultural workshops. Through hands-on activities like calligraphy, cooking, Tai Chi, and more, participants will deepen their appreciation for the richness of Chinese culture and heritage. Expert facilitators ensure students are actively engaged while enjoying these immersive sessions.
The program provides the perfect balance of intensive language training and engaging cultural encounters. Students will build fluency and broaden their perspectives, developing a well-rounded understanding of China through this comprehensive immersion experience.
Outdoor Activities
1. Boat ride on the Li River from Guilin all the way down to Yangshuo
2. Hiking along Terraced Rice Fields
3. Biking through old villages in Yangshuo
4. Kayak on the beautiful Li River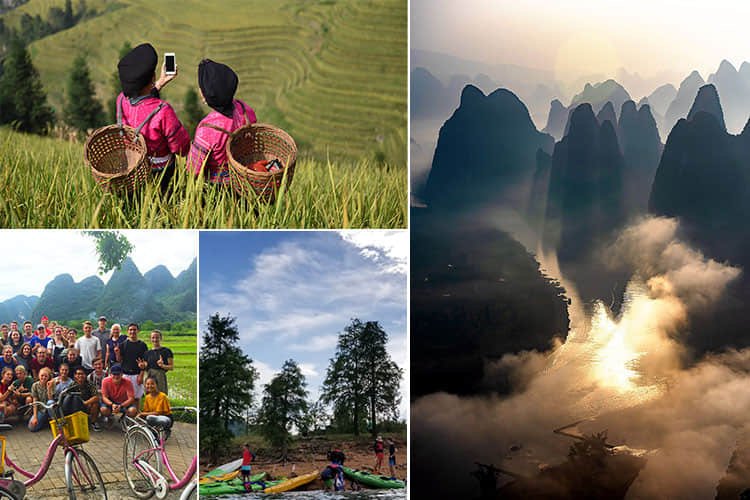 Community Service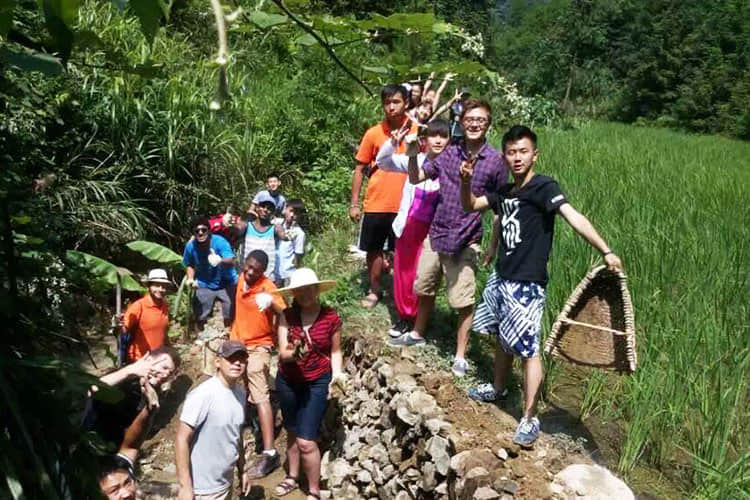 Students will have the opportunity to assist local villagers in constructing a fish pond. This hands-on experience provides insight into traditional agricultural practices.
The process will likely involve multiple phases spanning two days:
Digging and excavating the pond area
Transporting and setting aside excess dirt
Shaping and defining the pond hollow
Erecting retaining walls to hold water, using sand/cement mixture
Waterproofing the walls by cementing and smoothing surfaces
Compacting the surrounding soil
Filling the completed pond structure with water
With guidance from experienced locals, students will actively participate in various stages of the construction process. This collaborative effort allows for cultural learning and exchange through purposeful work.
The process of building a fully functioning fish pond from the ground up teaches valuable lessons about irrigation, engineering, sustainability, and cooperation. Students gain perspective on the realities of rural life while contributing to a meaningful community project.
Matang Gejia Village & the batik skill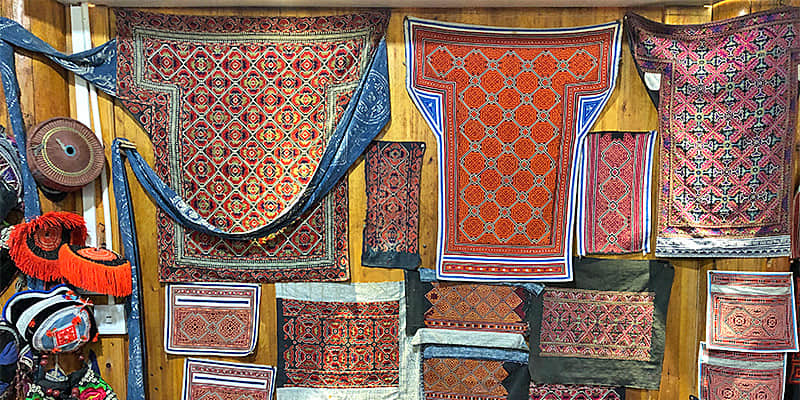 Students will have the unique opportunity to interact with the Gejia community, an ethnic minority group of approximately 500 individuals residing in the village.
By developing personal relationships with Gejia craftspeople through this immersive workshop, students will deepen their appreciation for disappearing ethnic minority heritage. The batik lesson provides a point of cultural exchange and empathetic understanding, as participants are welcomed into the community and taught generations-old skills.
Learn about the Miao ethnic minority group and their traditional reed pipe instrument, the Lusheng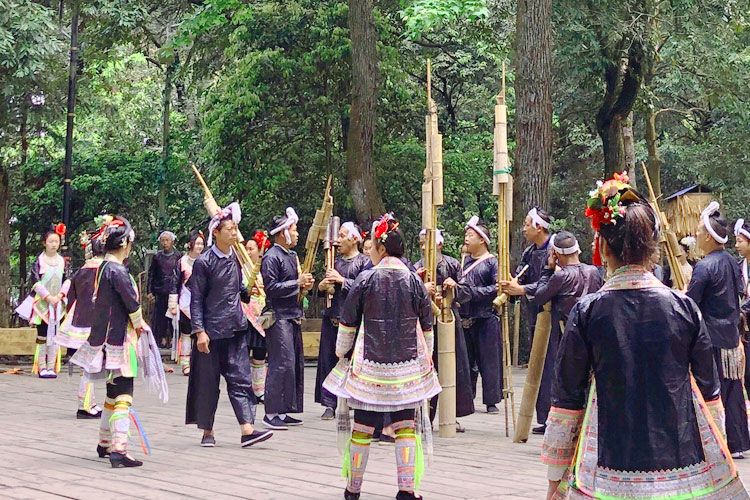 Students will have the opportunity to learn about the culture and heritage of the Miao ethnic minority group. With a population of over 9 million, the Miao are one of the largest minority groups in China.
The Miao have their own language, vibrant costumes, festivals, and art forms that have been passed down for generations. One unique aspect of Miao culture is their music featuring the lusheng, a type of reed pipe wind instrument.
This summer program can be customized according to your needs.