ST-15:

11 Days College Students Trip to China: Beijing, Xi'an, Lijiang, Kunming

It is a perfect time to visit China during the spring break for good weather due to its mild temperature. The trip will start from Beijing and end in Kunming, including all the highlight attractions and some in-depth tours. If you are interested in China's history and culture, come and join us with your friends and schoolmates!
Trip Highlights
Hiking along the wild section of the Great Wall
The best-selected destinations for spring travel
Immerse yourself into the Chinese culture
Talk and learn from local ethnic minorities
Visit an authentic Chinese old town
Suitable For: College Travel
Full itinerary for Spring Break Trip for College Students
Day 1
Beijing Arrival
Welcome to Beijing, China. You will be warmly welcomed by your local expert at the airport.It takes about an hours drive to your hotel in downtown Beijing. The rest of the day will be free to relax.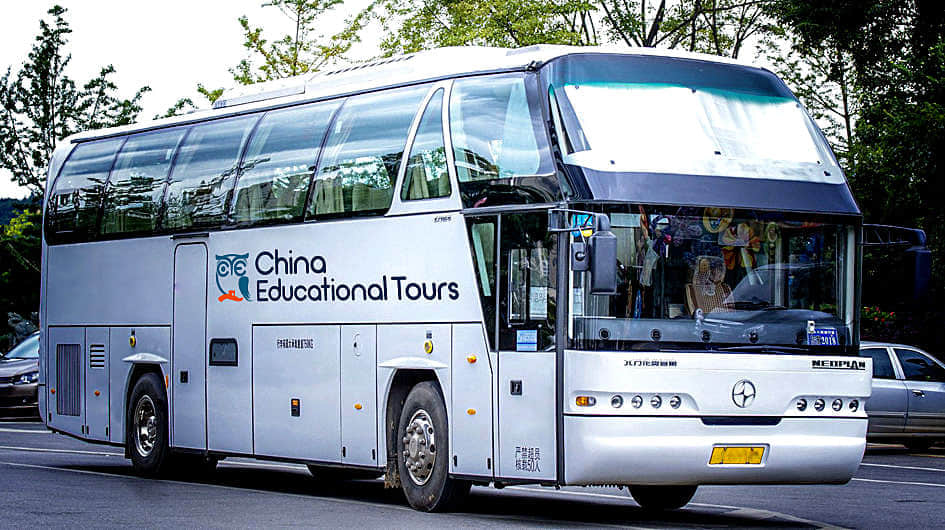 Day 2
Beijing: City Highlight Tour (breakfast & lunch)
Morning
Your guide will pick you up after breakfast to explore some highlight attractions.
Your trip will start from Tiananmen Square, a must-see iconic place for first-time visitors in Beijing.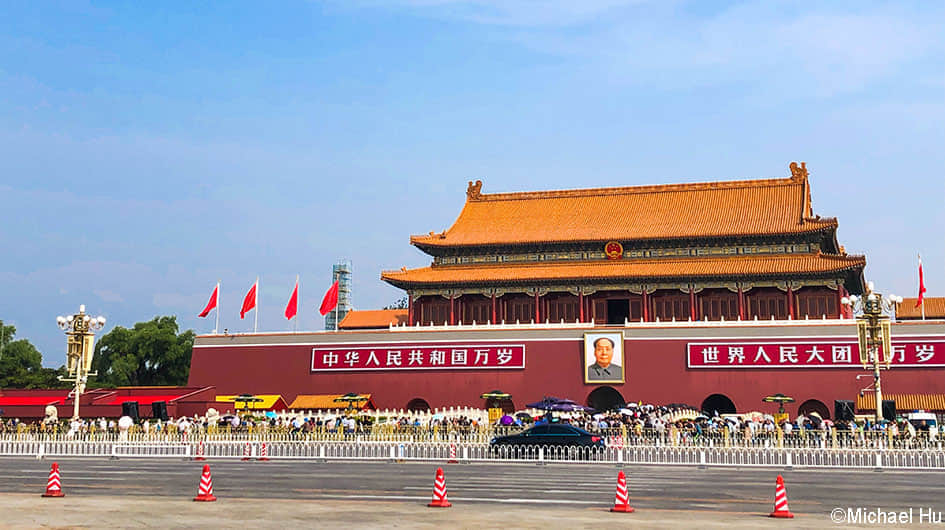 From there, you will head to the Forbidden City by an underground path. In the last 600 years, Forbidden City has witnessed many political changes in the history of China.You will learn many ancient stories and get to understand the long history of the Ming and Qing dynasties.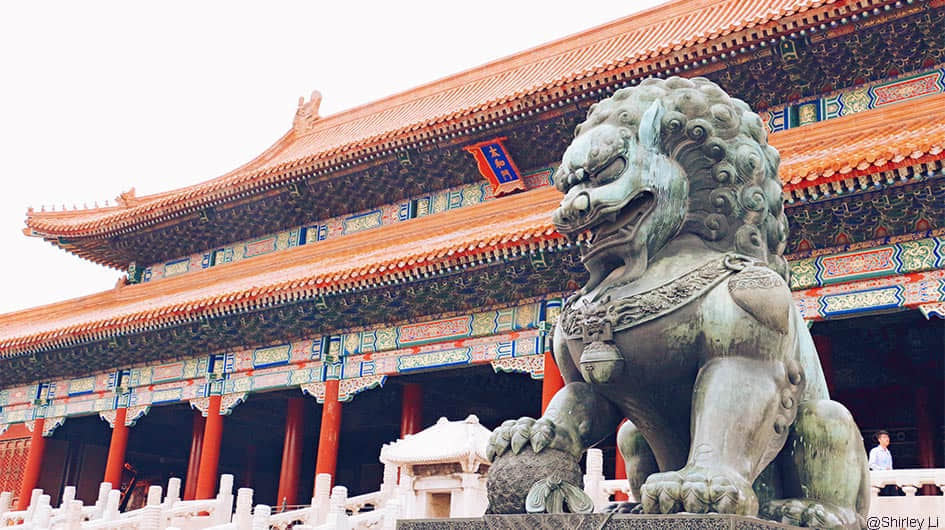 Lunch will be in a local restaurant that is famous for Peking Roast Duck.
Afternoon
Hutong is the well-preserved old household in central Beijing. You will visit the Shijia Hutong Museum to learn its history, lifestyle, architecture, and culture of Hutong. The old items and courtyards will wrap you in an atmosphere of modern blended with the classic.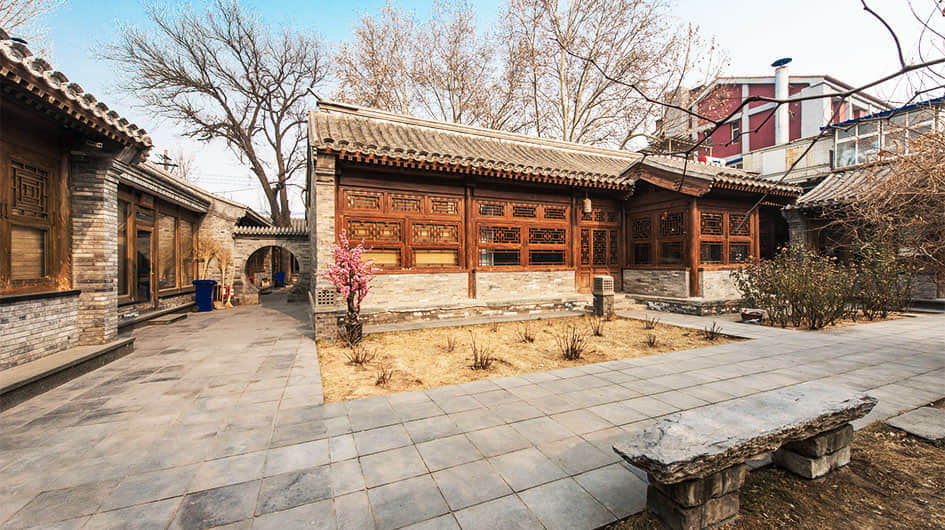 Evening
Recommended optional activities at night:
1. The Legend of Kungfu: In contrast to the traditional Kungfu show, this one demonstrates Kungfu through dramatic stories. The group also tours abroad and has a good reputation.
2. Acrobatics at Chaoyang Theatre: The performances have won more than 30 awards at home and abroad. The "Blue And White Porcelain" act, (balancing a stack of bowls on the head), was one of them, that was on stage at the Spring Festival Gala in 2015.
Day 3
Beijing: Hiking the Great Wall at Jinshanling (breakfast & lunch)
Morning
A great way to spend the morning is a hike along the Great Wall for about 3-4 hours. Jinshanling Section of the Wall is famed for the picturesque surrounding, fewer crowds, and see parts of the original Wall.
You will be amazed by the stunning views as you hike across and reach one of the highest spots on the Great Wall.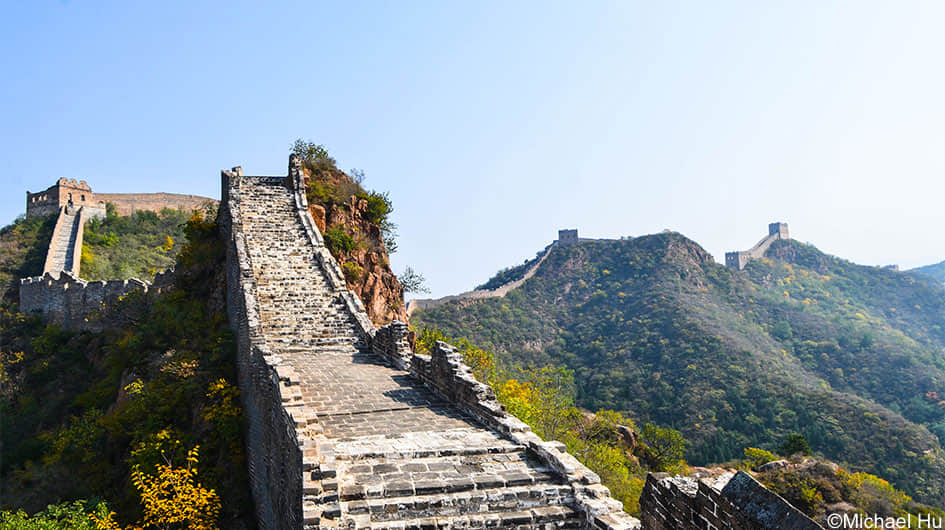 Afternoon
After the hike, you will be rewarded with a Chinese lunch at a local farmer's restaurant. Return to your hotel at about 5:30pm, and you are free in the evening.
Day 4
Beijing - Xi'an by Bullet Train: Experience Tai Chi at Temple of Heaven (breakfast)
Morning
You will have an opportunity to learn Tai Chi at the Temple of Heaven, just like the locals do every morning. A Tai Chi master will teach you the basic theory, poses, and movements. A great way to start your morning.
The Temple of Heaven was an imperial sacrificial altar in Ming and Qing Dynasty. The Circular Mound Altar, Imperial Heavenly Vault, Hall of Prayer for Good Harvests are the most important buildings. You will learn the ritual of heaven worship as well as the layout of the royal sacrificial altar in ancient China.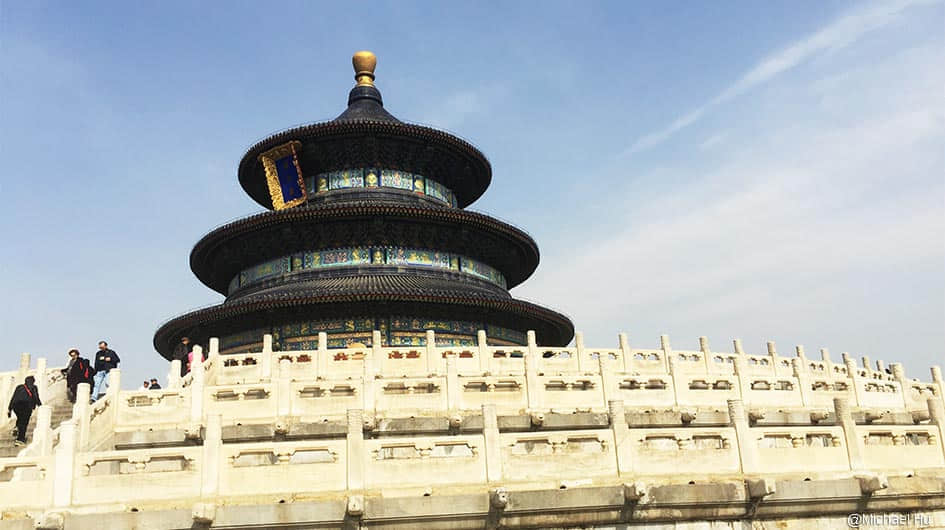 After your visit, you will be transferred to the railway station to catch the high-speed train to Xi'an.
Evening
Meet your guide at the exit of Xi'an North Railway Station and you will be transferred to your hotel.
Day 5
Xi'an: Terracotta Warriors (breakfast & Lunch)
Morning
A visit to the Terracotta Army is always on the list for first-time visitors to Xi'an. As a UNESCO World Heritage, the Terracotta Army became one of the greatest archaeological finds of the 20th Century. You will be amazed by the size and wonder of the army and the stories behind it.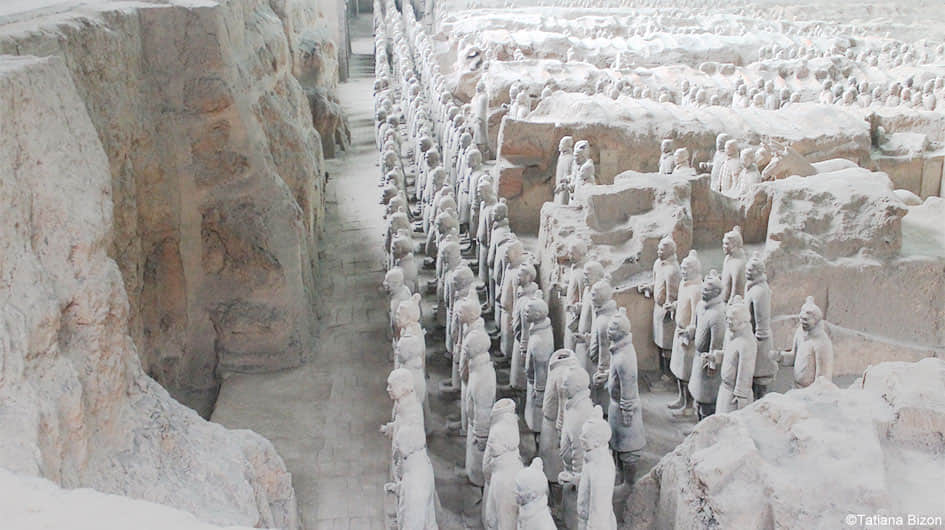 Enjoy lunch at a local restaurant and then a drive back to downtown Xi'an for the afternoon tour.
Afternoon
Biking along the Ancient City Wall of Xi'an is a fun and interesting way to discover this ancient capital city. It's well preserved and the largest ancient city wall in China. The tour will be about 1.5-2 hours as you cycle along the Wall by bike.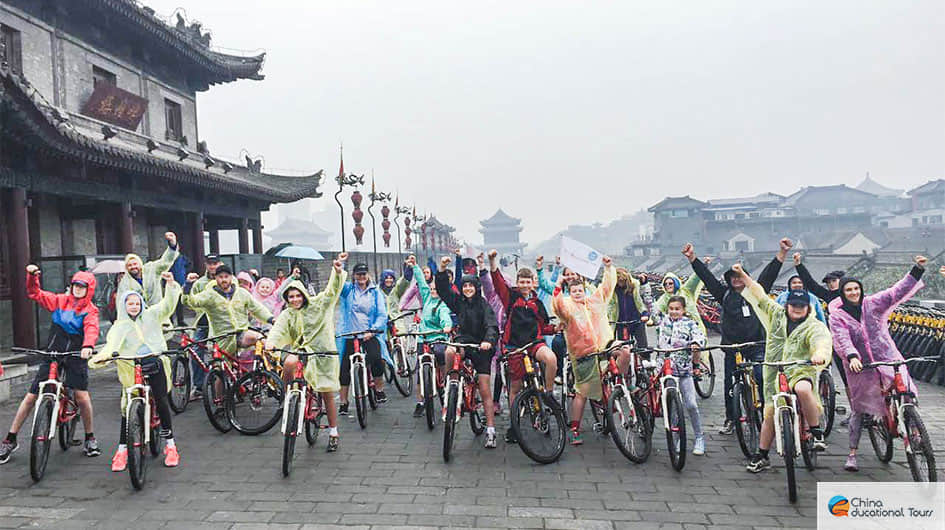 The last activity today is to experience making dumplings at a local restaurant. We will prepare the materials beforehand, for you to learn to make your dumplings. Taste and enjoy the fruits of your labor.
Afterward, you will return to your hotel and enjoy some free time in the evening.
Evening
Recommended optional activity:
Tang-Dynasty Palace Music and Dances is a performance that was recreated by many famous artists in Shaanxi Province, displaying the essence of music, rhythm, and dance art in the Tang Dynasty.
Day 6
Xi'an - Lijiang by Plane (breakfast & lunch)
Morning
After breakfast, there is a visit to the GuanZhong Ancient Academy, one of the Top 4 Ancient Academies in China.
It is the best place to learn about the Han culture. You can try on the traditional Han clothing, which is super popular among younger generations in China.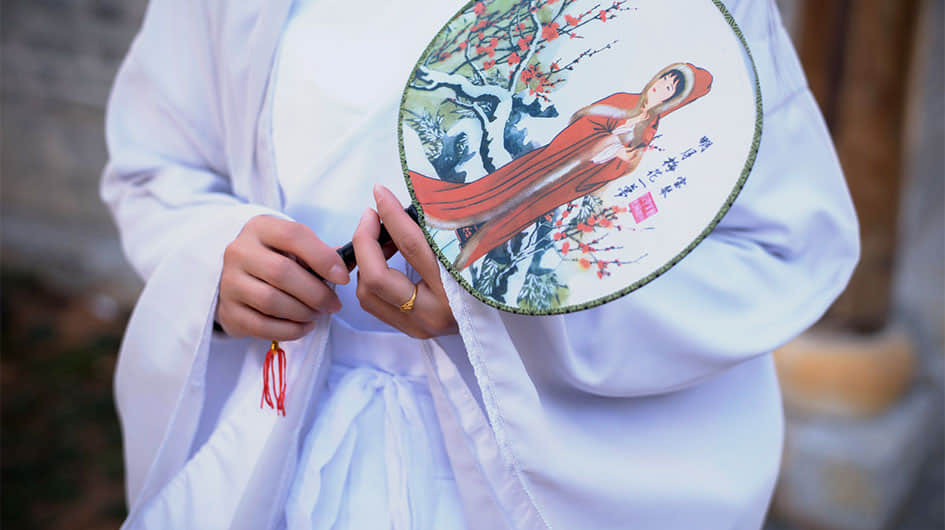 You will enjoy local cuisine for lunch at a restaurant.
Afternoon
Transfer to Xi'an airport and take a flight from Xi'an to Lijiang in Yunnan Province.
Evening
Meet your guide at the arrival hall of Lijiang airport. Your hotel is centrally located and there are many restaurants you can find for dinner on your own.
Day 7
Lijiang: The Best of Lijiang Ancient Town (breakfast & lunch)
Morning
In this small and quiet town, you will be amazed at how different it is from the other cities you've visited. Located in Yunnan Province in the southwest of China, Lijiang is famous for its unique ethnic minority culture, snowy mountains, ancient town, and fine weather.
The first stop today is the Jade Dragon Snow Mountain, with an altitude of 5,596 meters (18,359ft). With thirteen perennial snow peaks, it resembles a jade dragon flying in the clouds, hence the name.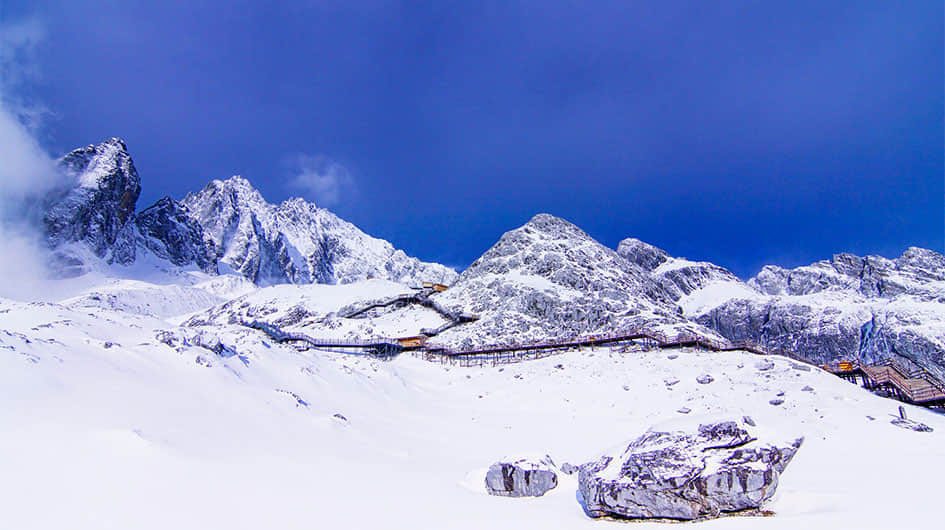 There are 3 routes to visit the Jade Dragon Snow Mountain. You will take the Spruce Meadow Cable Car and arrive at Spruce Meadow at an altitude of 3,240 meters (10630 ft). It has one of the best viewing points, and the bonus is, there are not many visitors. The snow mountains, green meadows, blue sky, lakes, and reflections form breathtaking pictures that you will remember for a long time.
Afternoon
We will have lunch and then visit the Wangu Pavilion on the top of Lion Mountain in the Ancient Town of Lijiang. It's the best place to have a panoramic view of this ancient town.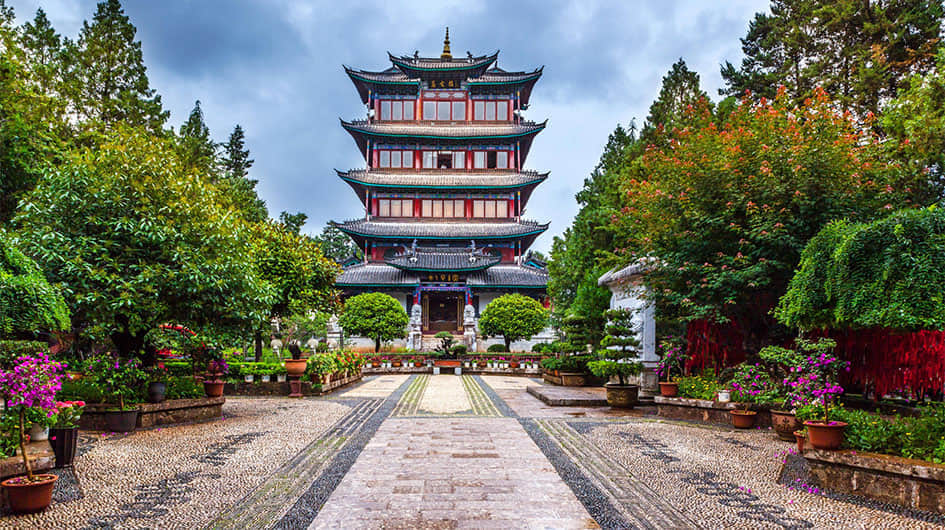 Your guide will show you around the ancient town of Lijiang and the rest of the day will be free time for you to explore on your own. You can taste some of the local snacks, buy some souvenirs, or relax at a bar or cafe. There are many options for you to consider, which would not leave you bored!
Day 8
Lijiang – Shaxi – Lijiang: Explore Shaxi (breakfast & lunch)
Morning
Shaxi Ancient Town, about 1.5 hours drive from Lijiang, is peaceful, authentic, and the people are friendly. It was an important town along the Ancient Tea-Horse Road. However, this town seems to have been forgotten due to the decline of the Tea-Horse Road. Therefore, the town has maintained its original appearance.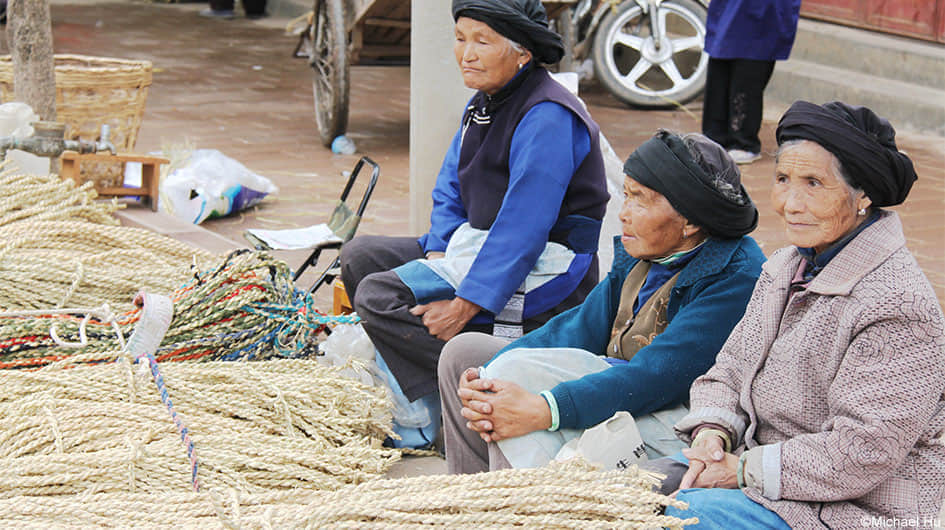 Strolling around this ancient town and you will see Sideng Street, Xingjiao Temple, and the Ancient Opera Stage. Compared with the big cities, you will see and learn about the different life styles of the Minority Bai people.
You will have a cooking lesson to learn how to cook the local food of Bai.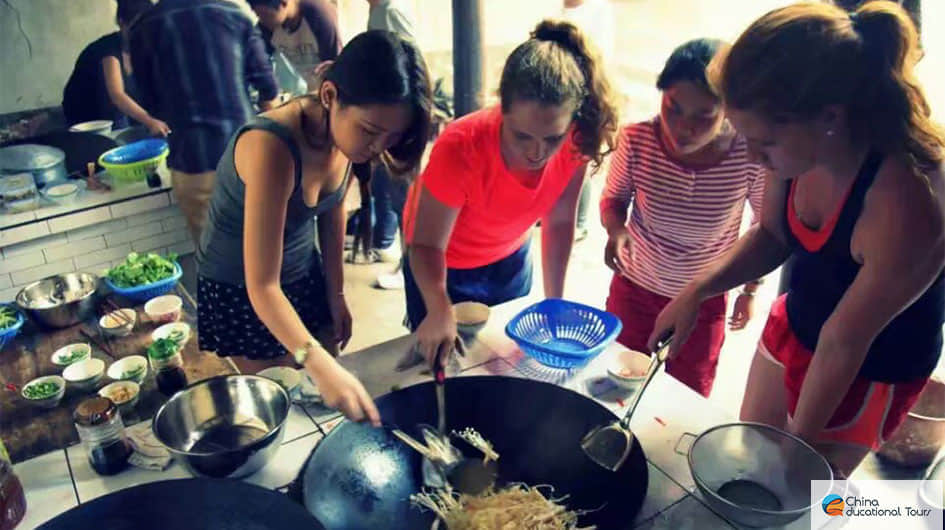 Afternoon
After lunch, we are going to learn the Minority Bai people's traditional dancing. No matter if you can dance or not, it is a great experience to learn the local culture.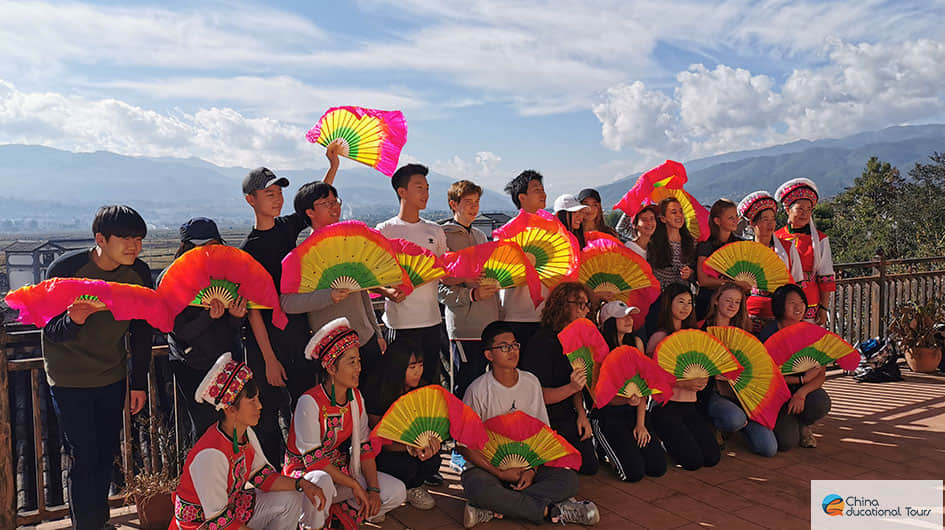 The traditional dance arts in Yunnan
You will return to your hotel in Lijiang in the late afternoon.
Day 9
Lijiang - Kunming by High-Speed Train: West Hill (breakfast & lunch)
Morning
Meet your guide after breakfast and transfer to the Lijiang Train Station. You will take the high-speed train and arrive in Kunming City at lunch time.
Kunming, the capital city of Yunnan Province, is reputed as "Spring City" for its mild weather.
Afternoon
After lunch, you will visit the West Hill and Dragon Gate, where you can get a bird's view of Dian Lake.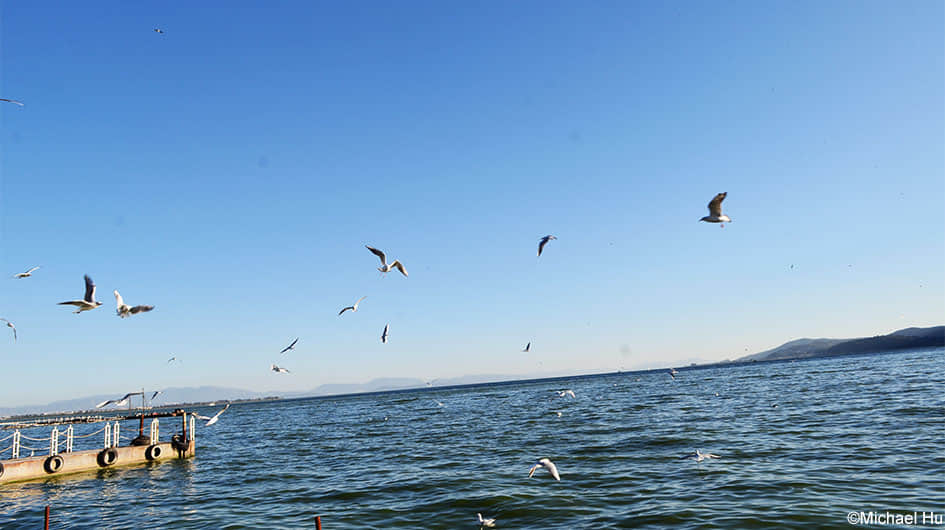 The grottoes at Dragon Gate is another highlight of this area. Those Taoist grottoes were carved on steep cliffs with exquisite skills, which are the grandest and most excellent works of Taoism in Yunnan Province.
Evening
Stay overnight in Kunming.
Day 10
Kunming: Stone Forest and Green Lake Birding Tour (breakfast & lunch)
Morning
Stone Forest Scenic Area, 1.5 hours drive from Kunming City, is praised by visitors from both home and abroad.It's known for its significant karst formation landscape.
Afternoon
We will return to Kunming after lunch to the Cuihu Lake (Green Lake). This is a famous birding place to watch the Red-billed Gulls. In winter, thousands of Red-billed Gulls fly in from Siberia.
You will learn a lot about this kind of bird and environmental protection in Kunming.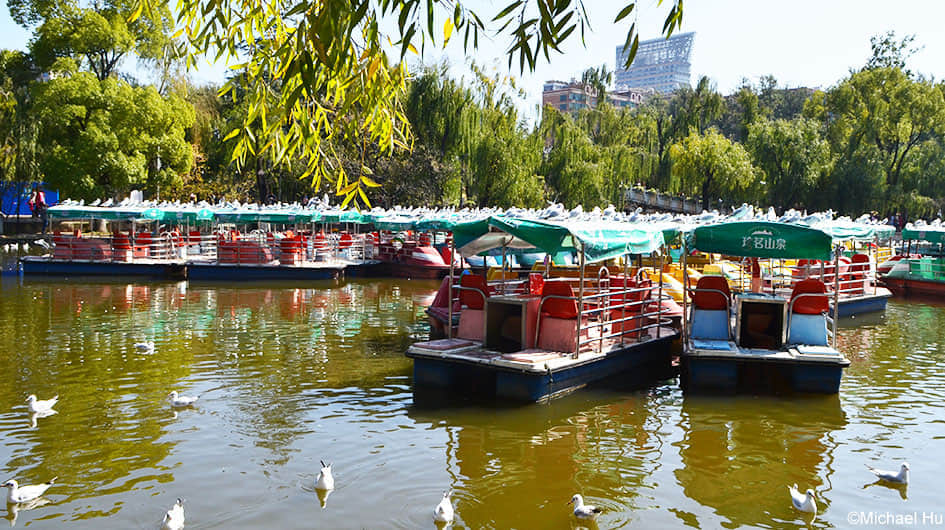 The rest of the day will be at your leisure and explore Kunming by yourself.
Evening
Recommended activities at night:
Dynamic Yunnan is an original ethnic musical dance performance at the Yunnan Art Theater. It presents the beauty of the many ethnic minorities dance & songs in the province. The Chief Director is Mrs. Yang Liping is known to be the "Goddess of Dance" in China.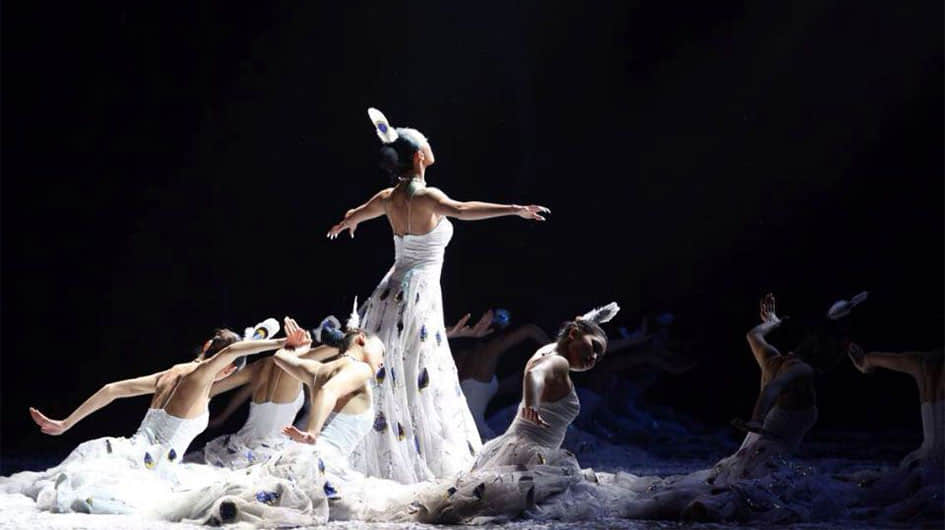 Day 11
Depart Kunming (breakfast)
Morning
Today, your spring break holiday in China has come to an end. Your guide and driver will send you to Kunming airport to see you off. We hope that you have enjoyed your visit and we wish you a safe journey home.
Featured Hotel
| City | 3-Star | 4-Star |
| --- | --- | --- |
| Beijing | Dongfang Hotel | Sunworld Hotel Beijing |
| Xi'an | Grand Dynasty Culture Hotel | Grand Noble Hotel |
| Lijiang | Liwang Hotel | Lijiang Wangfu Hotel |
| Kunming | UChoice Hotel | Baoyue Homestay |
What's Included in the Tour Price
English-speaking guides, drivers and fine condition coaches
Domestic high-speed trains and flight tickets listed
All accommodation
Admission to all tourist sites as listed
Meals as listed in the itinerary
Bottled water every day