CET-12:

11 Days Beijing - Xi'an - Shanghai Tour

This tour combines the fun of exploration with the practicality of education. You will get a feel for authentic Chinese culture by visiting significant historical sites. In Beijing, you will see the relics mainly from the Ming and Qing Dynasties, while seeing those with a longer history in Xi'an. Shanghai is a fast developing city in China. You will see how upmarket the city is and have a chance to get to know about doing business. Meanwhile, we also arrange for you to listen to a lecture in Beijing, visit a university in Xi'an, and visit AmCham in Shanghai. It is a good way to learn about China's university and educational culture.
Trip Highlights
Explore a different style of history in Beijing and Xi'an
Tour the first-class universities in China
Attend a professional lecture
Interact with experts of environmental protection and business
Weave across Shanghai Longtang Alleyways
Take fabulous photographs at Mount Hua
Suitable For: School, Student, Family, Solo
Full itinerary for China Culture and Universities Visit
Day 1
Welcome to Beijing
On your arrival at Beijing International Airport, your English-speaking guide will meet you at the airport and assist with transportation to your hotel.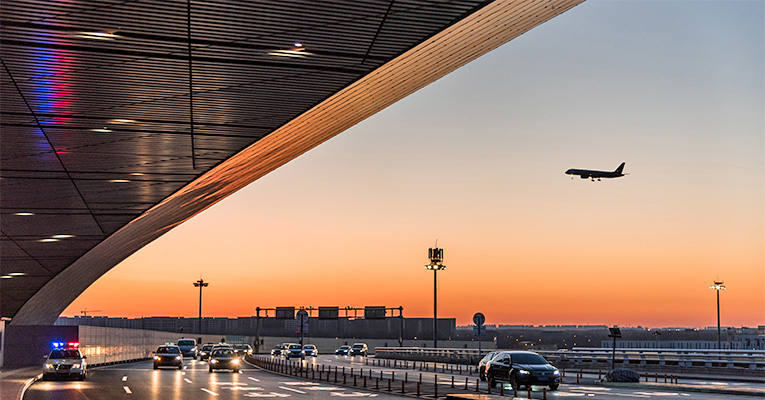 Beijing International Airport
Day 2
Beijing: City Tour (breakfast & lunch)
Morning
After breakfast, your guide will meet you at your hotel lobby. Your city tour starts with strolling through Tiananmen Square. You can see the Monument to the People's Heroes and the National Museum of China, and take in the full weight of its historical and cultural significance. And then you will visit the Forbidden City, where the emperors lived over the past six hundred years. Lead by your guide, you will wander around the majestic palace complex, learn about its history and background, and indulge yourself in this fascinating culture. Have lunch at a local restaurant.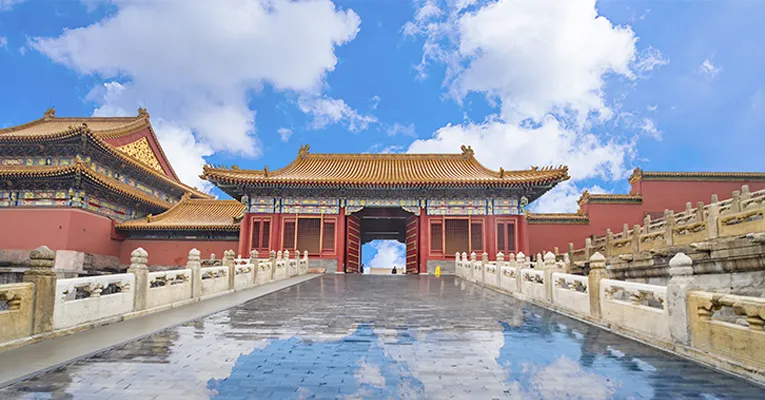 the Forbidden City
Afternoon
To the north of the Forbidden City, there is Jingshan Park which is an imperial garden from the Ming Dynasty and the Qing Dynasty. There are beautiful flowers in various seasons. Wanchun Pavilion is a must-see spot for visitors; here you can enjoy a commanding view over the center of the city and the Forbidden City. Going further to the north, you will reach the Bell and Drum Towers. They are two of the oldest constructions; the Bell Tower (with red walls and yellow tiles) stands in front of the Drum Tower (with grey walls and green tiles). The Bell Tower is wide and the Drum Tower is narrow, when seen from a distance. You will find they are surrounded by the Hutongs.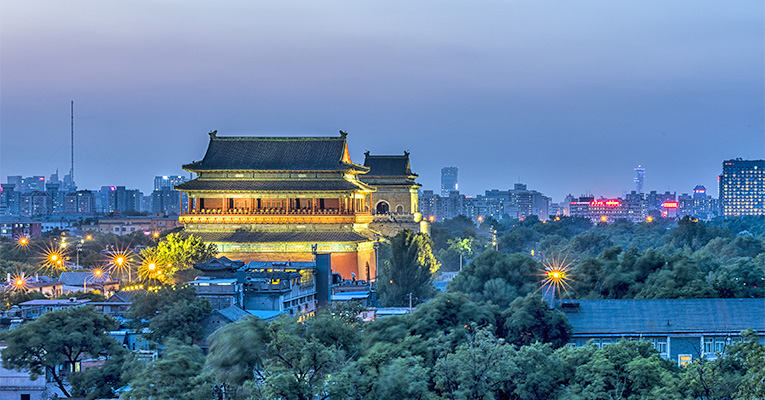 the Bell and Drum Towers
Evening
Recommended activity:
1. The Legend of Kungfu premiered in 2004. In contrast to the traditional Kungfu show, it demonstrates Kungfu through dramatic stories. The group also tours abroad and has a good reputation.
2. Acrobatics at Chaoyang Theatre was founded in 1984. Their performances have won more than 30 awards at home and abroad. "Blue And White Porcelain" (balancing a stack of bowls on the head), which is one of them, was on the stage of the Spring Festival Gala in 2015.
3. Peking Opera is one of five major operas in China and the quintessence of Chinese culture with a history of nearly 200 years. In the beginning it was seen as entertainment only for the court and then slowly opened to common people as well.
Day 3
Beijing: The Temple of Heaven and Mutianyu Great Wall (breakfast & lunch)
Morning
Follow your guide to visit the Temple of Heaven and learn Tai Chi, which is a traditional Chinese martial art, under the guidance of your teacher. This historical park is filled with religious buildings, and locals gather to dance, sing, play chess, or amble around. After that, we will take you to Mutianyu Great Wall.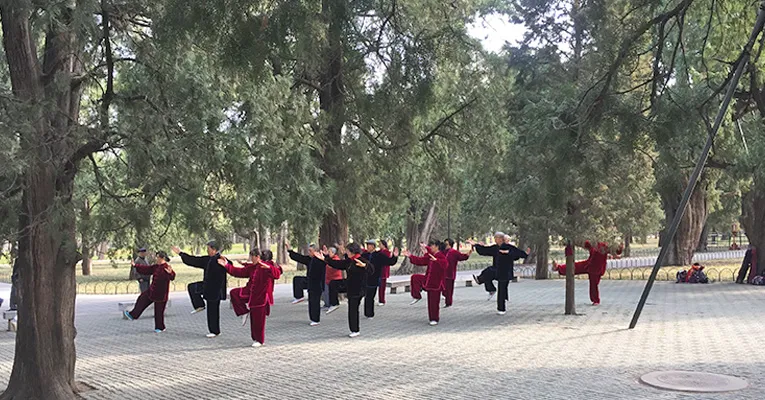 Tai Chi
Afternoon
Lunch will be served at a farmyard on the way. Mutianyu section is a classic example of the Great Wall, which connects the Gubeikou section in the north and the Juyongguan section in the west. Its dense watch towers and the Great Corner Tower attract many visitors. Taking a cable car up and down Mutianyu Great Wall can save your time and energy. You will be back to the city center in the late afternoon.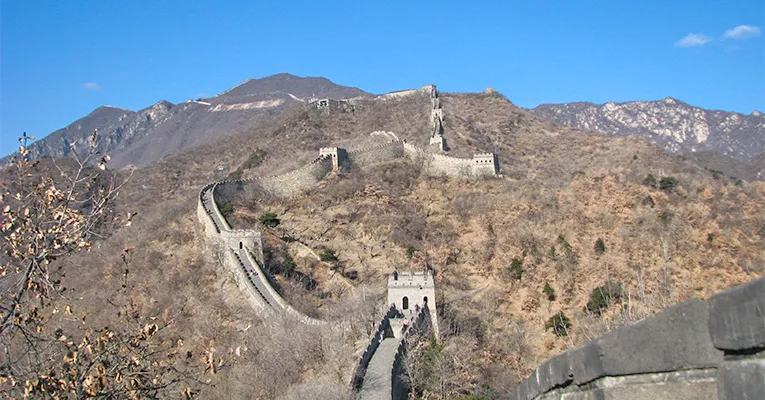 Mutianyu Great Wall
Day 4
Beijing: The Summer Palace and University Visit (breakfast & lunch)
Morning
Today you are going to the Summer Palace. In this imperial garden, you can amble along the banks of Kunming Lake, visit the 17-Arch Bridge, and admire the splendid northern landscape and southern garden which are blended together perfectly. Enjoy your lunch at a local restaurant.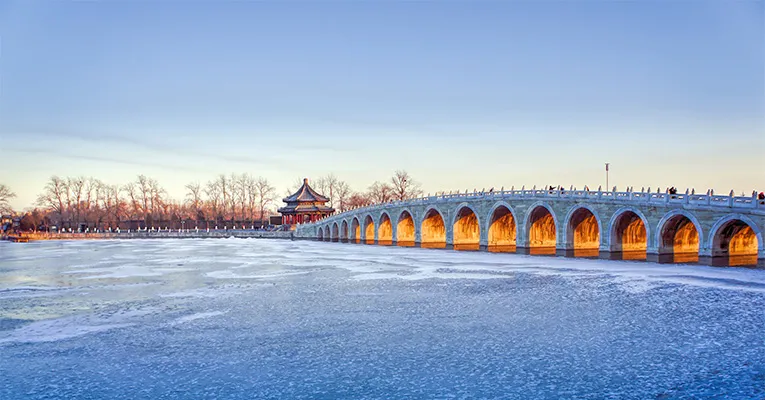 the 17-Arch Bridge
Afternoon
After lunch, you will visit a famous university – Beijing University – which has the Unnamed Lake (Weiminghu) and the monumental Boya Pagoda. And you will experience the profound background of school culture and see the school life.
An optional activity for attending a lecture is available. It is given by a professor of Beijing University about air pollution control will introduce more details, like the pollution control of recent years and what will be done in the future.
Note: the minimum number of participants for this optional activity is 20.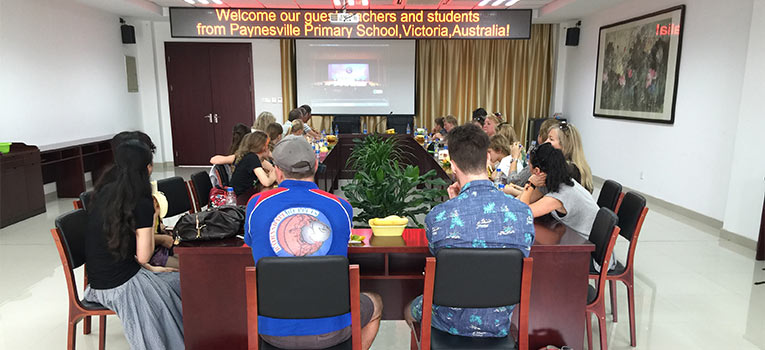 Symposium
Day 5
Beijing – Xi'an by Speed Train: Free Day (breakfast)
Morning
Enjoy a leisurely morning and explore the city on your own before taking a speed train to Xi'an. Qianmen Street, Houhai Lake, Wangfujing Street, Huguo Temple and Niujie Street are recommended for trying local delicacies, buying souvenirs or just strolling along. The Water Cube and the Bird's Nest in the Olympic Village are good options as well.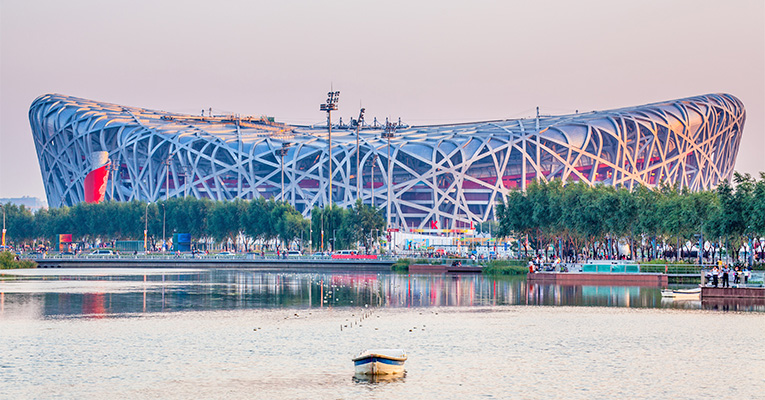 the Bird's Nest
Afternoon
Boarding your speed train to Xi'an, you will not be bored with your companion. It takes around 4.5 hours. After arriving at Xi'an Bei station, you will see your tour guide waiting for you at the exit. The guide and driver will accompany you to your hotel and check-in.
Day 6
Xi'an: Historical Sites (breakfast & lunch)
Morning
Immerse yourself in the historical city. Today's tour will show you popular attractions. The number one, no doubt, is the Terracotta Warriors and Horses Museum, which is about 1 hour drive by road from your hotel. Qin Shi Huang was a brilliant and controversial emperor in China's history. This Museum is based on his burial site which has become a great archeological excavation. There are Terracotta Warriors, including many life-style statues of humans and horses showing vivid facial expressions and postures.
Not far away, you will visit the Local Cave Dwellings. With a history of 4000 years, it has been the traditional living style of northwestern China. It can provide good cool conditions in the Summer, and keep warmer in the winter. That can reflect the daily life of the local farmer in the countryside of Xian. Have lunch nearby.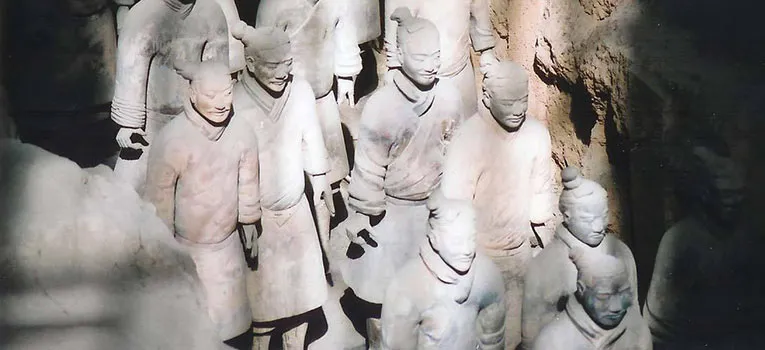 Terracotta Warriors and Horses Museum
Afternoon
You will be back to the city center and visit the Xi'an City Wall. The wall is wide and well preserved. Step on the wall, you will feel like being back in the historical ancient time. If weather allows, you could rent a bike to ride around the wall. After a little light exercise, you will go to the Muslim Quarter (Huimin Street) for some snacks! Ramble in the Muslim Quarter, you can find countless gourmet food stores on both sides of the street with nearly 300 kinds of snacks.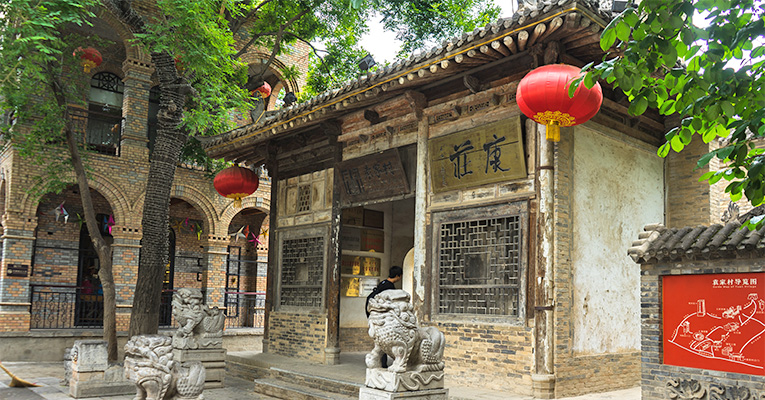 the Muslim Quarter
Evening
Recommended activity:
1.The music fountain at the north square of the Big Wild Goose Pagoda is free to the public. You can stroll around it after dinner to experience local life.
2. Tang-Dynasty Palace Music and Dances is a performance that was re-created by many famous artists in Shaanxi province, displaying the essence of music, rhythm, and dance art in the Tang Dynasty.
Day 7
Xi'an: Mount Hua (breakfast)
Morning
Situated in Huayin City, Mount Hua is 120 kilometers (about 75 miles) from Xi'an. It has a reputation as "the most precipitous mountain in the world". You will arrive there at around 10:00 and take a cable car up to the top of North Peak, which has the beautiful Cloud Terrace Peak. You will admire the breathtaking view from the top. It is recommended to prepare a lunch box yourself. There is no restaurant on the mountain.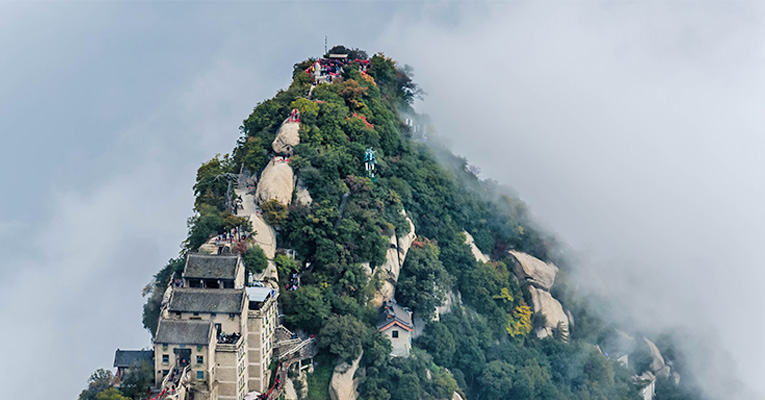 Afternoon
After lunch, you will continue hiking along the trails. The magnificent mountains with sheer slopes, a great variety of stones, and dense green foliage will be a feast for your eyes. And then take a cable car down to where you began; we will drive you back to Xi'an for overnight.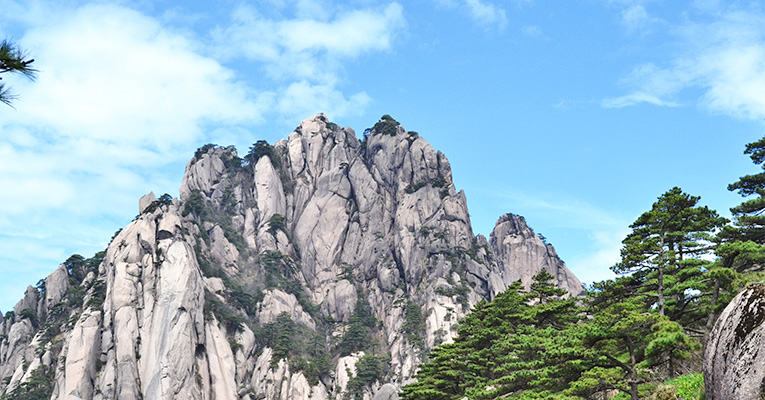 Day 8
Xi'an – Shanghai by Plane: University Visit (breakfast)
Morning
It is free time on your own. You can explore the city center.
Afternoon
Visit Xi'an Jiaotong University before heading to the airport for a flight to Shanghai. Wander around the campus with your guide, you will find beautiful sightseeing in your way. This university is one of the earliest institutions for higher education in China. Its building design is simplicity itself and full of elegance, representing the Modern architecture in China. On one day in April, schools' associations carry out programs when the cherries are in bloom. In autumn, there are thick fallen leaves on the Phoenix tree avenue. These beautiful sights add great charm to the university.
Your Xi'an tour ends here. Say goodbye to your guide and driver, take a late afternoon flight to Shanghai.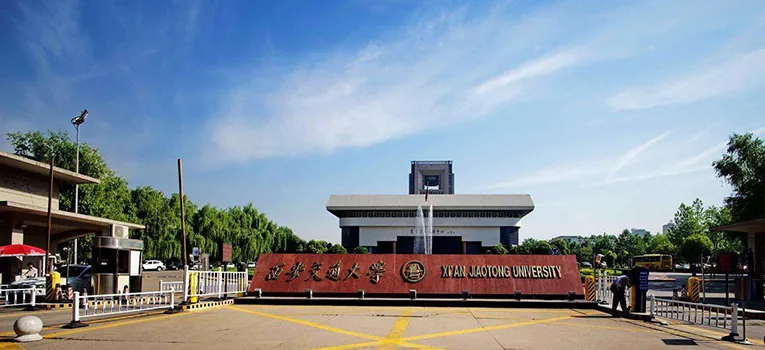 Xi'an Jiaotong University
Evening
On arrival at Shanghai airport, you will be picked up and escorted to your hotel by the tour guide. Have a good night.
Day 9
Shanghai: City Tour (breakfast & lunch)
Morning
You will discover the city of the modern and the traditional. The charm of this city not only concentrates on the modern skyscrapers, but also their history and life style. Your first stop is Yu Garden, which was built in 1559, and is a masterpiece of classical Chinese gardens. You will find all elements of gardens there, like delightful ponds, fish, pavilions, trees, corridors, rockeries, and paintings on the walls. And then you will go to the famous Bund, situated on the western bank of the Huangpu River. Strolling around the Bund, you will enjoy the view of the old European style architecture on one side while the modern skyscrapers are on the other. You can go up to the top of the Shanghai World Financial Center, which is an iconic building in Shanghai, the third highest building in China, and the fifth highest skyscraper in the world. You will have a panoramic view of the whole city from various floors, including the 94th floor, the 97th floor and 100th floor. It is time to have lunch at a local restaurant.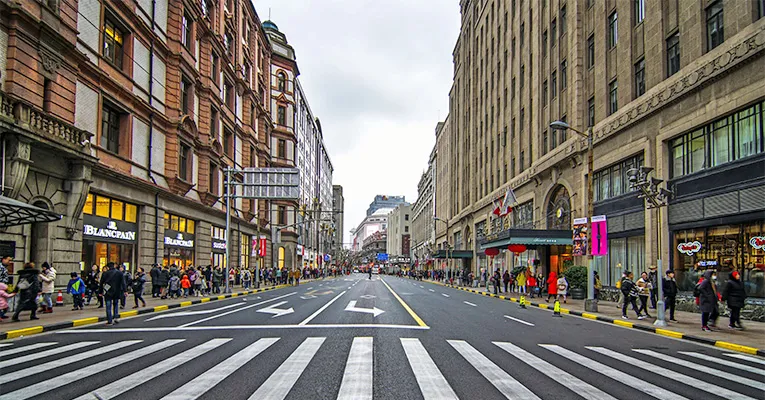 the Bund
Afternoon
Longtang Alleyway is a special form of residence that solved the conflict between a large population and limited houses in the past. You are going to visit the old alleys in Shanghai. The criss-cross alleyways and apartments with the charm of history reflect the life style of the Shanghainese. You will visit a local family to deeply understand about their daily life.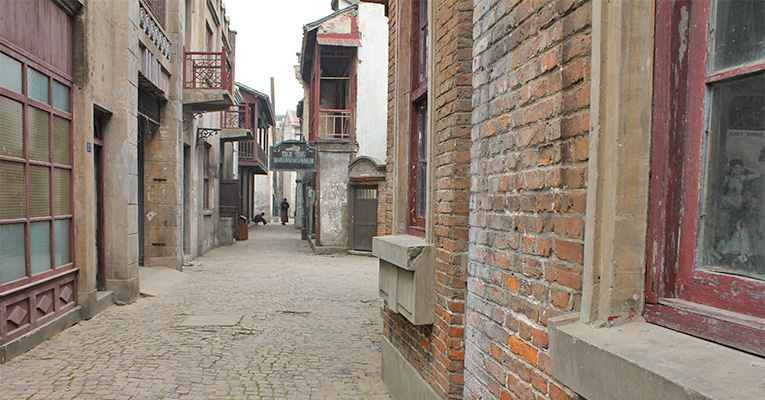 Longtang
Evening
Recommended activity:
1. A live acrobatic show by Shanghai Acrobatic Troupe, or another one called 'ERA, Intersection of Time'.
2. Night cruise along Huangpu River to see the beautiful city lights on both sides.
Day 10
Shanghai: Learn about Doing Business (breakfast & lunch)
Morning
Shanghai is the most developed financial center in China showing its increasing competitiveness in the world. Today's tour includes a business community visit and professional lecture about doing business. Firstly you will visit AmCham Shanghai (American Chamber of Commerce).Take part in the University Briefing program, which is especially designed for visiting university students seeking to participate in a program in Shanghai. The 1.5 hour briefing with an open dialogue format will help you to understand the Chinese market, and provide you with first-hand knowledge about doing business in China. Have lunch at a local restaurant.
Afternoon
An informative and friendly professional businessman will give you an introduction into doing business in China. You will experience an encounter with a new culture and different customs about business. You will definitely reap benefits from this conversation.
If time permits, you can head to Xintiandi where you can see a collision between Chinese and western cultures in architectural styles. And then walk along the Old French Concession.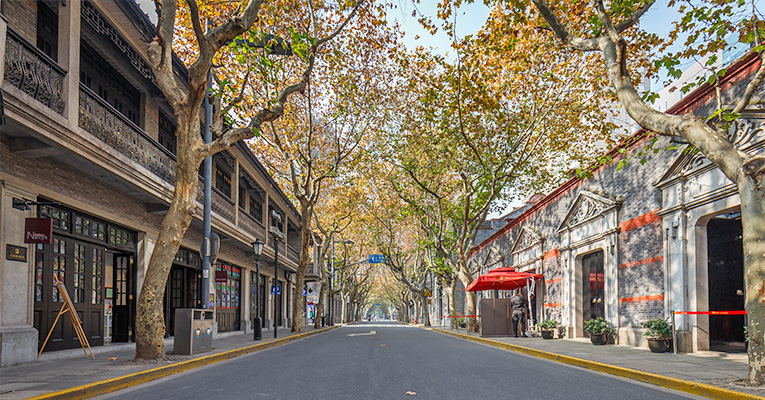 Xintiandi
Day 11
Shanghai Departure (breakfast)
After breakfast, your guide and driver will be ready and take you to the airport on time. We believe that you would be full of memories after this trip.
Featured Hotel
| | Comfortable | Deluxe |
| --- | --- | --- |
| Beijing | Penta Hotel Beijing | Regent Beijing |
| Xi'an | Grand Noble Hotel Xi'an | Wyndham Grand Xian South |
| Shanghai | Narada Boutique Hotel Shanghai Bund | Radisson Blu Hotel Shanghai New World |
What's Included
Entrance fee for the listed attractions and activities
Meals mentioned in the itinerary
Friendly English-speaking guide
Hotel accommodation with breakfast
Land transportation service in the itinerary
Speed train ticket from Beijing to Xi'an
Flight ticket from Xi'an to Shanghai