PY-02:

3 Days Tour to the Ancient City of Pingyao, Zhangbi Ancient Castle and the Wang Family Compound

As a World Culture Heritage site, the Ancient City of Pingyao is a valuable representative of culture. It presents a complete picture of the extraordinary cultural, social, economic and religious development during the course of Chinese history. You will see old architecture designed for various functions: Rishengchang Former Bank, Pingyao Ancient Government Office, Tongxinggong Escort Agency, and Ming and Qing Dynasties Street for example. Not far away from Pingyao, you will visit Zhangbi Ancient Castle and the Wang Family Compound. This tour will give you a general idea of people's lifestyle in ancient China.
Trip Highlights
Get to know about the ancestors of some industries
Appreciate the essence and style of ancient architectural structures
Climb on the City Wall to overlook Pingyao
Understand official family's architectural pattern through the Wang Compound
Explore the tunnels under Zhangbi Ancient Castle
Learn about Chinese astrology through the layout of Zhangbi Ancient Castle
Suitable For: School, Family or Friends, Solo
Full itinerary for Pingyao Ancient Architecture Tour from Xi'an
Day 1
Xi'an – Pingyao by Speed Train: Pingyao Ancient City Tour (lunch)
Morning
Your guide will wait for you at the railway station on your arrival at noon. The guide and driver will take you to have lunch before touring.
Afternoon
You will spend a half day in the Ancient City of Pingyao. The City Wall is the highest spot in the ancient city. You can have a bird's eye view of the old city rooftops, towers and many buildings, as well as being in a place to take great pictures of the watchtowers, walls and some nice sculptures depicting the guardians of the city walls. As you walk along the Ming and Qing Dynasties Street, you can see old buildings, cobbled roads, red lanterns and arch gates, which are the important elements of an old street in China. And then you will visit Rishengchang Former Bank. Pingyao was a pioneering banking center in China, developing what became a nationwide system of financing internal trade through bank drafts. This museum tells the story. It is interesting to see the early use of water marks for currency authentication.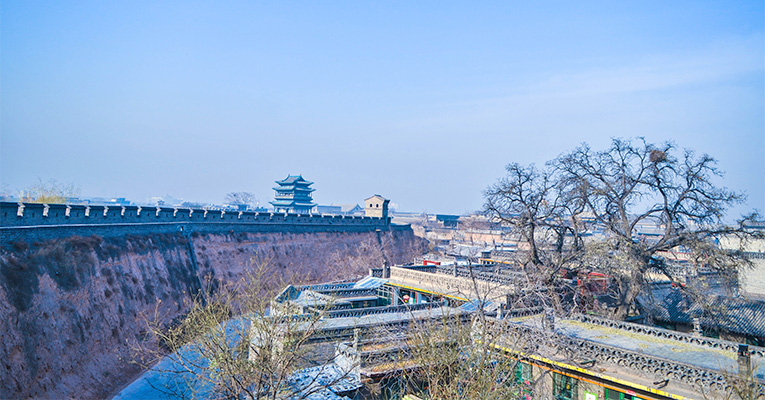 the City Wall of Pingyao Ancient City
Day 2
Pingyao: Ancient Chinese House Layout (breakfast & lunch)
Morning
After breakfast, our guide and driver will meet you at your hotel lobby and take you to Zhangbi Ancient Castle. It is about a one hour drive from Pingyao. The most interesting part is of course the tunnels. This lesser known historical attraction has kilometers long tunnels in three layers under the town, which were designed and built as a military defense system. Besides this, the whole castle was built in accordance with the traditional Chinese ancient astrology and geomantic omen, and the ground layout corresponds to the 28 stars in the sky. That is pretty amazing. Have traditional cuisine for lunch at a local restaurant.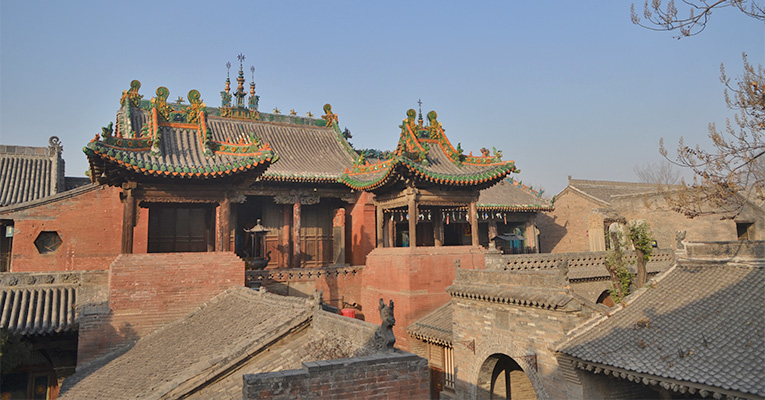 Zhangbi Ancient Castle
Afternoon
After lunch, you will depart to the Wang Family Compound, driving for around 40 minutes. The sheer size of this structure is impressive; there are 35 courtyards and 342 rooms. The courtyards are interconnected and cover a huge area in two parts that are connected by a bridge over the ravine. It is well worth climbing up to the upper wall from where you can appreciate the sheer size of it and also admire the roof ornaments. And then you will be back to Pingyao for overnight.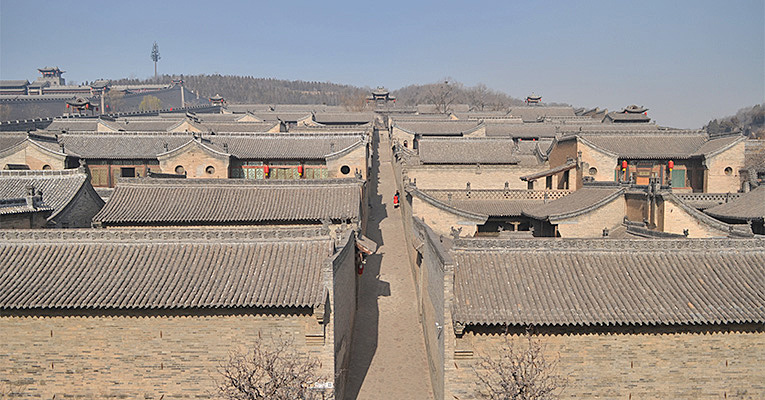 the Wang Family Compound
Day 3
Pingyao – Xi'an by Speed Train: Free Time in Ancient City (breakfast)
Morning
After breakfast, you can visit the ancient city on your own. There is still a lot to see. Tongxinggong Escort Agency is the first museum dedicated to the history of the Chinese banking industry's armed escort and armored transportation service. Ancient Government Office was the place for pretty much every judicial affair in the 3rd-5th centuries AD. Inside, you can see a courtroom, a small prison, an interrogation room and even an execution ground.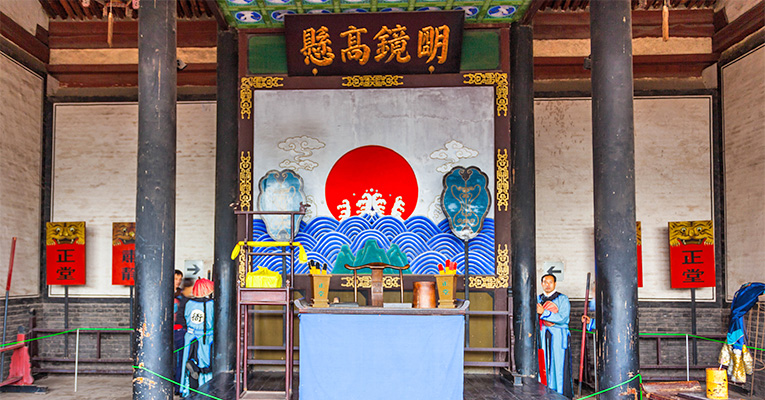 Ancient Government Office
Your guide will transfer you to the railway station based on your train schedule. Board the speed train back to Xi'an.
Featured Hotel
| | Comfortable | Deluxe |
| --- | --- | --- |
| Pingyao | Hongshanyi Hotel | Pingyao Yunjincheng Mansion |
What's Included
Experienced tour guide
Entrance fee to all spots listed in the itinerary
Well selected hotel accommodation
Meals mentioned in the itinerary
Expert drivers and comfortable vehicles with air-conditioning