You will explore the life style of local Zhuang people near Guilin by joining our community service tour. It will be far in the mountains. You can learn the old traditions which never be taught in classrooms.
Follow us to a village in the Longji Scenic Area of Longsheng County, 80km northwest of Guilin city. The village has more than 200 years' history. There are 128 households and more than 500 villagers. They are mostly of Zhuang nationality. Passing traditions from generation to generation, villagers make their living on growing rice, planting vegetables and bamboo, and feeding fish.
Our series of farming activities varies in different seasons depending on your demand.
#1 Home-stay and Making Oil Tea
Local residents live in traditional silt houses made of wood. The first floor of the house functions as storage and the second floor is divided into living room, bedroom and kitchen. To build this type of building is convenient and makes the most of indigenous materials, and the construction is resistant to damp.
Here you will stay in a local farmer's home, and have meals and do farming together with the villagers to experience authentic culture and their vibrant life.
Pressed oil tea (Dayoucha) is an integral custom in their life. In the morning, you will press oil tea by yourself and take some ingredients, such as shallot, peanuts, and salt, to make a bowl of tasty Oil Tea. This drink with its distinctive flavor gives you enough energy for a whole day.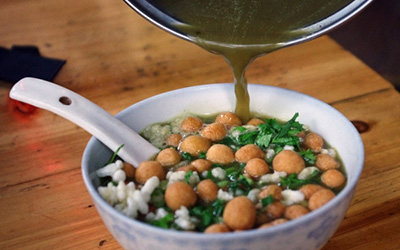 #2 Woodcarving
Admire woodcarving crafts and complete a piece of work by yourself. Master Meng is a native and has spent most of his life studying wood carving. He carves the rice terraces, flowers, birds, people working in the fields, and anything else around him into a piece of wood. He is famous for his excellent artistry. Under his guidance, you will experience a carving course which includes drawing many different pictures according to your preference and then engraving with carving knives.
Duration: 1 to 1.5 hours.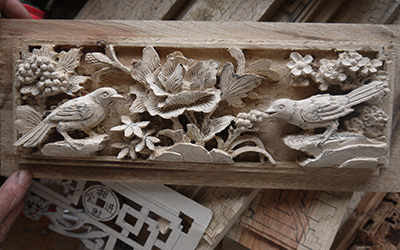 #3 Traditional Papermaking
Visit and observe the traditional papermaking process, which involves cutting fresh bamboo as a raw material, treading the fresh bamboo like a slurry, soaking it in a flume, filtering it with a bamboo curtain, drying it on a heated wall (the wall is thick with a hollow center and a fire is lit underneath to heat the wall.) to form a paper. In the workshop of traditional papermaking, this ancient skill is comprehensively presented through 15 steps. Visitors will be well-versed about this charming traditional technique.
Duration: 1 to 1.5 hours.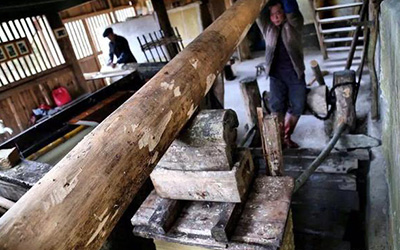 #4 Farming Activities
If you are here at the right season, at the end of May, you will be lucky enough to experience this local farming activity. Helping farmers to transplant seedlings is not only great fun but you will also learn how hard a farmer works to make his living. It starts with ploughing the fields. This will loosen the mud to make a fertile breeding ground for the rice seedlings. You will then transplant the seedlings with your bare hands.
If it is summer, you can plant vegetables, and hoe and weed the garden beds.
In autumn, you can help to harvest rice with sickles or some simple machine. Various farming activities provide great opportunities for you to learn the way of the farmers' lifestyle and their income sources.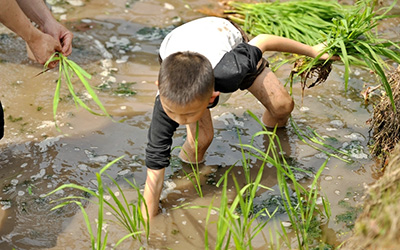 #5 Catching fish in the fields
For those who don't mind being muddy, catching fish in the rice fields is the most fascinating experience of all. "Rice Flower Fish" is what the local farmers name this type of fish as they eat the rice flowers. In an intimate connection with nature, you will greatly enjoy the fun of it.
Duration: about 1 hour.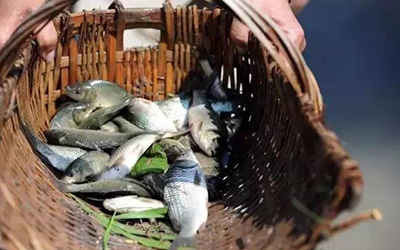 #6 Cooking Bamboo-tube Rice
The bamboo forest behind the village is very important to local farmers. They use bamboo to make chopsticks, clothes hangers, bamboo rafts, toothpicks and even cook rice with it. You will cut a piece of bamboo by yourself and cook your own rice with it. Wouldn't this be wonderful? The host will prepare rice and some ingredients and you need to stuff it into the hollow of bamboo tubes, and finally put these bamboo tubes on the ready stove. You will enjoy the picturesque view of the Rice Terrace, breathe fresh air and taste the fruit of your own labor.
Duration: about 2 hours.