Top 6 Architectural Styles in Shanghai You Must Know

Shanghai's historical role has not just been as the entrance to China, but also as China's window onto the rest of the world. A diverse array of buildings spanning various types of architecture illustrate its colonial past and openness to the outside. Renaissance architecture, neoclassicism, nordicism, modernist mixing art deco, and just plain kitsch, there is a feast of fascinating architecture.
1. Shanghai Unique Housing Style – Shikumen Architecture (Stone Gate)
Shikumen, translated as 'stone gate', is a unique housing style that blends Chinese and Western structural styles. It was prevalent in the mid-19th century as a precious legacy of urban culture.
The lintel of a window shaped in a triangle or semi-circle decorated with baroque pattern, the high pediment adorning elaborate carvings, and the layout of terraced houses are from Europe, which mixed with the Jiangnan traditional dwellings, are scattered through Huangpu, Hongkou, Jingan and Xuhui Districts. Among them in Huangpu District is a wide range of styles with a large number of Shikumen, such as Huaihai Fang, Fuxing Fang, and Bugao Li.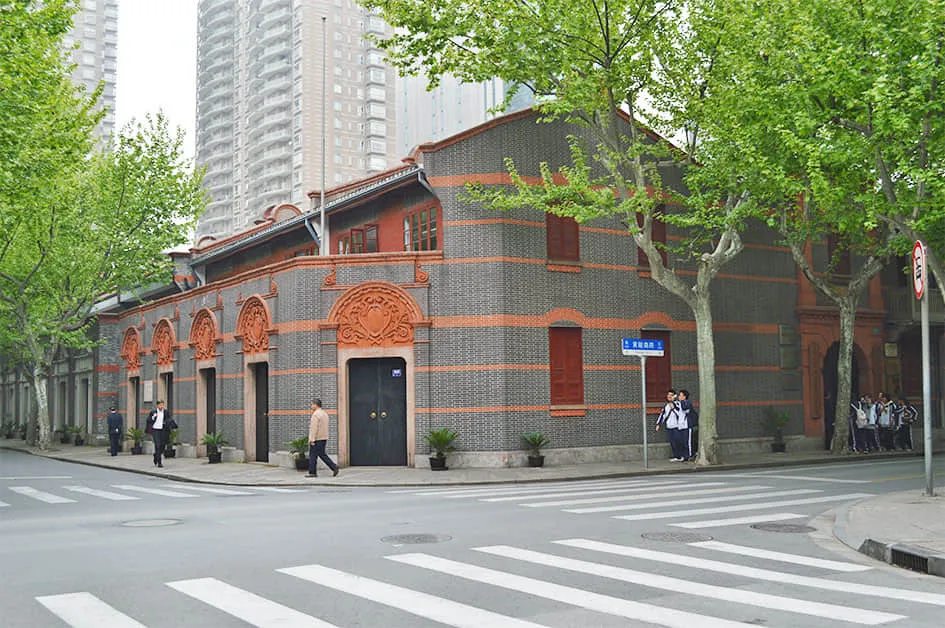 2. Renaissance architecture
The feature of Renaissance architecture is against Gothic architecture with piercing spire buildings, which followed the Rome and Baroque style. Take classical Rome columns, semicircular arch, and huge domes as a base.
Representatives: Wukang Mansion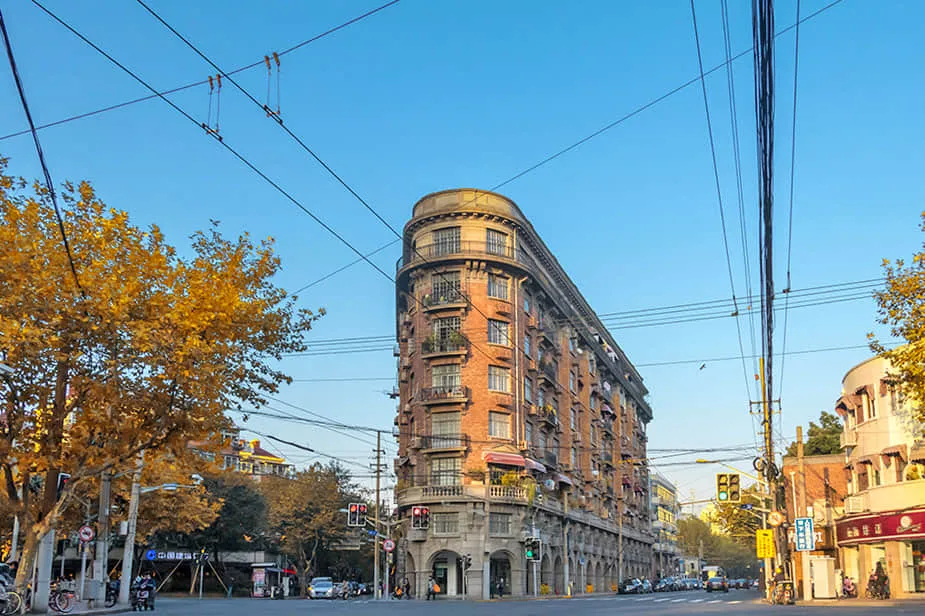 Wukang Mansion, formerly known as the Normandie Apartment, the shape looks like a luxurious cruise ship.
3. Neoclassicism
Neoclassicism architecture derives from Rome, and a lot of details of Roman style can be found, which represent a general reaction to the pompous Baroque and Rococo styles.
Representatives: HSBC Bank Building and Shanghai Union Building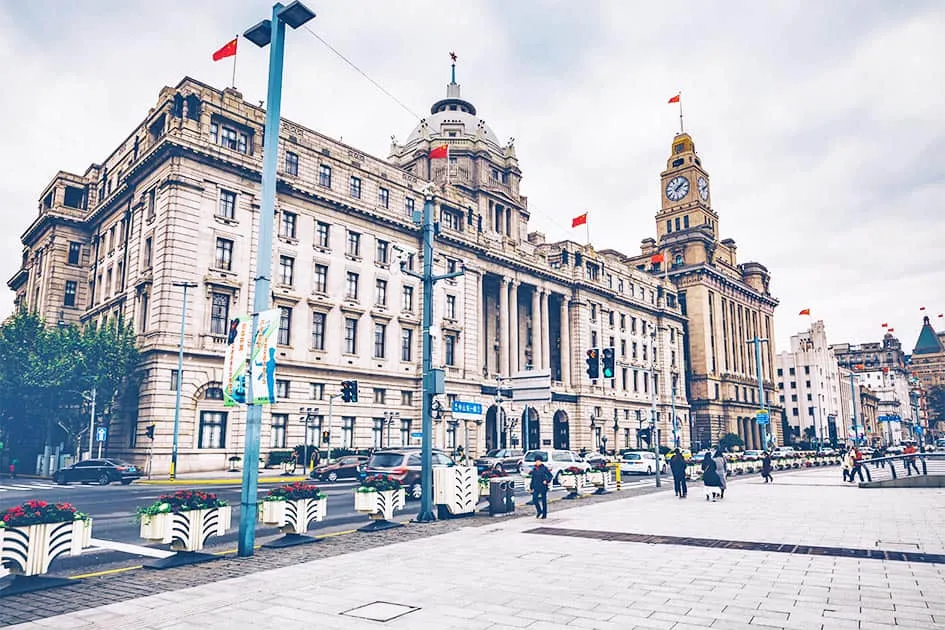 4. Nordicism
Nordic architecture is known throughout the world for its simplicity and functionality, simple interiors, less patterns and carvings, and its prevalence in Norway, Finland, and Iceland.
The distinctive design includes its steep and spire roof, but it is not relevant to power and religion, the main reason is because of the Northern European climate. In icy Norway, this pointed roof not only can prevent bitter winds, but also an accumulation of snow.
Representatives: Moller Villa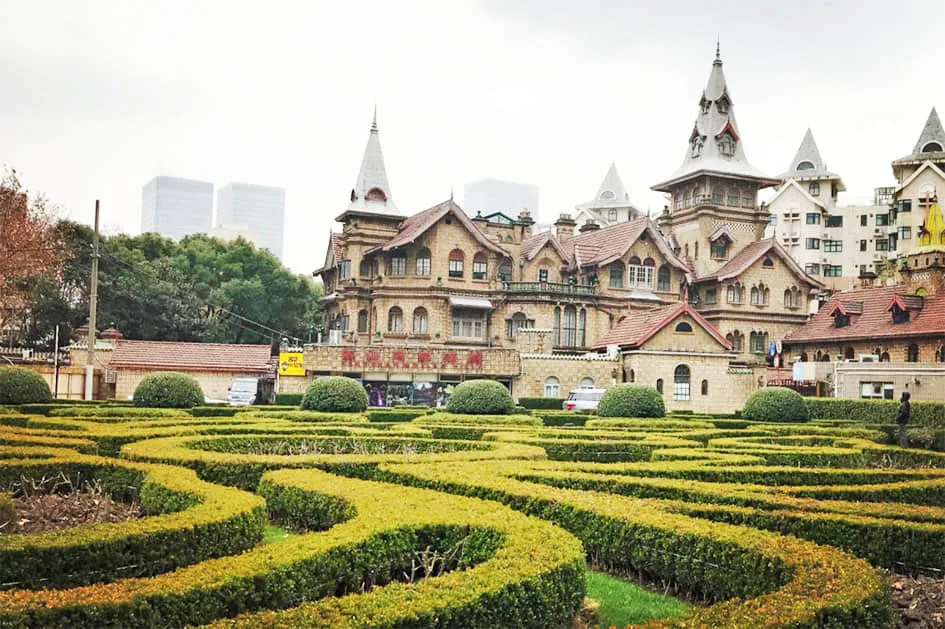 5. Modernist
Modernism in architecture has an emphasis on simple ornament, spaces separated by lines and colors, and metallic building materials, which are associated with the function of buildings. The rational use of materials and structural innovation reflect how people in Shanghai live orderly and fast-paced lives.
Representatives: Shanghai World Financial Center, Jin Mao Tower, and Shanghai Tower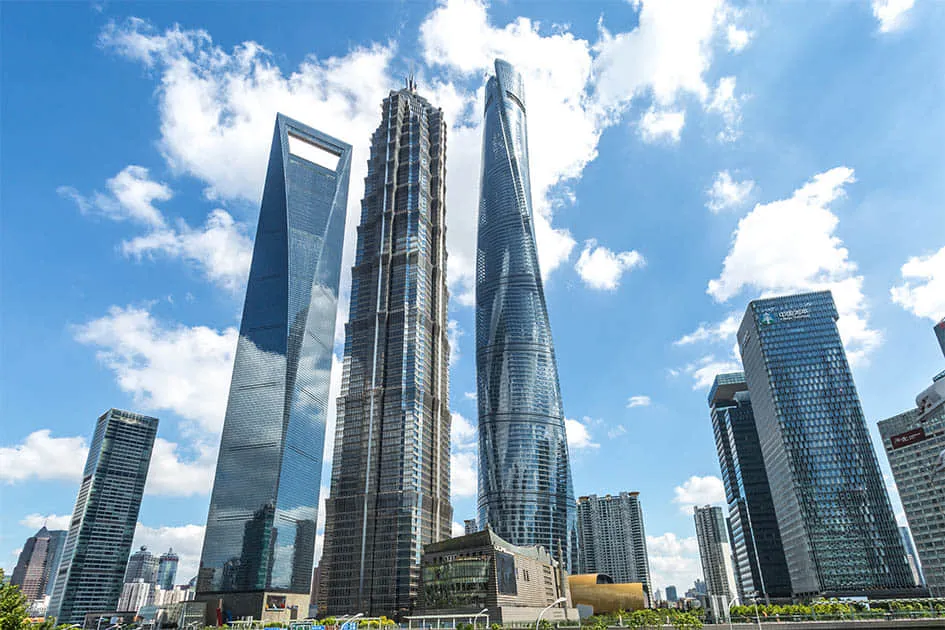 Shanghai World Financial Center, Jin Mao Tower, and Shanghai Tower are joked about by Shanghainese as the "Three Artefacts", respectively, a syringe, a bottle opener, and a whisk.
6. Art Deco
Basic art deco palate is about a great many straight lines, geometric shapes, and symmetry, and the use of novel materials. The distinguishing features of the style are so simple and modern that it is the most popular architectural style in Shanghai. Only Shanghai has the most abundant buildings of art deco design in the world besides Paris. It can be easily found in streets and alleys, even go to a cinema, or a small restaurant, and you can find the art deco incorporated perfectly into the Chinese design elements.
Representatives: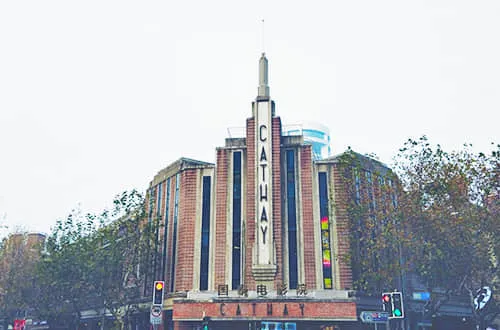 Cathay Theatre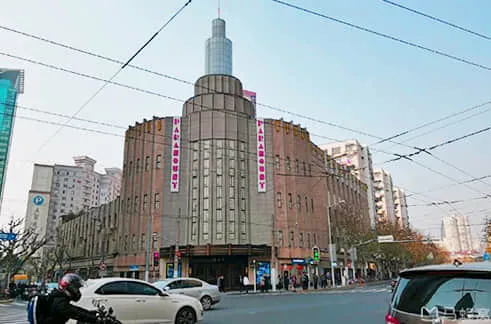 The Paramount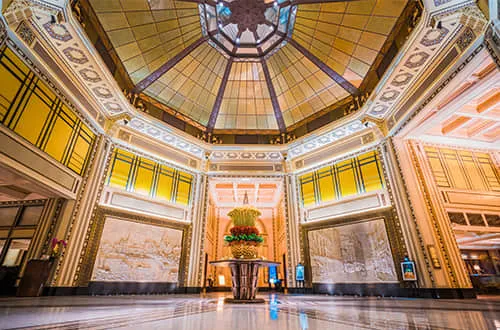 Peace Hotel
Shanghai Architecture shows the city's many faces, from past to contemporary, as each building shares the various views of the changing Shanghai. It is a charming city and worthy of exploring the feast of architecture.
Have a question?
OR
Are you eager to begin your Chinese cultural journey?
Drop us a line and we will promptly connect you with our leading China expert!