Non-stop Shopping Festivals in China

You may have heard of Alibaba's very successful Double 11 Shopping Festival, which is a major shopping festival in China similar to Cyber Monday in America. But the difference is that it is one of many shopping festivals in China. Chinese online shopping frenzy is not just a one-off for the year, but includes all Chinese official holidays (except Qingming Festival), and even including the western festival such as Valentine's Day and Christmas Day. More and more e-commerce platforms have established all sorts of promotional shopping days to draw customers and sales. Here we introduce some popular shopping festivals and online shopping platforms.
Shopping Festival in China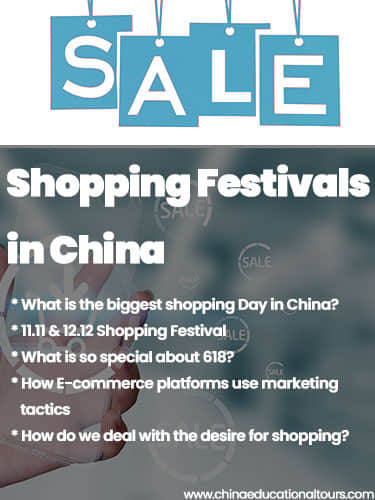 The Best-selling Shopping Festivals
618 Shopping Festival (Jun 18th)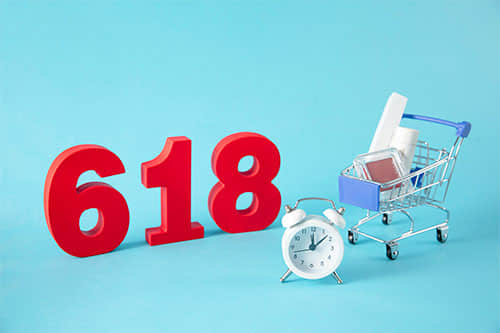 JD 618 Shopping Festival
JD.com, the second-largest e-commerce after Alibaba, and was founded on June 18th, 1998. This day is celebrated by JD.com as the anniversary, along with big discounts and sales promotions. Other e-commerce platforms also take advantage of this promotional campaign. During this year's so-called 618 mid-year shopping festival, over 300 celebrities including singers and actors will join a live-streaming session on Taobao Live. It is the second-most prominent e-commerce festival after the Double 11 Shopping Festival.
The Double 11 Shopping Carnival (Nov 11th)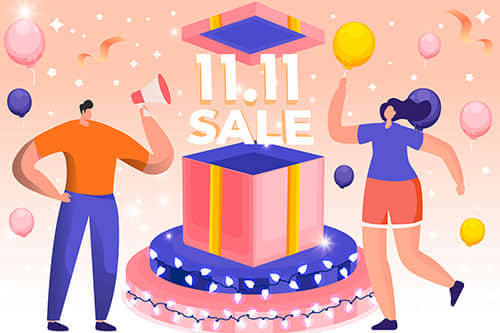 Taobao 11.11 Shopping Festival
Alibaba's Double 11 Shopping Festival is also known as the Singles' Day Shopping Festival. It was created by a group of Chinese college students to celebrate their singleness. Alibaba chose this day to promote sales, as it falls between two major holidays, China's National Day (Oct. 1st) and Christmas, seizing the opportunity for sales as people prepare for winter. Surprisingly, their first season saw sales volume hit the 52 million RMB mark within 24 hours on Nov. 11 in 2009. Since then, Alibaba decided to maintain the tradition which has continued to be a success. Presales begin one month in advance and have shattered record sales year after year. In 2019, celebrating 10 years of the carnival, the total sales amounted to 268.4 billion RMB/day, 5000 times more than the first season. It is no doubt the largest shopping carnival in the world.
The Double 12 Shopping Festival (Dec 12th)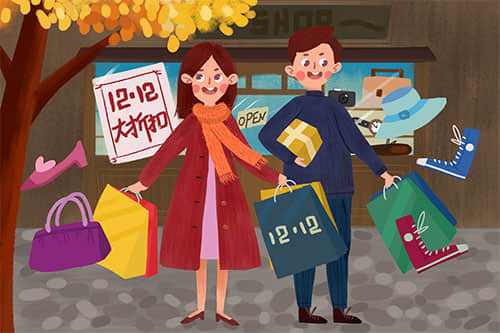 Double 12 Shopping Festival
The Double 12 shopping festival was launch in 2011 to cater to customers who were not satisfied with what they have purchased during Double 11. The event lasts four days, and more offline merchants join the "war of promotions" than Double 11.
Other Shopping Festivals with Good Discounts
Nian Huo Festival (special purchases for Chinese Spring Festival/Chinese New Year)
Buying Nian Huo is a traditional custom before the Chinese New Year. Nian Huo is about all goods for celebrating the New Year, such as food, drinks, decorations, gifts, and new clothes. While offline outlets are major channels for purchasing, however, it is more popular and convenient to buy goods online now. E-commerce platforms like Alibaba, Tmall Global, and JD always start sales promotion 2-3 weeks before the Spring Festival. This is the third new online sales holiday created by Alibaba after the Double 11 and Double 12 shopping festival.
Valentine's Day (Feb 14th)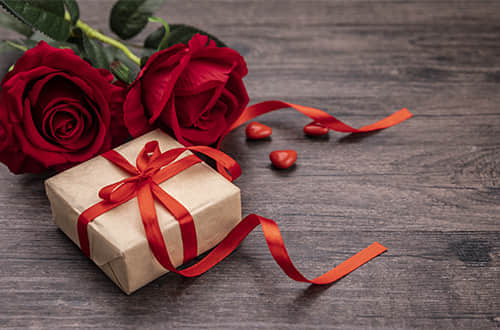 Even though Valentine's Day originates from the West, it is also celebrated among young people in China. Tmall, Jumei (an online retailer of beauty products), and other platforms promote good deals of gifts for couples such as handbags, perfumes, jewelry, as well as skin care products and cosmetics.
Women's Day (Mar 7th -8th)
Mar 8th is known as International Women's Day, celebrating the social, economic, cultural, and political achievements of women. E-commerce platforms follow the trend and therefore created a shopping desire for women to promote products for women's fashion and accessories.
520 Day or I Love you Day (May 20th)
In China, 520 is another special day to express your love. "520" in Chinese is "wu-er-ling" and sounds like "I love you (Wo ai ni)". The Chinese like to match dates and numbers with phrases that have similar pronounced. This special day created a great opportunity for online retailers to promote sales.
Children's Day (Jun 1st)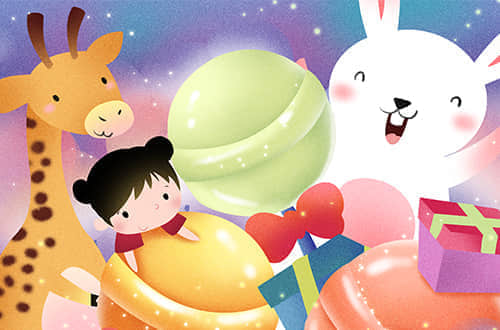 Gifts for Kids
On this day, parents like to prepare gifts for their children. Online retailers use this day to market and promote sales. Children's Day promotion usually starts from the last week of May, with popular items that include clothes, shoes, toys, school supplies, and childcare products. However, as with most sales, there are always products for the parents.
Christmas (Dec 25th)
Though Christmas is celebrated in the west and among Christians, it is very popular among young people in China, where they like to buy gifts for their friends and loved ones. Online sellers see this as a perfect opportunity to promote and offer bargains, that draw many to their online sites.
Why can't we stop buy over and over again?
E-commerce platforms have seized every opportunity to encourage consumers to shop online. Consumers are aware of their selling techniques, but they enjoy the bargains that are up for offer. What is magic on these created "shopping festivals"?
Trace the Prototype of Chinese "Shopping Festivals"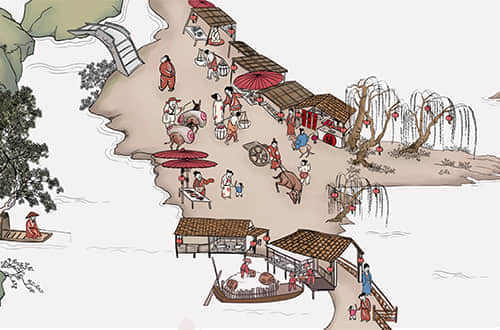 Chinese people had been in the habit of purchasing since ancient times. Due to inconvenient transportation and traditional thought of assisting agriculture and restraining business, economy developed very slowly. If people wanted to make a purchase, it only allowed during traditional festivals or in the mid of a month.
Ancient Chinese buying fever was no less than nowadays. We stay up all night for flash sale, people in old times got up early to rush to buy. Traders and buyers got up at midnight to scramble to the early market in order to purchase desirable commodities. "Chopping hands"—— crazy shopping during festivals is deeply rooted in our culture.
How E-commerce platforms use marketing tactics
From a marketing perspective, comprehensive campaigns include quote comparison, free shipping, promotion codes, and big discounts to promote products. Let's divulge into how strategies help drive sales.
Hunger Marketing
Hunger Marketing is specifically focused on your emotions – a psychological strategy, such as the before and after price clearly shows how the price will change after the festival, which is a strong incentive for customers to add to their shopping carts.
Each E-commerce platform creates a sense of "if you miss this opportunity, you have to wait for a long time" or "there is a limited supply, so buy now". The eye-catching words such as "flash sale", the last hours for shopping discount, and shopping carnival count down" all play on your emotions.
Coupons and pre-sell
Customers can easily get coupons on the site's landing page or destination page before the shopping festival, such as 20 off 200RMB, 30 off 300RMB, or 50 off 400RMB. It also encourages shoppers to save their favorites into their shopping cart before the promotion begins, for an opportunity to win "free items" from their wishlist.
Some retailers encourage users to pay a deposit that values double or triple itself when the balance is paid. These tactics convince customers they can buy goods at a very affordable price. Pre-sale marketing is an effective way to lock customers in.
Added Bonus To reduce users' concern about shopping, retailers promote the products with a free gift, free shipping, or interest-free payments.
Cooperate with celebrities
Use celebrities' appeal and popularity to promote the shopping festival. Celebrities post their co-branding with a promotion code on social media, and their fans will get an exclusive discount via the code. Thus, brand preference and exposure have considerably risen.
How do we deal with the desire for shopping?
Online Shopping
As shopping festivals never stop, should we indulge in it? Consumers can buy everything anywhere, with only a click on the screen with your fingertips, and the reassurance and guarantee of the products that if you are not satisfied you can return it within a timeframe.
The internet has largely changed the way we go shopping today. Everything from books, electronics, clothes, cosmetics, you name it, everything is available online without you having to leave your home.
However, there are drawbacks to the convenience of online shopping – the temptation to buy something at a bargain, but what we buy is not a necessity and therefore it can leave us in financial difficulties.
With our obsession with celebrities and to chase the fantasy we dream of, to aspire like them and live the lifestyle they have plays a major part in advertising. It gives a hint of having their products will improve the quality of your life, bring some positive change or greater freedom to you.
Regardless of how products are promoted online, there is always the good and the bad of consumerism. The good of consumerism is it helps our economy to survive, such as creating jobs. The bad side to it is the debt we incur, with the pressure and desire to buy, buy, and buy. You end up spending on goods and services outside of your necessities. Don't be caught and trapped by the trends and manipulated by the promotions or comparisons of what others have.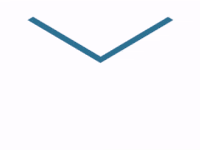 Have a question? Or can't wait to immerse yourself in the engaging journey of Chinese culture? Send us a message! Our top China specialist is ready to assist and connect with you without delay!