Practical Tips for Your China Tour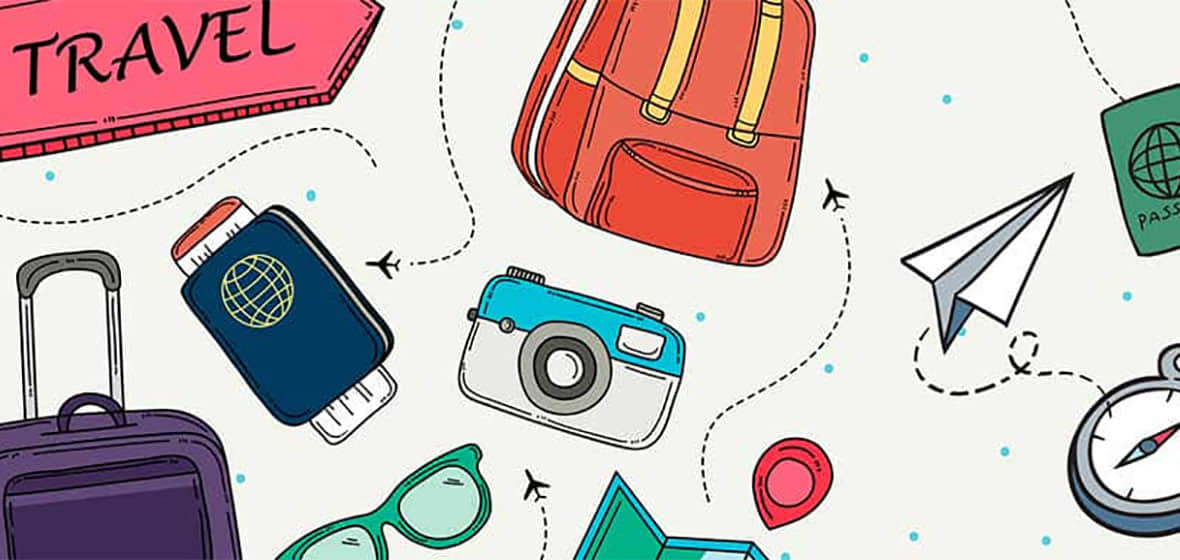 Travel Document
Ensure your passport is up to date and valid for the next six months and that you have obtained your visa for China.
Make a photocopy of your passport and visa page. Keep it somewhere safe in your luggage (apart from your passport). Bring an original birth certificate or valid driver's license to aid in obtaining a new passport if yours is lost or stolen.
Money
Visa and MasterCard can be used to withdraw cash from ATMs in major cities. There is a limit of RMB2000 per day per transaction – usually a cash advance fee applies.
Foreign currency can be exchanged at the banks and in most hotels. You would need to present your passport when making an exchange.
Larger purchases in department stores will accept international credit cards, especially Visa and MasterCard. Some accept American Express as well. Foreign conversion fees may apply to your credit card purchases, depending on your specific credit card bank's terms and conditions. You might want to check with your credit card bank(s) before you decide which card(s) to use on tour. You should then notify those credit card companies before you depart that you will be in China during the tour dates, so they are aware that purchases being made are consistent with your foreign travel. Otherwise, the credit card companies may interpret incoming charges as fraudulent or stolen and freeze the usage of the card(s) while you're on tour. Keep a photocopy of the front and back of your credit cards being used. Keep that in a separate place, such as in your carry-on luggage. If your card is lost or stolen, you'll have the credit card number, the security code, and the telephone number to call to request a "stop" on purchases.
Air Travel – Flight Arrival Time and Flight Number
Please let us know in advance your airline, flight arrival time and flight number. Your tour guide will be there at the airport to meet you holding a sign with your name on it, making it easy for you to find them.
Arrival at Customs in China
Upon arrival at customs in China, you would be required to complete an arrival form. This is handed to the customs officer together with your passport.
Health
Carry a basic first aid kit. Some medications can be difficult or impossible to obtain in China. You may wish to also bring the following: diarrhoea treatment, cold and allergy medicine, pain killers, insect repellent, feminine hygiene products if needed, anti-bacterial wipes or gel, etc. Bring at least half a dozen rehydration sachets, tissues for personal hygiene, as toilet paper is not always provided. These can be purchased at a local convenience store, however it's advised to bring some for initial use.
Travel Insurance and Medical Insurance
Travel insurance is recommended while traveling in China. Ensure that your travel and/or medical insurance are valid.
Itinerary
Leave a copy of your travel itinerary and contact details of your travel in China with a relative or friend, in case they need to get hold of you while you are away.
Electrical Voltage
China uses 220V / 50 Hz. In China the following types of outlet are used. Please prepare a converter accordingly (see it on the right side).

Because electric plugs differ from location to location in China, be sure to bring an international adapter set if you require a power source for video cameras, phones etc.
Internet
The internet is censored in China. You need a VPN to see Facebook, Twitter, YouTube, and check your Gmail. Most of the hotels have free wired and basic Wi-Fi internet. Popular restaurants and cafés also provide free Wi-Fi for customers.
Baggage Allowance
You are allowed 1 check-in piece of luggage and one carry-on piece, along with a personal item, such as a purse or small backpack, or computer bag. While the international baggage allowance may be up to 50 lbs. per check-in piece, domestic carriers within China limit the weight to 44 lbs. carry-on bag is limited to 11 lbs. and the size should not exceed 20x40x 55cm. They can be fairly strict, especially for the check in pieces.
Packing
Remember that the rigors of travel in China may require you to carry your luggage up stairs and through train stations, lift it onto buses, and in extreme cases, even hold it on your lap! Include some plastic bags in your packing (these have a myriad of potential uses).
Bring a change of clothes with you in your carry-on luggage in case of flight delay or missing luggage.
Clothing and Footwear
In general - during colder weather - thermals, woollen socks, gloves and a hat. Waterproof jacket are essential, or a good umbrella. During summer the temperatures can be very high – bring some light clothes – t-shirts, shorts, light cotton tops, trousers, pants or skirt. For Spring and Autumn the temperatures can vary, we suggest – sweater, long sleeved tops and lightweight rain jacket.
Strong, comfortable and preferably waterproof footwear is important especially when traveling in the countryside. Ensure your have worn in the footwear BEFORE traveling to China.
Air Pollution
Beijing is where the pollution may be the worst. Bring any medications you may have for breathing or coughing issues, such as asthma. You may also want to bring a mask. The pollution varies each day. When workers leave the city during the weekends, it seems to decrease. If it is a bit windy, it may help clear the air. Just be prepared with any items you may need as mentioned.
Toilets
All the hotel rooms are western style and will have western style toilets. They are also in large tourist centres and venues in the large cities. However, there will also be "squat" style toilets in some public areas or local restaurants, so bring tissue and hand sanitizer. The squat toilets are actually intended to be cleaner, since you don't touch anything. Try to use the western toilets where they are available before going out for the day.
Water
Use bottled water and drinks or boiled water, which may be in thermos bottles in the hotel rooms. Use it for brushing your teeth as well, just to be safe. Your tour guides will prepare bottles of water on the coach every day.
Night Shows
These are optional, but I would recommend attending at least one to have a nice cultural experience. You don't need to decide now, but the local guides will need to know a day or two before the shows, so they can buy the tickets. Ticket prices will depend on the location of the seats. Better located seats cost more.
Food
Food will be family style with shared dishes, but may include items which you are unfamiliar with. Part of the travel experience is enjoying the different foods of a culture. If you have any food allergies, please advise your travel consultant in advance. Drinks/beverages are usually an extra cost. Beverages are not always cold, but warm instead. Be careful using ice if it's not from bottled or purified water. (Chinese believe cold beverages are not good for your body.)
Guides
We will have bilingual local guides in each city who will meet us as we arrive and make sure we depart safely to the next city. Many of these guides have been English majors in college. Tipping is discretionary/
Tipping
Mainland China
Tipping is not widely expected or required in Mainland China. However, at superior hotels and restaurants catering to western tourists, porters, room service and wait staff may have become used to receiving small tips. You can tip in cash, some small gifts brought from your country would also be appreciated, such as music CDs, books, perfumes, candies, etc.
Hotels
In general, US$ 2 or 3 should be enough for the room attendant if you stay at the same hotel for a couple of days. For the porter, US$ 1 for each piece of luggage carried for you may be appropriate. Tipping at hostels or inns is not expected.
Restaurants
You don't need to tip at fast food restaurants or roadside stands. At fine restaurants in larger cities, if you are satisfied with the service, you can leave small changes to your waiter, or give one or two dollars as a tip. It depends entirely on how you rate the service. Leave more if you are happy with the service or none if you are not.
Taxi
You don't need to tip the taxi driver. However, if the driver helps you with heavy luggage or takes special ways to reach your destination on time, then one or two dollars will be ok.
Tour Guides and Drivers
We pay our guides and drivers a base salary plus a performance bonus however we realize that some people might like to tip guides or drivers for their service. The suggestions as followed:
Local Tour guide:
Group 1-2 pax: USD30 per group per day
Group 3-6 pax: USD40 per group per day
Group 7 pax up: USD3-5per pax per day
Driver:
Group under 6 pax: 15 USD per Group per day
Group from 6 pax up: 2 USD per person per day
Hotel bell boys require a tip of about CNY10 per bag. It is not required to tip in restaurants.
Shopping
Many tour companies include mandatory shopping stops at stores and factories, where the tour companies or guides receive some compensation for doing so. This tour does not include those mandatory stops, but I'm sure you will have opportunities to pick up some souvenirs along the way. Don't forget there is a strict luggage weight limit along the way, until we get to Hong Kong. Then you can buy an extra suitcase and "shop till you drop," subject to your returning airlines baggage policy.
Language
The official language is Chinese Mandarin. When you travel around independently, always take a Chinese business card of the hotel with you, as well as a card or written Chinese characters for your destination. Then the taxi or bus driver will be able to help you. A few words of Mandarin familiarity wouldn't hurt as well. If you're interested, here's a BBC site with a few Mandarin lessons and videos. Listening to some of the phrases in the videos will at least get your ears used to what the language sounds like. http://www.bbc.co.uk/languages/chinese/real_chinese/work/
What to Bring
The following is a basic packing list you may find useful:
| Checklist – Have I bought or packed ... | Bought | Packed |
| --- | --- | --- |
| Money Belt | | |
| Camera (+batteries/charger) | | |
| Cash ($US, HK$, RMB etc) | | |
| Credit cards | | |
| Day pack – carry your water bottle, snacks, tissues, umbrella | | |
| Ear plugs – in case it maybe too noisy | | |
| Electrical adaptors – check the voltage | | |
| First aid (hydration sachets etc) | | |
| Good Comfortable Footwear | | |
| Gifts / Souvenirs | | |
| Eyewear / Contact lens gear | | |
| Health / Medical certificates | | |
| Insect repellent / Sunscreen | | |
| Medications | | |
| Padlocks (for locking your bags) | | |
| Passports | | |
| Pen – always have a pen handy for filling in forms | | |
| Slippers / thongs / sandals / flip flops | | |
| Toiletries | | |
| Torch / Flashlight (small) | | |
| Towel (small) | | |
| Travel Insurance | | |
| Wet wipes / tissues / hand gel | | |
| Face mask | | |
| Documentation: Keep copies of your passport, visa, and other important documents in a safe place. | | |
| Sunglasses | | |
Note: This is for reference only.
Have a question?
OR
Are you eager to begin your Chinese cultural journey?
Drop us a line and we will promptly connect you with our leading China expert!