Recommended Apps for Travel in China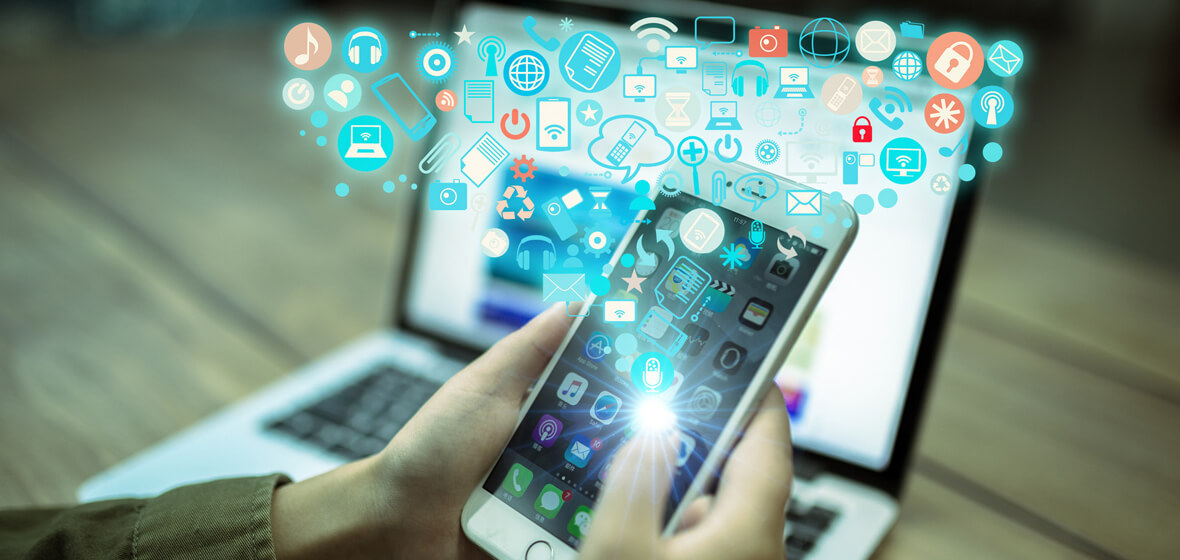 Nowadays almost everyone carries a smartphone or tablet, and there is an ever-increasing number of available "apps" for staying in touch, having fun, learning, and assisting you in pretty much every situation. China is about to cross the threshold to becoming a cashless society. Though cash still exists, many Chinese today never touch paper bills or plastic debit or credit cards at all in their day-to-day life.
Increasingly now, financial transactions in the Chinese economy are taking place through payment apps on smartphones. In China, you can order your meals, hail taxis, book all kinds of tickets and even open your door through apps. Nevertheless, listed here are several apps that will be particularly useful for your trip to China. We recommend that you check them out, download them for free, and get comfortable using them before you come to China.
1. Most Versatile Apps in China
#1 WeChat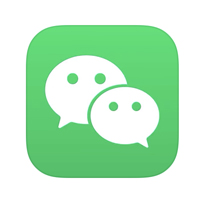 WeChat, known as "Weixin" in Chinese, functions like Facebook, LinkedIn, Uber, Instagram, and several other apps all rolled into one. For many Chinese people, WeChat is an indispensable app for connecting with the world. It is China's most popular messaging app with a monthly user base of more than 1.2 billion people. Initially introduced as a messaging app in 2011 by Chinese tech giant Tencent, WeChat has evolved into a lifestyle platform for users in China. Now it offers so much more than messaging, allowing its users to do everything from payments to the ability to book flights and hotels. One key feature it has is called "mini-programs" which are apps within WeChat. One example of the mini-program is the health code, which is built inside the app at the beginning of the covid-19 pandemic; more than 800 million people have used the health code in 2020.
To use WeChat, you need to register a WeChat account first. All you have to do is make sure you have a working mobile phone number or an active Facebook account, and a friend who's already on the platform. Click here for more info.
#2 Alipay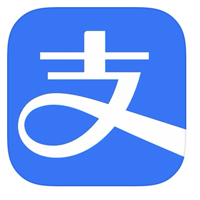 Alipay is the dominant payment app in China and can be used for purchasing goods and services, direct transfer, paying bills, and other functions. Alipay connects directly to the user's Chinese bank account to make payments and transfers. Before 2019, you need a Chinese bank card so you can use Alipay to make payments. The good news for international travelers to China is: since November 2019, you can sign up and get a 90-day pass to use the service. Only three steps are needed:
Step One: Download the Alipay app onto your smartphone from the app store and sign up for an account. It is free to sign up for an account with Alipay. You can then add and save your credit and debit card details within your account to start making mobile payments.
Step Two: Verify your identity, phone number, and bank information.
Step Three: Use the app to download and buy prepaid cards using your international credit or debit card.
You can top up with a minimum of 100 yuan and a maximum of 2000 yuan at any one time. You can top up again if needed.
Like WeChat, a lot of mini-programs have been embedded in Alipay. It's reported that Alipay had more than 160,000 mini-programs in 2019 and it's still counting.
2. The Apps That Tackle Language Barriers:
#1 Pleco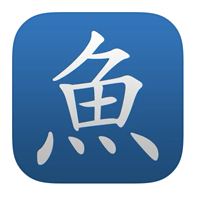 This remarkable language learning and translation app make use of all the most up-to-date technology. It is advertised as "the ultimate Chinese learning companion", and includes a free dictionary of 130,000 Chinese words, with access to several other free dictionaries as well as paid options.
The app is available free on both iOS (for iPhones, download from iTunes) and Android (download through Google Play). Once you have downloaded it, if you find it especially useful, there are add-ons that you might choose to pay for later. (Remember that Google is blocked in China, so you will need to download it before you go.)
Whether you are keen to learn the language well, or you just want to manage while you are on your trip, this app is a resource you should not be without. With it, you will be able to look up words in English, Chinese, pinyin, or by cross-referencing a combination of these, or by sound, handwriting, or pictures. It even allows for the many variations of Chinese (traditional and simplified characters, Mandarin, Cantonese, pinyin, and Zhuyin). You will also be able to translate your needs, thoughts, and ideas to your new Chinese friends, as well as better understand what others are trying to tell you.
Make sure you download the app and practice using it and hopefully learn some Chinese words and phrases before you go. For a start, you could learn how to greet and thank people, and ask for prices, as well as recognize the Chinese characters for 'entry', 'exit', 'male' and 'female' (toilet), the numbers, and the names of the cities you will travel to.
#2 Google Translate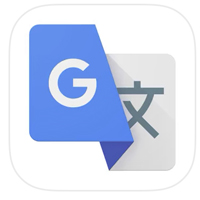 As one of the best language translation apps around, the Google Translate app offers a lot of handy features and is available for Android and iOS. This application provides users with tools to translate between languages and they now include an image option; users can take a photograph of a sign, piece of paper, or another form of written text and receive a translation in the language of their choice.
3. Apps That Help You Get Around in China
#1 MetroMan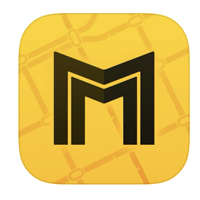 You will want to use the Metro (underground, subway) system in at least one city in China, and the whole system is probably more complex than anything you may have encountered in cities elsewhere in the world.
MetroMan is advertised as "China's best metro app", and it is recommended that you download it before you go. You will find that it is fully up-to-date and includes accurate metro maps for 27 cities in China (as well as some cities elsewhere) and detailed information that includes a journey planner, and information about routes, times, and fares.
You can download it for free for your iPhone or iPad (from iTunes) as well as for Android phones and tablets (from Google Play). Make sure that you download it before you go, and then you will be able to use it offline, without an internet connection, wherever you go.
#2 Google Maps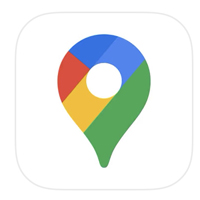 You probably already have this versatile and useful app on your phone or tablet (and, yes, you can have it on iOS as well as Android), and if you don't have it you should make sure that you get it. These maps are generally the most accurate and up-to-date. The problem is that Google is not available in China, so you will not be able to use online maps while you are there. You can easily download any Google maps you need to use offline for 29 days, as long as you have enough storage space on your device. Once your tour is planned, and before you leave home, look at the relevant places on Google Maps, and download those maps. (If you have enough space, you can include all of China.)
#3 Didi- Rider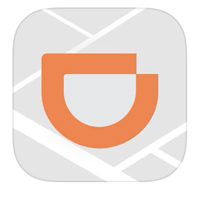 Didi is the Chinese version of Uber. Didi is not the only one on the market, but it's certainly the most widespread, and above all it has a convenient version in English.
If you've already used Uber, Didi won't be difficult for you. You'll have to enter your pick-up location that corresponds to where the GPS shows your position. Next, insert your destination, again using the address in either English or Chinese characters, and then choose your type of ride. The most popular type of ride is Express. With Express it indicates a ride from a private driver where you're the only passenger and there are no intermediate stops before your destination.
4. Apps That Help You Book Tickets and Tours in China
#1 Railway 12306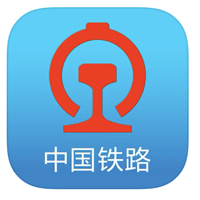 It was created by China Railway Customer Service Center (中国铁路客户服务中心). It is the only official app that you can book China train tickets. This app shares the same data (including the data of users, bookings, and ticket availability) with the official ticket booking website 12306.cn, allowing users to make reservations, payments, change tickets, refund tickets, track orders, manage contacts and change passwords all in one app.
#2 Trip.com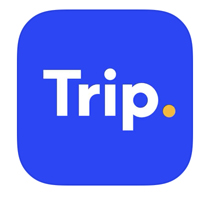 Trip.com is a ONE-STOP travel platform where you can access everything you need for great trips in China. It was owned by Ctrip.com International, Ltd. (Ctrip) which is a travel service provider for hotel accommodations, airline tickets, and packaged tours in China.
5. VPN
Google and Facebook and other apps/websites popular in the west are blocked in China. To get access to these apps or websites, you need a VPN or Virtual Private Network. In very simple terms, a VPN connects your PC, smartphone, or tablet to another computer (called a server) somewhere on the internet, and allows you to browse the internet using that computer's internet connection. We recommend that you check out these VPNs before traveling to China.
#1 ExpressVPN
This VPN server has the best combination of ease-of-use, really fast servers, and supports streaming media and torrenting, all for a reasonable price.
#2 Protonvpn.com (free version available)
ProtonVPN is a VPN service operated by the Swiss company Proton Technologies AG, the company behind the email service ProtonMail. According to their website, they provide a free version of ProtonVPN to the public. Unlike other free VPNs, there are no catches. They don't serve ads or secretly sell your browsing history.
#3 Hide.me (free version available)
Hide.me VPN is the world's fastest VPN that offers unmatched privacy with highly advanced security features. It keeps no logs and aims to put safety and security at the top of its priorities. They give you the freedom to connect up to 10 devices at the same time.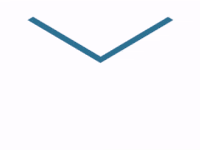 Have a question? Or can't wait to immerse yourself in the engaging journey of Chinese culture? Send us a message! Our top China specialist is ready to assist and connect with you without delay!