How to Plan & How Do We Define a Luxurious School Trip to China

China has no shortage of luxury hotels, fine dining, and interesting tourist attractions. But here we talk about "luxurious school trips". We are not just referring to fancy hotels or expensive restaurants, but we are dedicated to providing our clients in-depth cultural immersion and local experience, such as an in-depth tour of the Forbidden City, learn Taijiquan from a Taoist Master, Conservation Expert's lecture on Tang Tri-color Pottery and much more.
Our firsthand knowledge and destination expertise make these school trips truly a lifetime experience for all the participants.
Preplan
Our Travel specialists with an average of 10 years' experience are all dedicated travelers themselves, that have traveled extensively around China. They'll work closely with you every step of the way, to create a tailor-made journey of a lifetime, optimized the itinerary to ensure your group gets the most out of the tour.
Tour Aspects
We'll arrange a pre-paid Chinese SIM card for everyone. So you can get connected with your family and friends during the trip.
Hotels
Luxury and comfortable international chained hotels or boutique hotels: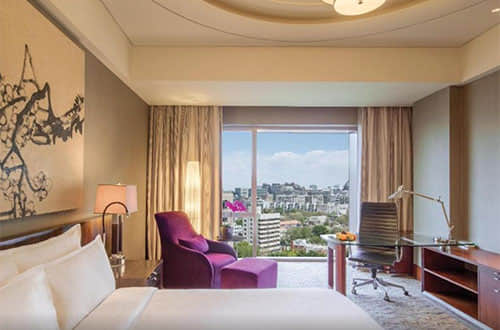 We recommend the hotel based on its location and service level. We only book a hotel located in the city center and close to the shopping streets and restaurants.
We recommend the following hotels:
In Beijing: Regent Beijing located in the city center of Beijing, excellent facilities, hospitable and professional staff.
In Xi'an: Wyndham Grand Xian South, good service, close to Pedestrian Street.
In Shanghai: Grand Central Hotel Shanghai located on the renown Nanjing Road, close to shopping and restaurants.
Transportation
Luxury coach for land transportation with over 20% Vacancy rate.
All the coaches are modern with seat belts for everyone. All the drivers have an average of 10 years' driving experience and have a good safety record.
First-class seats on high-speed trains: First class have much larger seats than 2nd class, comfortable and plenty of leg space.
Restaurants and Food Tour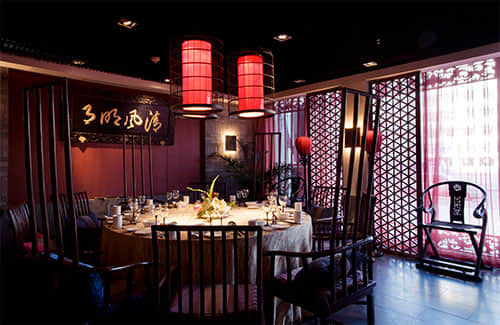 Pre-reservations in quality restaurants: we recommend the following restaurants.
Bai Jia Da Yuan Restaurant in Beijing: It is a courtyard garden restaurant set around a large pond, rich in history and well-preserved architecture. The location was the garden of a Prince in the Qing Dynasty (1644-1912CE). All restaurant staff is dressed in colorful traditional Qing-dynasty garments. It showcases the society and royal life of the Qing Dynasty. The restaurant serves cuisine inspired by imperial food and some typical Northern Chinese dishes.
Family Li's Imperial Restaurant: It is one of China's best and most famous restaurants. The owner's great-grandfather worked in the imperial kitchen of the Qing Dynasty (1644-1912 CE). Now run by the fourth generation, it still prides itself on replicating those imperial recipes faithfully. Only set menus are available. Beijingese smoked pork, scallops and young soybeans on tofu are undoubtedly the highlights.
Ding Tai Fung Restaurant in Shanghai: Want to try dumplings? This is the ideal place to see them being made, and to eat them. The food is prepared in an open kitchen, brought to the table to be enjoyed immediately.
Hutong Food Tour with Lost Plate Food Tours: Enjoy local food at 4 seated eateries plus a glass of soft drink, all hidden within the hutongs of Beijing. Transportation is provided by private tuk-tuk stocked with a cold beer. Local guides provide insight into each dish, restaurant and on the hutong we visit.
Souvenir Recommendations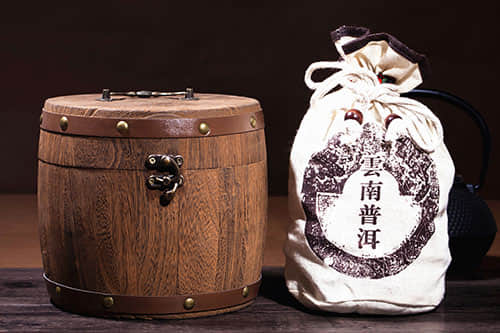 With over thousands of years of history and a vast area, China has a lot to offer in terms of souvenirs. Here are some special gifts we suggest that would make great souvenirs you can bring home for family and friends.
Beijing:Cloisonné and Peking opera mask.
Xi'an: Terra-cotta Figurines.
Shanghai: Silk products.
Hangzhou: Green tea and paper fans.
Guilin: Chinese painting.
Tour Guides (with special-interest lecturers)
We'll arrange experienced tour guides to travel with you throughout your trip in China. Our tour leader will help you to find the right place to get on your train at the train station and check-in hotels in each city.
We'll arrange lectures for your group based on your interests, such as, the Tang Tri-color Pottery in Xi'an or you can attend AmCham Shanghai University Briefing program. We are opened to hear from you and to work with you to arrange these lectures.
Cultural Immersion Tours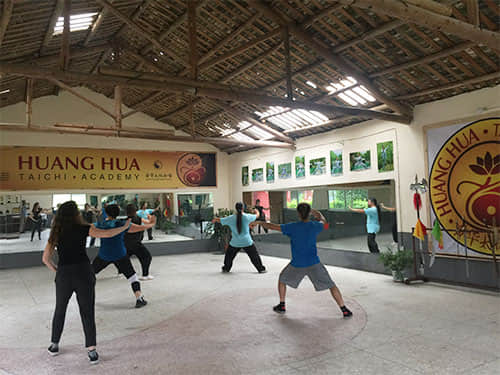 In-Depth tour to Forbidden City with our expert guide in Beijing: Unlike other visitors who sweep past all the hot spots in 1 hour. Our expert guide will show you the palace via an off-the-beaten route and relate how Empress Dowager Cixi modernized 19th-Century China.
Learn Taijiquan from a Taoist Master in a Taoist Temple in Beijing: Taijiquan was invented by Taoist Master Zhang Sanfeng. Taoism is an ancient tradition of indigenous philosophy and religious belief that is deeply rooted in Chinese customs and worldview. You can deepen your understanding of Chinese philosophy by learning Taijiquan.
Mural Paintings of the Tang Dynasty in Shaanxi History Museum: It is a special exhibition hall in the museum. The Mural Paintings showcase the most distinctive collection in the museum, filling 1,000 square meters with 600 mural paintings from more than 20 noble tombs of the Tang Dynasty (619-907 C E) depicting aspects of people's lives at that time. The Tang Dynasty is considered the golden age of Chinese arts and culture.
Conservation Expert's lecture on Tang Tri-color Pottery in Shaanxi Provincial Institute of Archaeology: Xi'an was the capital of the Tang Dynasty (619-907C E). The Tang Dynasty is considered to be the golden age of Chinese arts and culture. Tri-Color Tang Pottery reflects the high standards of ceramic art as well as the magnificent and luxurious lifestyle of the Tang Dynasty society. Join the lecture to learn more about the Tang Dynasty.
Daxu old town tour with an expert guide in Guilin: Daxu Old town was a well preserved old town; it was once a very prosperous market town. Local people still live in the old houses they inherited from their ancestors. With our expert guide, you'll visit their old houses, talk to them and learn more about their daily life.
Shanghai Jewish heritage tour with Mr.Dvir Bar-Gal: In the 1930s and 40s, Shanghai hosted a large, vibrant Jewish community of refugees fleeing persecution in Europe. They built Jewish schools and Synagogues here. Learn more about their stories with Mr. Dvir Bar-Gal who hosts the tour to the Jewish relics since 2002.
Night Show Recommendations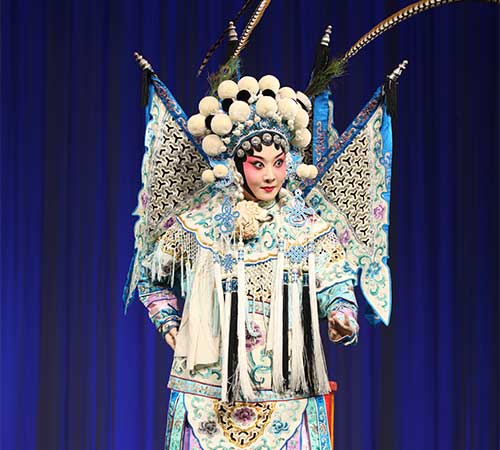 Chinese Kungfu Show in Beijing: Chinese Kungfu or Wushu in Chinese refers to Chinese martial arts. This show is a must for Kungfu fans. The performers will demonstrate Shaolin Kungfu during the show.
Peking Opera show in Beijing: Peking opera or Beijing opera is a form of Chinese opera which combines music, vocal performance, mime, dance, and acrobatics. The characters of the figures were shown through his or her facial make-up.
Xi'an Dumpling Banquet and Tang Dynasty Show: It is the most famous show in Xi'an. It features costumes and dance of the Tang Dynasty (618- 907 CE) which was regarded as the golden age of cosmopolitan culture.
'ERA - The Intersection of Time' Acrobatic show: One of the best acrobatic shows in China. It combines traditional Chinese acrobatic performances with modern technologies and multimedia.
During and After the Tour
Customer Service
Our customer Service Manager will call you from time to time to ensure that your tour is going smoothly. Our travel specialists and local operators in each city are available 24/7.
Photos and videos: We'll email you a photo album and videos of your tour when you get home.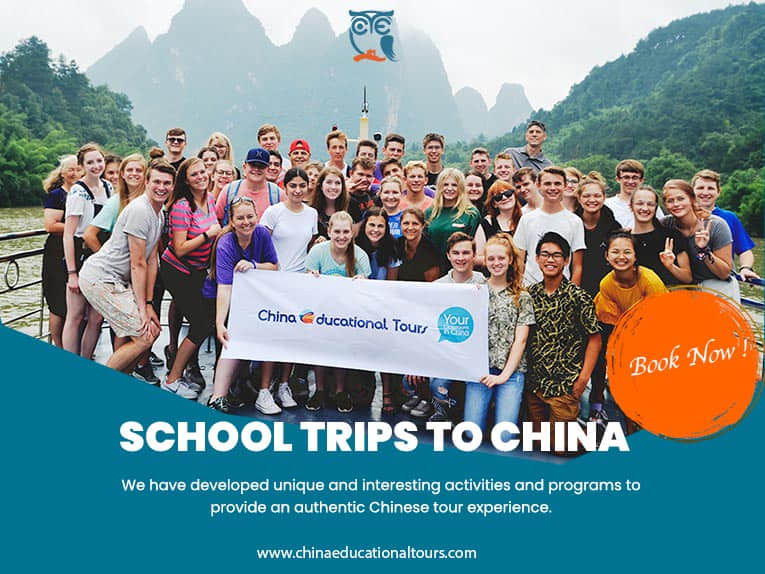 Have a question?
OR
Are you eager to begin your Chinese cultural journey?
Drop us a line and we will promptly connect you with our leading China expert!