Meet Our Elite Team
Planning a China tour is difficult due to the huge landmass, different culture and language barrier. The advice from local experts would make it a lot easier. Your personal travel advisor is ready to answer all the questions you may have within 12 hours.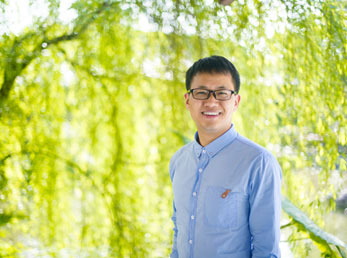 Michael Hu
Co-Founder
Michael has helped over 1000 tour groups after being in the tourism industry for 8 years. He is now focusing his passion on China education tours. He wants to show the beautiful and cultural parts of China to the whole world.
China is like a book. Those who have only visited the popular attractions read just the cover page. Michael and his team have discovered the Educational Tours and In-depth Cultural Activities. He loves his country and hopes that CET customers can experience Chinese culture from people's real life.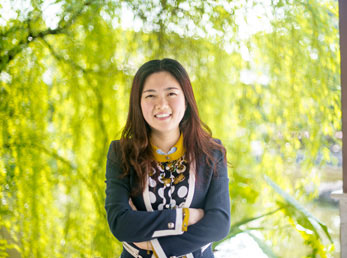 Carol Guan
Co-Founder & CFO
Carol started her career as an English-speaking tour guide right after graduation. The nine years guiding experience has taken her traveling to most parts of China. In the following 5 years, she worked as a travel consultant and tailor-made China tours.
"Carol answered all my questions and is always available when I need her assistance," was said by one of her customers. She looks forward to showing more people how beautiful China is, not only by visiting the highlight attractions but also by interacting with local people. That is also what China Educational Tours is keen on.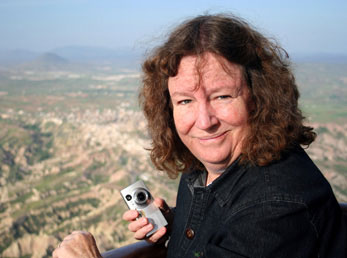 Ruth Wickham
Chief Editor & Writer
Ruth is an Australian who has always enjoyed writing, and has traveled extensively, living and working in many countries throughout her life. After teaching Primary School in Australia for 20 years, she then spent 10 years teaching English as a Second Language to classes of all ages and abilities in China, Turkey, the UK, Saudi Arabia, and Malaysia. She also worked as an educational consultant, mentoring teachers and Teachers College faculty, and has been responsible for producing and improving educational materials individually as well as in a collaborative role.
Leon Long
Sales Manager
Having worked as a travel specialist since 2004, Leon has helped more than 5000 visitors from all over the world to visit China. He has a good understanding of our clients' needs. He has traveled extensively around China, so he can help you to plan a trip both time and cost effectively. As a Chinese cultural enthusiast, he teaches himself traditional Chinese medicine (TCM), and practices Taichi and Qigong (training of movement, breathing and focus). He also engages in Baduanjin (a kind of Qigong) with colleagues daily on the roof top of the CET office here in Guilin.
Tracy Wang
Webmaster & Marketing Manager
With her love for traveling as well as photography, Tracy Wang's enthusiasm and enjoyment in her work is plain to see. Having majored in computer science and technology, she has nearly 10 years' experience in marketing travel websites and promoting tourist destinations in China. She delights in helping visitors discover the natural beauty and rich culture of China. Tracy's deep-rooted passion for travel resonates with the core values of CET, and it is her intention to provide the best possible web service for users.
You are encouraged to contact her to receive constructive advice about your visit.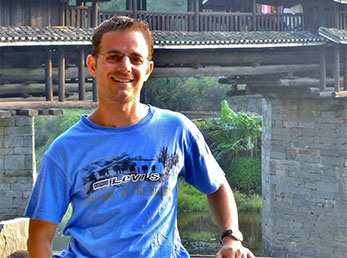 Eric M. Meyer
Senior Editor
Eric is an American who has spent most of his adult life living outside of the US. He has lived in Spain, Greece, Ecuador, and spent 4 years teaching in China until recently. He has been involved in Education for slightly more than 15 years, has taught History and Geography at the HS level, and English at the college level. He is also an avid traveler having visited over 50 countries and territories.
Our Expert Guides