Tour Guides in Xi'an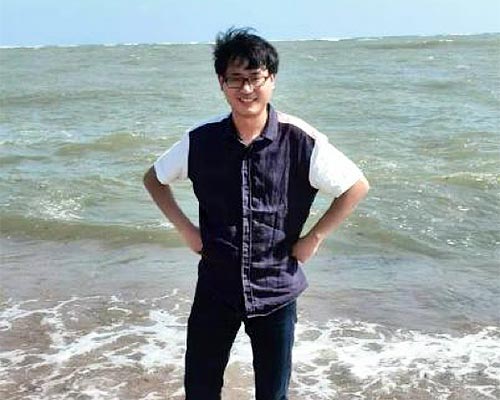 Quick Facts
English Name:
Ken
Chinese Name:
朱(zhū)金(jīn)龙(lóng)
Year of Birth:
1981
Language:
Chinese and English
Years of Experience:
13 years' experience as a tour guide
About Ken
Ken is a highly-motivated and reliable guide with excellent health and a pleasant personality who makes every student group feel satisfied. Besides this, Ken is very kind and supportive. Having Ken as a guide makes students' trips even more pleasant. His knowledge about which is the best restaurant was a phenomenal hit with the students. The students loved interacting with him, and they were reluctant to bid farewell to him. A lovely memory of Xi'an city will linger in the heart of every tourist he has taken there.
Customer's reviews to Ken
"This is our second time with China Educational Tours taking American high school students to Xi'an and after an excellent experience with Ken the first time, we requested him again to lead our group. Ken was enthusiastic, flexible, thoughtful, and went above and beyond as usual. We had a large group of 25 teenagers in the height of travel season and the summer heat, but Ken adjusted the tour accordingly to accommodate for the heat and the students' attention spans. Ken took care of us from beginning to end, even ensuring that a forgotten phone at the hostel got to the airport on time on the last day. When you ask Ken for a recommendation on good places to eat in Xi'an, you don't just get a restaurant name but an extensive list of recommended must-eat Shanxi dishes."
---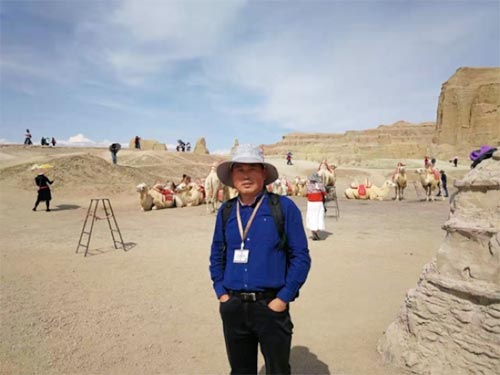 Quick Facts
English Name:
Rocky
Chinese Name:
丑(chǒu)铁(tiě)锋(fēng)
Year of Birth:
1965
Language:
Chinese and English
Years of Experience:
16 years' experience as a tour guide
9 years' experience as a tour leader
About Rocky
From 1992 to 2004, Rocky worked as an English speaking tour guide at CITS (Lhasa) Tibet, a well know travel agency in China. Then he worked as a tour leader at Geckos (Australia) between 2004 and 2013.
As a tour guide/leader, Rocky has served countless travelers from around the world. He has accumulated abundant experience in his work over a very long time. His meticulous work attitude has been widely praised, and after more than twenty years, there has never been a single negative comment about him. His motto of "Your Satisfaction" is the driving force behind his good work.
Customer's reviews to Rocky
"We booked our holiday with China Educational Tours and they organized everything to perfection. Our highlight was Xi'an where our tour guide Rocky was simply unique. His passion for his amazing city shines through in the way he explains its history to foreigners. He made us feel immediately at home and was extremely helpful and knowledgeable. I strongly recommend him to anyone who wants to make the most out of the Xi'an experience."