Tour Guides in Shanghai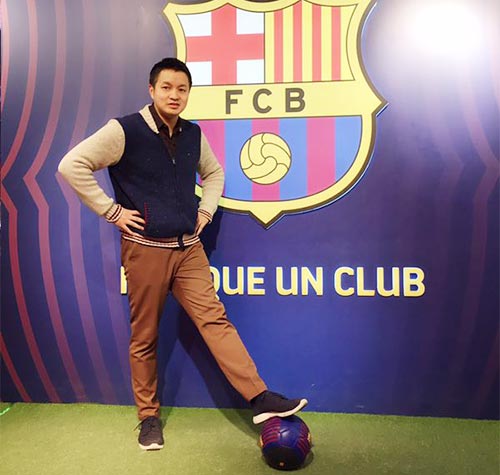 Quick Facts
English Name:
Ryan
Chinese Name:
严(yán)旭(xù)东(dōng)
Year of Birth:
1985
Language:
Chinese and English
Years of Experience:
13 years' experience as a tour guide
About Ryan
Since graduating from university in 2006, Ryan has worked as an English speaking tour guide. He valued the job as a lifetime pursuit, and he has felt so welcomed by our many distinguished guests. He is hard working, and has greatly enjoyed this job. Our company regards him as a valuable member of the team. Hopefully, we will continue to work together, shoulder to shoulder.
Customer's reviews to Ryan
"Our visit to Shanghai was part of a private 9 day China tour booked with Travel China Guide. We were very pleased with our tour of Shanghai. We had an excellent guide - Ryan. He was very knowledgeable, very professional, very accommodating and open minded. Ryan did just perfect job guiding. "
"What a great day in Shanghai with Ryan on a private tour with four of us. We were able to see so much in the one day: French Concession, Bund, River Cruise, Museum, and the Yu gardens. I have visited Shanghai before on business but with Ryan I saw so much more. It was very HOT so Ryan made sure to find us shade to see the sites. I never felt rushed. Ryan was able to get us past the long lines waiting since we were a group. His knowledge was very impressive of each area and our questions. His english was excellent having lived in England for a time. I highly recommend asking for Ryan as your next guide."
---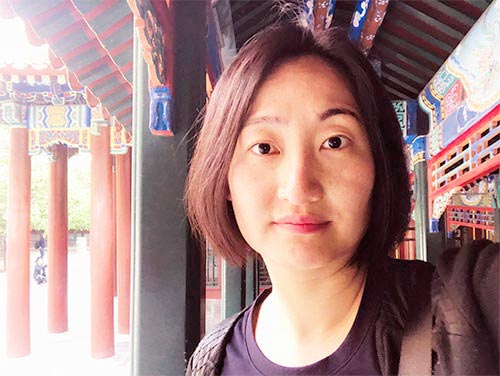 Quick Facts
English Name:
Mary Le
Chinese Name:
乐(lè)欣(xīn)
Year of Birth:
1983
Language:
Chinese and English
Years of Experience:
10 years' experience as a tour guide
2 years' experience as the operator for tours
2 years' experience as a travel specialist
About Mary Le
After graduating from university in 2003, Mary worked as an English speaking tour guide. Mary likes travel very much, and she enjoys meeting all the clients from all over the world. She is an expert in Chinese history and culture! Mary received frequent compliments for her attention to detail and particular care of each of her customers.
Customer's reviews to Mary
"Mary spoilt us for our welcome dinner by taking us to a fabulous vegetarian restaurant to cater for my friend which I enjoyed as well. She provided us with lots of recommendations on what to see in our spare time and took us to all the main attractions that Shanghai has to offer. Her English was fantastic and gave us a lot of information about the city and her country and answered the many questions that were asked. Thanks Mary for a wonderful introduction to China."