ST-13:

12 Days High School Trip: Beijing, Hangzhou, Huangshan, Shanghai

China is huge, and offers diverse tour aspects. We have specially designed this tour for high school students. It includes both famous sites and culture involved activities. The tour starts from Beijing and ends in Shanghai. The participants will learn about a lot beyond their text books, such as the ancient history, rich culture, infrastructure development, and beautiful landscape.
Trip Highlights
Experienced English-speaking guide and comfortable vehicles
Learn about traditional culture
Interact with local minority people
Enjoy the breath-taking scenery
Suitable For: High School Students
Full itinerary for China School Trip for High School Students
Day 1
Beijing Arrival (dinner)
Upon arrival at Beijing airport (PEK or PKX), you will receive a warm welcome from your local experts. You will be transferred to your hotel in downtown Beijing. The rest of the day is at your leisure. A welcome dinner will be arranged at a local restaurant near your hotel.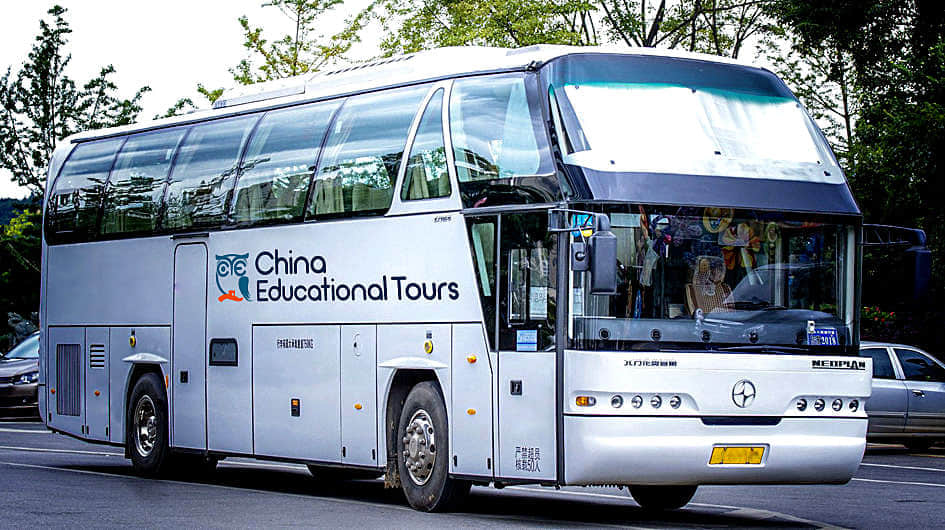 Day 2
Beijing: Ancient & Modern Beijing (breakfast, lunch & dinner)
Morning
Your China trip will start from Tiananmen Square. Located in the heart of Beijing, it is the largest square in the world. It's the place where some important events and celebrations are held.
The Forbidden City is next to Tiananmen Square. It is one of the most famous royal palaces in the world. The yellow roof tiles and red walls showed the power of the majesty of the emperors.
Following your guide, you will learn a lot about the history, royal rules and traditional architectural structure in the Forbidden City. Lunch will be arranged at a local restaurant after your visit to the Forbidden City.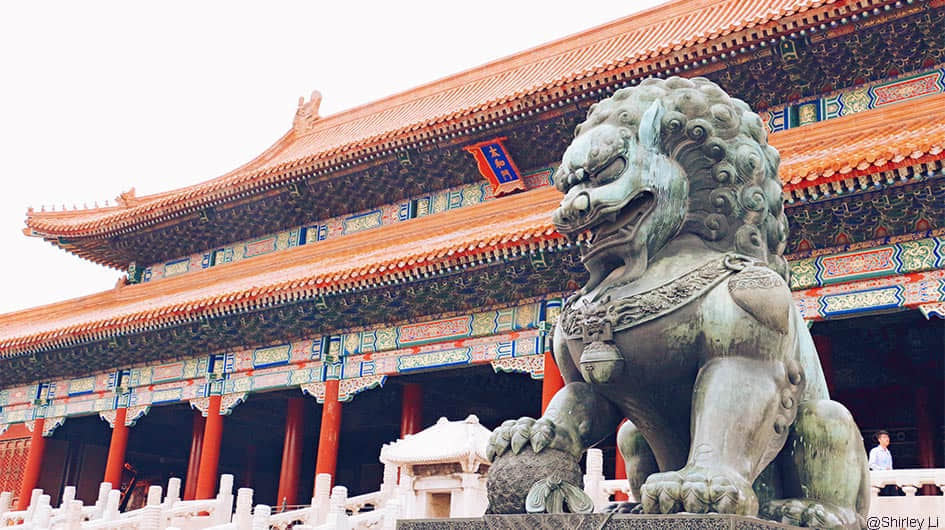 Afternoon
In the afternoon, we are going to see the 'old' and 'new' Beijing. The Hutongs are the unique old city lanes in Beijing. You will have a Chinese calligraphy class at a family house in the Hutong area. Learning Chinese characters will help you to understand the Chinese culture better.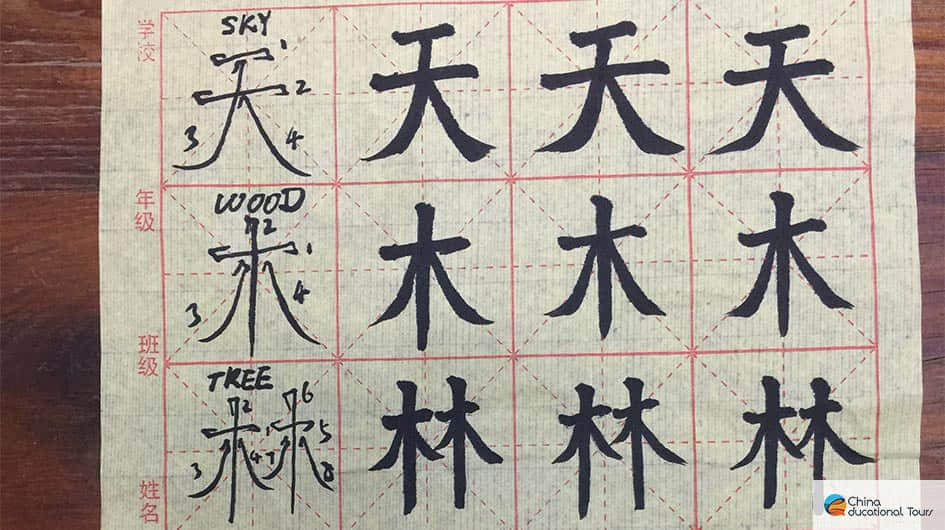 After you have seen the 'old' Beijing in the Hutong, we will go for a visit to Beijing Olympic Park. The National Stadium (Bird's Nest) and the National Aquatics Center (Water Cube) are symbols of the 'new' Beijing. You will be surprised by the imagination and creativity of the designer.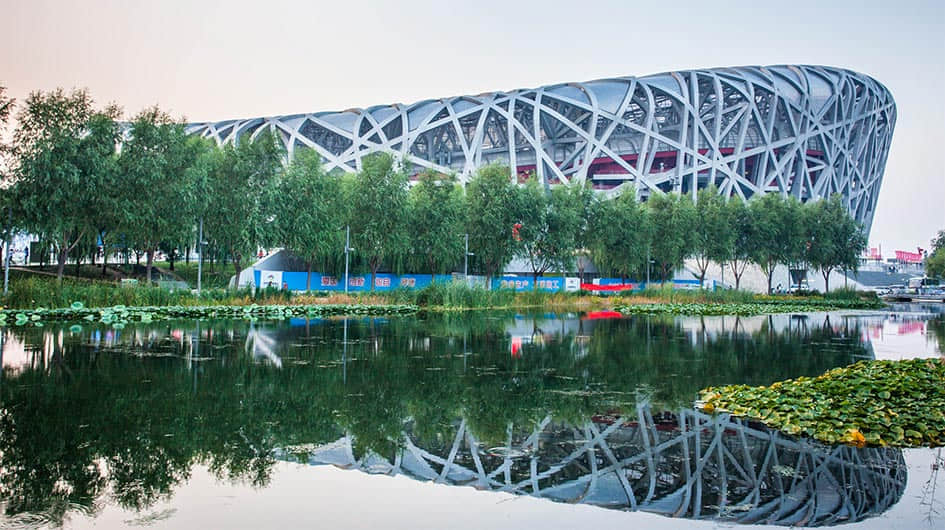 Evening
Dinner will be in a local restaurant. You will taste the famed Peking Roast Duck.
Recommended optional activities at night:
1. The Legend of Kungfu: In contrast to the traditional Kungfu show, it demonstrates Kungfu through dramatic stories. The group also tours abroad and has a good reputation.
2. Acrobatics at Chaoyang Theatre: The performances have won more than 30 awards at home and abroad. "Blue And White Porcelain" (balancing a stack of bowls on the head), which is one of them, was on the stage of the Spring Festival Gala in 2015.
Day 3
Beijing: Great Wall Hiking (breakfast, lunch & dinner)
Morning
Get up early and drive to the Jinshanling Section of the Great Wall. There are much less people at this section, which is known to be very scenic and a wonderland for photographers. Most parts of the Wall haven't been rebuilt and still keep the original appearance. The watch towers, gated passes, fortresses, beacon towers and collapsed wall will take you back in history.
A 3.5 – 4 hour hike along the Wall will be a life-time memorable experience.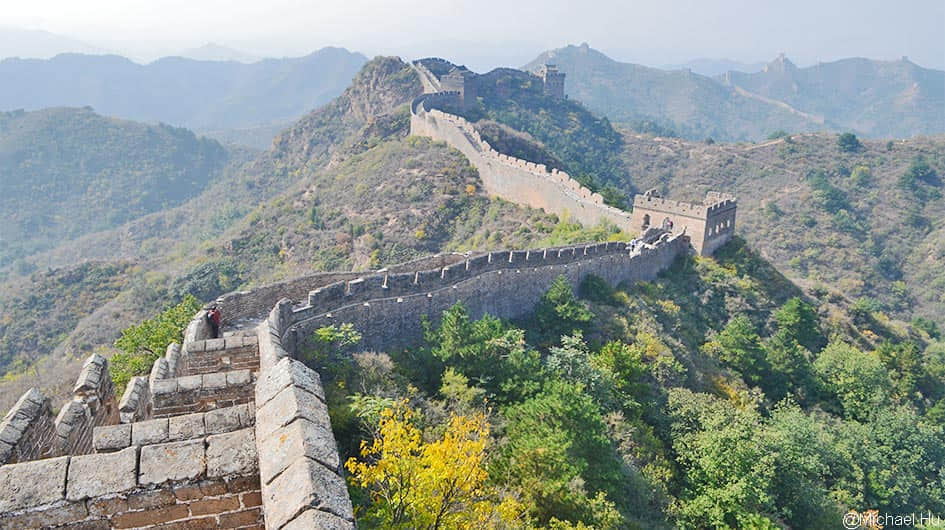 Afternoon
We will arrange a late lunch for you at a local farmer's restaurant. Enjoy the local food and take a break after the hike. We will return to your hotel at around 5:00pm today.
Evening
Enjoy a hotpot dinner at Hai Di Lao, the most famous hotpot chain in China.
Day 4
Beijing – Hangzhou: Bullet Train Experience (breakfast & dinner)
Morning
We are going to do some morning exercise, to play Taiji at the Temple of Heaven, just like the locals. The Temple of Heaven is a large religious complex, where the emperors in ancient dynasties prayed for good harvests every year. It is now a popular place for locals to do exercises in the morning and socialize among themselves. You will learn some basic movements and brief theories of Taiji from a Taiji master.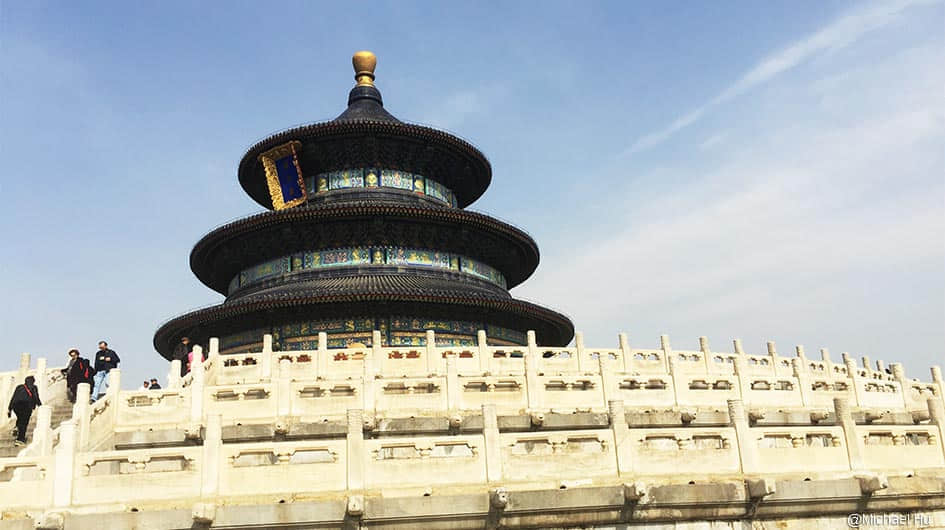 Afternoon
Leave Beijing for Hangzhou by bullet train. The train ride is a bit more than 5 hours. You will practice your shopping skills with buying food from the train conductors.
Evening
Arrive at Hangzhou railway station and meet your local guide at the exit. Go for a dinner in downtown Hangzhou directly and then check in at your hotel.
Day 5
Hangzhou: City Highlights (breakfast, lunch & dinner)
Morning
Today your tour in Hangzhou will start with West Lake, known as the most beautiful lake in China. There are many legends and myths about it. The back side of the RMB one Yuan note shows a famous site on the Lake, "Three pools mirroring the moon".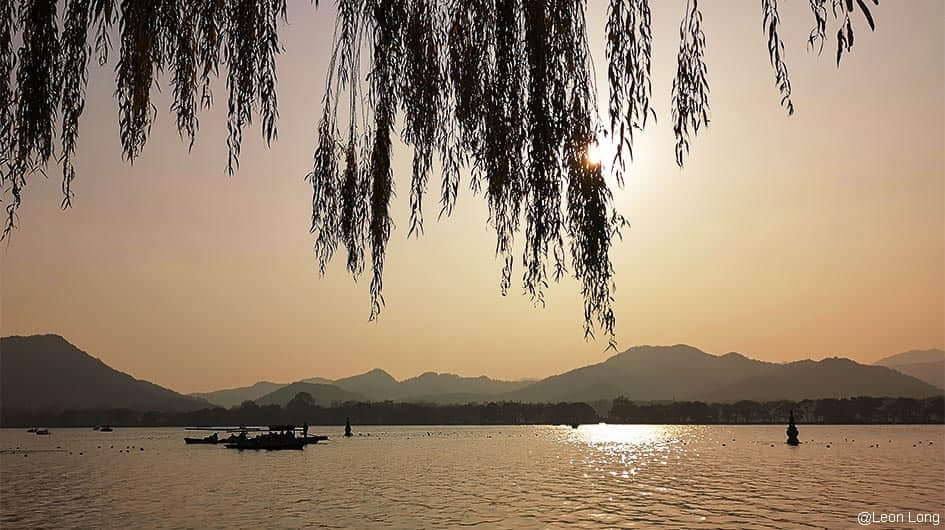 Then visit a Traditional Chinese Medicine Museum (Hu Qing Yu Tang) located on Qinghefang Ancient Street. You can learn some basic knowledge about traditional Chinese herbal medicine.
Afternoon
After lunch in a local restaurant, you will pay a visit to Lingyin Temple and Flying Peak Scenic Area. Lingyin Temple is the most famous Buddhist shrine for local Buddhists, and the oldest in the Hangzhou area. The Buddha grottos are important historical relics. Local government discovered 345 Buddha grottos in the Flying Peak area, which are regarded as treasures of Buddhism in China.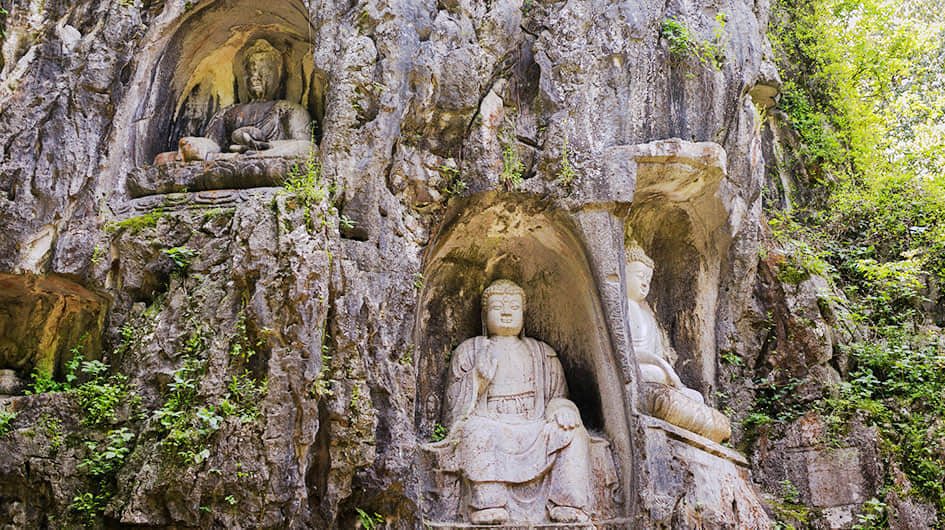 Day 6
Hangzhou – Huangshan: To be a Tea Farmer (breakfast, lunch & dinner)
Morning
Today you will join the local farmers to taste and make green tea at Meijiawu tea village where you can learn about tea culture. You will try picking some tea leaves, dry them, and make them into green tea. You will experience a tea ceremony and enjoy a traditional tea flavored lunch. This half day experience is exceptional.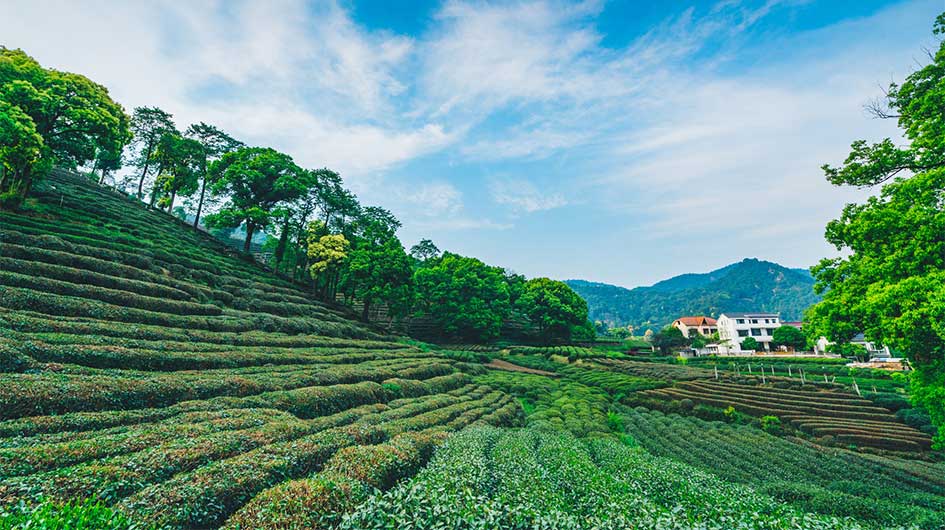 Afternoon
Take a bullet train and you will arrive in Huangshan City in 2 hours. Be ready to feast your eyes on the picturesque landscape.
You will be met by your local guide at the exit of Huangshan North Railway Station. And then transfer to your hotel in downtown Huangshan city. Enjoy dinner in a local restaurant.
Day 7
Huangshan: Hiking among the farmlands and Hongcun Village Tour (breakfast, lunch & dinner)
Morning
Today we will enjoy a leisurely hike from Xidi village to Hongcun Village for about 2.5 hours in the morning. It is a good opportunity to notice the differences between the remote villages and the modern cities. And you will also see the local farmers' life and enjoy nature along the hiking path.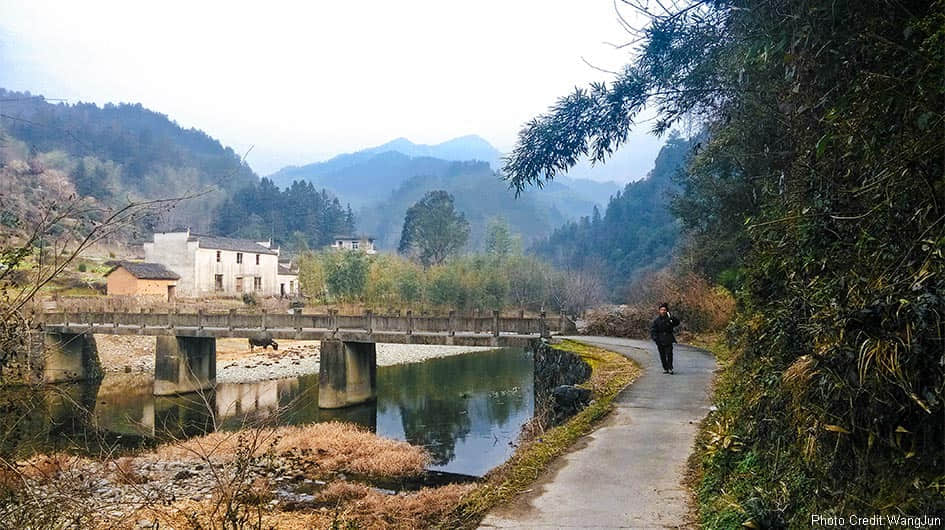 Afternoon
After lunch, we are going to visit Hongcun Village, a UNESCO World Cultural Heritage site. There are more than 140 ancient houses in this village and most of them are well preserved. The wonderful scenery, well-designed decoration, delicate wooden carvings, old furniture, and the stories of the owners of the houses are the highlights of this village.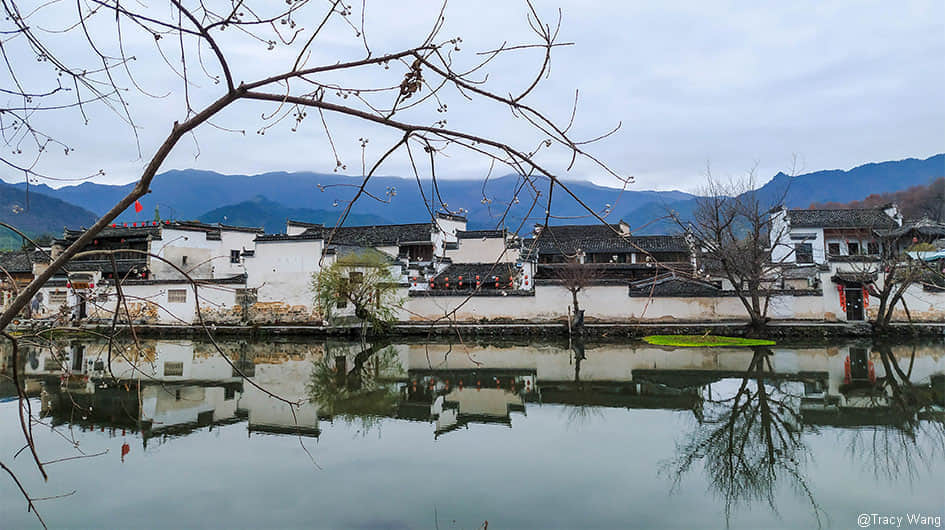 You will stay overnight in a traditional style hotel near Hongcun village.
Evening
Dinner will be in the hotel with local Hui-style cuisine.
Day 8
Huangshan: Enjoy Nature (breakfast, lunch & dinner)
Morning
Check out after breakfast and put on your hiking boots. Today you are going to hike on Mt. Huangshan. Mt. Huangshan (Yellow Mountains) is a large mountain area with lots of peaks connected by trails and steps. It's one of the UNESCO World Heritage Sites and the most famous mountain in China.
After a 1 hour drive from your hotel, we will arrive at the shuttle bus station of the Mt. Huangshan Scenic Area. Take a shuttle bus to the Yungu Cable Station and take a 20min cable car to the beginning of the hike, White Goose Ridge Stop.
Follow your guide, and you will walk through the White Goose Peak, Bright Summit, Qunfeng Peak and Flying-over Rock. This hiking tour requires good physical condition as there are quite a lot of steps to climb. A simple lunch will be served in a restaurant up on the mountain.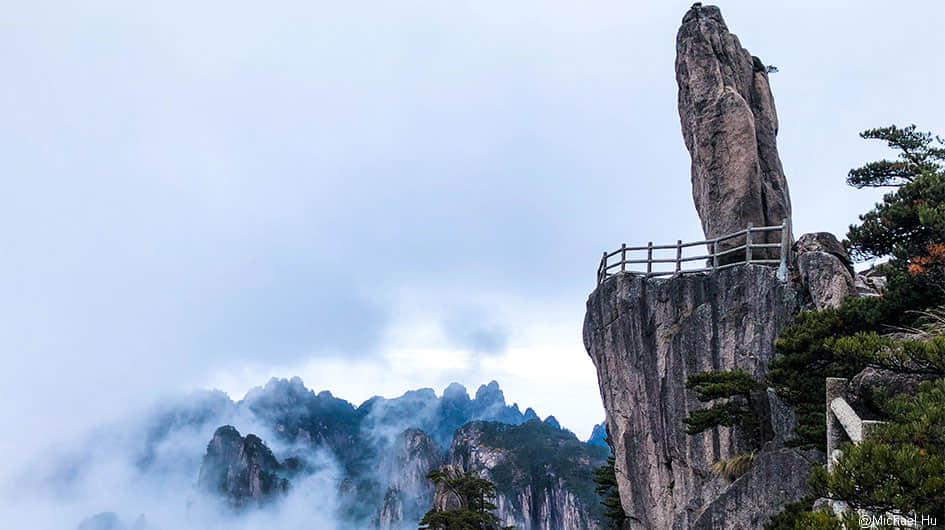 Afternoon
After a short break, keep on hiking to the Xihai Grand Canyon. Or you can choose to stay and relax in your hotel. Depending on your condition and the weather, the afternoon hike can be 2 up to 4 hours.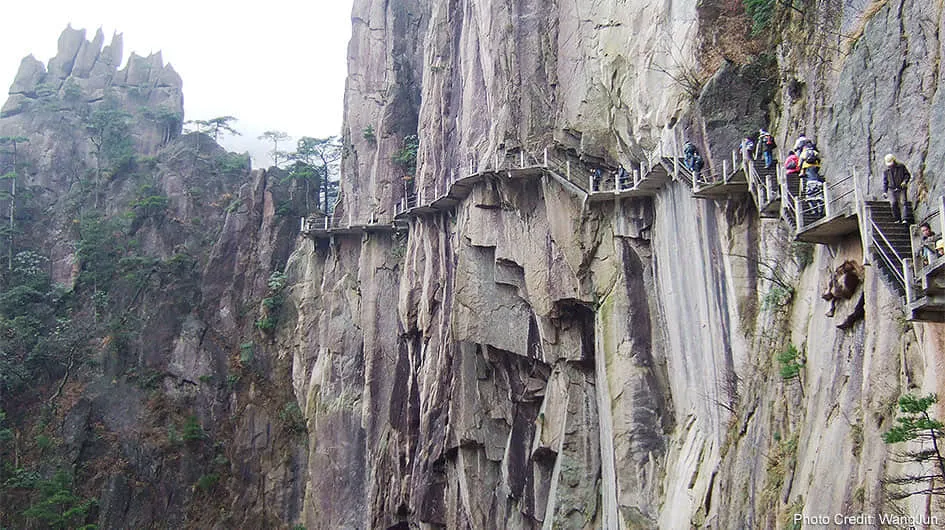 Evening
Overnight at the hotel on top of the mountain with dinner served in the hotel.
Day 9
Huangshan – Shanghai (breakfast, lunch & dinner)
Morning
Get up early to see the sunrise at Lion Peak if the weather is good. Then walk back to your hotel for breakfast and take a break. Then, you will checkout and walk to the cable car station to go down the hill. On the way, you will pass some famous sites like 'A Monkey Gazing at the Sea', 'Pen Rack Peak' and 'Flower Grown out of A Writing Brush Rock'. Mountain peaks in the cloud sea, you will take lots of pictures.
Take the cable car down the hill and you will be transferred to Huangshan North Railway Station after lunch.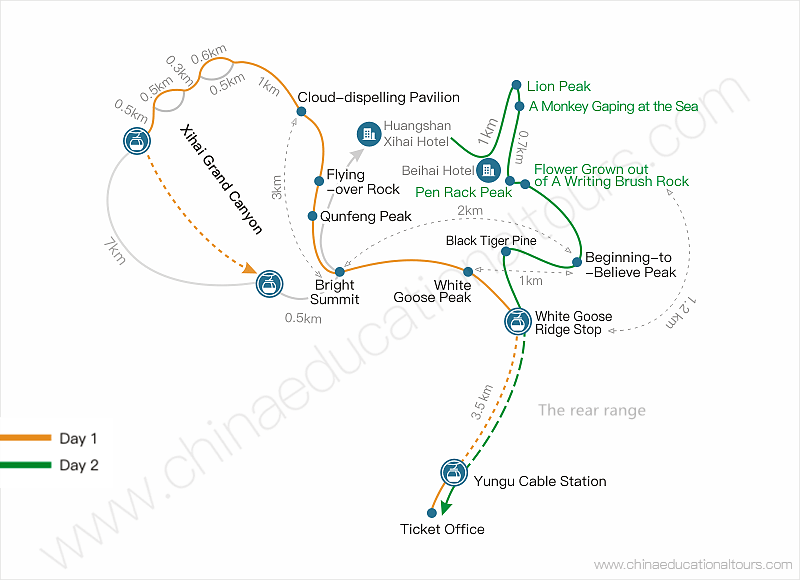 Afternoon
After a 3 hour train ride, you will arrive at Shanghai Hongqiao Railway Station. Meet your guide and drive to your hotel in downtown Shanghai.
Evening
Go for a dinner at a local restaurant after check-in.
Day 10
Shanghai: Modern Metropolis with Skyscrapers (breakfast, lunch & dinner)
Morning
Today, your guide will show you around Shanghai. That's one of the most advanced cities in China.
A visit to the Bund is always the first choice for travelers in Shanghai. There are 52 historical foreign style buildings on the west side of Huangpu River. And on the other side of the river is the Pudong New Area with lots of skyscrapers.
Then we will take a panoramic view of Shanghai from the top of the World Financial Center in Pudong New Area. The 100th floor of this tower is a great view-point to see the breathtaking view of this Mega-city. This is one of those times when you might be inspired by looking at the world from a new angle.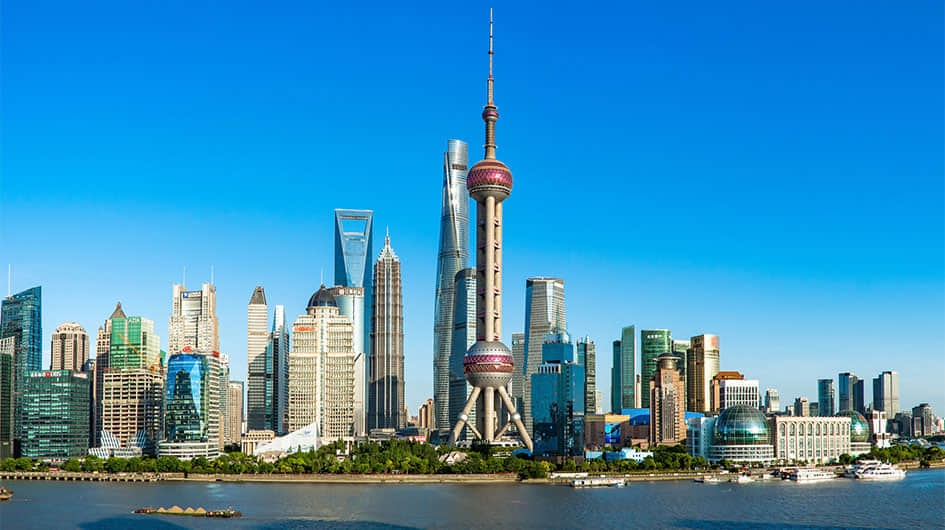 Afternoon
Your guide will give each one some allowance so that you can buy food for lunch at the small diners in Yuyuan Bazaar. This is a great opportunity to practice your Chinese and shopping skills. You will find some famous local snacks and handicrafts. Be sure to try the dim sum!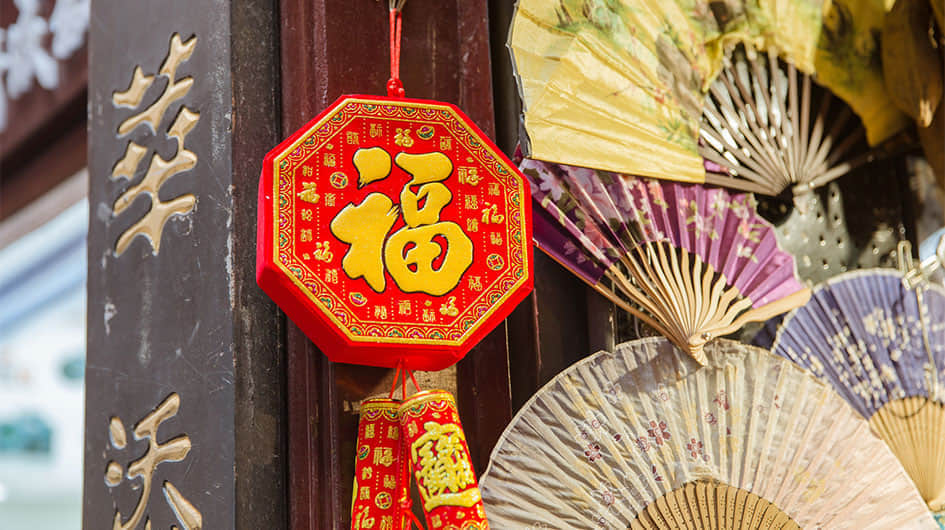 A tour to Shanghai Urban Planning Exhibition Hall will show you how this mega-city was designed at the very beginning. It's a great place to see Shanghai's 'yesterday, today and tomorrow' and have an idea about how a modern city was developed.
Evening
Taste Shanghai cuisine for dinner at a local restaurant.
Recommended activities at night:
1. Watch the most popular acrobatic show at 'ERA, Intersection of Time'.
2. 'Night cruise along Huangpu River' to see the beautiful city lights on both sides.
Day 11
Shanghai: Disneyland One Day Tour (breakfast)
Today you will spend your day at the happiest place, Shanghai Disneyland. It's the newest and biggest Disneyland Park, which has mixed with a variety of Chinese cultural elements. Your guide will assist you to get the tickets for entering the park. The rest of the day will be your free time to explore this park. Return transfers are included.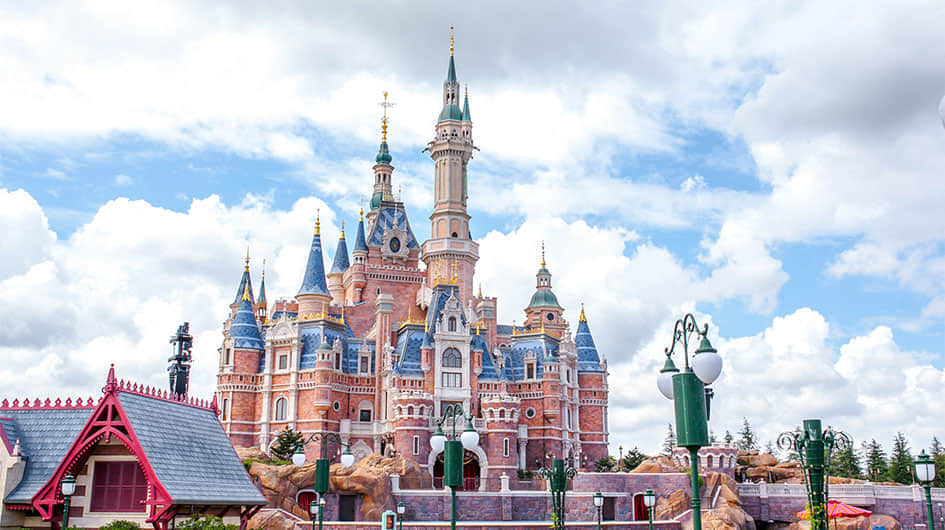 Day 12
Shanghai – home (breakfast)
Your guide and driver will pick you up and transfer you to Shanghai Pudong Airport (PVG) for home, sweet home. Farewell, Shanghai, China.
Featured Hotel
| City | 3-Star | 4-Star |
| --- | --- | --- |
| Beijing | Dongfang Hotel | Sunworld Hotel Beijing |
| Hangzhou | Culture Plaza Hotel | Hangzhou Xinqiao Hotel |
| Huangshan | Xin'an Country Villa Hotel | Huangshan International Hotel / Xihai Hotel |
| Shanghai | Kingtown Hotel Plaza | Narada Boutique Hotel Shanghai Bund |
What's Included in the Tour Price
English-speaking guides, drivers and fine condition coaches
Bullet trains tickets in the itinerary
Accommodation in each city
Entrance fee to all tourist sites as listed
Meals as listed in the itinerary