HK-04:

2 Day Private Tour: Hong Kong City and Lantau Island

As a former British colony, Hong Kong has a flavor of both the Chinese and Western characters. It is reflected in both areas of Kowloon and Hong Kong Island. On day one, you will see a thriving and diverse city combining a traditional residential zone with a developed business district. The city's skyline, culture and history are on the list. You will spend a full day on Lantau Island the next day. An historical fishing village and Buddhist culture can be found on this island.
Trip Highlights
Visit the Big Buddha on Lantau Island
Interact with the local bird lovers and their pet birds
Make a wish in a Taoist temple
Learn about Hong Kong movie industry
Take a sampan ride to be a fisherman
Suitable For: School, Family, Friends, Honeymoon
Full itinerary for Two Day Trip in Hong Kong
Day 1
Hong Kong: City Tour
Morning
Take a morning walk on the Avenue of Stars, which is a promenade to demonstrate the handprints of Hong Kong movie stars, modelled after the Hollywood Walk of Fame. Another highlight is to enjoy the scenic views of the neighboring island across the sea or the beautiful buildings and stores along the walkway. Yuen Po Street Bird Garden is a lane area devoted to the Chinese tradition of keeping birds as pets. Most elderly people still cling to this tradition. Next you will go all the way to the northeast of Kowloon Peninsula where Wong Tai Sin Temple is located. There are a lot of locals and tourists who come for suggestions and guidance from Wong Tai Sin. You will be impressed by the size of the facility, the number of structures, the services it offers the community, and the number of visitors.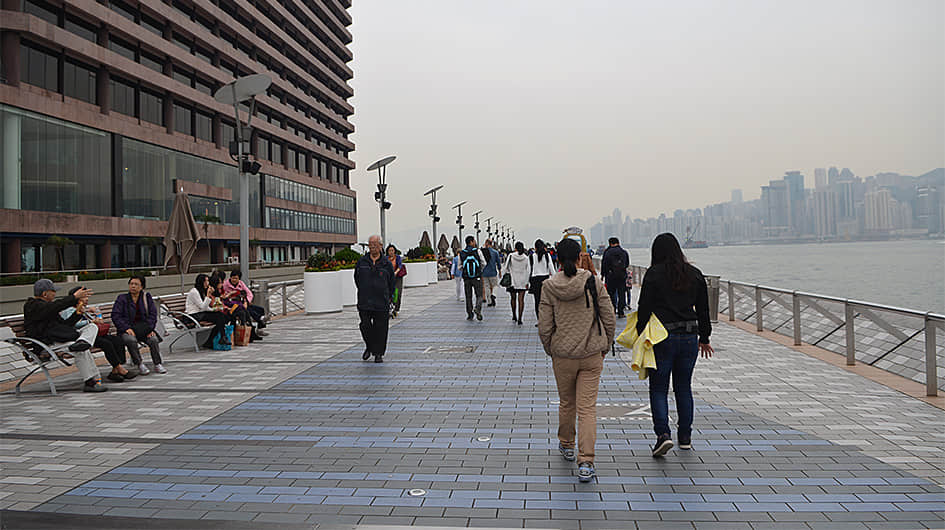 The Avenue of Stars
Afternoon
After lunch on your own, you can relax yourself in Repulse Bay. The beautiful brown sand, plenty of flat clean beach space, trees for shade, and food options make it a perfect place to get away from the busy city. Head to the west of Hong Kong Island, where you will visit Aberdeen Fishing Village. Board a sampan and travel around the busy harbor for about twenty minutes, and you can see the amazing comparison of multi-million dollar yachts and house boats of the fishing community. Seeing the whole of Hong Kong from atop Victoria Peak is necessary, especially during sunset. The city is next to the peak which is covered in forest. There is a paved trail about 1 – 1.5 hours' walk, which is just as interesting for looking at different locations from the peak.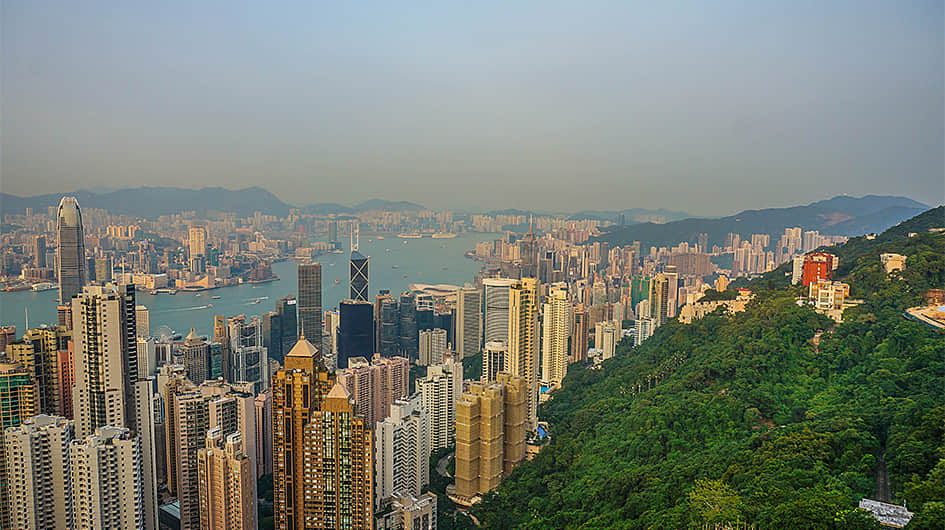 See the Whole of Hong Kong from atop Victoria Peak
Day 2
Hong Kong: Lantau Island (breakfast & lunch)
If you prefer to see a different side of Hong Kong other than the steely buildings and skyscrapers, Lantau Island is a good choice. It takes less than a one-hour drive to get there from Hong Kong. You will pass by Tsing-Ma Bridge on the way. This bridge, a Hong Kong's lesser known architectural marvel, is the world's longest suspension bridge that serves both road and rail traffic.
Firstly, you will visit Tai-O Village, which has a hundred years of heritage and is attractive with its traditional stilt houses. You can enjoy the interesting local market scene found along the small streets of the village. What's more, taking a boat ride is the popular activity and a chance to look for the rare pink dolphins.
Next spot is Bronze Giant Buddha. You need to hike to the top of Lantau Peak, which is totally worth doing. The size of the Buddha is amazing, and so is the scenery from its base. You will have a vegetarian lunch at the nearby Po Lin Monastery. It is colorful and interesting with very ornate architecture. With large incense sticks filling the air with their fragrance, enjoy the peaceful and calming vibe to pray.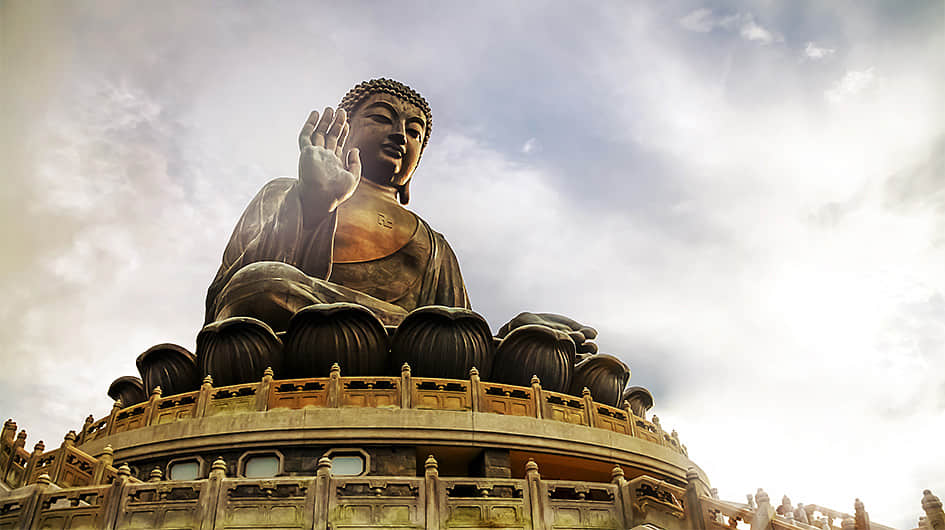 The Bronze Giant Buddha on the Top of Lantau Peak
You will take a one-way Ngong Ping cable car down and be dropped off back at your hotel.
The Cable Car down from the Peak
Featured Hotel
| | Comfortable | Deluxe |
| --- | --- | --- |
| Hong Kong | Harbour Plaza Metropolis Hotel | Harbour Grand Kowloon |
What's Included
Professional English speaking tour guide
Entrance fee to all spots listed in the itinerary
Well-selected hotel in a good location
One breakfast at hotel and one vegetarian lunch
Excellent driver and comfortable vehicle with air-conditioning
The fee of one-way Ngong Ping cable car