Shopping in Hong Kong
Hong Kong is known as a shopping paradise, as most of the goods from all over the world are imported without a shipping tariff, and some materials are for sale at a lower price than where they were sourced from. Internationally famous brands, from clothes with the latest design, to exquisite watches and jewelry, novel electronic products, and traditional handicrafts, Hong Kong has everything you could wish for.
The Best Purchasing Time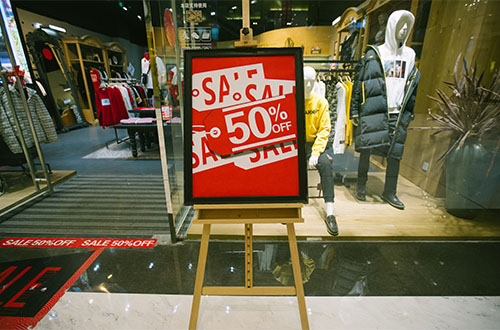 There are summer and winter sale seasons in Hong Kong. Summer sales are between June and August. And they start their winter season in late November through to early February the next year, especially during Christmas and before or a few weeks after Chinese New Year. During this period, sales pop up throughout the city, and shops may extend their business hours. Shopping malls in Hong Kong, such as Harbour City, Pacific Place, and Times Square, will provide a discount as much as 50% off.
Currency, ATMs and Credit Cards
The Hong Kong dollar is pegged to the US dollar at a rate of around HK$7.8 to US$1, although this may fluctuate slightly.
Currency exchanging is very convenient in Hong Kong. When you land at the airport, you can find money changers at the terminals, although with lower rates than in the city. In the tourist areas and commercial districts, there are a large number of money changers clustered around the hubs. Hotels and banks also provide this service. Your passport is required for money exchange. You may want to compare different stands for a better exchange rate.
Notes are issued by three banks – HSBC, Standard Chartered Bank and Bank of China. ATMs are plentiful in urban areas, accepting major foreign debit and credit cards. The maximum withdrawal per transaction varies from bank to bank, but is generally around HK$10,000. American Express, Diners Club, MasterCard and Visa are widely accepted. Look out for the stickers on the windows of establishments, indicating which cards can be used.
Make up and Skin Care Products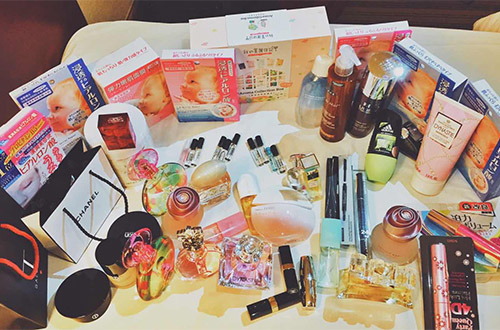 Visitors can find worldwide brands of cosmetics with a price from low to high. An Upmarket shopping mall such as Harbor City showcases many of the brands rarely seen in Asia, including Natura Bisse, TLTIMA, La Prairie, and Chantecaille. SOGO is the biggest Japanese department store in Hong Kong; a lot of Japanese cosmetics products are available such as Shu Uemura, SHSEIDO, and Cle de Peau Beauté. At other shopping malls like Festival Walk in Kowloon Tong, and DFS you can find various international brands cosmetic sets and gift bags including BobbiBrown, Chanel, Fancl, Giorgio Armani, IPSA, and mTm. The famous chain of drugstores includes Sasa, Bonjour, ASTER, Angel, and Lung Shing Pharmacy, with retail goods covering skin care, cosmetics, hair-care products, and beauty accessories.
Tips: The cosmetics for sale in Hong Kong come mainly from Europe, America, and Japan, and it is not mandatory to mark the expiration time, it only can be calculated by the production date contained in the batch number. Thus, buyers need to pay attention to the expiration time, and to buy products from the brand counter that can be guaranteed.
Fashion Clothes and Bags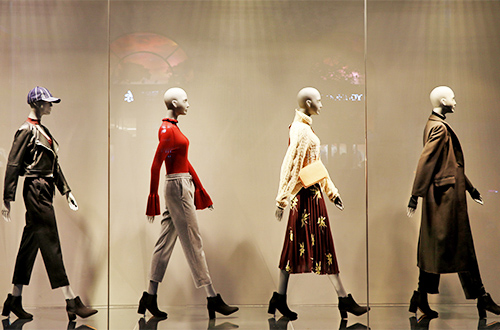 Apart from attractive skin care and cosmetic products, fashionable clothes and the latest bags also cannot be missed. Not only international brands such as Louis Vuitton, Hermes, Gucci, Giorgio Armani, Dior, Chanel, and Prada, but also available are local brands such as INITIAL, Viviane Tam and Urban Cottage.
About Custom Suits: Hong Kong's fashion has been famous for tailoring, thanks to the expert craftsmen and fine fabrics. Sam's Tailor, Raja Fashions in Tsim Sha Tsui and Pacific Custom Tailor in Pacific Place are recommended, just be sure to book ahead, but even many tailors can produce a suit overnight.
Where to buy: The best place to find the global brands and luxury stores are in the top shopping spots, such as the IFC and the Landmark in Central, Times Square in Causeway Bay, Pacific Place in Admiralty, and Harbour City in Tsim Sha Tsui. For some of the personal brands, unique independent shops and local boutiques are gathered in Sheung Wan, Wan Chai and Tsim Sha Tsui.
The Ladies' Market in Mong Kok and Stanley Market in Central, unlike a shopping mall where things will cost an arm and a leg, here is the bargain hunter's paradise and they attract locals and visitors by dazzling and affordable products.
Dried Sea Food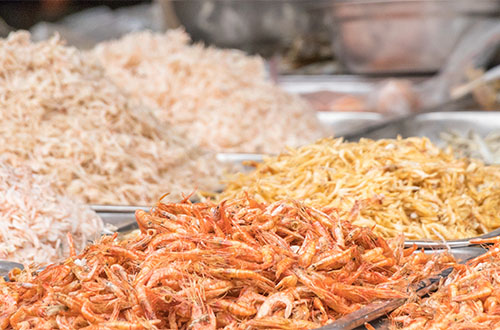 Hong Kong people pay more attention to their diet; they like to use ginseng and some materials with medical value as the ingredient for cooking porridge and soup. Here you can find the selected ginseng, dried abalone and scallops with a reliable quality and reasonable price. It is a good choice to bring back as a souvenir.
Where to buy: Sea Food Street (Hai Wei Jie) located in Sheung Wan features various kinds of seafood from around the world, time-honored brands such as Yong Li Feng, Cai He Xing, and Xie De Rong.
Jade and Jewelry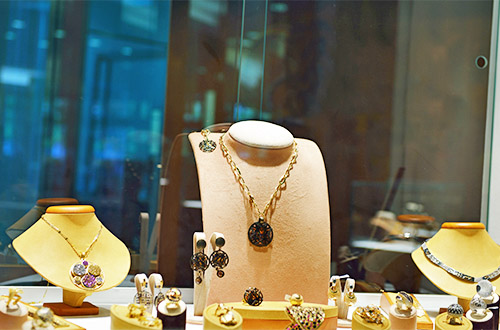 Buying gems and jewelry in Hong Kong enjoys duty-free concession and reasonable prices. Gold and platinum jewelry has diversified designs and are marked for its purity, and most gold has high-purity of 99.99%.
Where to buy: On the side of Nathan Road from Tsim Sha Tsui to Mong Kok, there are a lot of jewelry stores. The Jade Market in Yao Ma Tei is diverse, and has about 300 to 400 stalls, selling various jade Buddhas, bracelets, and rings. But it is better to go to someone who has knowledge about jade; otherwise, you may be overwhelmed in the prices and options there.
Watches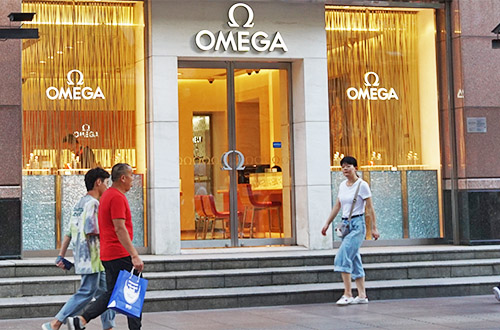 Watch Shops are common in Hong Kong, and visitors can find various brands here, such as Rolex, Tissot, Longines, Cartier, and Omega. You can bargain at all the normal watch and clock counters, and usually you can get 20% to 30% off.
Where to buy: Avoid the shops without price tags, local people like to go to Tsim Sha Tsui for purchases, because of the reasonable prices.
Antiques
Oriental antiques are a hugely sought-after souvenir item in Hong Kong, such as coins, jade artifacts, historical toys, old-style Chinese handicrafts, ceramics, and other goods. The antique markets abound with colorful Chinese antique replicas for cool mementos to bring back home. Most of the genuine antiques are sold through auction houses such as Christie's.
Where to buy: Most of Hong Kong's antique shops are bunched along Hollywood Road, Lascar Row, and Lok Ku Road.
Electronic Products
Hong Kong has a lot of shops specializing in electronic and digital products, including computers, laptops, phones, cameras, and videos, but price and quality are quite uneven.
Where to buy: Wan Chai is the safest bet, the malls and the flea market in Shan Shui Po are also worth exploring. To buy photographic equipment in Stanley Street in Central, Kimberley Road in Tsim Sha Tsui are best spots.
Have a question?
OR
Are you eager to begin your Chinese cultural journey?
Drop us a line and we will promptly connect you with our leading China expert!