Datong, a municipality under the jurisdiction of Shanxi Province, is located at the center of the Datong Basin in the northern part of Shanxi Province, at the junction of the three provinces of Shanxi, Hebei and Inner Mongolia, and on the northeastern edge of the Loess Plateau. It was a battleground for all dynasties. Its alias is "Key to Northern China".
Basic Facts
English Name: Datong
Chinese Name: 大同(dà tóng)
Government: prefecture-level city
Location: North China (112°34'E,39°03'N)
Area code & Zip Code:
Area Code: 0352;Zip Code: 037000
Airport:Datong Yungang Airport
Railway Stations: Datong Railway Station, Datong Nan Railway Station
Suburban Districts: Pingcheng District, Yunggang District, Xinrong District, Yunzhou District
Population: about 3.45 million
Best time to visit Datong
Any year from April to October is the best time to travel to Datong. During this time in Datong, the weather is suitable, not hot nor humid. It is suitable for going out into nature. The summer in Datong is relatively cool, so you can enjoy the comfortable climate there.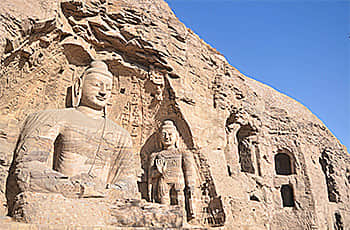 Yungang Grottoes
Attractions
1. Yungang Grottoes: Yungang Grottoes are excavated along the steep mountains. They are magnificent and they have a history of more than 1,500 years. After the introduction of Buddhist art into China, it was the first time that a nation carved grottoes into a royal Buddhist art model. The carving arts on various grottoes will definitely make you feel the peculiar charm of ancient Chinese art.
2. Yanmen Pass: Yanmen is known as the top pass of the country. It carries many historical traces of China. Ancient Pass Path, Yanmen Fortress, Monkey Ridge Great Wall and many other scenic spots form the grandeur of Yanmen Pass. To take a walk in Yanmen Pass is to embrace history.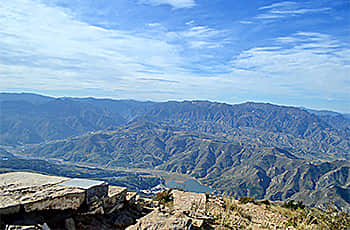 Mt. Heng
3. Mt. Heng: known as the "Second Mountain of the Country", it is famous for its 18 scenic spots which are greatly favored by tourists. It mainly includes "Magnetic Gorge Attracting Rain", "Spring that Penetrates the Mist of Spring", etc. Hengshan's main peak looks like it is standing in the clouds. Mountaineering on Hengshan and looking up to see the blue sky and white clouds, you will feel that they are very close. Overlooking the canyon stream and blue waves, you cannot help but think that you are staying in a fairyland.
Natural Landscape
| | | |
| --- | --- | --- |
| Jinhua Palace National Mine Park | Datong Volcanic Group | Datong Soil Forest |
Cultural Attractions
| | | | |
| --- | --- | --- | --- |
| Hanging Monastery | Guan Yu Temple | Datong Museum | Great Mosque |
How to get there
Yungang Airport in Datong is connected to major cities in all of China's provinces. In addition, two railway stations in Datong also have trains to and from other cities. Therefore, it is very convenient to travel to Datong.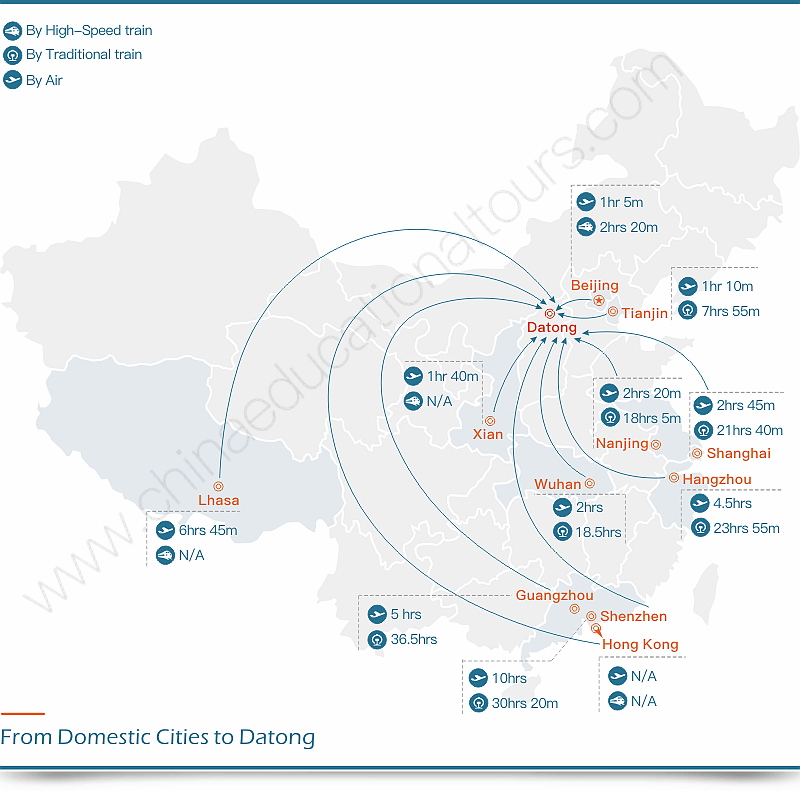 | | | | |
| --- | --- | --- | --- |
| Cities | Distance from Datong (km) | By air to Datong | By High-Speed Railway to Datong |
| Beijing | 368.7 | 1hr 5m | 2hrs 20m |
| Shanghai | 1448.1 | 2hrs 45m | No direct High-Speed train, traditional train about 21hrs 37m. |
| Guangzhou | 2182.7 | 5hrs | No direct High-Speed train, traditional train about 36hrs 32m. |
| Shenzhen | 2300.6 | 10hrs | No direct High-Speed train, traditional train about 30hrs 17m. |
| Hangzhou | 1500.7 | 4hrs 35m | No direct High-Speed train, traditional train about 23hrs 55m. |
| Nanjing | 1232.0 | 2hrs 20m | No direct High-Speed train,traditional train about 18hrs 04m. |
| Hong Kong | 2295.2 | No direct flight. | No direct High-Speed train nor traditional train. |
| Xian | 898.0 | 1hr 40m | No direct High-Speed train nor traditional train. |
| Wuhan | 1245.2 | 2hrs 5m | No direct High-Speed train, traditional train about 18hrs 33m. |
| Tianjin | 464.1 | 1hr 10m | No direct High-Speed train, traditional train about 7hrs 53m. |
| Lhasa | 3298.1 | 6hrs 45m | No direct High-Speed train nor traditional train. |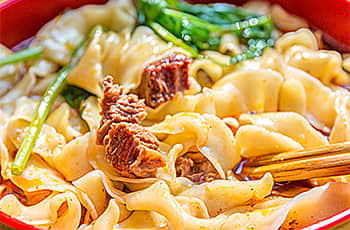 Sliced Noodles
Gourmet Food in Datong
1. Sliced Noodles: Shanxi is the home of wheaten food, and noodles have top fame. It is soft and smooth, and is very easy to digest. To make them, knead flour into dough first. Lift the dough with the left hand over the shoulder, and slice it with a curved knife. All the noodles will drop into a pot of boiling water. Fish them out when they are done. Serve with various toppings and seasonings.
2. Datong Lamb Offal: this is probably the most ancient food in Datong. In addition to general ingredients, there will be lamb heads and hoofs in it. All the well chopped ingredients are boiled in the stock with shallots, pepper and salt. It is usually served with potato vermicelli. The greens and the meat together provide a balanced diet for the dish.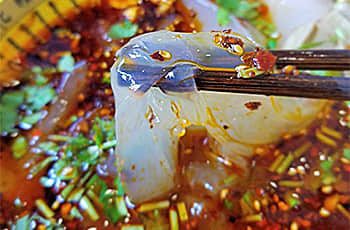 Datong Jelly
3. Datong Jelly: Datong jelly is a famous traditional snack in Shanxi. It is made for all seasons. It has a unique flavor. The main ingredients are chili oil and salty soup. It is also served with sliced cucumbers, sliced radish, parsley, dried bean curd, etc. It is delicious and refreshing. Datong jelly is a good delicacy for the summer heat.
Souvenirs and Shopping
1. Guangling Paper Cutting: Guangling County's paper cutting represents one of the three traditional Chinese folk paper-cutting schools. It features vivid composition, expressive creation, delicate knife method, sophisticated materials and dyeing, and a fine packaging production process. It is a great Chinese folk art and plays an important role in Chinese paper cutting.
2. Coal carving: Coal carving is one of the traditional Chinese carving techniques. It has a long history and is unique in China. Its patterns are based on local culture and are carved with the image of Yungang Buddha, Feitian, Bodhisattva, etc. as well as the Hanging Temple, Ying County Wooden Pagoda and the Nine-Dragon Wall. The coal carving is a piece of art that makes a good gift to relatives.
3. Datong Art Porcelain: Datong has a long history of producing ceramics dating back to 1,400 years ago. The most prosperous era of Datong ceramics industry was the Tang Dynasty. Datong Art Ceramics is a wonderful work among other Datong tourism crafts. It is famous for its novel designs, unique style, various works and wide themes.