Top 10 Best Luxury Hotels in China

When I first worked as a travel advisor back in 2004, the most asked question is "Are there en suite bathrooms in a Chinese hotel? " We always told them there are many international standard hotels in China. The China Hotel Market has grown significantly in recent years and is expected to continue to do so during the forecast period as well. With political and social stability, rapid economic growth, and the vast population base and natural resources, China has lured many multinational hotels, including the world's leading hotel chains to its potentially huge market. Many of them are luxury brands. A luxury hotel is considered a hotel that provides a luxurious accommodation experience to the guest. Luxury is defined by attention to detail. Luxury is defined by meticulous workmanship, sumptuous atmosphere, and discerning good taste. True luxury delivers unexpected pleasures above and beyond what is essential.
With these standards in mind, we listed the top 10 best luxury hotels in China for you to choose from. Some of the hotels are close to the city's hotspots and can be easily reached from the airport. Its accessibility to shopping centers, tourist destinations, pubs, cafes, and historical sites can make your vacation amazing. While others are peaceful sanctuaries on the outskirts of the city and a luxurious fantasy world away from the hustle and bustle of city life. You enjoy the quiet and tranquility in the hotels which are like secluded villages.
The 10 Best Luxury Hotels in China - 5 Star Best China Luxury Hotels
1. Waldorf Astoria Beijing
The Waldorf Astoria Beijing is located in the very heart of Beijing, 5 minutes walk to Wangfujing Pedestrian Street and 15 minutes walk to Tian'anmen Square and the Forbidden City. Here Chinese tradition meets contemporary luxury – from the sleek and stylish lobby to the opulent bathrooms, you'll find a unique blend of modern elegance, rich Chinese heritage, and legendary Waldorf service. The hotel, with its intimate courtyard reminiscent of those from the days of the Ming Dynasty, is built on history, but the rooms and common spaces manage the feat of nodding at Beijing's hutong culture while also being thoroughly contemporary. With 176 rooms, the Waldorf Astoria Beijing feels more boutique than a big chain but still manages to squeeze in a swimming pool, whirlpool, and spa. Luxurious rooms and suites merge Chinese elements with Art Deco design, fine linens, and marble bathrooms with double vanities. Select suites offer a private terrace or semi-private courtyard. For a more refined experience and greater privacy, the Hutong Studios and Villa are located in a separate wing of the hotel with a private entrance.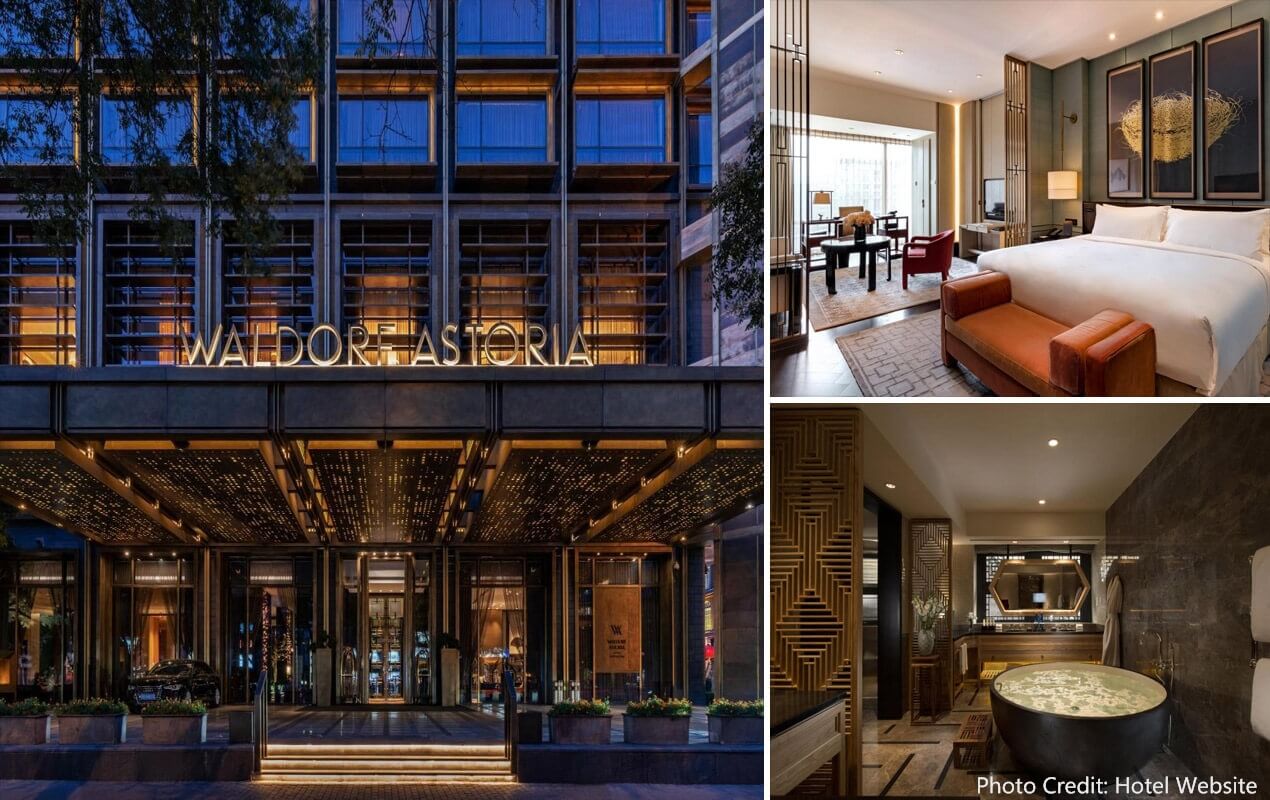 2. Amanyangyun, Shanghai
The story of Amanyangyun began from villages in Fuzhou in eastern China's Jiangxi Province, some 700 kilometers from Shanghai. Fuzhou is characterized by camphor forests and historic villages of Ming (1368-1644) and Qing Dynasties (1644-1911). When plans for a much-needed reservoir were approved in 2002, the ancient villages and camphor forests were in the danger to be submerged by water once the reservoir was finished. Mr. Ma Dadong, a Shanghai philanthropist and a Fuzhou native learned this and was determined to prevent the destruction of these important fragments of Chinese history. He conceived a bold plan to relocate 50 Ming and Qing-dynasty villas and ultimately ten thousand of the trees to Shanghai. With the help of cultural relic restoration experts and botanists, Mr. Ma successfully relocated 50 Ming and Qing dynasty villas and ultimately ten thousand of the trees to Shanghai over 10 years.
Amanyangyun is a peaceful sanctuary on the outskirts of Shanghai. Within a rescued forest of camphor trees beside a tranquil lake, antique Ming and Qing Dynasty villas moved stone by stone from Fuzhou are complemented by contemporary suites, fine-dining restaurants, and a comprehensive Aman Spa. It's a feat of architectural and ecological conservation and a place where remnants of Old China can be seen frozen in time. Here, you can also experience an immersive cultural experience of your choice. You can learn calligraphy or the art of paper cutting in the cultural center known as Nan Shufang, literally "Study is built using the rare Phoebe zhennan wood". Phoebe zhennan wood was once used by Chinese emperors. Emperors in the Ming Dynasty had their thrones, as well as bedroom furniture, made out of the precious wood. You can still visit them in Forbidden City in Beijing.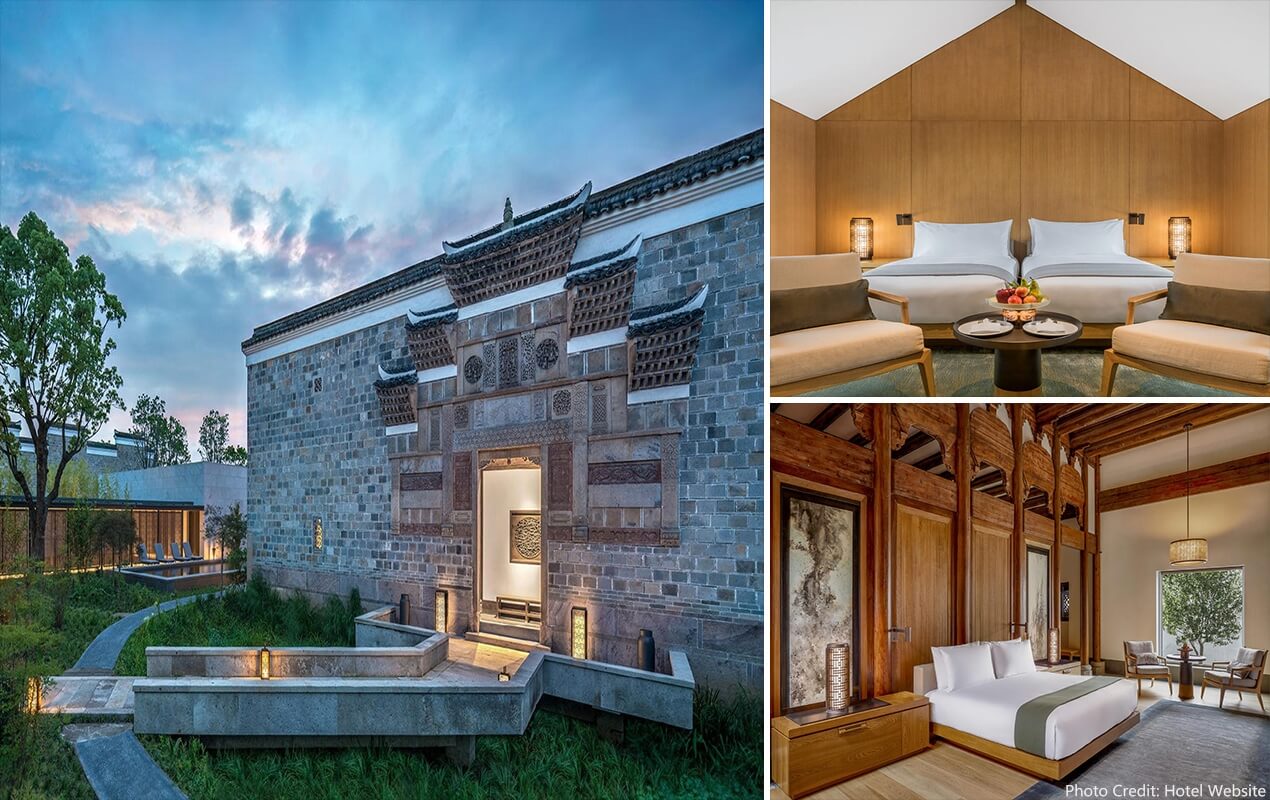 3. Four Seasons Hotel Guangzhou
Located above the Pearl River, Four Seasons Hotel Guangzhou can be found on the top 30 floors of the 103-story IFC Guangzhou -- one of the tallest skyscrapers in the world! Views are spectacular from floors 70 to 100; take in the gorgeous Pearl River by day or the energetic neon cityscape by night. The avant-garde hotel offers a unique stay, with its architecture and décor.
Filled with 344 ultra-modern guest rooms, including 42 suites, this hotel is elegantly decorated, peppered with artwork from both local and international artists. Marble bathrooms offer guests beautiful tubs to relax in, as well as walk-in showers.
If you're hungry, -- you can find seven places just in this hotel alone to dine in! Yu Yue Heen restaurant is a Michelin starred restaurant specializing in local flavors of Cantonese cuisine. If seafood is your favorite, check out the fresh fish in Catch on the 100th floor. After dinner, you can relax, and enjoy a world-class spa, at the cloud-level horizon-edge pool located on the 69th floor, and there is a luxurious 24-hour fitness center.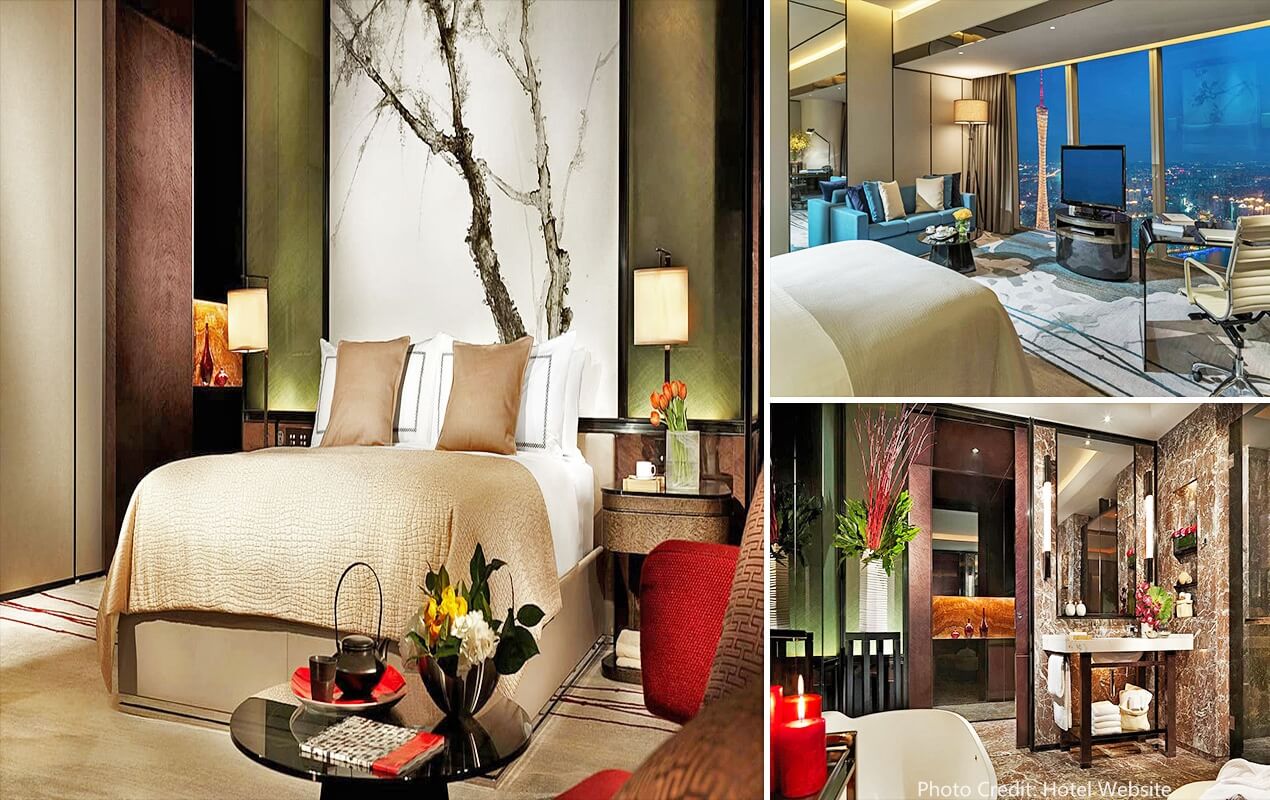 4. The Peninsula Hong Kong
A colonial-style luxury, the Peninsula has become an iconic brand in Hong Kong and around the world. With its global, "Grande Dame of the Far East", the Peninsula is a blend of the best East meets West. The hotel has an atmosphere that is unmatched in classical grandeur and timeless elegance. There are rooms that overlook the hotel's courtyard, Victoria Harbor or Kowloon. In 2013, the hotel launched a refurbishment, with room features include digital enhancements ranging from touch-screen tablets, a DVD library of 3D movies to high-definition televisions. The decor of the rooms is in pared-down Oriental chic, with plain cream upholstery, vintage luggage-inspired drawer handles, and Chinese ink painting-inspired ornaments.
The selection of eateries in the luxurious hotel is impressive in style as well as quality. While fine dining at the Philippe Starck designed Felix offers stunning views of the city skyline, upscale Cantonese at Spring Moon and classic French at Gaddi's is a food connoisseurs' hub; although the most unique of all, Chesa, serving Swiss alpine classics like spaetzle, raclette, and fondue. Taking afternoon tea at the Peninsula Hotel Hong Kong is one of the few traditions left in the city from its colonial period. While you can take tea at any of the top five-afternoon tea spots in Hong Kong, the adherence to tradition and attention to detail at the Peninsula means it still stands above its rivals. Afternoon tea is offered at the Peninsula every day from 2 p.m. to 6 p.m. The Lobby, where the tea is served, still enforces a dress code, although it has been greatly watered down. You won't get in if you are wearing flip-flops, and men need a long sleeve shirt. The Peninsula Hong Kong is famous for its luxurious fleet of 14 Rolls-Royce Extended Wheelbase Phantoms and a restored classic 1934 Rolls-Royce Phantom II, a popular choice for day-to-day transport, weddings, and special occasions.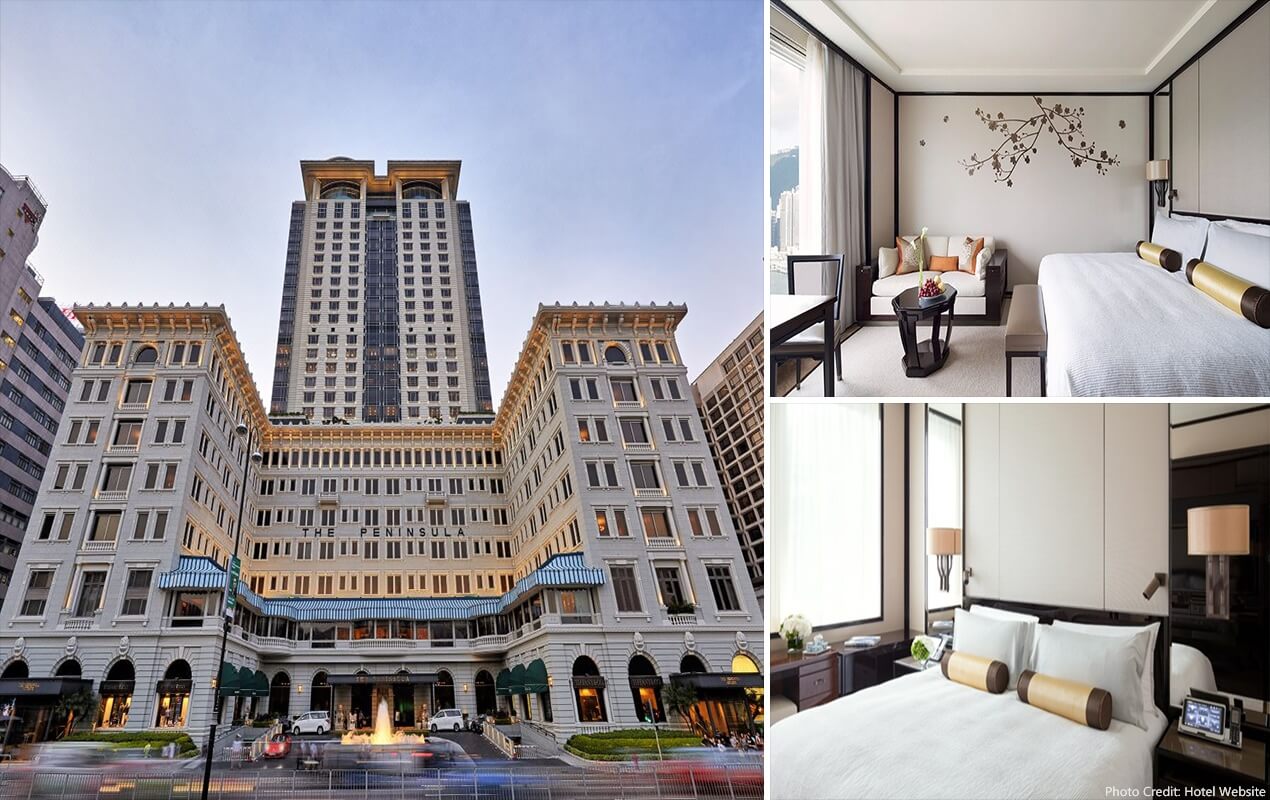 5. Amanfayun, Hangzhou
Amanfayun lies hidden in a valley to the west of West Lake. The 20-minute drive from the center of Hangzhou takes one along densely wooded bamboo and tree-lined avenues, past the botanical gardens and inner waterways of the West Lake, to the temples and village of Tianzhu. The resort lies just beyond Tianzhu, below North Peak, and adjacent to Lingyin and Yongfu Temples.
Amanfayun offers a total of 46 rooms, suites, and villas located within the property. Due to the unique nature of the structures, no two rooms are identical. Without compromising the integrity of the dwellings, all accommodations enjoy the comforts of radiant underfloor heating, air conditioning, and internet connectivity. All furniture is freestanding and includes daybeds, sofas, dining suites, and floor and desk lamps. Most accommodation units are open to private or semi-private courtyards with informal outdoor dining and lounging areas.
The restaurant is tucked away behind a grove of evergreens and offers picturesque views. This is the only outlet that serves Western cuisine. The menu features several classic international dishes, in essence, offering guests comfort food. The restaurant also houses the bar which is suitable for informal dining.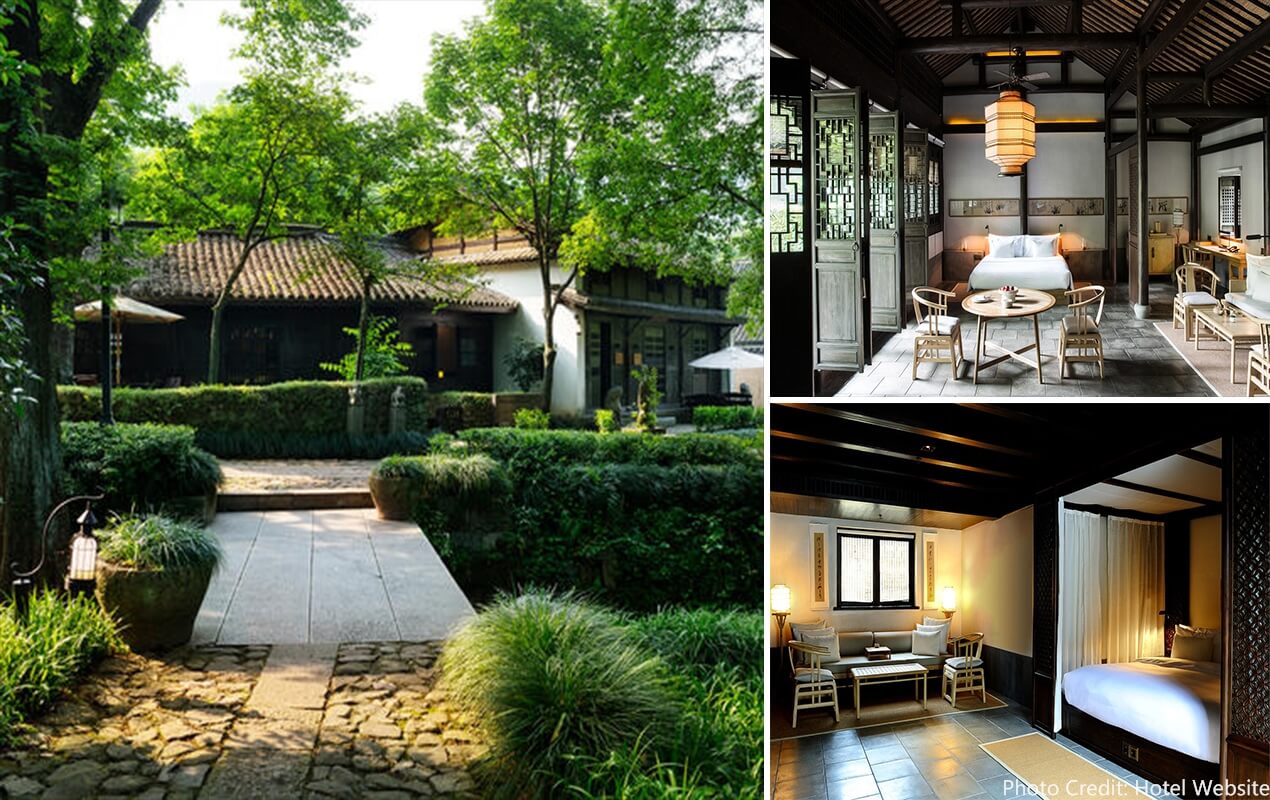 6. Grand Lisboa Macau
This casino hotel is hard to miss; comprised of a huge reflective dome and an ultramodern gold tower at a staggering 856 feet! The dome lights up with different colors at night. Guests will find that the rooms match the exterior in their unique opulence, with modern designer furniture, chandeliers, and LED lighting. Some room types also include gorgeous marble bathrooms with cascade showers and personal saunas.
Guests are sure not to be bored during their stay at the Grand Lisboa. Spacious gambling floors and high ceilings painted in striking gold tones leave guests entertained. With 270 gaming tables, over 700 slot machines, and a professional wait and service staff, the Grand Lisboa is a casino lover's dream.
Foodies will rejoice as well. There are eight high-end restaurants and bars, including Michelin-starred eateries for guests to enjoy. The Robuchon au Dome, found in the dome of the Grand Lisboa, offers a magnificent view of Macau that guests can enjoy. At the same time, the Round-The-Clock Coffee Shop-Noodle & Congee Corner allows guests to witness how traditional Chinese noodles are made.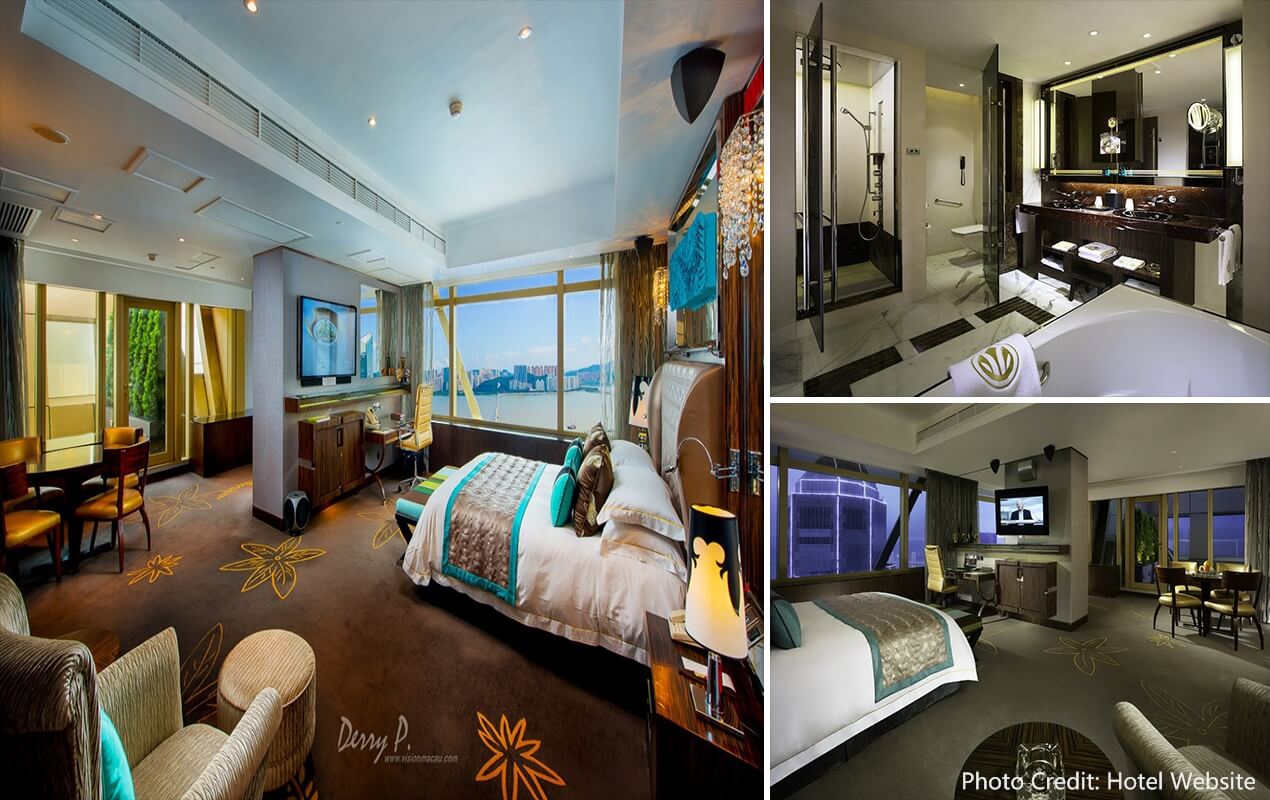 7. Bvlgari Hotel Shanghai
Set on a scenic riverbank and just minutes from the iconic Bund and Shanghai City Centre, Bvlgari Hotel Shanghai sets a new standard for luxury accommodation in China's most cosmopolitan city. As part of the visionary SUHE CREEK project, the Hotel features sweeping views of the Bund and Pudong's dramatic skyline. Balancing nature, contemporary design, and heritage architecture, the property combines the intimate ambiance and personalized service, including in the 82 Rooms—19 of which are exquisite suites. Occupying the top eight floors of a 48-story tower that is also home to Bvlgari Residences, the hotel soars high above the city, bridging the past and future with its extraordinary design. Poised to be one of the city's premier destinations for work and leisure, the hotel is also home to a 2,000-square-metre BVLGARI Spa and Fitness Center, and state-of-the-art meeting facilities. It also features the rooftop Il Ristorante - Niko Romito and Il Bar—which are destined to become some of the most fashionable venues in Shanghai, and the Bao Li Xuan restaurant, serving exquisite Cantonese classics and local Shanghainese specialties in the historical atmosphere of the Chamber of Commerce Shanghai building adjacent to the hotel tower.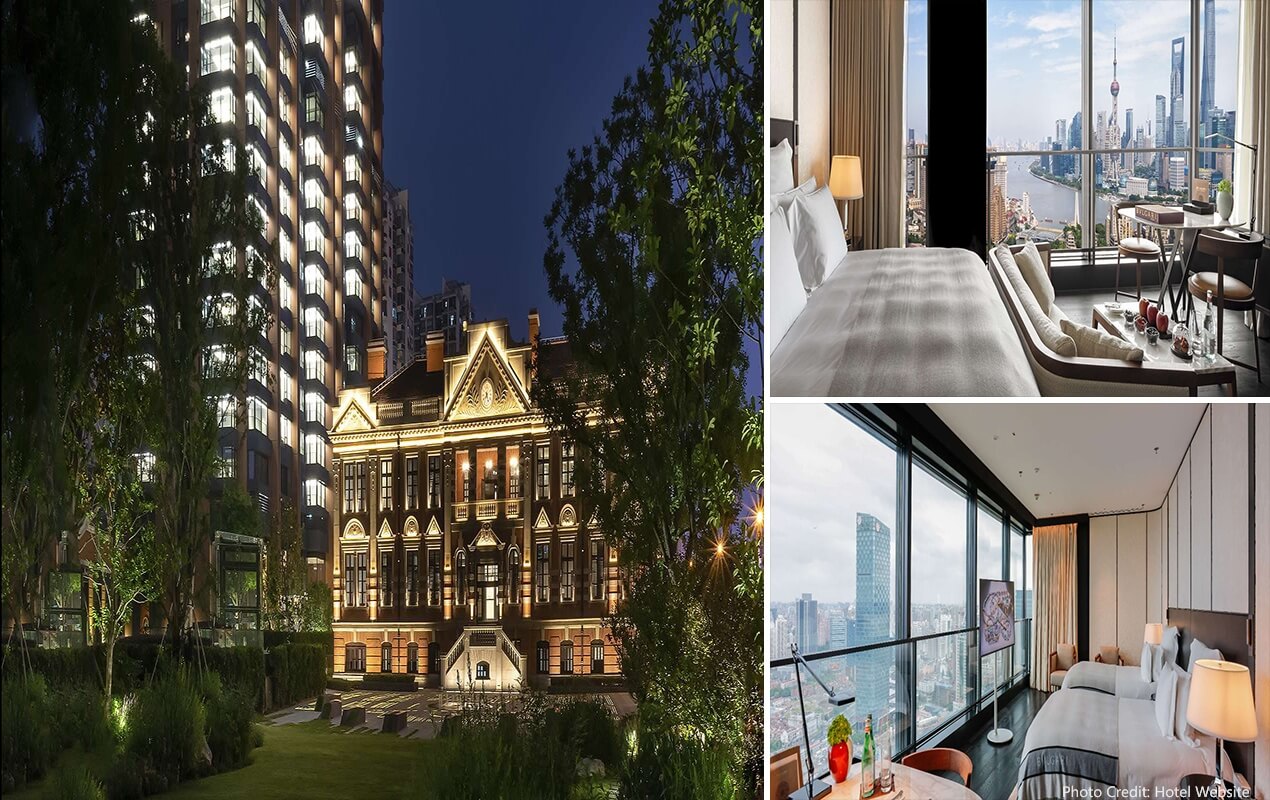 8. InterContinental Shanghai Wonderland
It is the world's first underground hotel. The hotel was built on a long-abandoned former quarry in one of Shanghai's distant suburbs in Songjiang district, about an hour west of Shanghai's city center. The hotel was built with the idea to create a place that would become a refuge; a tranquil, luxurious fantasy world away from the hustle and bustle of Shanghai. The 18-story resort hugs the rock face in a harmonious yin and yang design, reimagining the relationship between the city and nature. Sixteen of the 18 floors are underground and two floors are underwater. Six underwater suites have their saltwater aquariums and every room has a balcony, a cozy theater box from where you can watch the nightly water show. The light and water theatrics are mesmerizing. Guests even have an opportunity to customize the light show for celebrations or proposals. Guestrooms feature wood and stone in warm natural tones, with floor-to-ceiling windows. Some guest rooms have asteroid-like stones protruding out of the headboard, a nod to the mining history.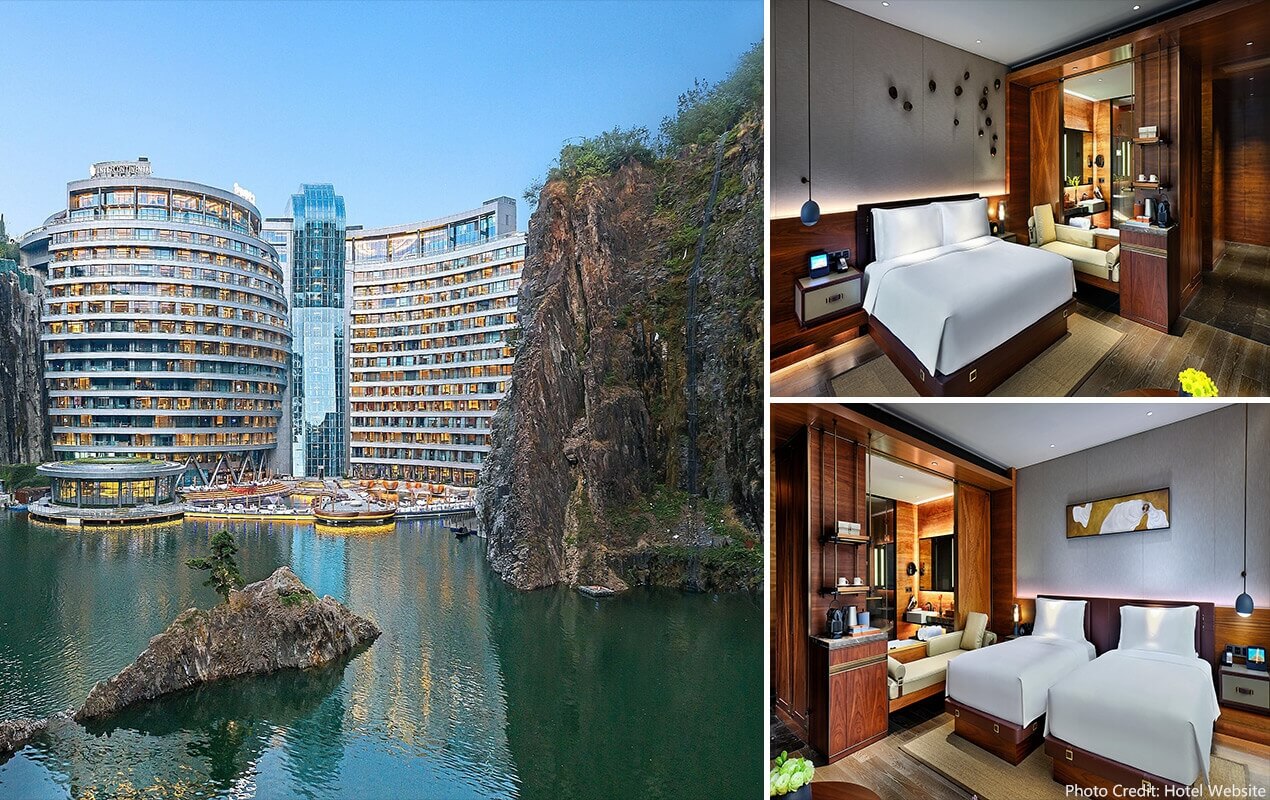 9. Sofitel Legend Peoples Grand Hotel Xi'an
It is one of the five Sofitel Legend hotels. A stunning hotel with harmonious architecture blending French and Russian touches, a true heritage feel exudes from the detailed exterior. Located within the Xian City Walls on the former Imperial Palace grounds, the hotel is close to all the main famous historical sites on offer. This heritage building opened its doors in 1953 as the legendary Xian People's Hotel and in 2014 was completely refurbished into an ultra-luxury hotel.
Set in ornate gardens with flowing waterfalls and incredible gazebos, entering the hotel is like entering another world, a world of pure opulence and indulgence. With 44 luxurious rooms and 27 palatial suites, each designed with attention to the smallest of details, the minimalist design oozes luxury and comfort, striking an almost impossible balance. The signature Italian restaurant whisks guests away to the heart of Italy, or dine in comfort and privacy with food delivered to the suites.
Luxury service and experiences include the signature Sofitel MyBed as well as extra luxurious touches including a pillow menu, silk robes, and Hermes amenities.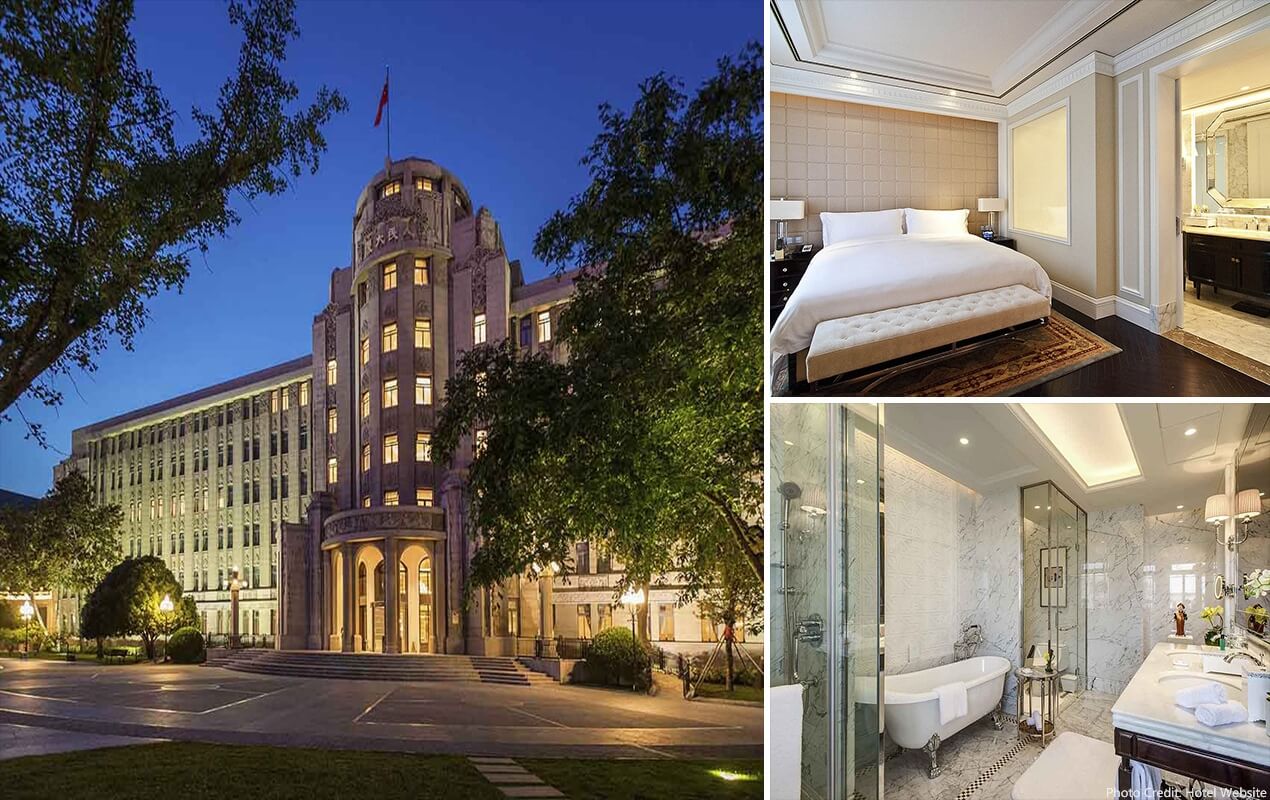 10. The Temple House Chengdu
Chengdu is an extraordinary place where the past and present live side by side. The hotel's name comes from the 1,600year-old Daci Temple on whose former grounds it was built. Super convenient city center location, the hotel is within walking distance to the Taikoo Li and other major shopping malls. The hotel embraces a typical Siheyuan or 'courtyard house' design, with a sequence of courtyard gardens bordered by two L-plan medium-rise buildings – one housing 100 hotel rooms, and the other 42 serviced apartments. A beautifully-restored Qing Dynasty heritage building, at the corner of the site, is the anchor and entrance point for the hotel.
The hotel rooms start with Studio 60, a generous 63-square-meters wide deluxe room. Providing a tranquil retreat, the theme of blending contemporary design with custom details provides guests with a comfortable king-size bed and a spa-inspired bathroom. Other studios available follow a similar leitmotif. Studio 70 and Studio 90 are – as the name suggests – larger, more superior studios that offer more living space. With bespoke furniture, soft furnishings in natural materials, and a private balcony. Different suites are available at the hotel, from 90 square meters to the voluptuous 287 square-meter penthouse – all are complete with living quarters, generous king-size beds, and natural color palette with stunning interiors.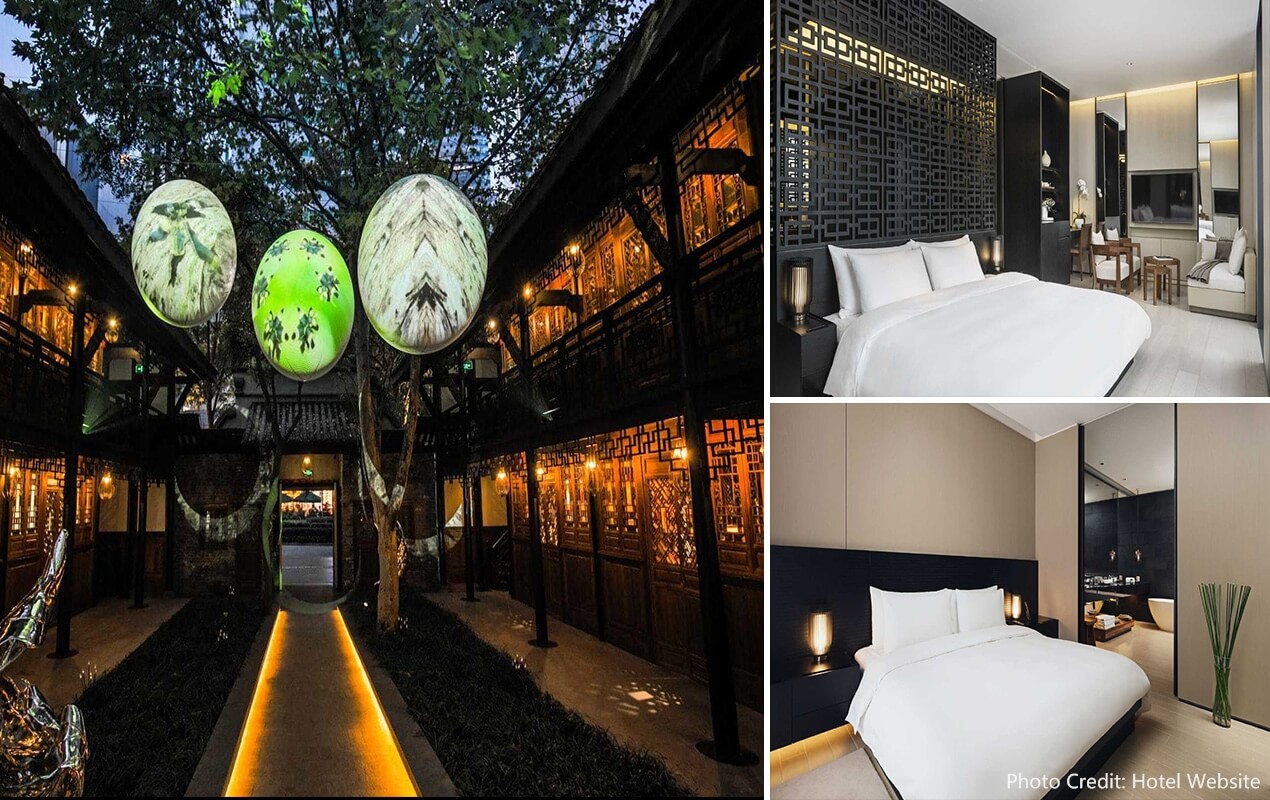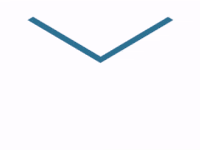 Have a question? Or can't wait to immerse yourself in the engaging journey of Chinese culture? Send us a message! Our top China specialist is ready to assist and connect with you without delay!