Chinese Gift Ideas for Children

There are lots of choices to bring back a gift for your children or your friends from China. The variety is staggering! The prices can vary from very low to super high depending on the materials, workmanship and brands. To choose a gift with the best price is an interesting experience, which adds credit to your journey. No matter where you are, you can always find a suitable gift and the best place to buy it.
Here we list some recommended gift ideas for children when you are in China.
1. Toys
Cute Stuffed Pandas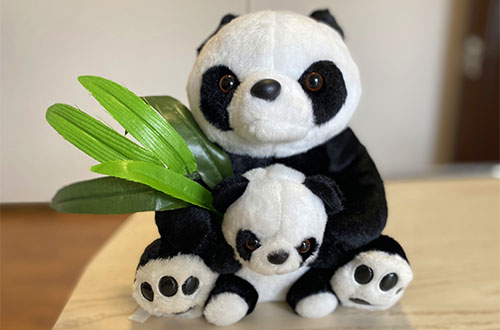 Nothing but Giant Pandas can represent China more. It is the best gift to bring home from China for younger children. No matter whether they are boys or girls, they will just love it. If you are on a trip to Chengdu with your family, you will visit some adorable live pandas. The souvenir shop at the panda breeding center is the best place to buy stuffed pandas. You will also find the stuffed panda bears everywhere on the street stands, in souvenir shops and in department stores. They can be easily found in other cities too. The prices vary from RMB50, depending on the size and workmanship. It is also an appropriate gift for friends.
Chinese Dolls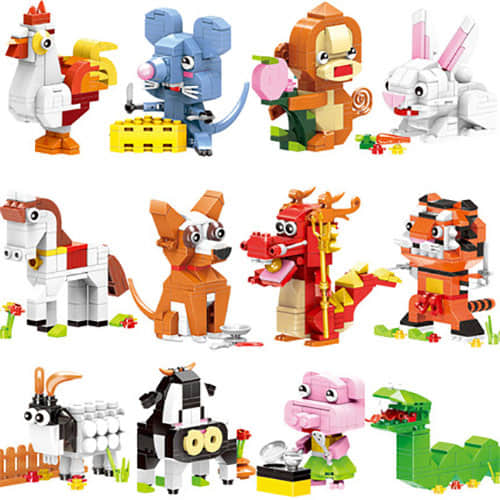 These are ideal presents for your children as each of the dolls has a story to tell. Some of them are Chinese traditional lucky animals and zodiacs, such as the tiger, dragon, and monkey. Some of them are the figures of Chinese fairy tales, roles of popular Peking Opera series, and popular cartoons, such as the lady general Hua Mulan, or the Monkey King from the novel "Journey to the West". Bringing a Chinese doll home for your children and telling them the tale about it, this is a true gift from China.
Kites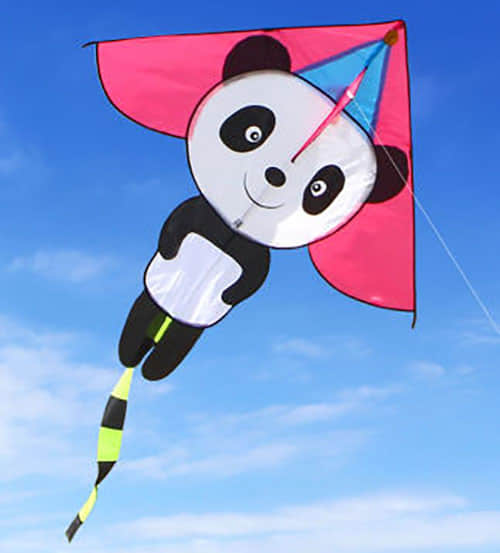 Kites, with a history of 2000 years, are perfect gifts to bring home for kids. It is an ancient toy but still popular nowadays. The skillful kite masters can make kites into the shapes of various animals, such as eagles, fish, snakes, sparrows, pandas and even a spider-man. Flying a kite bought from China will be so cool and makes you think about the memorable China trip. Kites are available in night markets, and local flea markets.
Chinese Yo-yo (Diabolo)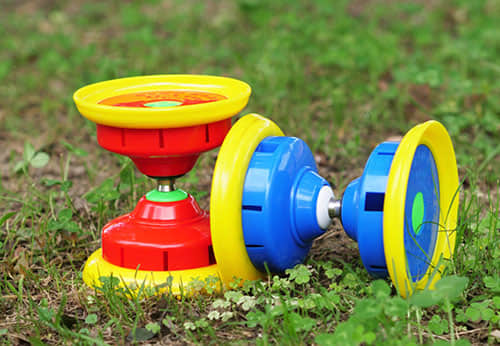 This is one of the most popular folk games in the northern part of China. Young kids like to play it for fun and elders like to play it as daily exercises. The traditional Chinese Yo-yo is made of 2 bamboo disks connected by an axle. Players can do varieties of tricks with it and develop cool skills of tossing and spinning. It will be challenging for adult kids. The western Yo-Yo is a derivative form of this. It can be found in souvenir markets in Beijing, Xi'an and further northern China.
2. Educational Gifts
Chinese Puzzles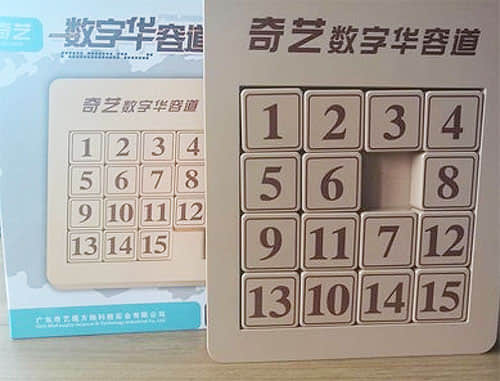 For kids who love to solve puzzles with a little bit of a challenge, traditional Chinese puzzle games are highly recommended. All kinds of Burr Puzzles, tangrams, Klotski (sliding block puzzle), and Chinese ring puzzles are good choices. They are fun learning tools and serve to give more insight into China's history and culture. They can be found in some night markets, the toy department of big shopping malls and online shopping Apps.
Board Games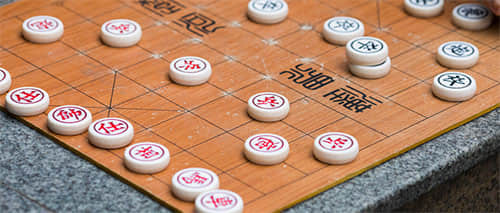 Chinese children love to play all kinds of board games. It will be pleasant to receive a board game from China for your kids. Chinese chess (xiangqi), Chinese checkers (tiaoqi), and flying chess (feixingqi) are some of the best gifts for kids. The board games can be found in bookstores, night markets and the kids' section in big department stores.
Writing Brush – one of the Four Treasures of Chinese Study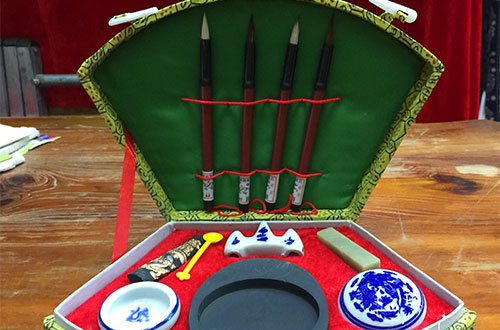 The four treasures of Chinese study are the Chinese calligraphy brush pen, ink, rice paper and ink stone. They were the basic tools for writing and painting in ancient China. At present, they are only kept by scholars and families with children who learn traditional writing and painting with the brush pens. A writing brush from China is no doubt the best gift for children who are learning Chinese or interested in Chinese culture.
Speed Train Model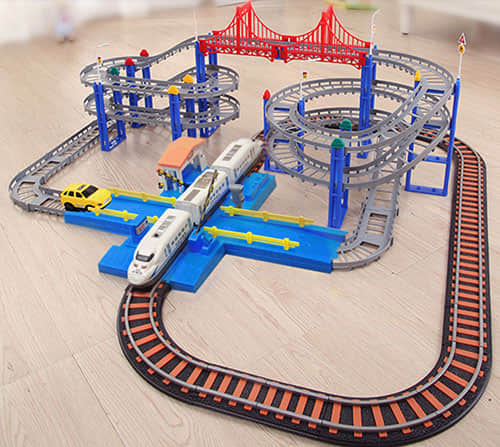 As you have experienced during your China trip, the high speed train is the major transportation for its speed and affordable price. A model speed train from China will be a very meaningful and unique gift. The Railway Museum in Beijing is the best place to buy it.
3. Cultural Gifts
Qipao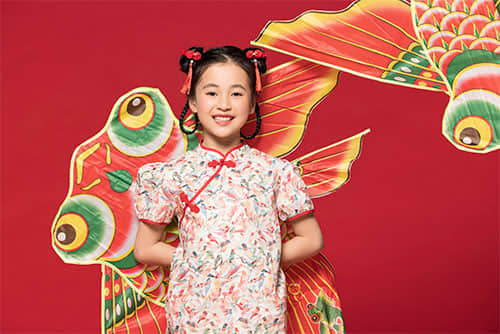 As the very traditional lady's dress, the Qipao is widely seen on formal occasions. Made of silk, it reveals the most charming character of a woman. A small sized Qipao is available for little girls in the major cities you will be traveling to. It will be so unique and eye-catching for your girls wearing a Chinese Qipao on special school days and holidays. The eastern part of China, such as Shanghai, Hangzhou and Suzhou, are where you can find good quality silk Qipao.
Kungfu Costume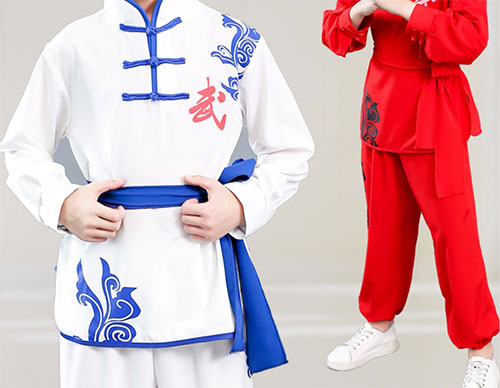 Ever since Bruce Lee and Jackie Chan's movies, western people have become obsessed with Chinese Kungfu. The costumes are mostly made of satin, which is very light and soft. A Kungfu costume from China hence makes a perfect gift for children. It is suitable for exercise and leisure wear.
Peking Opera Mask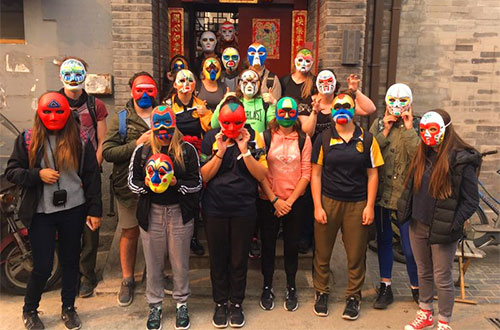 Peking Opera is one of the most significant elements of Chinese culture. You can experience painting a Peking Opera mask with your own hands and bring it home. If your time is limited, you can find them in the markets and souvenir shops. Children will like these colorful and cool masks to try on. You can also buy some blank masks and let your kids design their own, which will be fun and educational. It is also a wonderful decoration on your wall and Christmas trees.
If you are confused by the great diversities, you can always ask your guides for advice. There are lots of options depending on what you are looking for. Recreational and educational items for kids are available across cities and online shops. With a bit of patience, you will find a very suitable and unique piece.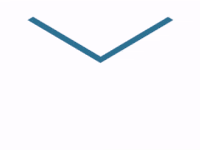 Have a question? Or can't wait to immerse yourself in the engaging journey of Chinese culture? Send us a message! Our top China specialist is ready to assist and connect with you without delay!