SH-02:

4-Day Shanghai and Suzhou Combo

Shanghai will incite in you a hundred different emotions. While walking on the International Metropolis' street, staring up at the skyscrapers, or exploring the local neighborhoods (Shikumen) and shopping around in Yuyuan Bazaar, you are going to experience the rich history of this city. Discover the high life and see how it has changed from a fishing village to China's commercial center.
Trip Highlights
Take an adventure as you try out the local snacks in Yuyuan Bazaar.
Pay a visit to Shikumen, discover how local people live.
Take a Boat ride in Tongli, experience the 'Eastern Venice'.
Be entranced by the Humble Administrator's Garden.
Suitable For: School, Family, Solo, Group
Full itinerary for Shanghai and Eastern Venice Life Experience
Day 1
Arrive in Shanghai
Welcome to Shanghai, the 'Magic City' of China. Your tour guide will pick you up from the arrival hall after you get your luggage. The private tour guide and driver will transfer you to the hotel and help you to check in. The rest of the day you can just relax and discover the city on your own.
Day 2
Discover Metropolis versus Experience Local Life
How big is the city? You will get the answer when you are standing on the top of Oriental Pearl Tower. As the urban area has grown from 140,000 acres to 1,400,000 acres, you can imagine how fast the city has developed in the last 50 years. Enjoy a bird's eye view of this city from the Oriental Pearl Tower and discover the local people's lifestyle from Shikumen neighborhoods.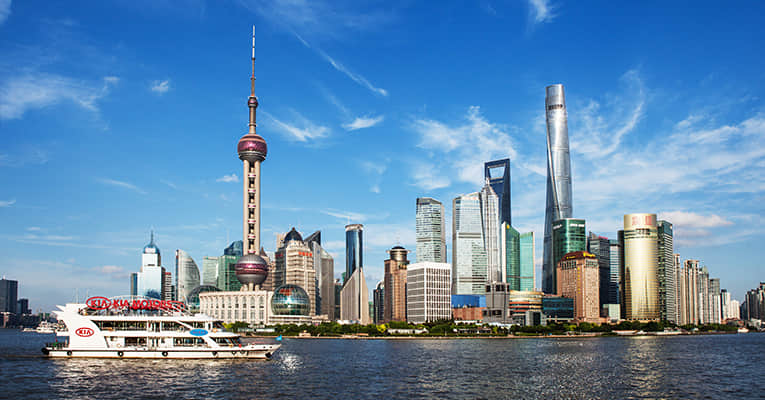 The Bund and Oriental Pearl Tower
Oriental Pearl Tower: Recognized as the symbol of Shanghai, the Tower has been standing for over 20 years. It's the best place to get a bird's eye view of both Pudong and Puxi areas of Shanghai. Walk on the glass observation deck and feel this place under your feet. In the evening it is well lit and a great place for photography. The Shanghai Urban History and Development Museum in the Tower offer an excellent history of this city.
The Bund: As a walkway along the Huangpu River and the best place to see the skyscrapers in Pudong and historical buildings in Puxi, the Bund has become a must see in Shanghai. The tunnel under Huangpu River is the connection between old and new Shanghai.
Yu Garden: Built in 1559, Yu Garden is a masterpiece of classic Chinese gardens. As a private garden in Ming Dynasty, it represented the advanced architectural style about 450 years ago. Delightful ponds, fishes, pavilions, trees, corridors, rockeries, and paintings on the wall are all things which you might have expected to see if you could have visited Ancient China. Here you find all of them in this classic garden.
Yuyuan Bazaar: The Yuyuan Bazaar is located outside of Yu Garden. You have probably read about China being a populous country, but all the same you may be quite shocked when you come face to face with the crowds in the Bazaar. You can buy lots of stuff here, see everything that the 'made in China' label has to offer. You can find clothing, snacks, souvenirs, jewelry, gold and also lots of restaurants with tasty offerings. This is your chance to really have fun practicing your bargaining skills.
Shikumen Museum (local neighborhoods): Shikumen is a typical architectural style in Shanghai which has a combination of Chinese and Western style. Actually the Shikumen Museum is a historical and cultural local house. You are going to find what local people's houses look like which were built in the twenties and thirties last century.
Day 3
Travel to Suzhou and Explore a Local Water Town
Known as the 'Eastern Venice', Suzhou is about a 2-hour drive from Shanghai. In Suzhou there are many classical Chinese gardens which you can't find anywhere else in China.
Humble Administrator's Garden: With a history of more than 500 years, and listed as one of the four most famous gardens in China, the Humble Administrator's Garden is the biggest garden in Suzhou. Everything you ever imagined about a classic Chinese garden is all here in real life. Pavilions, corridors, paintings, calligraphies, poets and rockeries are the most important elements here.
Rickshaw Ride: Pingjiang Road is the ancient street in Suzhou with a history that goes back more than 800 years. It's the best preserved ancient street in Suzhou. Take a rickshaw tour along the road and see the ancient canal, architectures and gardens. You can even stop and pay a visit at local people's houses. Trying the local snacks is another highlight of this tour.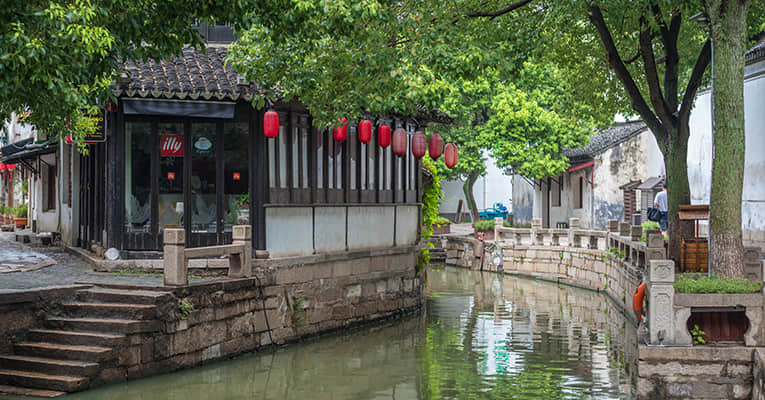 Tongli Water Town
Tongli Water Town with Boat Ride: Tongli Water Town has a history of more than 1000 years. It's a less touristy ancient town about 30 minutes' drive from Suzhou. With its stone bridges, well-preserved ancient architecture, private gardens, temples and museums, Tongli is sometimes called 'Eastern Venice'. Taking a boat ride on the canal is the best way to discover the delights of this ancient town. You will find lots of local shops along the river, and see local people playing Chinese Chess on the bank. As the boat glides under the classic stone bridges, you will feel like you have gone back in time 1000 years to experience Ancient China.
Day 4
Depart Shanghai
Your tour guide and driver will meet you at the hotel lobby at the pick-up time. The guide will help you to double check the flight schedule one day before your departure. They will drive you to the airport and help you to check in. The tour guide will leave after you go through the security check.
What's Included:
Private round trip transfer from Shanghai to Suzhou.
Selected hotel accommodation, including breakfast, tax and service charge.
Entrance to scenic spots listed in the itinerary.
Private English-speaking tour guide.
Overland transfer with private driver.
Meals as listed in the itinerary.
Complimentary drinking water and city map.
China Life Tourist Accident/Casualty Insurance.
Hotel Options:
Standard Accommodation: Kingtown Hotel Plaza
Comfortable Accommodation: Crowne Plaza Shanghai Fudan
Deluxe Accommodation: Les Suites Orient, Bund Shanghai