How to Plan a Tour to Xiamen
Briefing about Xiamen
Facing Jinmen county of Taiwan across Taiwan Strait, Xiamen is a beautiful coastal city with many islands. Xiamen witnessed the history of modern China by being the British Concession in 1852, the special municipal government of Japanese invaders from 1938, and under management of the Wang Jingwei Regime from 1943 to 1945. The heavy history is just one side of Xiamen, it also boasts dense forests and a fishing village culture.
Best Time to Visit Xiamen
Xiamen is in the sub-tropical monsoon climate zone; the weather is mild throughout the year. It is good for sightseeing all year round, but still try to avoid long holidays like National Day holiday (October 1 - October 7).
Data Period
Jan
Feb
Mar
Apr
May
Jun
Jul
Aug
Sep
Oct
Nov
Dec
Mean Maximum
°C
17
18
20
24
27
30
32
31
30
27
24
19.5
Temperature
ºF
63
64
68
75
81
85
89
89
86
81
74
67.1
Mean Minimum
°C
10
11
14
18
22
24
26
25
24
20
16
11.5
Temperature
ºF
50
52
57
64
71
75
78
78
75
68
60
52.7
Rainfall Amount
mm
30
56
82
155
210
303
206
215
145
62
39
28.5
Days with Rain*
days
4
6.2
7.4
8.5
11
14
9.5
10
8
3.5
3.5
2.7
Mean Daily Sunshine
hours
4.8
3.6
3.5
3.8
4.5
5.5
8
7.4
6.7
6.8
6
5.7
Duration
* denotes number of days with at least 1.0 mm of rainfall
What to See in Xiamen
Gulangyu Island used to be the public concession of 13 countries including Britain, US, Germany and France etc, thus its nickname as the World Architecture Exhibition. The history has gone by but the architecture remains and silently tells its stories. Must-see spots on Gulangyu Island include Sunlight Rock where you can have a bird's eye view of the Island, Shuzhuang Garden, Piano Museum, and the Underwater World displaying the largest sperm whale specimen.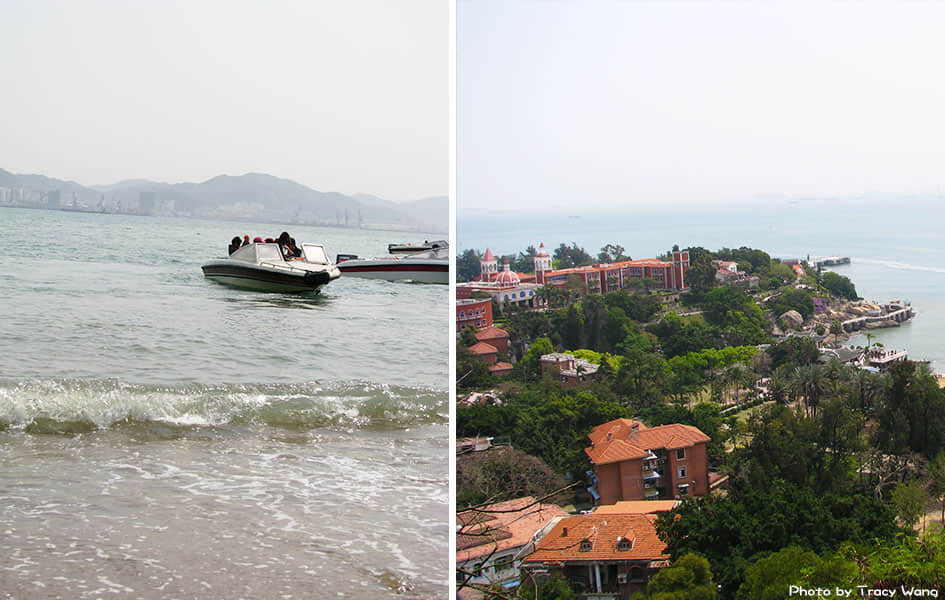 Huli Mountain Fort is an ancient fort built in 1894; it is also the largest coastal artillery kept today, recognized by the Guinness Book of World Records in 2000.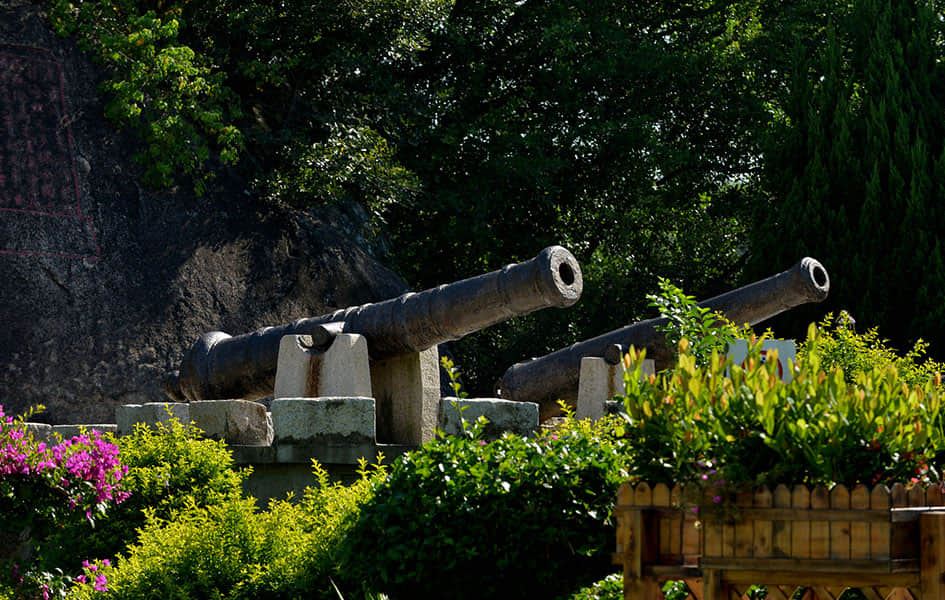 Nanputuo Temple, located at the foot of Wulao Peak of Xiamen, is where local residents offer sacrifices to propitiate Guan Yin Bodhisattva. It has a strong influence in southern Fujian and Southeast Asia. Climbing the peak provides great views facing the sea.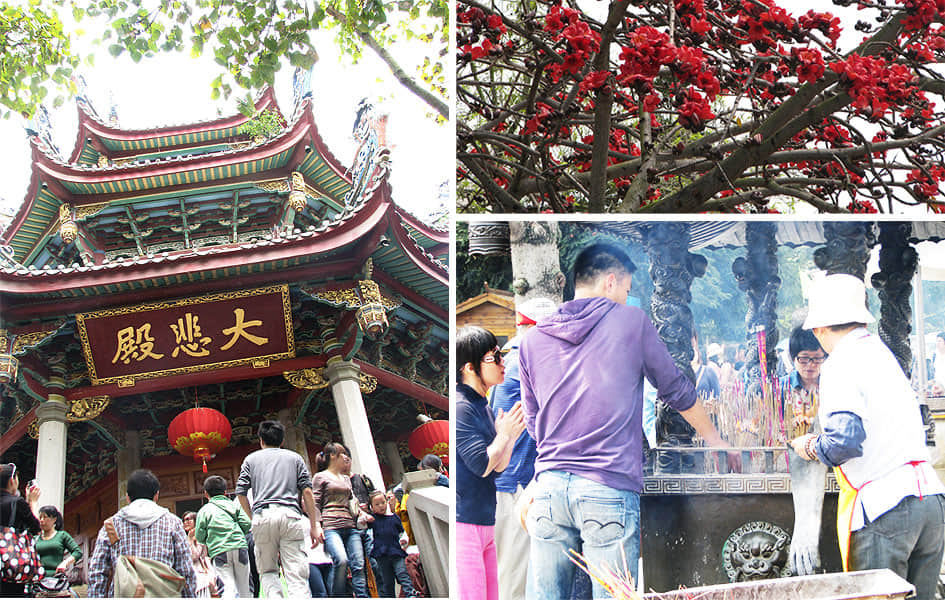 Yongding Tulou (Hakka Earth Tower):Yuding, located in Longyan of Fujian, is home to more than 23,000 Hakka earth towers. The Tulou, or Hakka Earth Tower, is a wonder in China's ancient architecture history. Tulou could be found in shapes of square, round, star or octagon. Every earth tower is equipped with wells, kitchens, storage, bedrooms, toilets and pigsties etc, and it usually holds one to two dozen families of the same surname. It was listed as a UNESCO World Heritage Site in 2008.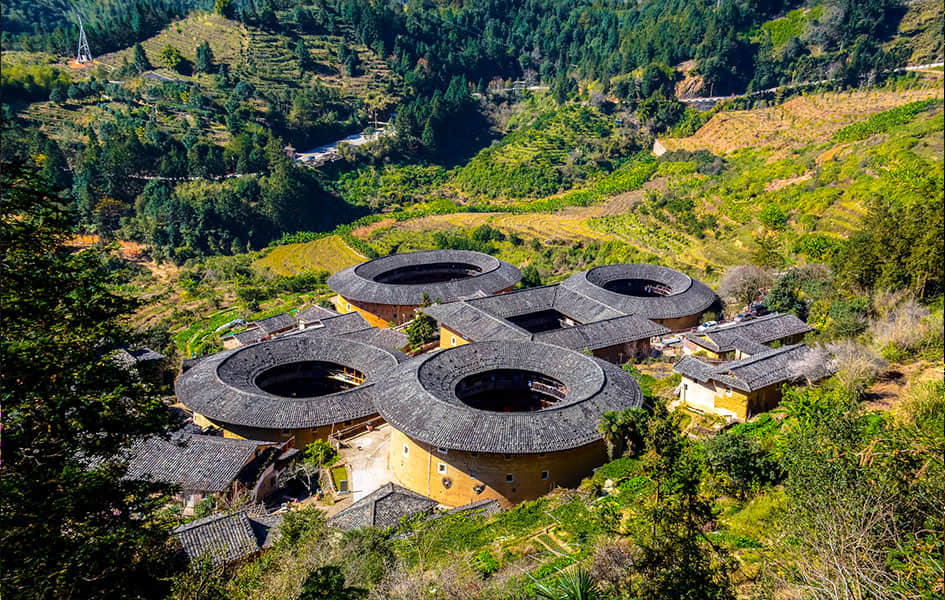 Planning a Trip in Xiamen | Recommended Xiamen Tour (3 Days)
Day 1, Welcome to Xiamen!
You will meet your tour guide and the private vehicle awaits to take you to your hotel safe and sound.
Day 2, A full day tour starts after a buffet breakfast at the hotel. Today's focus is Yongding Tulou, Hakka earth tower.
Three hours each way to the Hakka earth tower proves worthwhile when the giant architecture comes into sight. Zhengcheng tower, built on Bagua (the Eight Diagrams) structure, is called the prince of earth towers.
After lunch, proceed to Fuyou tower, a distinguished representative of a mansion style tower. Its outer appearance outlines three mountains, hinting that the mansion is owned by three brothers. Climbing up the hill nearby will offer great photo opportunities.
Feel free to take a nap or ask more questions on Hakka culture on your way back to the hotel.
Day 3, Today is a Xiamen city tour.
Gulangyu Island is the first spot you will see after breakfast, with an 8-minute ferry boat ride to the island. Take a leisurely walk to explore all the highlights, try all kinds of local snacks as you wish.Lunch can be arranged on the island.
The afternoon is for Huli Mountain Fort and Nanputuo Temple to get to know what happened during the Ming and Qing dynasties.
Day 4, Your last day begins with a buffet breakfast at the hotel followed by check-out.
You will then take the private vehicle to the airport for your next destination.
If you are interested, you can feel free to contact us to design your Xiamen tour.
How to Get to Xiamen (From Domestic Cities to Xiamen)
| Cities | Distance to Xiamen (km) | By Air to Xiamen | By High-Speed Railway to Xiamen |
| --- | --- | --- | --- |
| Beijing | 2016 | 3hrs | 12hrs |
| Xi'an | 1750 | 3-5hrs | No direct High-Speed train. Traditional train about 22 hours |
| Shanghai | 1030 | 2hrs | 6hrs |
| Chengdu | 2314 | 2hrs 40m | No direct train |
| Guangzhou | 778 | 1hrs 20m | 5hrs |
| Hong Kong | 620 | 1.5hrs | 4.5hrs |
| Guilin | 1114 | 1hrs 40m | No direct train |
Recommended Hotels in Xiamen
Category
Hotel Name
Hotel Class
Why Recommend
Ranking on TripAdvisor
International Chain
The Westin Xiamen
5-star

Contemporary and spacious roooms
Nice and friendly staff
Close to parks and shops

1
Swiss International Hotel Xiamen
5-star

Beautifully designed and super comfortable rooms
Great view of Gulangyu Island from higher floor rooms
Variety of breakfast buffet with
Western and Chinese choices

4
Le Meridien Xiamen
5-star

Sits in beautiful serene surroundings amidst lush greenery
Rooms and bathrooms are large and well appointed
Helpful and attentive staff

3
Best Value
Sheraton Xiamen Hotel
5-star

Close to shopping mall and restaurants
Good value for money
Great breakfast with lots of options

28
Days Hotel and Suites Mingfa Xiamen
4-star

Great service
High speed of wifi access
Helpful housing keeping

46
We Ni Si Hotel
3-star

Good comfortable superior room
Close to airport and bus links
Away from market streets hubbub

305
Boutique
Ru Shi Hotel
4-star

Zen hotel with separate spot for meditation
Quiet room
Healthy vegetarian breakfast

128