Hu Qingyu Tang TCM (Traditional Chinese Medicine) Museum commemorates the establishment of the renowned Hu Qingyu Tang as its reputation in South China is no less than that of Tong Ren Tang in North China. This is the only dedicated museum for Traditional Chinese Medicine.
Quick Facts
Chinese Name: 胡庆余中药博物馆 Hú Qìngyú táng zhōngyào bówùguǎn
Building time: 1874
Duration: 1 hour
Entrance fee: RMB 10
Opening hours: 09:00-17:00
Address: No. 95, Dajing Lane, Shangcheng District, Hangzhou, Zhejiang Province, China
How to get there: Take the bus No. 8, No. 155, No. 13, No. 308, No. 510 or No. 834 and get off at Drum Tower (Gulou) Station.
Highlights and Attractions:
Exhibition Hall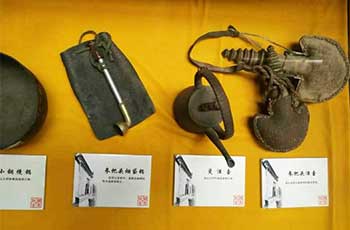 The exhibitions of the hall
There are four exhibition halls in the Museum. The first hall shows the overall idea about TCM, such as the origin of certain herbs, the evolvement and the idea exchange with western medicine. Chronicles of ancient doctors such as Bian Que (B.C. 407-310, Spring and Autumn Period), Hua Tuo (141-234, Three Kingdoms Period) and Li Shizhen (1518-1593, Ming Dynasty) are presented here. The second hall is Medicine House in Jiangnan Area, the alias of Hu Qingyu Tang. A great merchant in history, Hu Xueyan's calligraphy "Jie Qi (meaning 'no cheat')" on the plaque and numerous TCM manufacture tools are presented. The third hall is "Good Medicine from Houses in the Country", in which good medicine from Tong Ren Tang in Beijing, Da Ren Tang in Tianjin, Tong Jun Tang in Chongqing, and the Secondary Hangzhou TCM Factory are demonstrated. Specimens and Chinese patent medicine are shown in the fourth Hall, such as medicinal materials, yinpian (prepared herbal medicine in small pieces ready for decoction), prepared leaves and medicinal liquors.
TCM Studio and Show Room
There is a show room in TCM Studio demonstrating manual cutting and bolus making by pharmaceutical workers for audiences.
Qingyu Clinic
Various departments of TCM and a health preservation center are set up in Qingyu Clinic. Herbal fumigation, acupuncture that helps weight loss, plantar reflex as treatment, and health preservation consultation are provided in the Center. The doctors here are all national or provincial level TCM doctors or renowned specialists.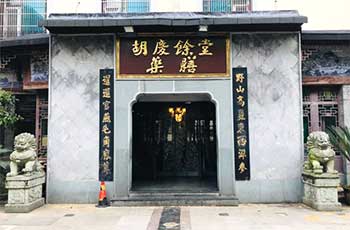 Herbal Cuisine Canteen
Business Hall
The Business Hall has seen numerous medicine buyers, which is the epitome of the time-honored brand.
Herbal Cuisine Canteen
The Herbal Cuisine Canteen covers an area of 1000 m2, and is also a part of the Museum. The chef here can make special herbal cuisines that are good for skin, health and strength as indicated by the dish names separately.